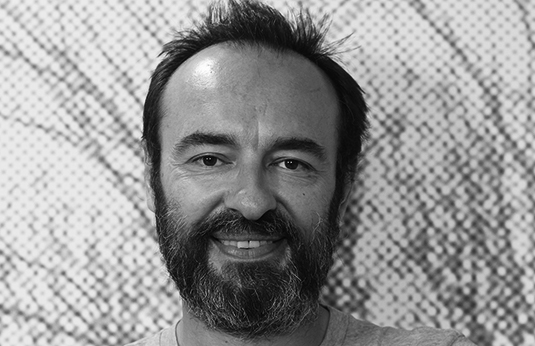 When one thinks of Italian sparkling wine, Prosecco, Lambrusco and Moscato often come to mind. Much less well-known worldwide, however, is Franciacorta, commonly considered Italy's supreme bubbly. Located in northern Italy's small wine-producing region of Lombardy in the Brescia province, Franciacorta is a scenic pastoral district known for the production of high-quality sparkling wines that rival those of Champagne. Just about an hour's drive east from Milan, the area is positioned between the city of Brescia and the southern shore of Lake Iseo.
Wine production in Franciacorta dates back to 1277, documented by Virgil and Pliny the Elder, and noted in Brescia City council books as Franzacurta. The name morphed into Franciacorta in 1957 when Guido Berlucchi produced a white wine called Pinot di Franciacorta. Around that time, a young winemaker employed by Berlucchi with aspirations of making sparkling wine in a style similar to Champagne was given permission to pursue his interests. In 1961 the sparkler was released, garnering immediate interest and recognition. It wasn't long before other winemakers followed suit and by 1967 there were eleven producers of sparkling Franciacorta.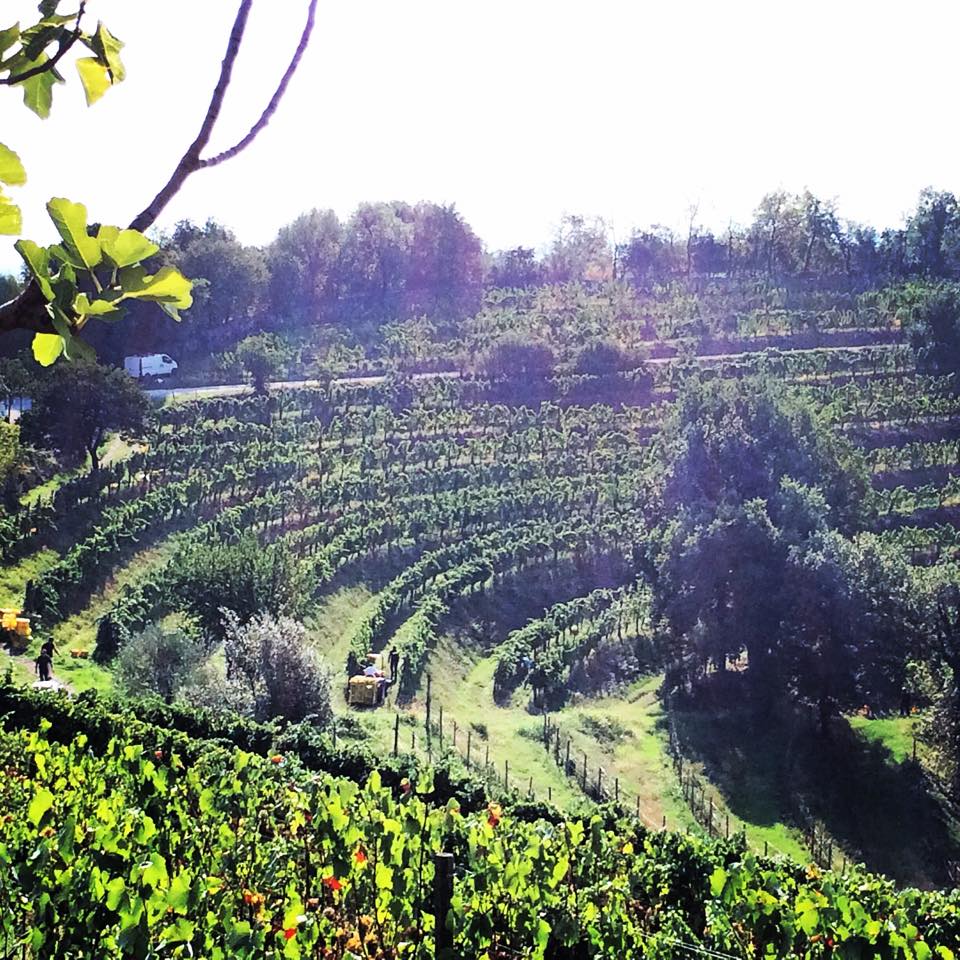 The region was granted DOC status in 1967, a classification that included sparkling wine as well as red and white still wines produced from grapes cultivated within its borders. It became the first DOC to stipulate its sparkling wines must be made using metodo classico, or the traditional Champagne method.
In 1990, the Consorzio per la tutela del Franciacorta was created and subsequently implemented rules regarding the steady reduction of yields, a gentler approach to grape-pressing, and the elimination of the use of Pinot Grigio. It was the development and lobbying of this council that are considered responsible for increasing the quality of wines produced in the area. In 1995, sparkling Franciacorta was awarded the highest tier of Italian wine classification, the prestigious DOCG designation. Additionally, just as Champagne is allowed to omit its AOC from labels, as of 2003 Franciacorta became the only Italian wine not required to state its DOCG appellation on its labels.
Franciacorta is produced from Chardonnay and Pinot Noir with a small amount of Pinot Blanc sometimes included. The wine is available in non-vintage and vintage releases, as well as rosé and a style comparable to a blanc de blanc made solely from Chardonnay and Pinot Blanc called Franciacorta Satèn. By law, Franciacorta is hand-harvested, fermented in wooden barrels, and then undergoes second fermentation in the bottle for at least 18 months. Because of the strict guidelines of the DOCG, Franciacorta is commonly considered on par with Champagne, and the wines are high in quality and often high in price. Interestingly, despite the steep price tag, 88% of Franciacorta production is consumed by Italians. The wines have a similar flavor profile to those from Champagne with words like biscuit, lemon and yeasty often used to describe them.
One of the major reasons Franciacorta has had such great success with the production of sparkling wines is the climate, geography and topography of the region. Summer days are typically warm and sunny with cooler nights, providing the ideal conditions for grapes to ripen while preserving the acidity of the fruit. Although temperatures fluctuate from day to night, they typically stay consistent across the growing season as a result of nearby Lake Iseo's tempering effects as well as the sheltering and protection provided by the Alps and the surrounding hills. In addition, the soil composition in the area is perfectly suited for grape growing and winemaking. Formed by glacial activity, the region features gravel and sand over limestone that drains well and is rich in minerals.
---
Arcari e Danesi
Arcari e Danesi is the partnership between Giovanni Arcari and Nico Danesi, two veteran Franciacorta winemakers. Their objective is producing terroir-focused, hand-crafted wines. The pair worked their first harvest together in 2006, working in an old vineyard in Gussago, Franciacorta where grapes were still grown the traditional way - on a 'pergola' arbor. Today the pair farm more than 12 acres in Franciacorta.
Arcari e Danesi are known as the rebels of Franciacorta as they have taken an artisanal approach to winemaking that is at odds with the techniques employed by some of the larger producers. In particular they farm organically and don't employ dosage - or add sugar to the wines as the natural sugars of the wine allow for the correct amount of sweetness to come through. This process allows for the terroir of the wines to more fully express itself in the bottle.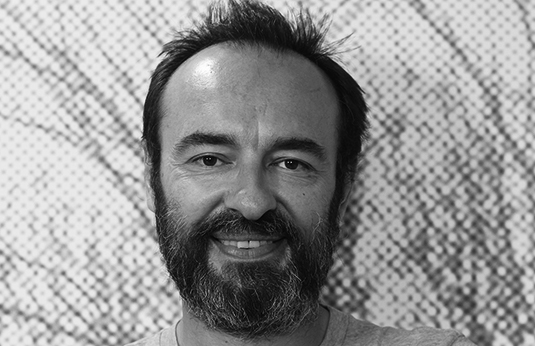 Grape Collective talks to artisanal Franciacorta winemaker Giovanni Arcari.
Christopher Barnes: Giovanni, how did you get into the wine business?
Giovanni Arcari: I got into the wine business because of passion. My best friend Nico and I have been working in the wine world since we were young. Nico studied enology in Milan and I worked for a wine representative in Italy. In 2001, we got to start our first cellar in Franciacorta.
What is your philosophy of winemaking?
Our philosophy is very simple. My territory is my fruit. I can transform my fruit into a wine. The wine is an expression of my territory.
You make a wine that's non-dosage. What is non-dosage and why do you make a wine that is non-dosage?
For this wine here, or most in my case, it is stupid if I add sugar because this wine is in perfect equilibrium already.
The wine is a pure representation of your terroir, without adding the sugar?
We don't use sugar because the sugar is not my territory. Champagne uses sugar because they pick the grapes when the grapes are eight or nine grades alcohol, but we can pick the grapes when the grape is at perfect maturity, at 12 grades. If I use sugar, the grade is 14 or 15, and mine is very different.
Franciacorta is a fairly new wine region, internationally. Tell us a little bit about how it became a famous wine region.
Franciacorta was born 50 or 60 years ago. It is famous because all the producers make sparkling wine with the Champagne method. Twenty years ago, Franciacorta producers made red wine or white wine, but now, never or very little.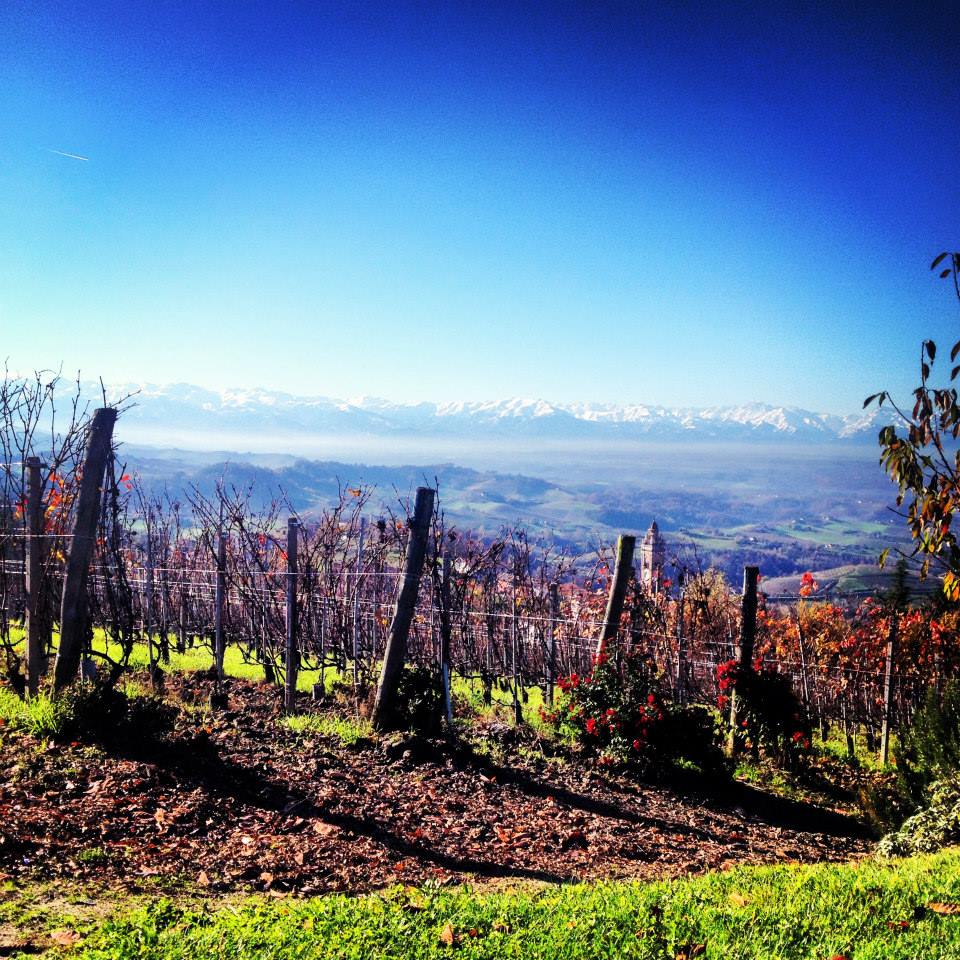 The region that most people know, who know a little bit about wine in Italy for sparkling wine is Prosecco. How is it different from Prosecco?
The difference is the grapes. Prosecco is Glera. In Franciacorta, there are Chardonnay, Pinot Noir, and Pinot Blanc. I love Pinot Blanc. I have one hectare of Pinot Blanc.
The difference is the method. Prosecco is fermented in a big steel tank for first fermentation as well as for second fermentation. Franciacorta, the first fermentation is in a steel tank, or barriques. The second fermentation is in the bottle, for a minimum of 18 months.
In Franciacorta, there are very big cooperatives that make a lot of wine, a lot of sparkling wine. How are you different? You make more artisanal Franciacorta.
The difference at this moment is the method, because I don't use sugar. I don't pick grapes early. I pick grapes one month after other producers. I want the perfect maturity of my grapes.
Where do you see the future of Franciacorta? What do you think needs to happen for Franciacorta to become something that everybody that drinks wine knows about?
The future of Franciacorta is this method. It is very important, this method. The Champagne method is okay for Champagne, but Franciacorta is very different. We have different soil, different climate and different weather. For many people Franciacorta is fake Champagne. Franciacorta is very different.
It is very important for a territory, that the expression of the fruit is born in that territory. The Pinot Noir in Bourgogne, is only in Bourgogne, that Pinot Noir. There are other Pinot Noirs in the world, but they are very different. I have a wine that is very different to Champagne. They are two different territories and they are two different wines.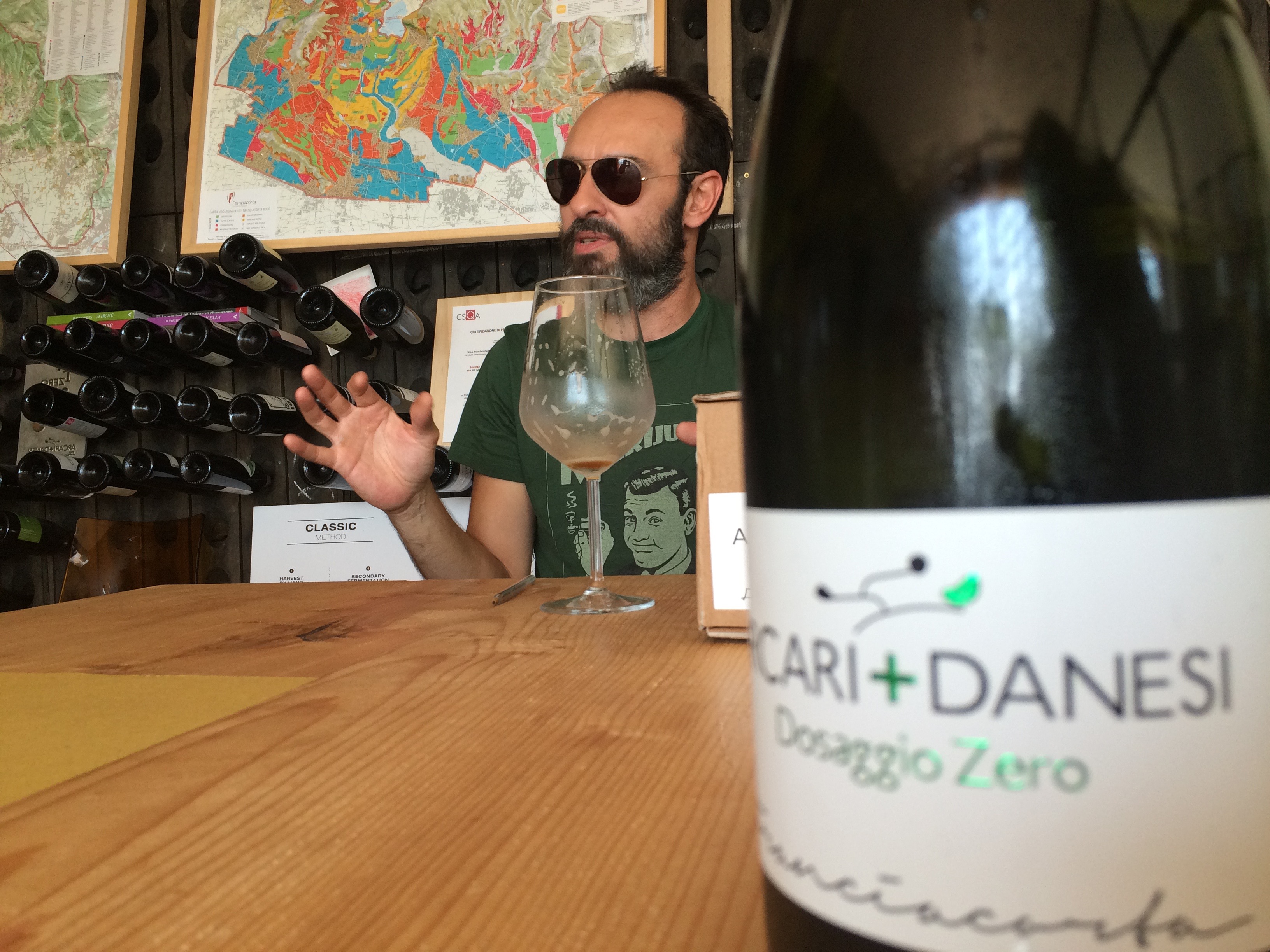 Tell us about what you're doing with social media.
I use social media. I have the first blog in Franciacorta, terrauomocielo.net. It is not only a blog, it's a project for helping the little cellars, the young producers. Social media is very important because there are not many people here with social media. People with questions for me, people who are curious, they can't always come to Franciacorta and speak with me. They can taste wine, see the territory. Now, social media is very important.
It's a way for you to promote this new way of making Franciacorta, which is more focused on terroir, and less focused on trying to copy Champagne. You're using social media to promote your style of Franciacorta.
Yes, yes. I would like everyone to taste my wine because people will taste the differences. Not the difference between two wines, but the difference between two territories. I say "my territory," not "my wine."
What is Solo Uva?
It is very important, because the method is slow, but it is simple. In the future, I hope the slower method is the Franciacorta method.
Meaning "only grape?"
Yes, just the grape, because we don't use sugar.
It's just grapes.
Just grapes.
In a bottle of Champagne, there are usually 50 or 60 grams of sugar to a liter of wine. In my wine, no. This is very important. This method is certified by CSQA. It is the most important certification for organic wine or organic food in Europe. It is free, this method, for all producers of Franciacorta.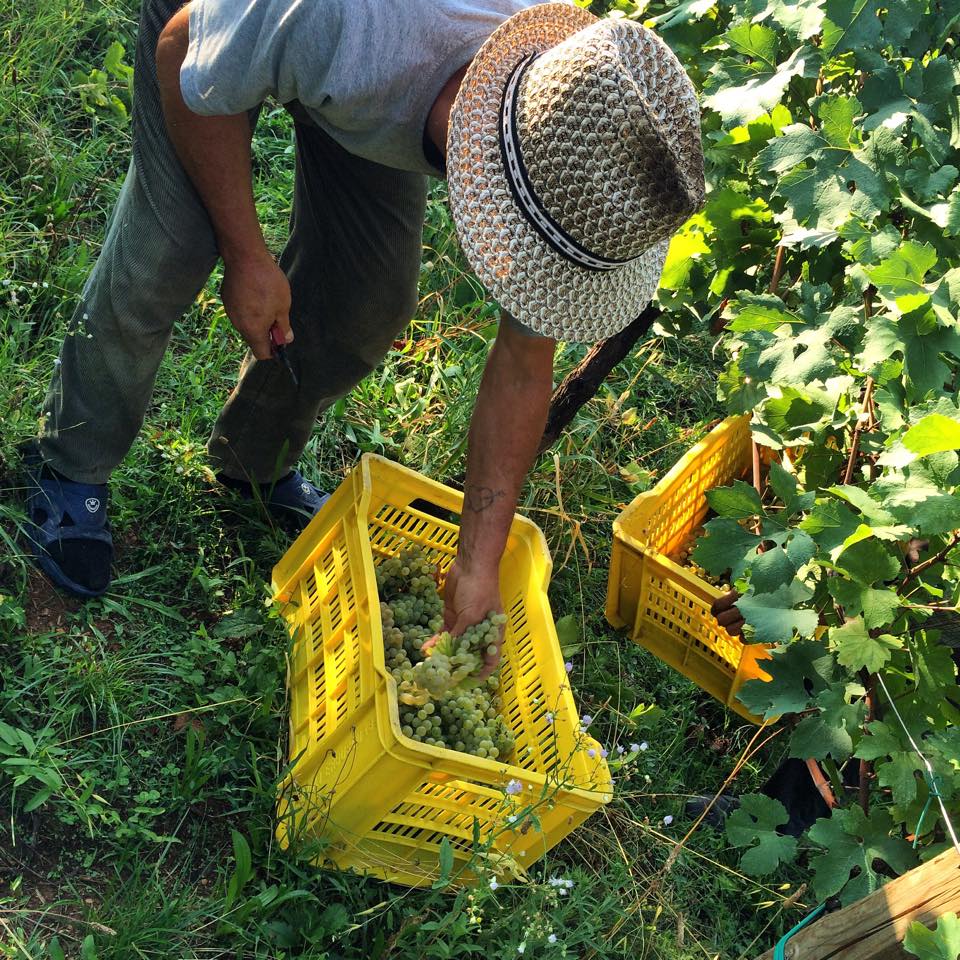 Do you farm organically?
Yes, but it is not organically certified, because at this moment, in the north of Italy, it rained two weeks ago. The biological certificated have 15 persons, I have 4 persons. I have one method of weight. My grapes are perfect in this moment. I don't have Peronospora. I don't have oidium.
It is perfect. The problem for organic, or for the biological for the future is copper.
Copper.
Copper stays. I use little copper, because my soil is very important.