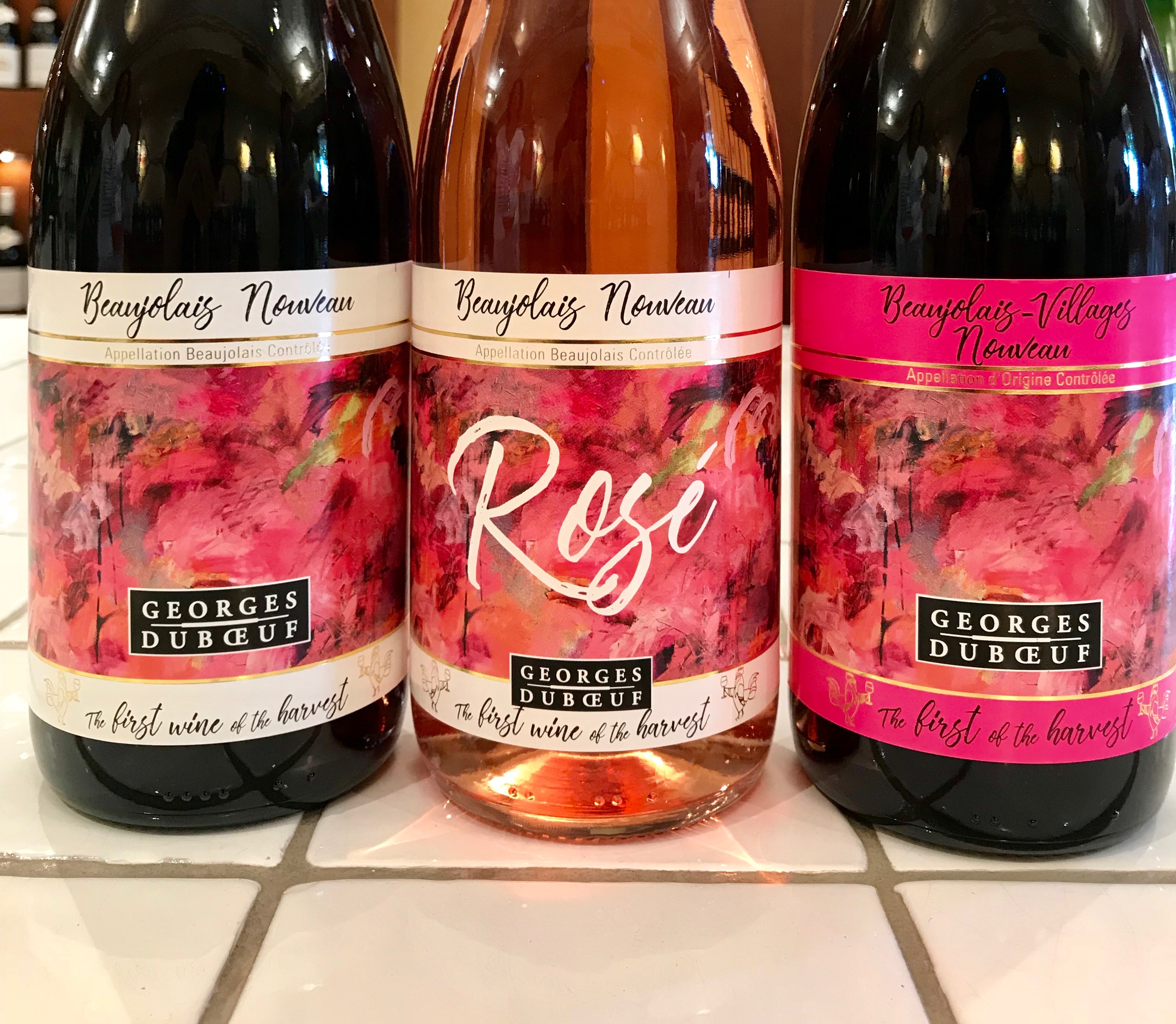 Winemakers all across the northern hemisphere are making a collective sigh of relief. November marks the end of the grape-growing season and, for most wineries, the completion of the annual harvest. The grapes have been picked, pressed and fermented and the wine is now resting comfortably in any number of vessels: stainless steel, wood, concrete, or clay. After all the hard work of the harvest season, grape growers and winemakers are now kicking back and toasting to the new vintage.
In Beaujolais, a French wine region just north of Lyon, what started out as a local growers' tradition of partying together and comparing the new wines has evolved into a global phenomenon celebrated with festivals, fireworks and parties. Each year, Beaujolais Nouveau (new Beaujolais), is released at 12:01 a.m on the third Thursday of November six to eight weeks after the grapes have been picked. This light and fruity wine is a result of carbonic maceration, a process in which fermentation occurs inside the uncrushed grapes. Without being given the time to develop much complexity, it's meant as an easygoing quaffer, a drink for celebrating the last fruit of the season.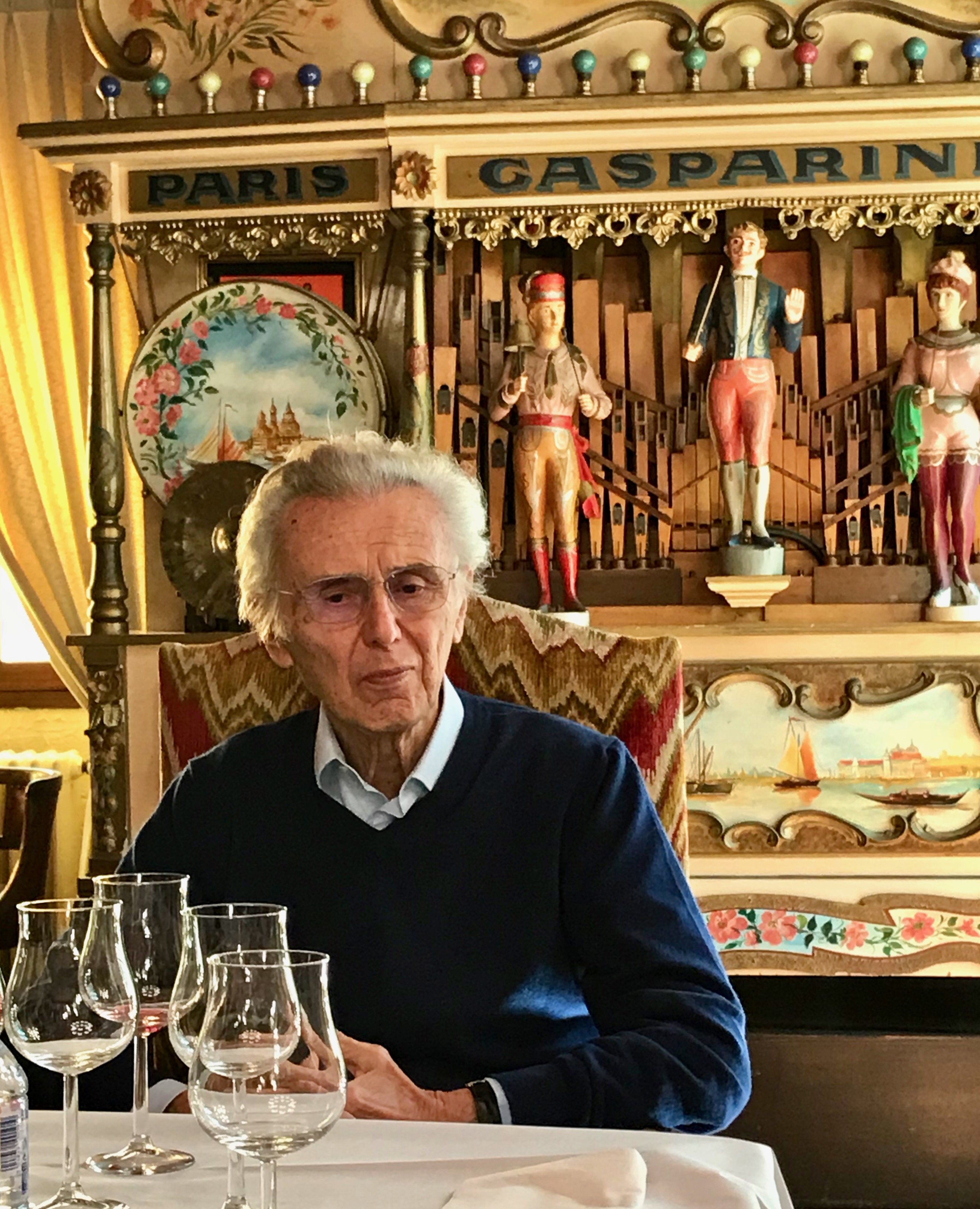 Several dozen vintners make this inexpensive gamay-based red wine. The most well-known is Georges Duboeuf, the largest négociant in Beaujolais, considered one of the marketing masterminds behind the wine. "He saw the genuine affection for this wine," said Georges's son Franck, over lunch in Beaujolais, "and the unique opportunity to promote the wine as a product of the region's culture."
(Photo: Georges Duboeuf at home in Beaujolais with a prized possession in the background: a vintage calliope dating from the 1800s.)
Georges has often been credited with coining the saying "Le Beaujolais Nouveau est arrivé!," ("The new Beaujolais has arrived!"), but it was a Parisian bistro owner who, in the 1970s, first wrote those soon-to-be-famous words in bright, white paint on his restaurant's window. And so began the crazy, over-the-top, global promotion of a young and simple wine.

The excitement was soon amplified by the "race of wines," begun when a British newspaper offered to pay the first producer whose wine arrived in London. The race attracted widespread media coverage, turning the event into quite a sensation. In the 1980s, Duboeuf began throwing big parties at his winery in Romanèche-Thorins on the night of the wine's release. There would be hundreds of guests: friends, local growers, and famous celebrities who would arrive on a special train from Paris. At midnight everyone would go outside to see the wine-laden trucks leaving the winery.
"In 1988 a famous French jockey was supposed to lead the trucks out on horseback." says Franck, "but it was raining that night and he refused to do it. With great to-do, the American actor James Coburn got on the horse and, in his beautiful cashmere coat, said, 'Let's go!'" The next morning Georges would travel by Concorde jet to New York to attend all the fantastic celebrations taking place. One year Jean Benoit, the first female olympic marathon champion, ran from Kennedy airport to downtown New York City holding a bottle of Duboeuf Beaujolais nouveau. "I'll never forget that day." said Franck.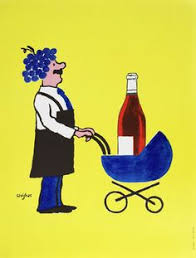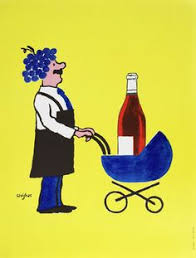 Surprisingly enough, a lot of time and thought goes into making this youthful, easy-drinking wine. Duboeuf works with about 350 small, independent growers and winemakers, none with more than 20 hectares of vines and each plot is vinified separately. Vins Georges Duboeuf produces two red nouveau wines, one from the basic Beaujolais appellation and another from the more granite-rich soils of Beaujolais Villages. Hundreds of samples are tasted daily, along with copious note-taking.
Franck said that they imagine, based on each sample's origin, which will go well together; they take into consideration what nature gives them each year, but their house style is "pure and aromatic with a fresh grape aftertaste." After about 8,000 tastings, a decision is made and the final blend is assembled. Needless to say, it's an elaborate and time-consuming process.
Despite all of the effort and dedication that goes into making the Beaujolais Nouveau wines, their appeal to an increasingly sophisticated wine market has waned, and sales have declined in recent years. The gatekeepers of the wine industry, the sommeliers, often snub these not-so-serious wines. Many feel that Beaujolais nouveau has done a disservice to the region by furthering the notion that all Beaujolais wines are uninteresting and redolent with bubble gum and banana aromas — the "Coca Cola" of French wines.
The reality is that there has been a recent resurgence in the region towards making serious and age-worthy wines, particularly those from the ten Beaujolais 'cru' villages — Morgon, Fleurie and Moulin-A-Vent, to name a few. These are complex wines that embody the finesse and structure of a well-made wine; ones that would never be mistaken for a Beaujolais nouveau.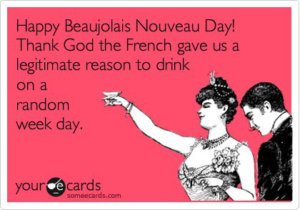 Some may blame Georges Duboeuf for promoting an uninspiring style of Beaujolais, but there are many others who recognize the company's economic contribution to the region and prefer to celebrate Beaujolais Nouveau for what it is, an annual, festive fall tradition. "I don't care what people say, there's a place for Beaujolais Nouveau," says Justin Bothur, Beverage Director at Blantyre in Lenox, Massachusetts. "It's that $10 bottle of wine that's a lot of fun. The Duboeuf Beaujolais nouveau is one of the first wines I ever drank and I still bring a magnum of it to my mom's house every year for Thanksgiving," he adds. "Here I am today, working as a sommelier; that wine started something for me and I appreciate Georges for that."
And while there are still many worldwide parties and events that occur on the third Thursday in November, the wine is now celebrated in a more subdued manner. Dennis Kreps, co-owner of Quintessential, the US importer of Les Vins Georges Duboeuf, says, "It's more about celebrating the harvest versus a big, crazy, loud party."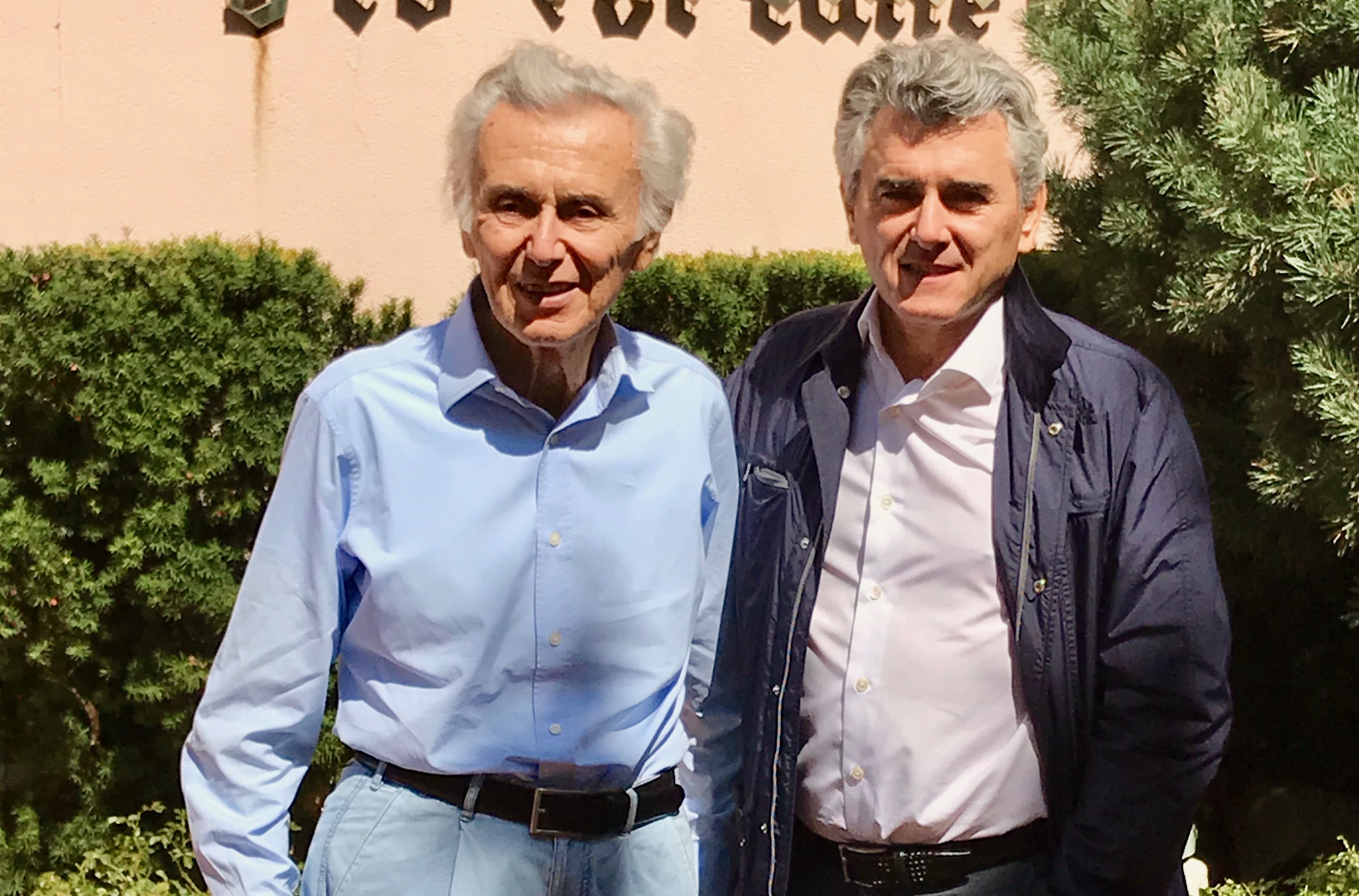 Georges Duboeuf, now in his mid-eighties, is a slight, soft-spoken man with a modest demeanor. He's still involved in the company's day-to-day winemaking but has been gradually handing over the reins to Franck. In September Georges and Franck (photo at left) welcomed me and three other journalists into Georges's home, located within the charmingly kitschy "Hameau Duboeuf," a one-of-a-kind, interactive wine park.
Georges told us that he's seen many changes since he began selling wine to restaurants, riding door-to-door on his bicycle, decades ago. "What has changed most is the vinification." says Georges. "The growers and winemakers are more knowledgeable and skilled and, at the same time, we can offer them more technical support." So far, the word on the 2018 vintage for the Beaujolais region is very good. Denis Lapalu, one of two chief winemakers at Georges Duboeuf said, "It's a bit rare and it's been a long time since we've had a full harvest, meaning that we have both the quality and the quantity of perfect, healthy grapes." This year some of those grapes will be used to make a Duboeuf Beaujolais Nouveau rosé, arriving in the US for the first time.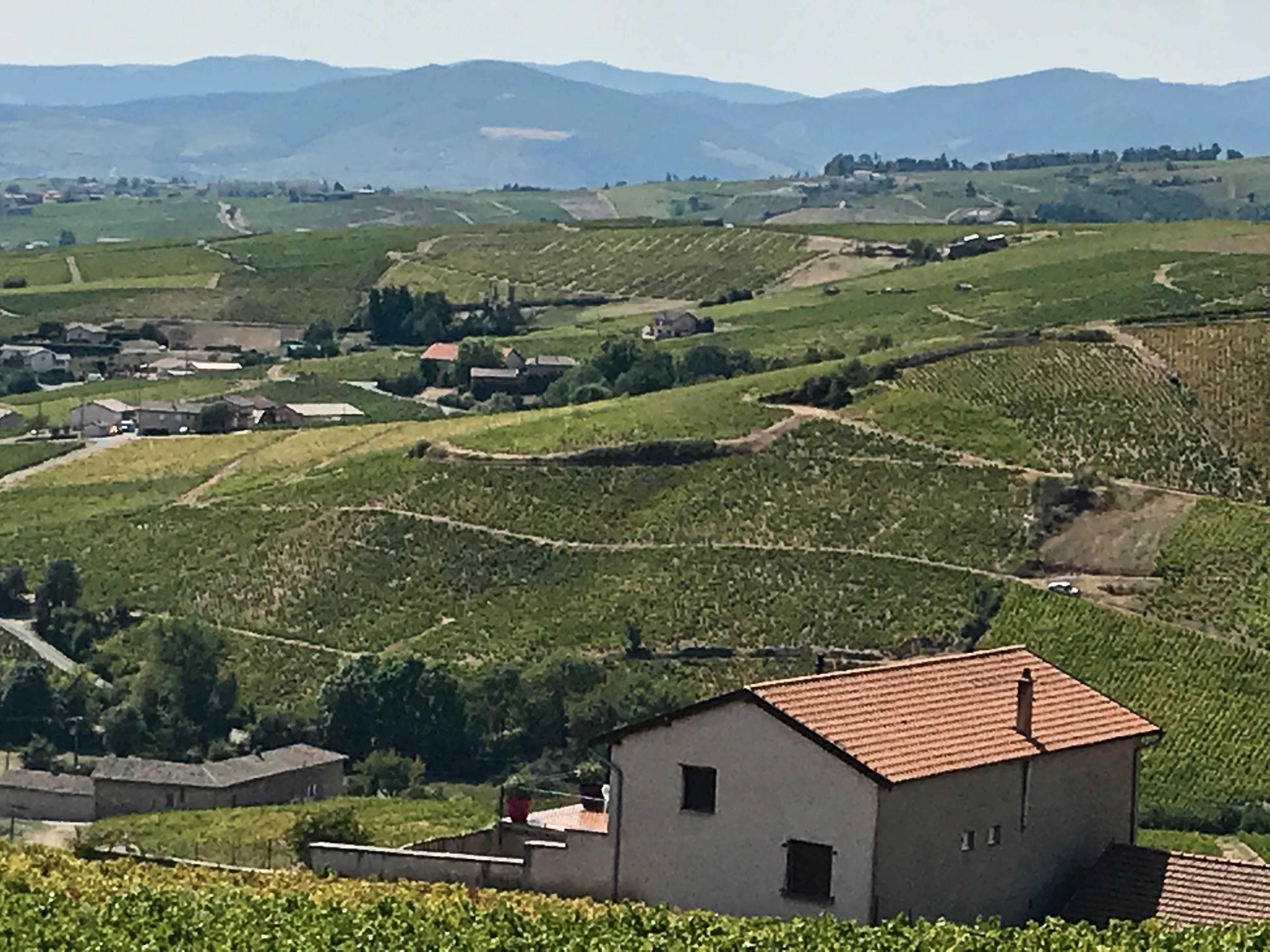 The debut of a nouveau rosé is one indication that, under the next generation's leadership, the company will be veering off in new directions. Franck is showing interest in organic and biodynamic farming and he's focusing more of his attention on the Duboeuf cru wines; they partner with several highly rated single-estate wineries like Domaine des Rosiers in Moulin-A-Vent and Jean-Ernest Descombes in Morgon. Duboeuf owns only one estate in Beaujolais, Château des Capitans, the crown jewel property of Juliénas, and Franck is always on the lookout for more land within the cru appellations.
"We're going back to our roots, before Beaujolais Nouveau became popular," says Franck. Having said that, he notes that he would never turn his back on the 'celebration' wine, the one that kicks off the new vintage each year: Beaujolais Nouveau, an important part of the economy, culture and lore of the region.
Read more about Beaujolais Nouveau on Grape Collective: "Franck Duboeuf And The Marketing Miracle That Is Beaujolais Nouveau" and at thewinechef.com.