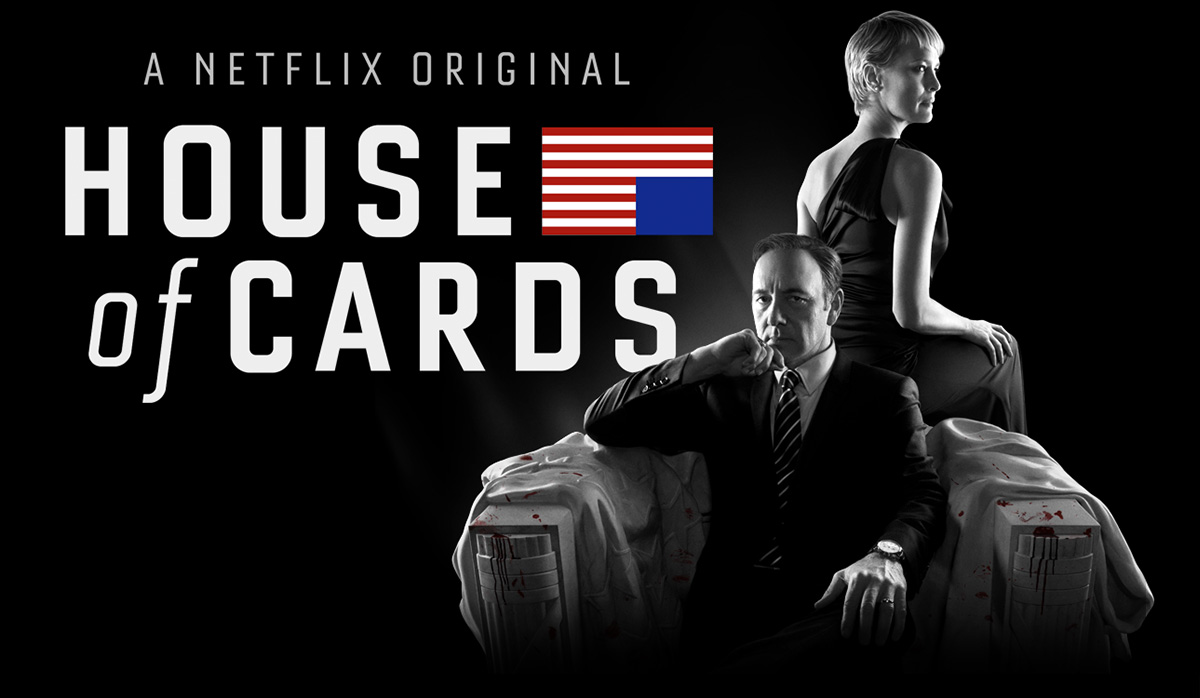 Get ready for the House of Cards binge watching. Follow the Verge live blogging it.
Read Dorothy J. Gaiter's feature on the wines to pair with House of Cards. Then get comfortable and open up your Chimney Rock Cabernet and Underwood Pinot Noir.
YES, HE KILLED ZOË BARNES, BUT HE DRINKS GOOD CABERNET
John and I binge-watched the first and second seasons of the Netflix hit House of Cards, with Kevin Spacey and Robin Wright, to catch up with our daughters. Now that we've reached the end, I wish we'd strung it out longer.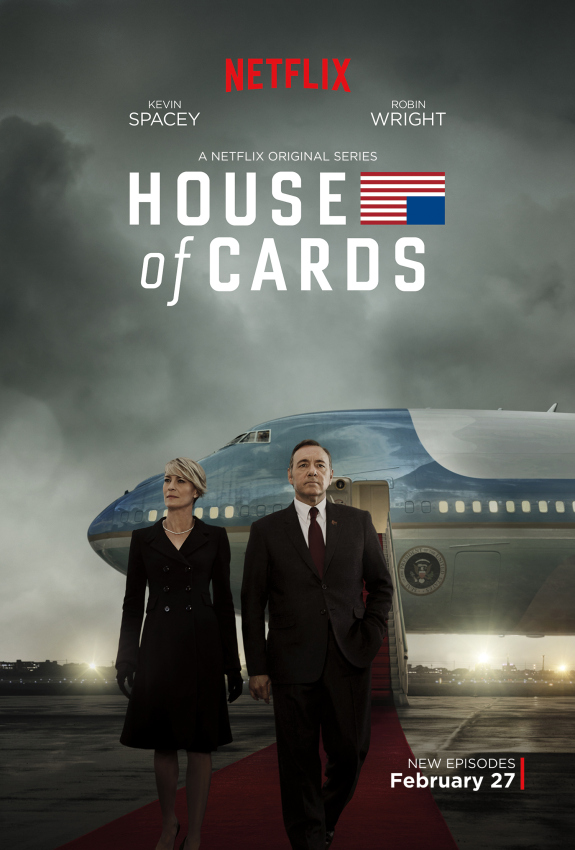 If you're missing Frank and Claire Underwood, the ruthless characters played by Spacey and Wright, you can console yourself with one of their favorite wines, Chimney Rock Cabernet Sauvignon Stags Leap District. The scheming, cold-blooded Underwoods love their wine almost as much as the single, guilty-pleasure cigarette they share after a satisfying day of wrecking other people's lives.
John and I have long enjoyed identifying the wines shown, however briefly, on TV and in movies. At our house he's the label remover, so I'm no match for him when it comes to instantly identifying them. While the Underwoods have poured other wines, Chimney Rock Winery, a pedigreed Napa Valley Cabernet Sauvignon specialist, has racked up at least three appearances. How did that happen?
Elizabeth Vianna, Chimney Rock's head winemaker and general manager, told me that John Melfi, one of the executive producers for the first season, "is an old friend." They go way back, having met in New York long before she turned her focus to wine. "In fact," she said, "he helped me make the decision to pursue winemaking." I'm glad he did. "He loves our wines and has always been a big supporter," she adds.
I guess so. While the show's production company has gone toe-to-toe with Maryland lawmakers over financial support for filming in the state, Chimney Rock has not paid a penny for its product placement, Vianna says. "He said, 'Hey, I'm doing this David Fincher Netflix series, would you like to put your wine in it?' and I said 'Of course,"' Vianna recalled. The same thing happened when Melfi produced the "Sex in the City" movies. Chimney Rock appears in the first of that franchise.
Read the whole column here.