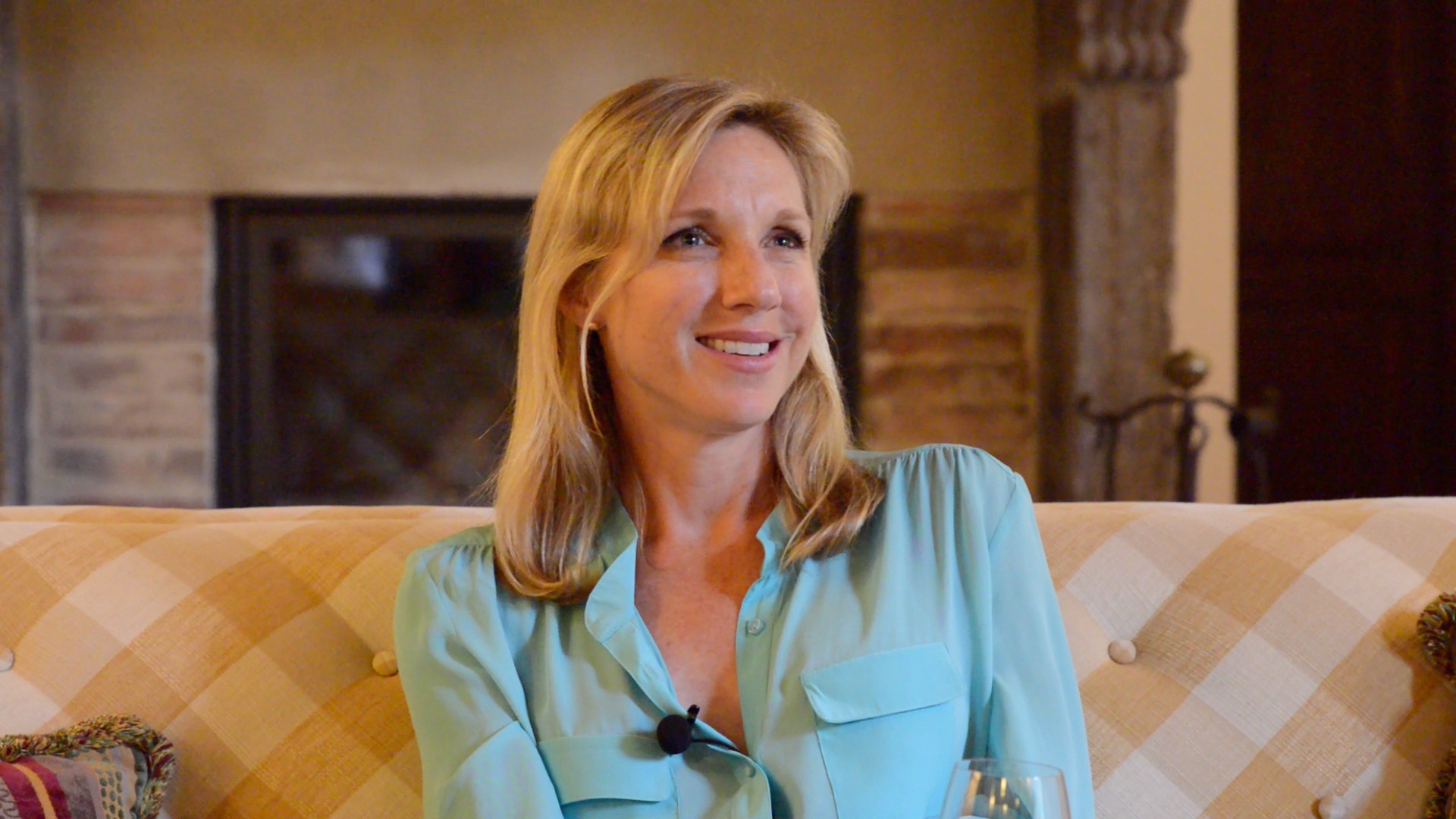 Banfi is the largest wine producer in Montalcino. It was founded in 1919 by John Mariani Sr., an American wine importer from Long Island, and is now run by his grandchildren. We speak to one of them, Banfi Co-CEO Cristina Mariani-May, who is based in Long Island, New York.

"We have been representing wines in the United States as wine merchants since 1919, but mostly our family had been selling the great wines of France and Germany. In the 1970s for our Italian wines we were better known for our Chianti in the fiasco, in the wicker basket, and there really wasn't a quality development in Italy, so we began searching. I was only seven years old at the time when my father began searching for the ideal microclimate to really create a wine estate from scratch to help raise the quality standards of all Italian winemaking.

When they went to search out where the ideal location would be, it really was in the little town of Montalcino that was well known for the Brunello, but there was only about forty producers making it and they weren't able to really export it around the world. There was an estate here called Poggio alle Mura, one of the first Brunellos and we starting bringing that into the United States, and we knew of Poggio alle Mura and we thought this would be the ideal wine because of the potential and the beauty of Sangiovese grape for the Montalcino terroir.

It was here that we came to Montalcino and it was here that we were able to amass a large contiguous property of about 7,000 acres. Putting that all together we saw that there was 29 types of soil, various different microclimates and it became an estate where we could begin to experiment with the Sangiovese grape and with different grapes that hadn't really existed in the Tuscan soil before. So because the diversity, the soil, the micro climate it became a perfect research center.

We like to use a little of that innovation and tradition. So the large Slovenian oak casks are very traditional and then of course using a little more French oak barrique. One of the things that is unique about our winemaking is that we harvest the vineyards location by location because we have a great selection of Sangiovese but we vinify it in barrels that are actually patented by Banfi that are hybrid stainless steel wood fermentors."