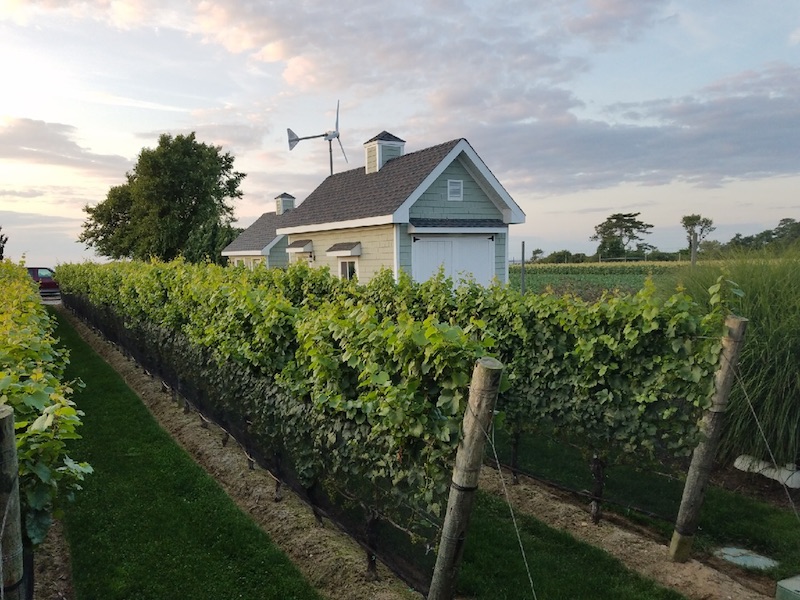 Grape Collective talks with Michael Smith whose OR winery on Long Island is the region's smallest. OR winery focuses exclusively on Chardonnay and rosé.
Christopher Barnes: What is the history of the estate?
Michael Smith: My wife Teresa and I purchased the property in 2006. The property is adjacent to farmland in Orient Point, NY. It seemed natural that I grow something on the property, as small as it is (less than two acres).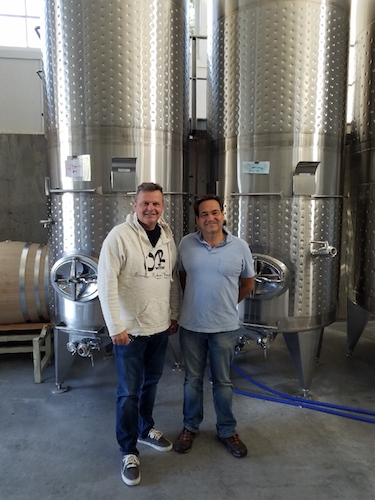 I thought long and hard and picked a lot of brains along the way. A small vineyard would "ground me" after living through the collapse of the Trade Center on 9/11. As a survivor, I was looking for a means to readjust. It has become a focal point for my future as well as a legacy for my grandchildren. The smallest registered vineyard on Long Island with 100% Chardonnay. Quality handpicked grapes through the years has made me think of slowly expanding. It's a process as you know!
Can you describe the terroir at the estate? How do the soil and climate influence the wine?
The vineyard has sandy, loamy soil with great drainage capacity, which is particularly helpful in our maritime climate. The Chardonnay found there a classic terroir to express its fruit characteristics and balance, leading to mature citrusy and white fruit aroma and excellent acid balance, building a full structure of the wine.
(Photo:

Michael

Smith

left with winemaker Gilles Martin)
What is your philosophy of winemaking and viticulture at the estate?
As a small estate, all steps in grape growing and winemaking are carefully detailed. Following a sustainable approach in the vineyards, the care of the vines from pruning to harvest is only manually done. Hand picked, the fruit is gently processed at the winery, with minimal intervention in order to only express the flavors and aroma of the grapes.
Has your winemaking changed over time?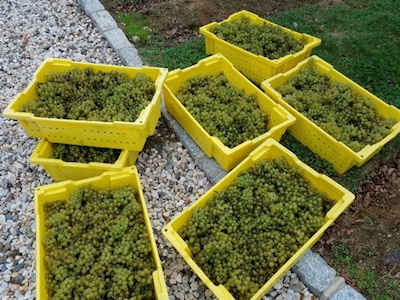 As the vintage influences the ripeness of the grapes, the winemaking evolves to always enhance the fruit profile of our wine, showing more citrusy style on a cooler vintage to a white fruit (pear, quince) on a warmer year. Also some programs will introduce oak barrel fermentation that will change the wine for a food-friendly companion.
How much vintage variation do you get? The '14 and '15 Chardonnays are very different.
Long Island terroirs are influenced by the weather during the growing season, more than the West Coast, in a similar way to European vineyards. This is what certainly gives our vintages a wilder panel of aromatics and a broader style of wine.
How would you describe your wines? What are the characteristics of the individual wines?
The 2014 Chardonnay is clean and crisp with distinctive notes of blood orange and peach. It has great structure and a lovely, long, lemony finish.
The 2015 is a Burgundian-style Chardonnay reflecting the Long Island terroir. Caramel and butterscotch notes along with granny smith apples make this perfect autumn-style Chardonnay.