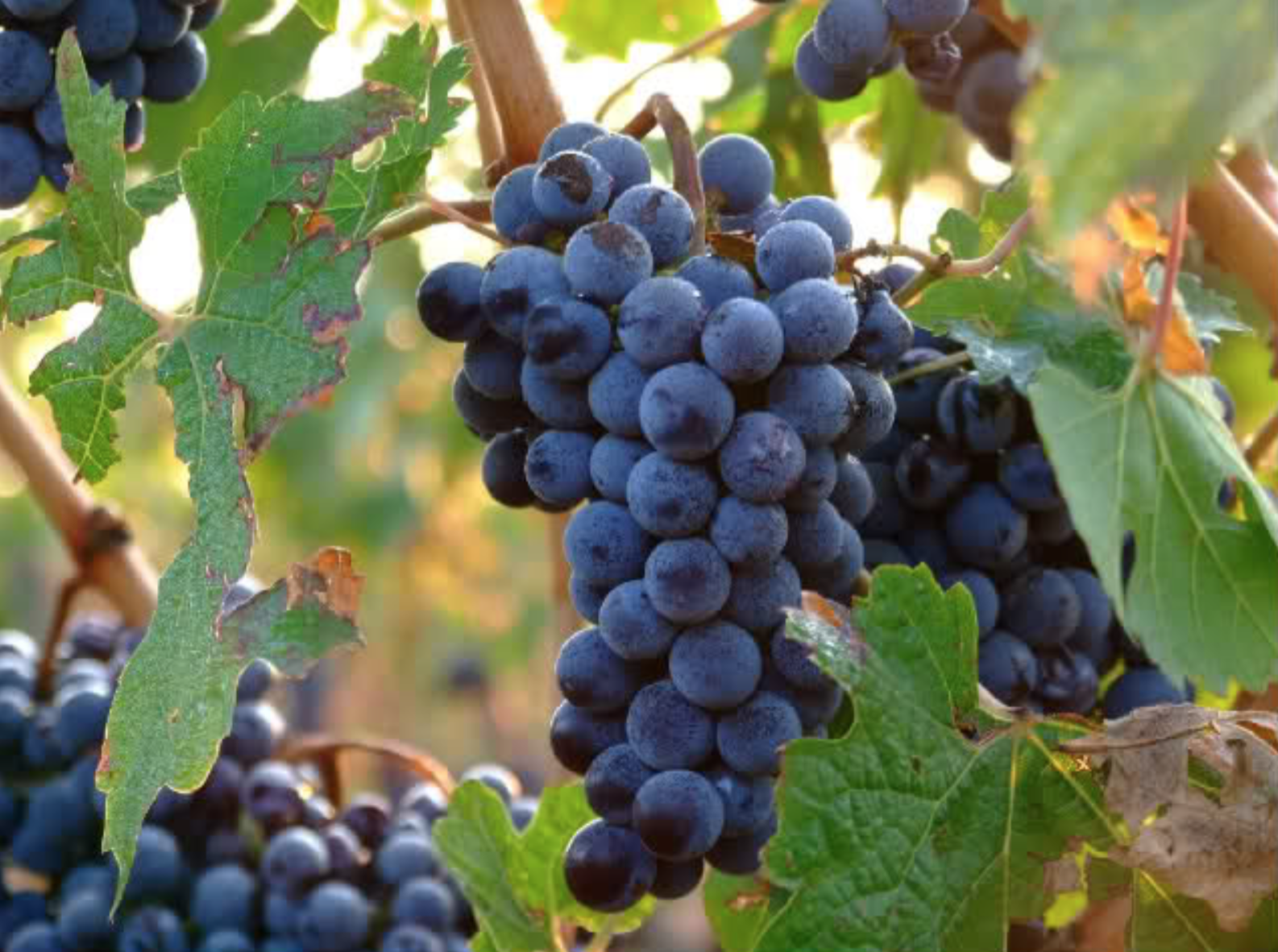 Mallorca (or Majorca), one of the Balearic Islands off the eastern coast of Spain in the Mediterranean, is famous for its beautiful white sand beaches.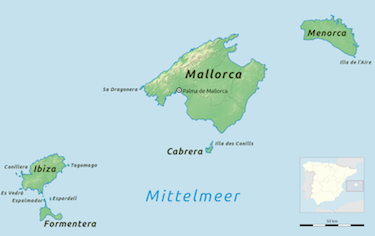 15 million tourists swarm there each year including glitterati such as Rafael Nadal, Claudia Schiffer, Sir Richard Branson, Brad Pitt, Catherine Zeta Jones and Michael Douglas.
Mallorca is less famous for its wine, although it has been made there since Romans brought vines to Mallorca in 123 BC. Mallorca was once primarily agricultural. Through the late 19th century, Mallorca had about 75,000 acres of vineyards (to put the acreage in perspective, that constituted 1.7x Napa Valley's aggregate vineyards today). And though phylloxera did not strike in Mallorca until 1891 (20 years after it devastated the Continent), when it did, the vineyards and a big chunk of the Mallorcan economy were wiped out. After the devastation, farmers planted almond trees in most of the former vineyards. Currently, total vineyard acreage is about 2,500, a mere 3% of its former size. There are more bush vines than trellised ones.
Mallorcan grape varietals include Manto Negro, Callet, Tempranillo and Monastrell for reds and Moll, Macabeo and Parellada for whites as well as some Continental ones like Cabernet Sauvignon, Merlot and Chardonnay. Despite the hot temperature, the Mediterranean breezes help maintain a dry and temperate climate. The breezes also impart salinity to the wine.
Only about 40% of Mallorcan wine is exported. Tourism drives the island's economy now and tourists consume much of the Mallorcan wine as well as imported ones.
Mallorca has two denominations of origin ("DOs"), Binissalem, in the center of the island between the Alfabia and Tramuntana mountain ranges, and Pla i Llevant, in the central eastern area. Wine is also made in two regional wine areas: Mallorca comprising five municipalities, the Serra de Tramuntana Mountains, El Raiguer, El Pla, the Serra de Llevant Mountains, and El Migjorn, and Serra de Tramuntana - Costa Nord comprising 18 municipalities including Alcúdia and Felanitx in he northwestern part of the island.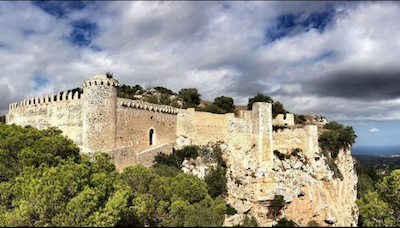 Castell de Santueri is between Porto Colom and Felanitx 475 meters up in the mountainous Serra de Tramuntana - Costa Nord. The winery is named for the nearby 14th century castle on a steep cliff. The ruins of the castle are a popular tourist destination. It was built over a Moorish fortress and garrison built in the 10th century which itself was built upon a Roman one. The castle's name derives from the Latin word for temple.
Castell de Santueri makes a red and a white. The winery hand harvests and rigorously selects the grapes and then ages them for six months in French and American oak barrels.
2015 Castell de Santueri Mallorca Blanco is made from Premsal blanc, an indigenous varietal with a light structure. The wine is crisp with nice minerality and herb and white fruit notes.
2011 Castell de Santueri Mallorca Negra is a blend of the most widely planted Mallorcan grape, Manto Negro, Callet, and Cabernet Sauvignon. Manto Negro is a late-ripening grape that produces light-bodied red wine often high in alcohol Callet provides structure and herbaceousness and is lower in alcohol. The ruby red wine exhibits characteristics of both Piemontese and Rhone wines showing red and black cherry, plum, dried fruit and menthol flavors. Now six years old, the tannins have softened. It is medium-bodied and has earthy notes. Like other island reds, it works well with meat and meatier fish like tuna and swordfish and grilled vegetables.