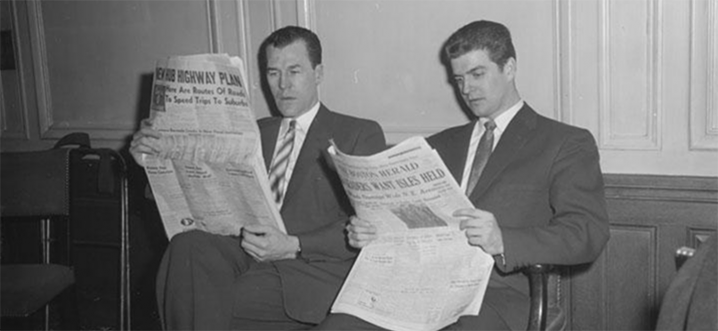 Jancis Robinson on Champagne Jayne who was taken to court by Champagne's trade association. "She managed to convince at least two sets of lawyers to represent her pro bono but sounds like a nightmare of a witness, constantly asking questions of those questioning her."
Food & Wine is moving to Alabama. "He said the move to Alabama was partly to save money — Time Inc. has struggled since it was spun off from Time Warner three years ago — but also to give Food & Wine a more national flavor."
The Daily Beast on how the wine industry in California was built on slave labor. "Nicknamed the Indian Indenture Act, which was, in fact, the very first legislation that the state passed, cruelly stripped California's Native Americans of most of their rights."
USA Today on the vineyards of Northern Virginia. "Over the past several years, Virginia winemakers have produced award-winning, highly drinkable wines on stunning estates that nearly rival California and Europe."
In Decanter Andrew Jefford visits Alsace. "By the way, Anne Trimbach also pointed out how much more motivated and engaged young vineyard workers are in Alsace today compared to a decade or two ago when such labour was "just a job". Surely the journey towards expression, nuance and an understanding of site represented by the Grand Cru system has something to do with this?"
In The Drinks Business on "the billionaire owners of Château Montrose have acquired the famous Loire estate Clos Rougeard it has been confirmed."
The Washington Post on Maryland wines. "I can't say I walk out of here with a clear sense of what direction Maryland wants to go," he said, as he prepared to drive back to Canada from Boordy. "But there's great potential here. It's beautiful country. Visiting is a no-brainer."