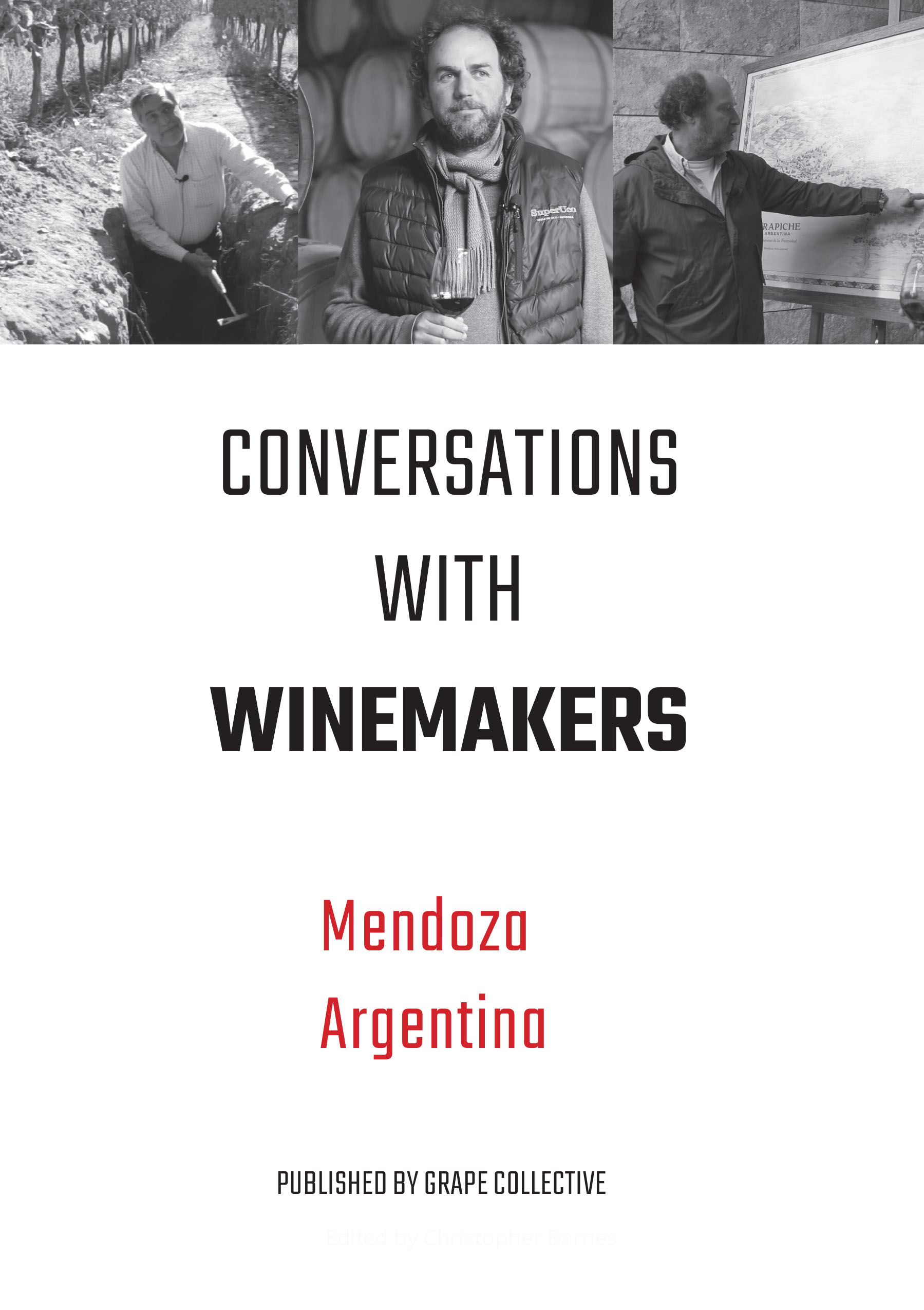 Our new Mendoza eBook, Conversations with Winemakers: Mendoza, tells the story of Argentina's top wine region through the voices of its winemakers. The region has been making wine since the early day of the Jesuit settlers however it has only been during its modern history that it has become an international success. The Malbec grape is the star - yet it is an interesting and somewhat serendipitous story as to how it became the country's major success story.
The winemakers tell the story of the Malbec boom and how the region is now undergoing a sea change with new innovative winemakers taking the baton and making unique terroir driven wines.
The eBook is available for purchase on Amazon for $5.99 and the paperback for $19.99.
The book contains interviews with:
Paul Hobbs - the initial wine consultant at Catena Zapata and now owner of Viña Cobos
Ernesto Bajda - Catena Zapata
José Galante - Former head winemaker at Catena Zapata and now head winemaker at Salentein
José Alberto Zuccardi - Zuccardi
Gerardo Michelini - Zorzal
Daniel Pi - Trapiche
David Bonomi - Norton
Max Toso - Huarpe
Aurelio Montes Jr. - Kaiken
Gustavo Arizu - Luigi Bosco
Ana Balbo - Susana Balbo wines
Facundo Pereira - Casa Bianchi
Buy the eBook here.
Check out our other eBooks:
Conversations with Winemakers: Barossa Valley and McLaren Vale, South Australia
Conversations with Winemakers: Baja, Mexico and San Diego
Conversations with Winemakers: Rioja