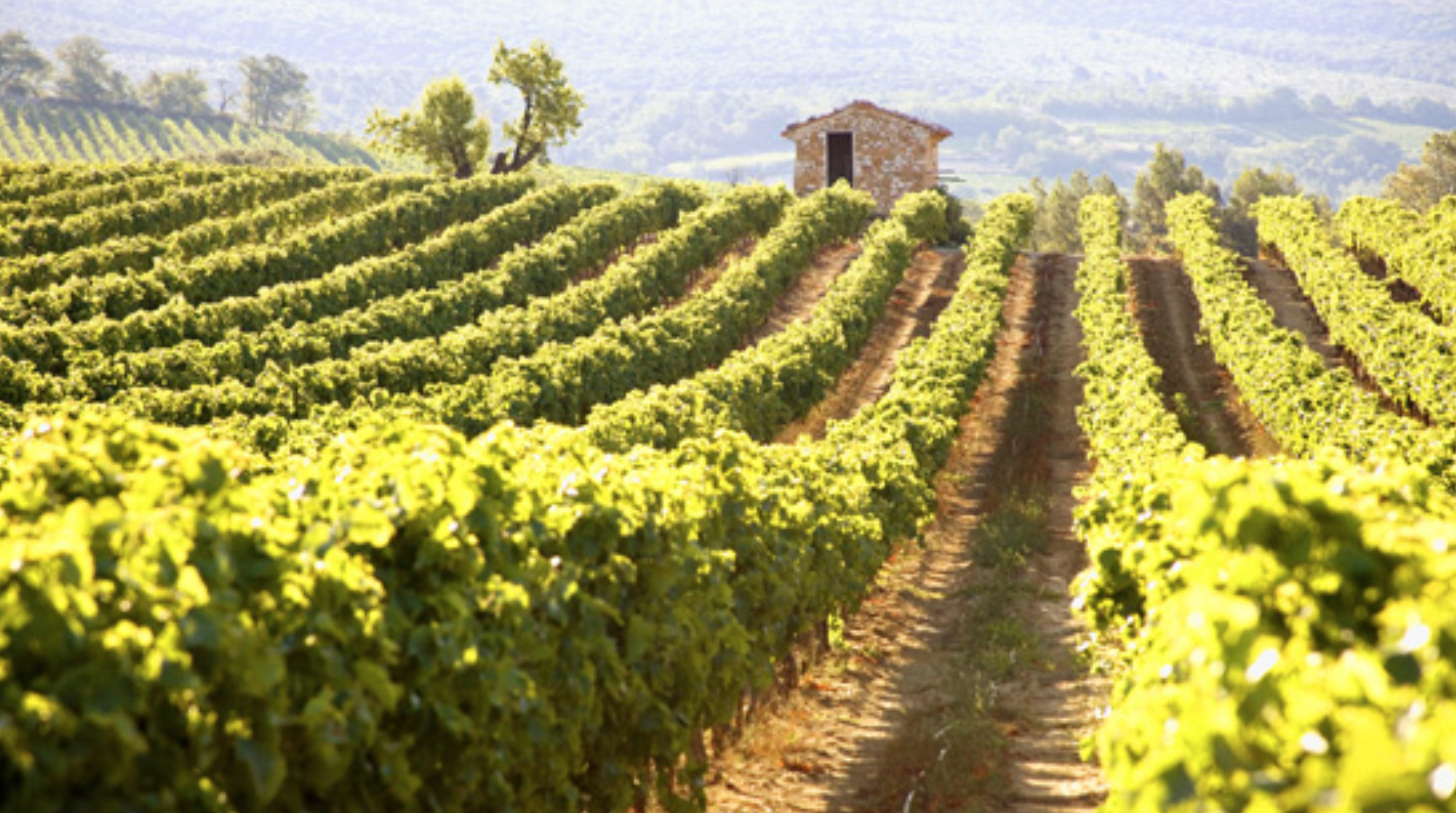 In 1989, two rockstar Burgundy winemakers, Jacques Seysses of Domaine Dujac, and Aubert de Villaine of the most prestigious Burgundy estate, Domaine de la Romanée Conti, teamed up with a friend, Michel Marcaux, to buy an existing 115-acre winery high up in the hills of the Var region of Provence, east of Aix-en-Provence. They renamed it Domaine de Triennes from Trienna, an ancient festival held every three years to honor Bacchus, the Roman god of wine; the "tri" also more subtly refers to the three partners.
They saw great potential in the vineyard given the cool microclimate, clay and limestone soil and south-facing slopes with 250 to 450-meter elevation. Based upon their extensive knowledge of what it takes to produce great wines in Burgundy, the new owners invested heavily in the renewal of the vineyard with extensive replanting.
Jeremy Seysses, Jacques' son, manages the estate as naturally as possible. Every other row is planted with a cover crop to limit erosion and generate organic material.
These very fine winemakers have lent their craft and expertise to offer high quality, biodynamic and organic wines at reasonable prices. Unsurprisingly, the wines are featured on many top restaurant wine lists.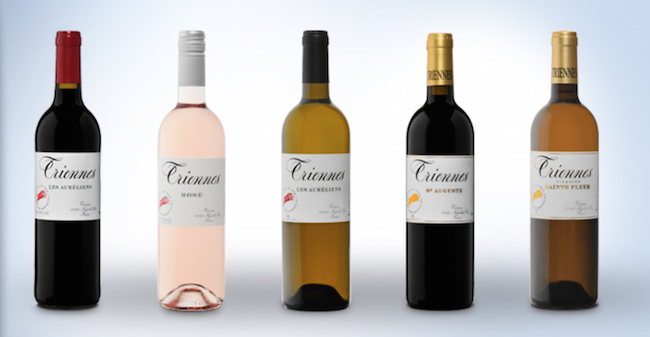 Triennes produces five wines: two whites, a rosé and two red blends.
La Sainte Fleur Viognier is made with 100% Viognier which is fermented and aged in stainless steel tanks. The wine tastes of apricot, honeysuckle and lavender honey. It is crisp with a round mouth feel. The Viognier could be paired with grilled shrimp, crab or fish, curry or other Asian food.
Les Auréliens Blanc is a blend of 1/3 Chardonnay, 1/3 Viognier and 1/3 Rolle. Like many white Burgundies, the wine is fermented partly in barrels and partly in stainless steel tanks and then aged for six to seven months in either barrels or tanks. It has nice acidity and tastes of hazelnuts and citrus. This wine would be very good paired with salmon, other rich fish or chicken.
The Rosé is made primarily from Cinsault, with a bit of Grenache, Syrah and Merlot. It is pressed after a few hours of skin contact and fermented until it is dry. The Rosé is a pale salmon pink and has aromas of strawberries, white flowers and spice notes typical of these Provençal grapes. The wine is very fresh but elegant. It is delicious as an apéritif but pairs well with typical Provençal foods like ratatouille, tapenade, pistou, grilled vegetables, as well as Moroccan and Middle Eastern foods.
Les Auréliens Rouge is a blend of Cabernet Sauvignon and Syrah. The wine is vinified for approximately 20 to 30 days in stainless steel tanks and then aged twelve months in French oak previously seasoned at Domaine Dujac. The wine is then lightly fined and bottled unfiltered.
The use of the older, used barrels ensures that the primary flavors are juicy and fruit driven, rather than oaky. This makes the wine extremely flavorful and approachable even upon opening. The wine has deep plum flavors with bright acidity and fine tannins. It would be lovely paired with beef stew or other meat or poultry.
St. Auguste is a blend of Cabernet Sauvignon, Syrah and Merlot. The St. Auguste is vinified and aged in the same fashion as Les Auréliens Rouge. The wine is fermented slowly with natural yeasts for 30 to 35 days at low temperature to ensure proper phenolics and aromatic extraction. The wine is pumped over the skins frequently to ensure proper aeration, thereby help tame the natural tannin in the wines of the region.
The color is deep purple with some ruby hints and it has rich ripe and smoky plum, black cherry and blackberry flavors and herb and spice notes typical of Provence. This is a wine that needs some air to show its best and could age for up to 10 years. Although lovely on its own, St. Auguste would be delicious with roasted or grilled poultry and meats, roasted or grilled vegetables, and with full bodied cheeses.