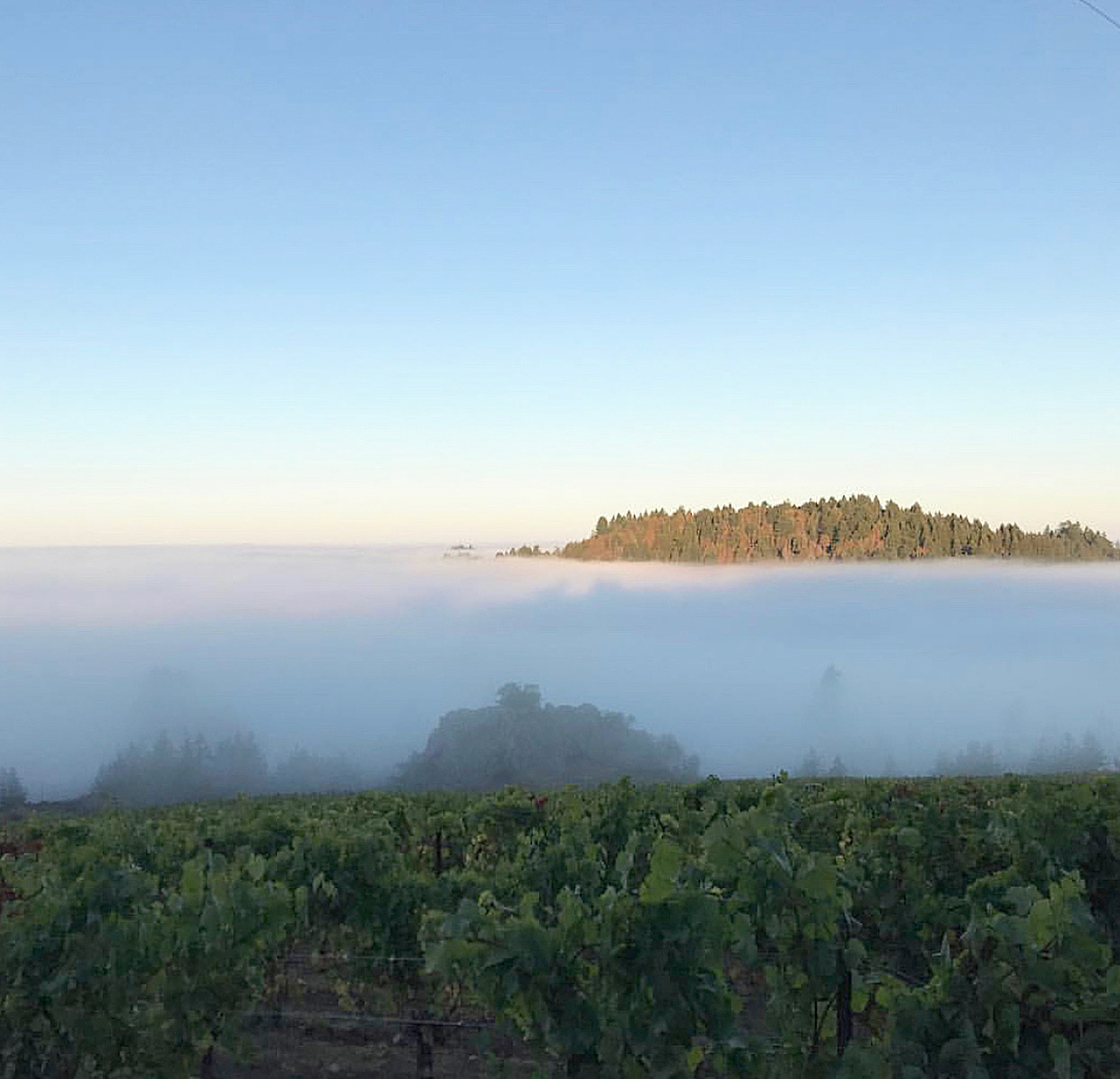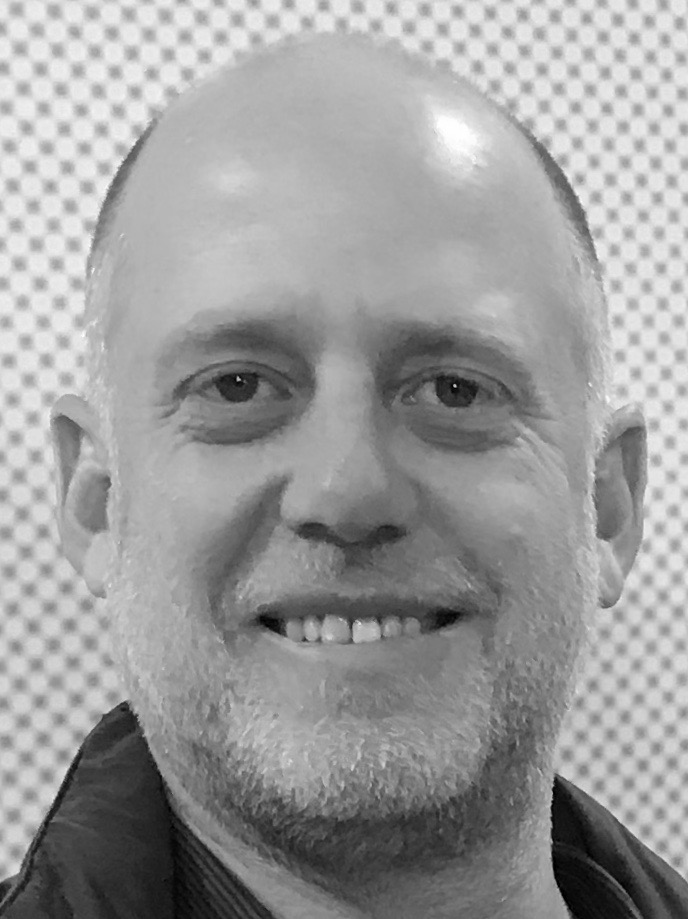 When Ross Cobb was a young child growing up in the San Francisco bay area, he had no idea that his father David's passion for home winemaking would have such a big impact on his life. Ross was in college when David moved the family home to the Sonoma Coast where he planted the Coastlands Vineyard. Now considered a benchmark site, the vineyard is in the Freestone-Occidental growing region, just a few miles from the Pacific Ocean at 1,200 feet elevation. Here, the grapes struggle to ripen in the cool, windy, and foggy coastline conditions. Yet the harsh environment provides winemakers with an opportunity to make complex, well-balanced wines, without any of the over ripeness that California is notorious for.

Ross helped his dad tend the vineyard when he was able to, but it wasn't until after college that he began his winemaking career. In 2001, after stints at several well-known wineries, he started Cobb Wines with his father and mother, Diane. Ross, a Pinot Noir specialist, is known for crafting some of the finest expressions of single vineyard Sonoma Coast wine. Stephen Brook wrote in Decanter Magazine that Cobb Vineyards is "upending the long-held assumption that California is simply too warm to make world-class Pinot."

Grape Collective caught up with Ross to talk about the challenges and rewards of making pinot noir in the coolest part of California. Very cool!
Lisa Denning: Can you tell me how you got into wine?
Ross Cobb: My father, David Cobb, has been a home winemaker since I was 7 years old. I can remember home brewing and winemaking, but it was very small scale.
Did he let you taste?
Yes, but we weren't a sophisticated wine family. We didn't have Burgundies and Italian wines. We literally had the cheapest, supermarket wine in our house. But my dad, who's a marine biologist, was really passionate about home brewing and winemaking. He would get pinot noir and zinfandel grapes when I was very young.
Then I went to UC Santa Cruz and studied environmental studies and got my degree in soil science and applied that knowledge to the family vineyard that we planted when I was 18, the Coastlands Vineyard. After the vines were somewhat mature, Williams Selyem Winery began buying our grapes and they made a vineyard designate and that inspired me to get serious about winemaking from our family vineyard's grapes.
When you were in college did you think winemaking would be your profession?
I started off studying biology and thought that maybe I was more of a liberal arts mind so I double majored in music and biology but I switched my major to environmental studies and soil science once we planted the Coastlands Vineyard. I was then inspired to make, or at least be helpful, in the vineyard side of the business. I had no intention of getting into the wine industry until a couple of years after college.
Instead of just being a soil scientist and viticulturist, I actually got into winemaking first as a lab technician and eventually became assistant winemaker, winemaker, and then started Cobb Wines with my dad and my mom, Diane, in 2001. That was our first commercially-released vintage. We had make '94 through '99 that we did in home bottles.
I was the first generation of Cobb winemakers even though my father had been a home winemaker before. He had never been a winemaker for Cobb, just the family business of vineyard growing and a little bit of home wine.
I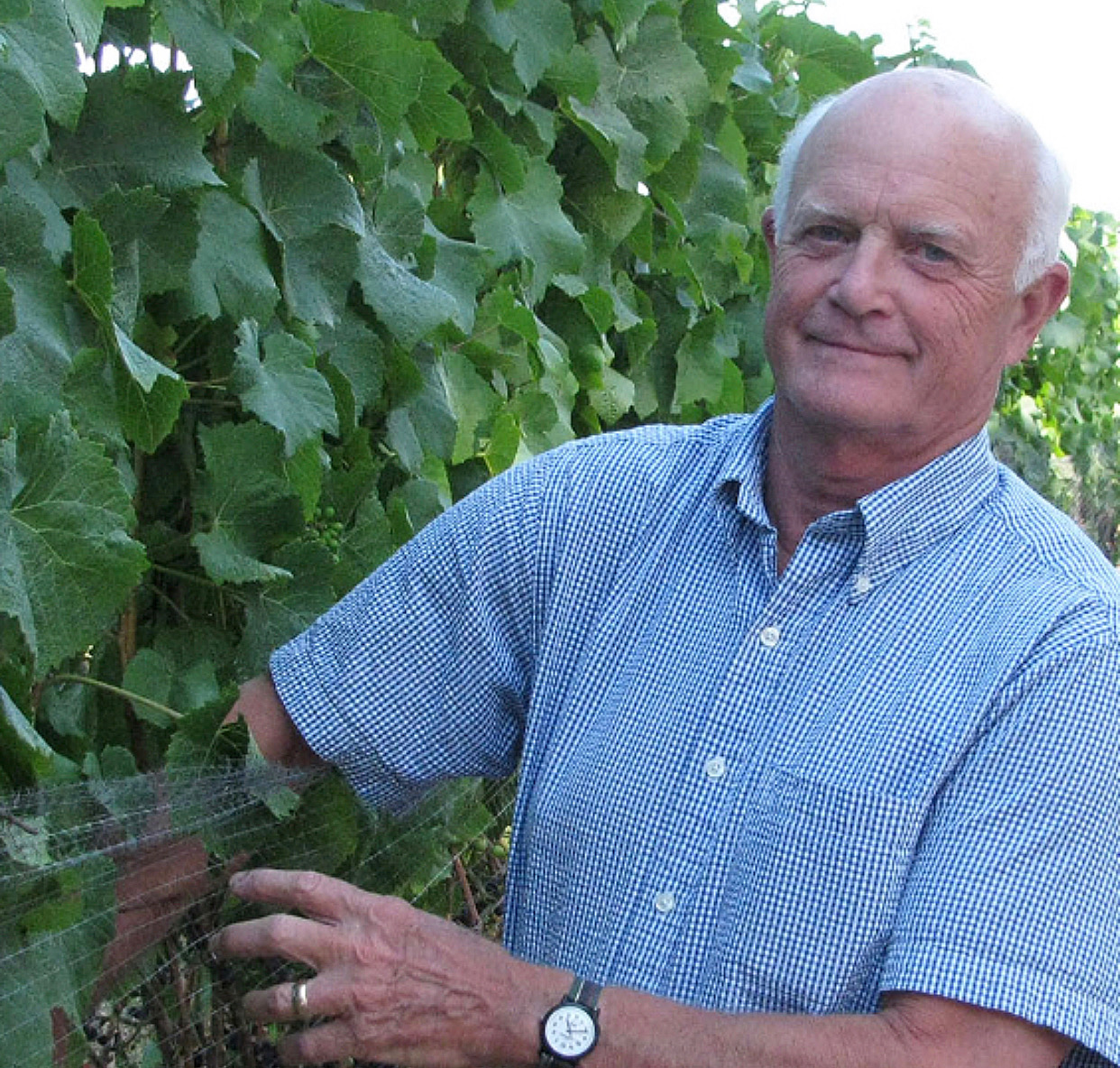 s the Coastlands Vineyard right by the house you grew up in?
No, we grew up in the San Francisco Bay area, but then my dad sold the house I grew up in, down in southern Marin, and he bought a 20-acre parcel in the Sonoma Coast, just 4 miles from the Pacific Ocean to plant pinot noir. He built a house and brought in electricity and drilled a well for water. From the ground up, he litereally built the whole vineyard and house in between '89 and '92, when I was in college. Then I graduated and went, "Oh, this is cool," and got involved from there.
David Cobb (above)

Can you tell me more about the Coastlands Vineyard?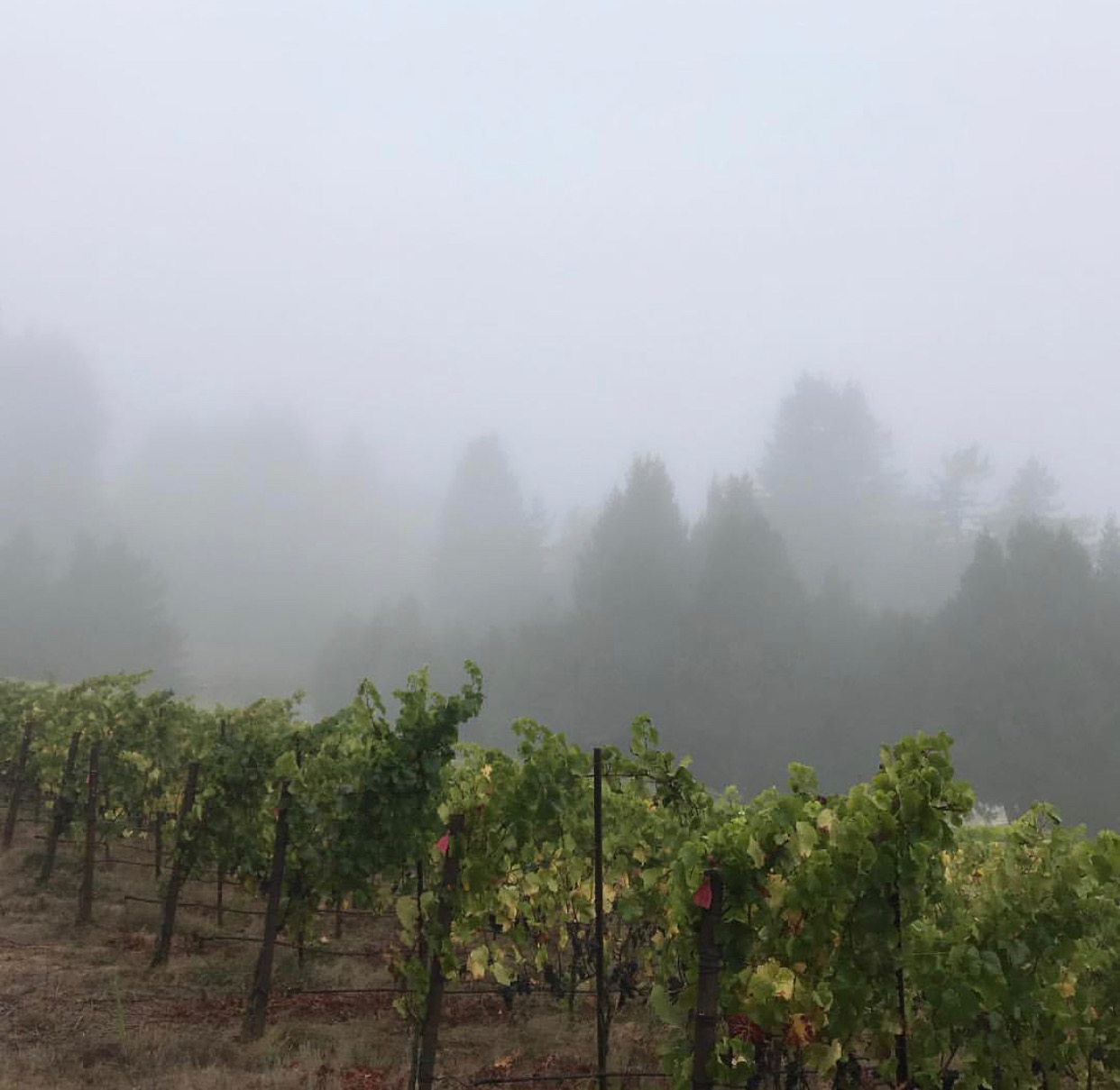 Coastlands Vineyard is the heart of Cobb Wines and where I live with my wife and daughter. We have a couple of vineyard designates. The vineyard is 14 acres, five of which we sell to Williams Selyem, a long term contract we have had since the early '90s. The remaining nine acres we keep for ourselves.
It's broken up into three different blocks. One is named after my late mother, Diane Cobb, one that's called the 1906 Block, and one that's called the Old Firs Block, named after the old Douglas fir trees that stand above it. The 1906 Block, planted in 1998 on a steep hillside, is named after a 500 year old oak tree that has 1906 carved in big numbers on the trunk of the tree from the earthquake of San Francisco in 1906. It's a huge tree. There's two sections of the 1906 block. There's the Pommard and the Mt. Eden, two different, really nice heritage clones of pinot noir that are pretty popular but not very widely planted in Sonoma County.

We also purchase some fruit where we have 100% vineyard management control and we make vineyard designates. We don't do a blend, like a Sonoma Coast blend. It's all individual vineyards and even individual blocks in some cases. We have always done single vineyard wines.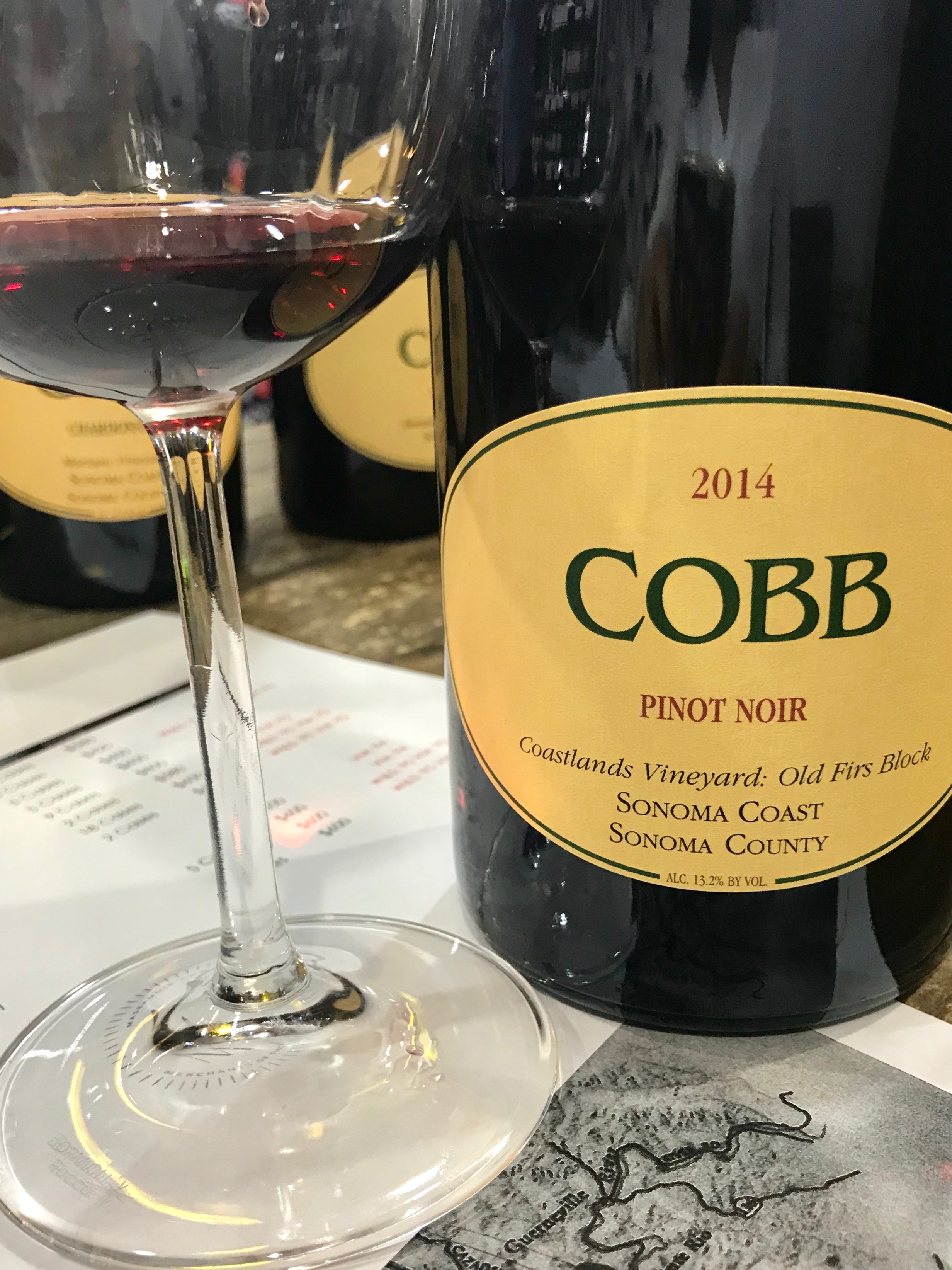 What is your total production?
Super small, about 1800 cases. All of the vineyard designates are about 200 to 300 cases. On the back label is the case quantity. There's also a number code on the back that's kind of like a serial code.
The Sonoma Coast AVA is huge. Are all of your vineyards close to the coast?
Yes, we're three to four miles from the ocean, at 1200 foot elevation. The Coastlands Vineyard is one of four small vineyards that were established between the late '80s and the early '90s. Now there's a handful or more that are also in this area. We're on the West Sonoma coast, but specifically it's the Freestone Occidental, an unofficial appellation. Fort Ross-Seaview is the official one and we're in the unofficial one, meaning we're still going through the approval process. We're in what's considered the West Sonoma Coast Vintners Group.
Tell me about the climatic conditions of your vineyards.
We're in a very cool, wet climate and there's huge pressure in terms of fungus and funkiness because of the fog. We're considered in a temperate rain forest that goes from the Olympic Peninsula of Washington State all the way along the coastline, 3 to 4 miles from the ocean. It rains over 100 inches a year. Last year was a dry year and it rained 65 inches! A wet year in Los Angeles is about 25 inches. Not only is it raining for 4 months in the winter, but between June and September it's foggy and wet all night and up until 11:00 am. You'll come up in February and it'll be 75 and clear in between storms. And then you'll come in August and it'll be 54 and drizzly and you'll have to put on a jacket and your waterproof boots and it's really foggy.
There's a lot of pressure growing grapes on the coast and a lot of people don't enjoy doing it, especially growing the thin-skinned varieties like Pinot Noir. It's really risky but it produces some beautiful wines.
What are the different soil types found in your vineyards?
We have uplifted marine sedimentary soils, sandy clay loom with high organic percentage. There's acidic and well-drained coastal soils with blue-shale, sandstone and volcanic ash on some gold ridge series soils.
What do you think makes the West Sonoma Coast Pinot Noirs, and in particular, the Freestone Occidental ones, unique?
The 50 degree ocean breeze keeps our daytime temperatures in the mid 60s to low 70s during the summer months which moderates sugar accumulation during phenolic ripening. We are able to achieve bright fruit and spice at 12 to 13% alcohol with soft tannins and high acidity retained. The rich, organic fraction on uplifted marine sedimentary soil provides sustainable and healthy vines without need for irrigation and fertilizer. The acidic soil results in moderate phosphorus availability and moderate fertility relative to the rich, virgin soil.
How would you characterize your wines?
I make Pinot Noir in the more traditional, old-world style using a lot of whole bunch native fermentation and a long cold soak period under CO2. It's a little bit of a carbonic feel with the whole cluster carbonic fermentation style. But they're not rustic and grippy, they're not dark. They're a little bit lighter in hue, but more of a traditional burgundy Pinot Noir that you get ranging from a light Santenay to a Pommard to a darker Givry.

They're kind of in that range, and earthy. All of the wines express the vineyards very clearly. That's the most important thing since I'm only doing vineyard designates, they're all very distinct. Even within the same vineyard, there's different soil types, and I bottle the Coastlands based on the different blocks which are based on the soil.
Getting back to your earlier days in winemaking, you worked for Randall Grahm at Bonny Doon. How long were you there?
I went to UC Santa Cruz and I wanted to work at Bonny Doon when I was in Santa Cruz, but there was no jobs. They were all taken, so I went and worked up in Dry Creek Valley for three or four years at Ferrari Carano Winery. I headed a soil science department for all their thousands of acres. I came back to Randall Grahm after working for four years at Ferrari Carano and he offered me an enology, enologist and lab management job. I worked with him for like a year, and then went to Williams Selyem after that. So, it was a very, very quick stint. A short amount of time, but an amazing experience.
What was the one main thing you learned from working with Randall?
How to do like 40 things at once.
Are you a good multitasker now?
I am. I was back entering all the enology lab data for two years into a new software program. That was one part of the job. The other part was as the bottling quality control manager. The other part of the job was the microbiology lab that I was managing and spectrophotometry. Then also at the same time I was making limoncello, and I was pressing raspberries from Washington state making the noirs. I was doing all of that on any given day. It was so nutty. I learned more in that period than I did the four years I was at Ferrari Carano.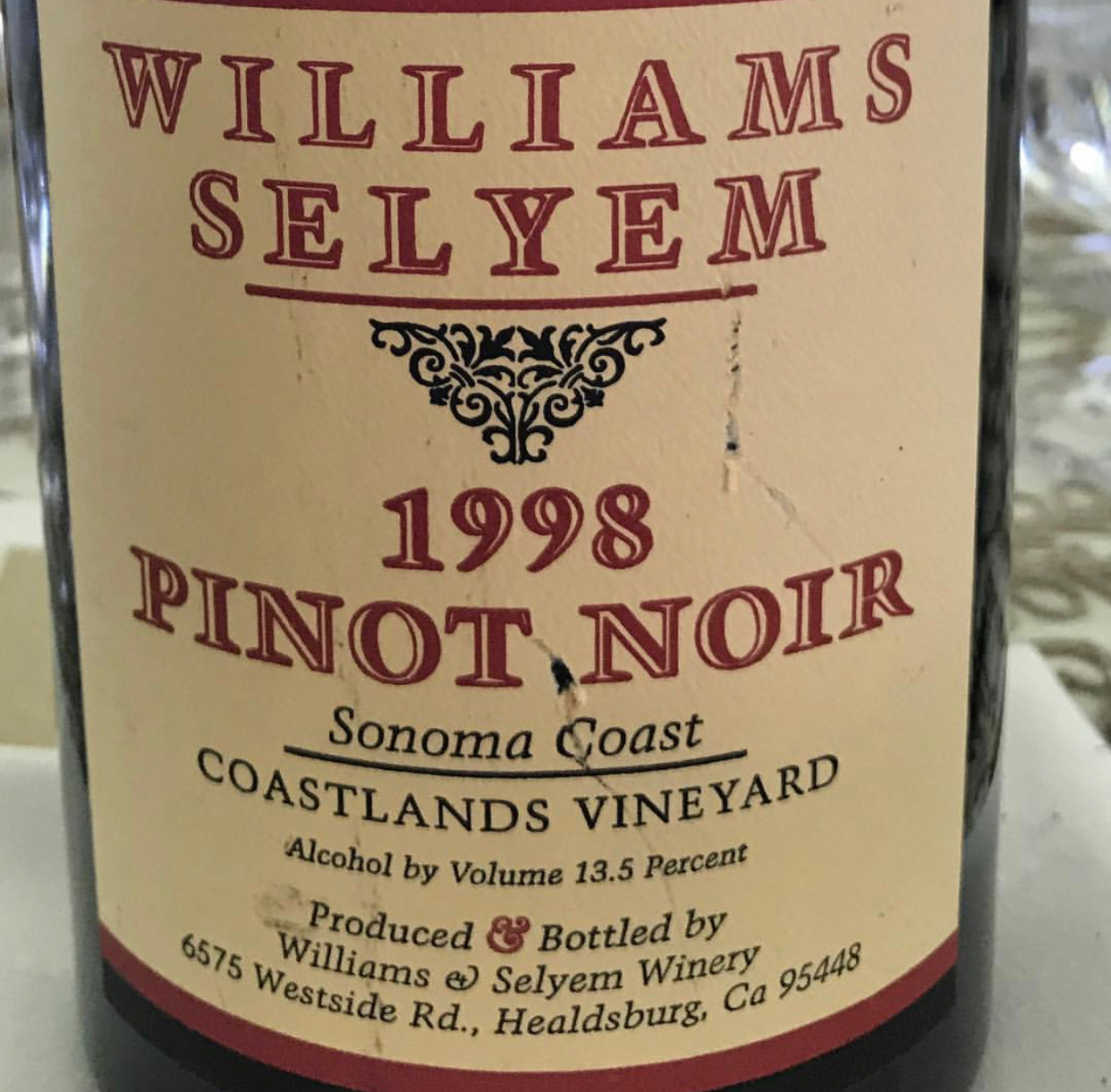 Where else did you work?
I was at Williams Selyem for two years after Bonny Doon. Then I went to Flowers Winery, and I was the assistant winemaker there, and then became the head winemaker after three years. I was there for a total of nine vintages and during that time I was able to launch Cobb. I made the Cobb wines at the Flowers Winery facility, and they allowed me to use the facility, the bottling line, all the interns, the whole place. It was all made in one brushstroke, if you will, just with different vineyard sources. Then I left Flowers and started as the winemaker at Hirsch Winery in 2010, and I made six vintages of wine at Hirsch, also making the Cobb wines, sharing the facility with the Hirsches.
Ross Cobb was enologist and viticulturist at Williams Selyem in 1998.
Do you have your own facilities now?
No, I'm still a vagabond. I own barrels and wine, but no equipment. Now I make them at the town of Sonoma which has gotten a cooperative winery that I've joined, Anaba Winery. I also make wines with my friend Katy Wilson for Les Claypool, the musician. Katy and I collaborate and are co-winemakers for three small projects, Anaba, Reeve Wines, and Claypool Wines. We make them all at the same facility, so the Cobb wines are all made there.
How much of your wine leaves California?
I sell about 70% of the wine on my website, about 1000 cases. I sell about 400 cases in California and the other 400 I sell in New York and there's about 10 or 20 cases that goes to 15 different markets in the world: Denmark, Sweden, Germany, UK, and Japan.
What is your philosophy of winemaking?
The winemaking at Cobb is pretty traditional. About four weeks of fermentation. About seven to 10 days of a cold soak under carbon dioxide, to kind of let the fruit stew in its own juices before it's started fermenting. Before the alcoholic fermentation it's sitting and a lot of the enzymes are naturally breaking down the skins and you get a lot of fruit intensity, but not like color and tannin, and extraction. It's like more of a passive extraction, like cold brew, but even more subtle. Then the fermentation kicks naturally and goes for about 14 to 20 days of fermentation.
Then I age the wines. My wines are typically a little more expensive for a couple of reasons. Number one, the fruit sources are all very low yielding, very cool, coastal, fringe challenging regions. So, the yields are typically a half of what they are just in the Russian River Valley just five miles east of us. The other thing is, I age all the wines for at least 22 months in barrel, some of the wines I age 34 months in barrel,
but only about 30% new oak. So, our wines are typically about 10 to 20 bucks more a bottle because of the elevage time. If you have the right acidity, the wines don't dry out like you'd think they would with extended barrel aging.
Do you farm organically?

I love organic farming and we have an organic garden, but the certification in California is really weird. How I farm would be considered organic in any other state. They're really strict in California, which is great, but a little bit impractical. Most of my friends that are organic aren't certified either, like Littorai. There's so many that are organic or biodynamic, Hirsch and Flowers, for example. They just do it because they think it's the right thing.
Another problem with farming organically is that you end up having to spray more sulphur. Not only do you have to spray every week, versus every two weeks, you have to spray all the way through the summer versus cutting it off in May or June, so you have to spray five times more than in a non-certified organic property. You also burn more diesel by driving the tractor two to three times more. There are non-organic fungicides that are really natural, one that's called Serenade. There are a few that are totally natural, they're actually spraying spores but they're not certified organic.
What do you find most rewarding about being a winemaker?
Drinking it! (laughter). It's the reflection of the soil and the microclimate and how I can literally look at a vineyard, close my eyes and imagine what it will taste like. Wine is so cool, especially Pinot Noir that translates the climate, the vintage, the soil and the vineyard management into the wine. It's very rewarding because it comes back and you can actually see and smell the result.
What do you find the most challenging as a winemaker?
The yields out on the coast. We had .3 tons per acre. Normally 2 to 2.5 is low for viticulture. We have a lot of fog during flower period and when it comes in during this time, the vines aren't able to pollinate and set fruit. That's my biggest challenge and that affects the cost of the farming so that's stressful. Aside from that, it's just the logistics of bottling, corks and capsules that can be a little stressful. Most of it is that yield. I have friends in Burgundy and they do not understand the risk that we have. They have risks that are completely different than what we have. Their risks are hail and rain during harvest but we don't have hail as much. Our biggest challenge is the weather during bloom time.
Were you affected by the wildfires?
No, that was 40 miles inland. The smoke was atrocious but 80% of Napa was picked before the fires and smoke and all of the pinot and chardonnay was picked so we were all buttoned up before, but it was inconvenient. I couldn't get into the winery because of the road closures. It was like a war zone for 3 weeks. We weren't affected but I know 50 people who lost their homes. The amount of impact on the wine industry was amazing. Everywhere I would go, into the bank, I would hear, "Oh yeah, three people here lost their homes." It was crazy. It wasn't wineries and vineyards that were affected necessarily, it was all these homes and businesses. The warehouse in Santa Rosa that I store all my library, my historic wines, was one block from Coffey Park that was completely burnt down.
What do you like to drink when youre not drinking your own wines?
Beer. I'm really geeky about European pilsners, but there are some really good breweries in Sonoma County. Wine-wise I love most Riesling, Sancerre, Chablis, Champagne Blanc de Blanc, Rioja, most Burgundy, Rhône and, of course, Georgian, Hungarian and Bulgarian from Danubian plain.
Read more from Lisa Denning on Grape Collective and The Wine Chef.