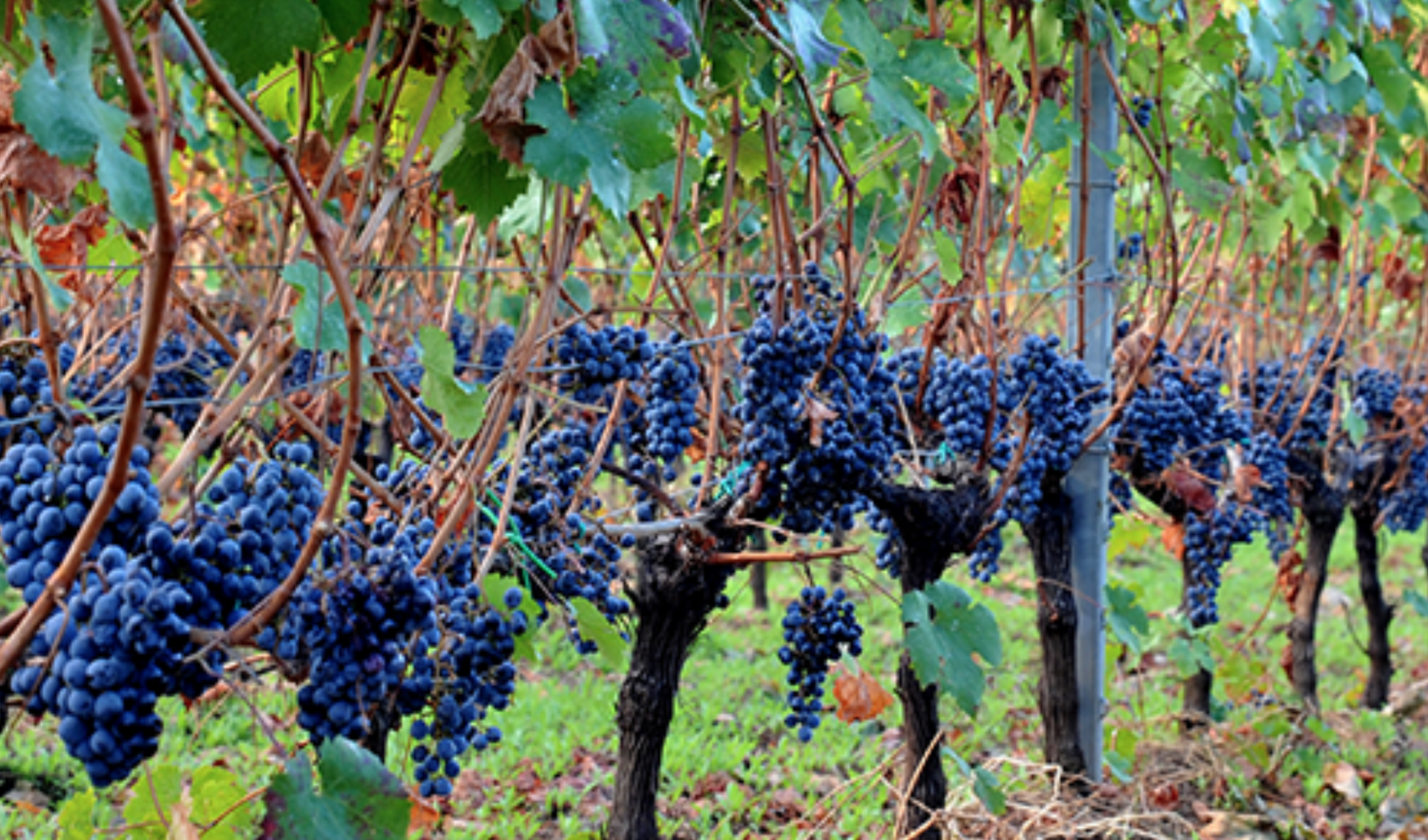 More than 2000 years ago, the Romans cultivated grapes in Calabria (the "toe" of the "boot" as some describe the Italian peninsula).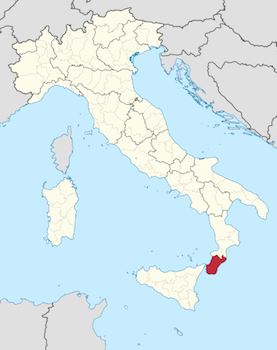 Calabrian wines were widely praised by Pliny the Elder and Roman nobles reserved them for their most important feasts. Calabria then was part of a larger, Southern Italian region known as Oenotria meaning "the land of wine." Over the millennia, however, Calabrian winemaking declined such that its wine production is currently one of the smallest of Italy.
Calabria has more than 170 different native grape varieties, about 80 of which are unique to the region, and 12 designations (Denominazione di Origine Controllata or DOC) but only 4% of its wine production meets the standards for DOC classification. In recent decades, some younger winemakers have been trying to turn the tide with wines made from several indigenous grapes such as Gaglioppo (often called Cirò), Greco Nero and Magliocco Canino.
Cantine Odoardi
For more than five centuries, the Odoardis, a family of ancient German origin, has owned land in the Cosenza and Catanzaro provinces near the Calabrian town, Nocera Terinese, directly across from the Aeolian Islands of Sicily. The 270-hectare farm is planted with both olive trees and grape vines. The winds from the river and sea bring needed humidity to this hot and dry but fertile region.
The vineyards are located in hills facing the Tyrrhenian Sea through which the Savuto River flows. The Odoardi Savuto DOC and Scavigna DOC vineyards comprise about 70 hectares with elevations ranging from sea level to 2000 feet above sea level.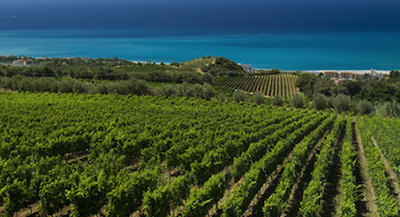 The Odoardi family plants native varietals including Gaglioppo, Aglianico, Magliocco Canino, Greco Nero, Marcigliana Nera, Nerello Cappuccio, Traminer Aromatico, Pinot Bianco, Riesling Italianico and Chardonnay. Odoardi prunes vines in an alberello pattern as they have since the third century BC. The vines are clipped to resemble small trees which allows the grapes to ripen more evenly. Although the land has been farmed for centuries, not until the 1990s did the Odoardis begin to make wine from the estate-grown grapes.
Odoardi makes nine wines (four reds, two roses, and three whites, five of which are imported to the US) with Stefano Chioccioli, the well-regarded consultant to Livio Felluga (Friulia-Venezia Giulia), Tenuta Fanti (Brunello di Montalcino) and Tenuta di Capezzana (Carmignano), among others. Total production is approximately 300,000 bottles.
2014 Savuto (Classico) DOC - a blend of 45% Gaglioppo (locally called 'Arvino'), 25% Aglianico, 20% Magliocco Canino, 5% each of Greco Nero and Nerello Cappuccio grown in decree gravel. Its name is related to "sanutum," which meant "healthy" or "sane." The wine is fermented in stainless steel and then aged in stainless steel for four months. It has a savory/umami nose, a deep, full body with fresh dark berry and currant flavors and earthy and smoky and spicy undertones, nice minerality and a long finish. It would be a good match for salumi, lamb, veal, grilled meat, medium-aged cheeses, caponata or other eggplant or tomato dishes as well as with swordfish, sardines or other rich fish or seafood dishes. 13.5% alcohol
GB Rosso - made from grapes grown in decree-gravel soils, clay-limestone and dissolved limestone. The blend is 10% to 30% of each of Gaglioppo, Magliocco Canino, Nerello Cappuccio and Greco Nero which is fermented in stainless steel vats and then, aged in barriques for 12 months and in bottle for six months. The wine is medium- to full-bodied with ripe blackberry and dark cherry flavors. 15% alcohol
Terra Damia - made from the same grapes as the GB Rosso and fermented in stainless steel but aged only for a few months, first, in stainless steel, then, in barrique and finally, for two months in the bottle. This medium-bodied red has blackberry, currants, anise, rosemary and chocolate noes with juicy acidity and chewy tannins. 14% alcohol
Scavigna Vigna Garrone DOC - a blend of 60% Aglianico, 20% Magliocco Canino, 10% Nerello Cappuccio, and 5% each of Cabernet Franc, Cabernet Sauvignon and Merlot grown in clay limestone soil. The wine is fermented in stainless steel tanks and then aged in barriques for eight months and in bottles for six months. The wine is fleshy and vibrant with ripe black cherry, berry and violet notes and earthy undertones. Pair it with hearty dishes like stews, sausages, grilled meat or vegetables or eggplant parmigiana. 13.5% alcohol
Terre Damia Rosato - a blend of 60% Aglianico, 20% of each of Magliocco Canino and Marcigliana Nera grown in decree gravel soil. The wine is fermented in stainless steel tanks and aged in stainless steel vats for four months. (not imported to the US)
Scavigna Rosato DOC - a blend of 60% Aglianico, 20% of each of Magliocco Canino and Marcigliana Nera grown in clay limestone soil. The wine is fermented in stainless steel tanks and aged in stainless steel vats for three months. (not imported to the US)
GB Bianco - a blend of 70% Traminer Aromatico and 30% Pinot Bianco grown in clay limestone soil. The wine is fermented and aged in stainless steel vats and aged for three months in the bottle. (not imported to the US)
Terra Diama Bianco - a blend of 50% Traminer Aromatico, 30% Chardonnay, 10% each of Pinot Bianco and Riesling Italico grown in clay limestone soil. The wine is fermented and aged in stainless steel vats as well as for three months in the bottle. (not imported to the US)
Scavigna Bianca DOC - a blend of 50% Traminer Aromatico, 30% Chardonnay, 10% each of Pinot Bianco and Riesling Italico grown in clay limestone soil. The wine is fermented and aged in stainless steel vats for three months. The wine tastes of white peaches with saline and herbal undertones. It would pair well with most fresh and smoked fish as well as mushroom dishes. ($16.99 at 67 Wines)