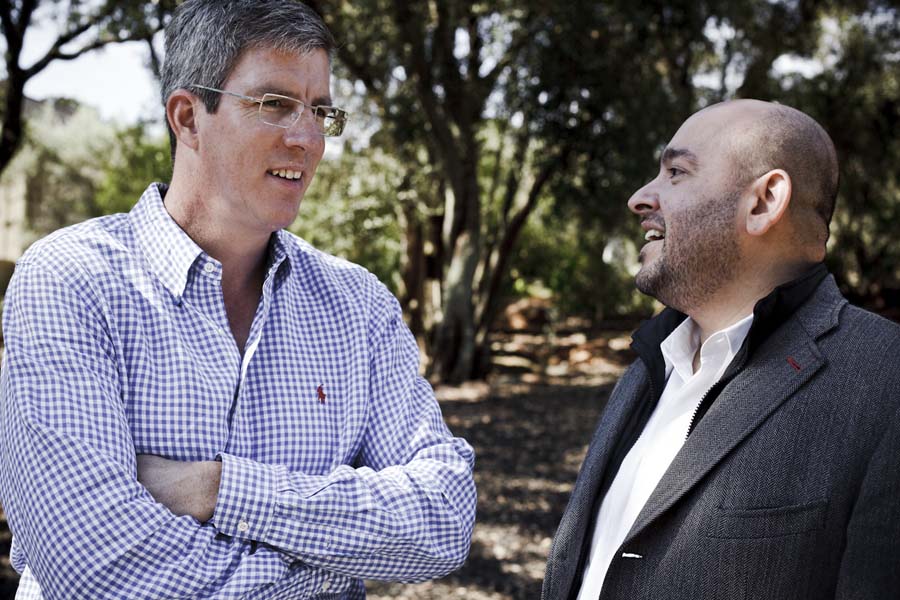 Charles Banks' Terroir Capital has sold its Sandhi wine brand. See press release below.
TERROIR LIFE WINE GROUP SELLS AWARD-WINNING SANDHI WINE BRAND

Wine investor Charles Banks continues impressive run of brand building
NEW YORK, NY, May 12, 2016 — Terroir Life Wine Group (www.terroirlife.com), a company that represents an exceptional portfolio of global wine brands and strives to bring gifted individuals within the industry together, announced today the sale of Sandhi Wines to Rajat Parr, Sashi Moorman and Texas Venture Capitalist Steve Webster.

With only five vintages released to date, Sandhi wines has quickly become an international success story and gained a loyal following amongst top sommeliers, restaurants, and retailers around the globe. The current 2015 vintage, which was just launched in the United States by Terroir Wine Group, will be the last release under the current partnership.

Sandhi Wines started out as a project by a trio of close friends – Investing Founder Charles Banks of Terroir Capital, Sommelier Rajat Parr, and Winemaker Sashi Moorman back in 2009, all of who had a passion for premium Chardonnay and California's up-and-coming Santa Rita Hills AVA.

"With the help of our investors, we were able to launch and build a brand that is truly special. The experience with Rajat and the unique talents of Sashi as a winemaker has been extremely gratifying," said Banks. "Terroir Life Wine Group is thrilled to have been part of creating Sandhi."

Sandhi Wines will now be under the same partnership as Moorman and Parr's two estate programs: Domaine de la Côte in the Santa Rita Hills, and Evening Land's Seven Springs Vineyard in Oregon's Eola-Amity Hills.

"We're pleased to have Sandhi under the same roof as our two estate projects and eager to continue our relationships with the growers here in the Santa Rita Hills. Charles was fundamental to Sandhi's inception and success, and we're extremely grateful for that relationship. Sashi and I, along with our new investing partners via Texas venture capitalist, Steve Webster are happy to take things to the next level," said Parr.

Banks' immense passion for wine and those involved in the process will continue to drive Terroir Life Wine Group to new opportunities, and the company will continue to support the success of the other brands in their current portfolio.