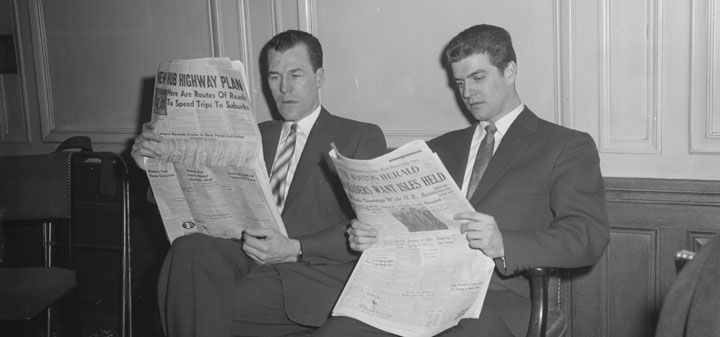 Fox News on the truth about rosé. "Much as Andy Warhol elevated the Campbell's soup can into fine art, Lichine's chateau elevated rosé, a simple, uncomplicated, everyday wine, to cult status."
WBIR takes a trip to Tennessee wine country. "U.S. Census data shows Union County has a 22 percent poverty rate, a full 7 percent higher than the national average in 2014. Riddle thinks making the rural areas of the eastern half of the state a wine destination will help rectify that statistic."
The Napa Valley Register on how Mondavi sisters make their mark on wine. "The four Mondavi sisters are also the granddaughters of Peter Mondavi Sr., who died earlier this year at 101 after quietly pioneering many innovations in the Napa wine industry."
Bloomberg spotlights a $18.8 M Tuscan villa with its own vineyard.
Bloomberg on why the Japanese love Chilean wine. "While Chilean wine has slipped in popularity the U.S. and U.K., its two biggest markets, the country's red wines are booming in the country that sits at No. 3, Japan—in 2014, exports to that country were up almost 18 percent."
The Drinks Business on 10 myths about Sherry.
W. Blake Gray says grower Champagne is overrated. " If a producer is limited to a small patch of land, he doesn't have any other grapes to blend with for more complexity. He probably doesn't have the financial wherewithal to withhold some wines every year as reserve wines to use in blending multiple vintages together."
Tom Wark on the three tier system of wine distribution. "While the requirement that producers and retailers be kept at arm's length by the mandated use of a middle tier wholesaler might have made sense in 1933 in the wake of prohibition and organized crime's deep reach into the alcohol distribution system, it makes zero sense 80 years later."
Punch explains "Slap the Bag," America's boxed wine drinking game. "Arranged in a circle, competitors toss a full wine bladder to one another; anyone who catches it proceeds with the drink-and-slap ritual."