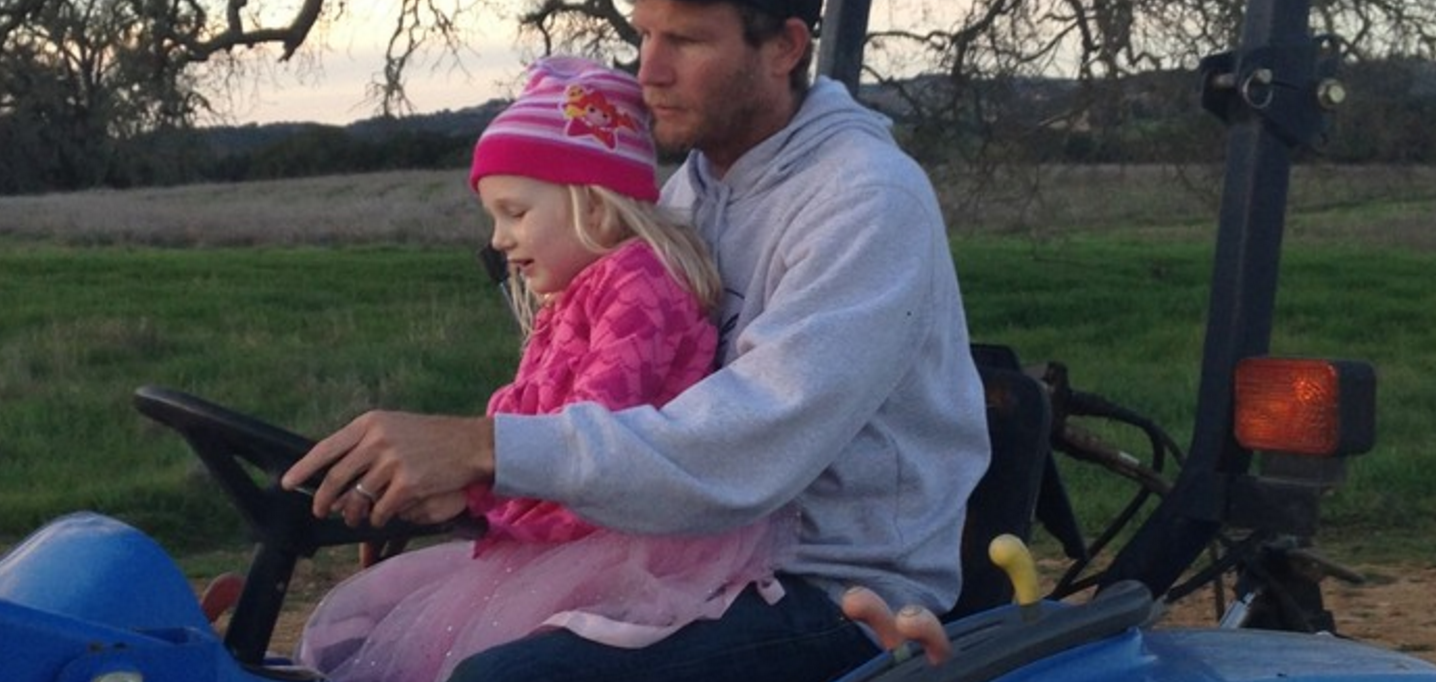 Mark Adams grew up on the ranch where he now farms and makes wine in West Paso Robles. His parents bought the ranch in the late 1970s. Adams cut his teeth as an assistant winemaker at the popular Saxum winery owner of a Robert Parker 100 point score and described by Food and Wine as "one of the finest wineries in California" working with vineyards that are "Grand Cru quality."
The climate of Paso Robles can be described as Mediterranean with long, hot, dry summers and brief, cool, sometimes rainy winters. It can often get hotter than 100 degrees Fahrenheit in summer. What is good for the grapes is that there is a huge swing between the daytime temperatures and the nighttime temperatures, often as much as 50 degees.
Paso Robles is both an old and a new wine region. Wine grapes were introduced to the Paso Robles soil in 1797 by the Spanish conquistadors and Franciscan missionaries. However, even as recently as the 1990s, there were only around 20 wineries in Paso Robles. Today there are over 200 wineries and 30,000 acres of grapes. Paso Robles is best known for Zinfandel as well as Rhône varieties. According to Jay McInerney writing in the WSJ, "Paso Robles seems to be staking its future on blends, of Rhône grapes as well as Cabernet and Zinfandel." Paso is home to some of California's top wineries including the aforementioned Saxum, Zinfandel specialist Turley, and Tablas Creek, which was founded by the Perrin family of the famous Château Beaucastel in Châteauneuf-du-Pape in 1989.
We talk to Mark Adams about the evolution of Paso Robles and about his new estate Ledge Vineyards.
Adams' young estate has already achieved signficant critical recognition. Critic Josh Raynolds writing on Antonio Galloni's Vinous writes: "Mark Adams has emerged as one of the region's best new producers." The Wine Advocate's Jeb Dunnuck called it "one of those tiny upstarts from Paso Robles making gorgeous wines." Jon Bonné writing in Decanter picked the Adams Ranch Syrah as one of the top 10 California Syrah in 2015.
Christopher Barnes: Mark, how did you get into winemaking?
Mark Adams: I grew up in a town that had a wine boom. I had friends in the area that grew up in wineries, and it was a natural progression of wanting to live where I grew up or something very similar to that, and had the fortunate circumstance to be able to come home and farm the ranch that I grew up on with my parents' blessing. Now my wife and I live on the property with our six-year-old daughter and live in the house I grew up in, and my folks are still on the property as well. The timing was right for all of it.
Your parents were growing grapes?
They weren't. They bought the property in the '70s and we had a grain crop here and there and we had some livestock, we did forage. No, it was mostly just so we could run around in the hills. At that time it was affordable to buy property in Paso Robles on a schoolteacher's budget, and my dad was a pharmacist. It was decidedly middle class, but back then it was a lot different than now.
How have things changed?
From a few dozen wineries to almost 400 now, over the course of a couple decades, just a real booming industry. I think the changes have been great. I have certainly no complaints. Being in the wine industry and seeing that kind of energy, that's what makes a very diverse number of wines, varietals that do well. Hot days and cool nights and wonderful soils.
In terms of the community, you've gone from a small number of wineries to now Beaucastel has a winery there.
Well, Tablas Creek has been there for a long time, and that's a really great example of a world-class winery and Paso Robles teaming up to share a wonderful ... you know, the scene's great in Paso Robles. There is healthy competition, but I think you'll find winemakers sharing with each other more than competing in aggressive or secretive ways. We get together regularly to talk about what we're doing in the vineyards and what's happening with water or different varietals, training systems.
For example, I'm putting in a meter-by-meter vineyard because a neighbor had a very successful little block that made fantastic Shiraz in a meter-by-meter spacing. There was a place on our site that was a little too small to do a whole vineyard block, but it was ideal, a third of an acre, 3,000 vines, as many vines as we put in the four-acre block that's just right next to it and it's the same varietal.
That's an exciting thing, for us to see what's going to happen with the same exact clone still own-rooted, in slightly different soil. It's heavier clay, and just the next block is sandier. It'll be really neat to see the difference in concentration and cluster size in a situation that otherwise would be exactly the same.
How many years does it take for those vines?
Three years for a half harvest, and probably the fourth year for the first real one. We'll see how the difference is with meter-by-meter as opposed to the other block, which started out as eight-by-three and now we're going into an eight-by-six spacing with that. A new block we're planting is eight-by-four, a couple different clones of Shiraz. We do have some rootstock, but most of the vineyard is own-rooted Shiraz and Grenache, with a little bit of Roussanne.
The climate in Paso Robles, it's hot, right? I mean, it's a pretty warm area.
Yeah. It gets hot. It gets into the hundreds, straight through August and sometimes September. Then there are 30-degree shifts sometimes to cool things down at night. There's great coastal influence. The west side is more mountainous than the east side, and there is a bit more coastal influence where we are, say in the Willow Creek AVA. The Templeton Gap pushes through Highway 46, and through clearly the Templeton Gap AVA and on through to much of the whole region.
It comes over around where Tablas Creek is too, Adelaida and the other sites. There is coastal influence that hugs the whole region, shoots through the valley. Some regions get it, some AVAs. Now, some AVAs get more influence than others, but, yeah, great heat in the day and a nice cooling influence at night.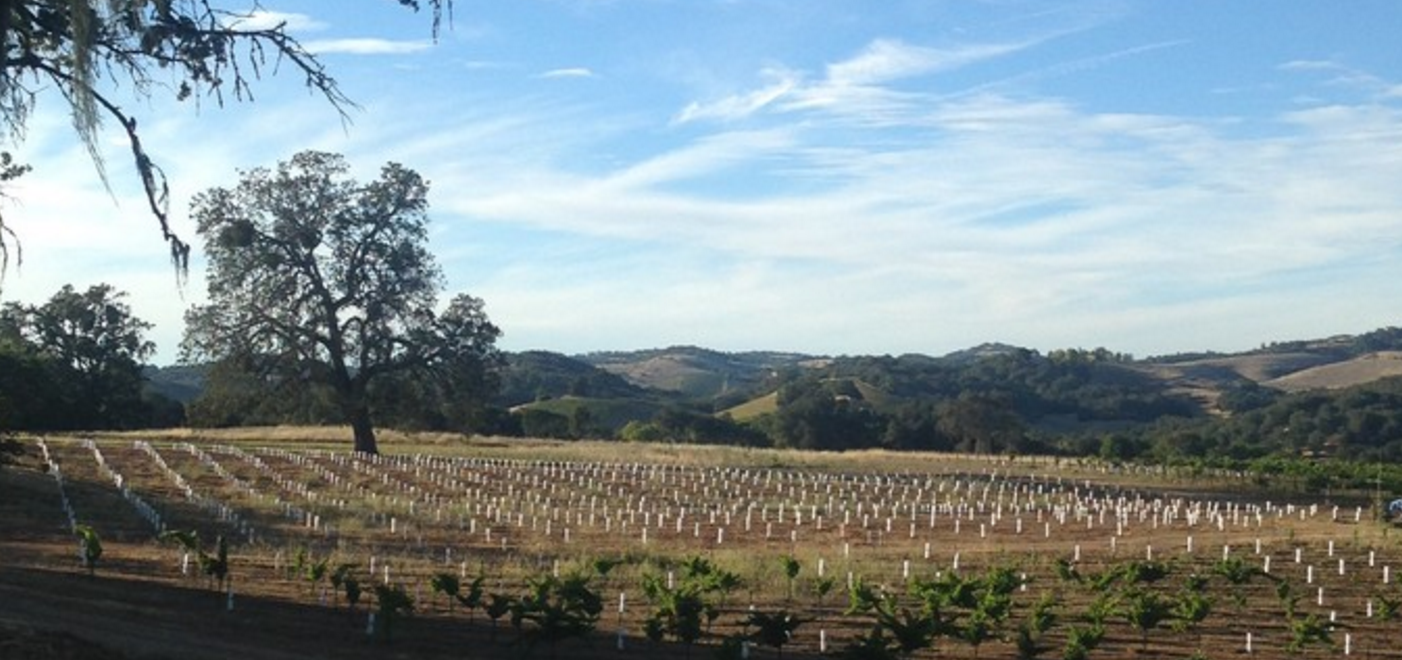 Does the heat become a challenge in certain years of grape growing?
Totally, yes.
What do you do? What do you do when it's like so damn hot, you figure your grapes are frying? What is there to do as a winemaker?
Yeah, there's a lot of things that you can do on the sorting table at the end of the whole process. There are shade cloths that can be put up in certain parts of the vineyard that will prevent burn, too much exposure, but it's just another one of those things that you have to deal with on a year-by-year basis. For the most part it's just going to be a sign of what that vintage was.
How much variation do you get from vintage to vintage with heat issues?
It can be quite a bit. We had a year in 2012 where there was a lot of heavy fog on our place ... I'll speak for our vineyard ... and I ended up dropping a decent amount of fruit that had mildew issues. The following year I actually had a much bigger crop and so mildew issues at all, so there's heat issues and moisture issues and obviously water issues, but grapes seem to love stress. Those differences can be wonderful things down the line in the bottle, when it's frustrating from the farming standpoint but really neat to side-by-side the struggles of the year, you know.
In terms of the grapes that work best in Paso, would you say ... I mean, Zinfandel is one that you hear a lot about, Rhône varietals. What grapes are you excited about?
I'm excited about Rhône varietals because it's really what I know best, and I'm by no means an expert. I learned how to farm by doing and make wine by doing. It was experience that is the whole Ledge story. I know Shiraz, Grenache, Mourvèdre, Counoise, the things that I've had experience with in the vineyard, either ours or those that we've worked with. This is the first Grenache Blanc we've done, so we're just experimenting with different varietals. As far as the Rhônes are concerned, I'm a big fan of those wines. I've always loved Paso Shirazes.
I come from arguably the finest Rhône varietal vineyard in Paso Robles, the James Berry Vineyard, and I grew up tasting these wines for decades and was thrilled to have the opportunity to try farming them on our place. It's more of what I've grown up with as opposed to what I think would do well. Obviously Zinfandel has a proven track record, but a great number of varietals do well. Cabs are making really great strides in Paso Robles, Italian varietals. There's I think room for everyone.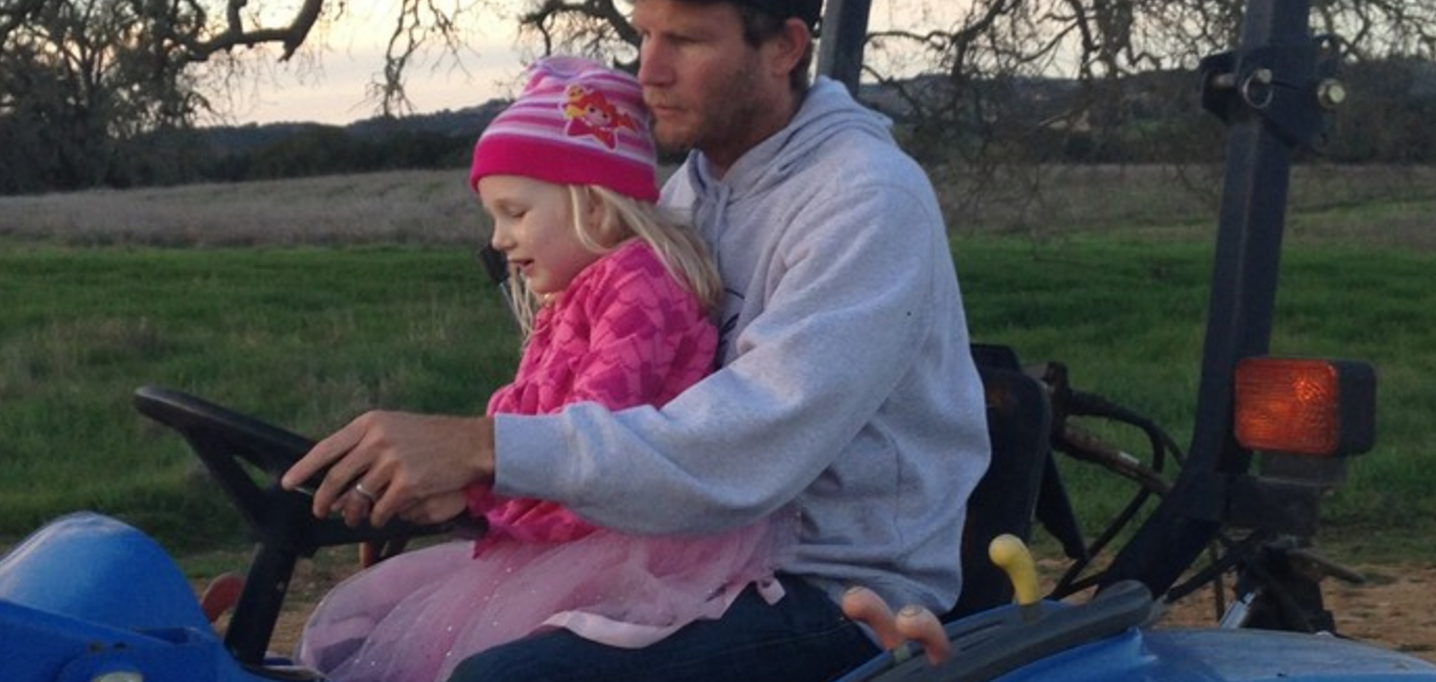 Is there one varietal that you feel is the up-and-comer that maybe people haven't quite discovered yet, that you're excited about?
Well, I'm excited about a block of Roussanne that we're putting in. Whether or not they're up-and-coming varietals, in my experience it's still Rhône. I'm not going to point out any one varietal that I can see as up and coming, but in our vineyard it's Roussanne and experimenting with spaces in my little world. We have 15 acres planted, so this is a really small vineyard right now, and of those, eight to 10 are producing. We have 15 more to go, so where I'm looking to go is maybe planting Cinsaut or Counoise. We'll see, but we're going really slowly. Part of the fun is that we're largely direct. We have distribution, but it's limited, five cases here, 10 cases here, certain cuvees. Yeah, slow and steady.
You started at Saxum?
Yes.
Saxum's a big success. How did it become that big success?
Honesty, hard work, a great family that worked really hard to plant and manage a vineyard that's of the finest quality possible. They know what they're doing. They're fully passionate about it. It isn't something that they do for fame and fortune, just they're naturals. James Berry Smith, who's Justin Smith's dad, and his mom, Terry, they planted the vineyard in the '80s. It was always just a really wonderful place to visit, and sometimes when we were kids we'd help out pruning and help out here and there.
There wasn't, as far as I know, pressure for Justin to get into it unless he wanted to down the line, and not only did he want to, but he is masterful at both the vineyard side and the winemaking side. It's a little bit awkward for me to be getting interviewed about our little project when I grew up with somebody who is so naturally skilled at it.
You decided to go on your own while you were still working at Saxum.
Well, I've been given the liberty to spread my wings a little bit. I'm still in the cellar at Saxum, whenever called to be there. Yeah, I get the time to go out and do these things, and it's just another reason why it's a wonderful place to work. I feel very, very fortunate to have been able to have the opportunity.
The other thing is that we grew up together, so we were friends before there was a working relationship. There's trust and hard work. I mean, in the early days it wasn't the world-famous winery, cult winery, that we know how. It was a very small operation. It was Justin and his wife and the vineyard, the family vineyard, and they just put their nose to the grindstone and made wonderful wines that got notoriety later, and then huge notoriety.
Have the wines changed over time?
Sure.
And Paso in general as well?
I think so. Yeah. Well, the Rhône movement in Paso Robles has exploded. I'm happy to report that Hospice du Rhone is back after a couple of years of hiatus, and it's an amazing, amazing thing. It's the largest celebration of Rhône wines in the world, and people come from all over and have seminars and educate about all aspects of winemaking. We have these tastings where we're able to share wines with people and taste others that you would never get a chance to experience anywhere else. For example, we are pouring out 2010 and 2011 Ledge wines from the estate, from the Adams Ranch, that we have like four bottles of, six bottles of, and we're pulling a couple of those out. I'm as excited as anyone else to see how they're doing.
We opened an '11 the other day to do a side-by-side tasting with the vineyard that it was cloned from, James Berry Vineyard, and that was a fun experience because a sandy soil site versus heavy clay, dramatically different wines, even though they're the same exact plant, there's parentage there. The elevation is the same. All of these things are almost identical, microclimate. We're a mile away, and yet the wines are dramatically different. That's what's exciting about grapes and soil.
How do Rhône varietals in Paso compare to Rhône varietals in the Rhône?
Clearly there are temperature differences. There are mistrals that go through. There are rainfall differences. I would say that there are vast differences and some similarities. We have a spicy wine where we use a lot of whole cluster, and it's not that Northern Rhône, a little lower in alcohol, but you still know. You still could pick up. An experienced taster could pick up that that's Paso Robles wine. French wines, Rhône wines, you know when you taste them, so differences. I mean, I could ask you the same question. It doesn't take a winemaker in Paso Robles to really get that feeling. New oak, perhaps more new oak. There's a different sense of gaminess, maybe.
That said, there are extremely hot regions in Southern France that are making ... you know, Chateauneuf-du-Pape wines are ... those Grenache wines can be giant, as big as the biggest Paso wine. I think that there are differences that are obvious from a taste standpoint, but why Paso Robles and the Rhône share the same high-quality wines with those varietals is because of their similarities, not necessarily their differences.
What's in the air is different. What's in the soil is going to be different from a specific standpoint, but generally there are great similarities that make those wines do very well. I think the same could probably be said for Italian varietals as well, but maybe it's the winemaking techniques, that there's more of an ancient approach to what's been going on there, where there are 13th-generation winemakers and here we're on third and fourth generation at the most. The traditions are different.
There's more probably experimentation going on in Paso Robles. The vines are younger. That probably has a lot to do with obvious taste differences. Dry-farm versus irrigation. Large-format versus smaller formats. Concrete is really on the rise where we are. A lot of people are experimenting with concrete for smaller concrete tanks.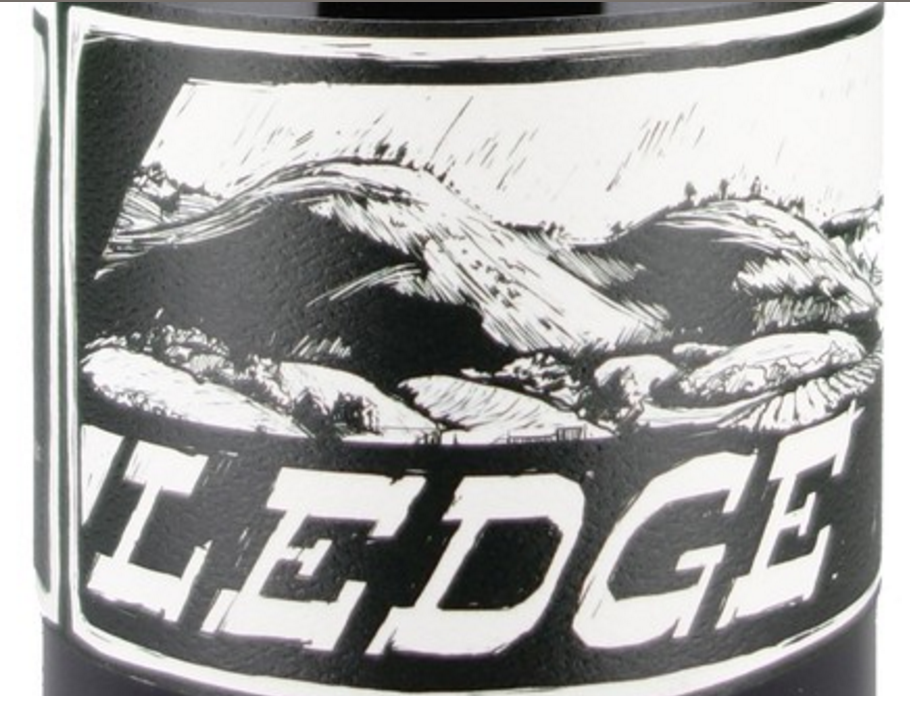 What was the thinking behind Ledge? What were you aspiring for when you came up with the concept of starting your own label?
To have a sustainable project on the family property, something that would be able to be passed down to either my daughter or my brother and sister's kids, to keep my parents on the property. Yeah, to have something that would last, that would be sustainable. Vineyards are known to be sustainable if conceived correctly. The idea was always to dry-farm our Grenaches ten-by-ten. We hope to dry-farm as much if not all of it in the future.
I know that doesn't seem extremely realistic given the current climate, but again, we're in sandy soils where in the driest years, we've been able to dig down and have moisture four feet down, so there's water there. I think that I need to be a little bit more patient once the vines are established to keep the water off, and we're getting better and better at that. We're trying to be extremely efficient with our water.
Do you have a philosophy of winemaking?
Hands off. Wine's made in the vineyard, not in the cellar. There are techniques that I've learned that I don't employ very often to guide the wine process. If something seems sluggish, maybe put it outside in the sun. All the ferments are wild for us, for Ledge, and I've been fortunate with that. Yeah, I just let it do its own thing. Neutral oak, native ferment.
The estate Shiraz is own-rooted. We've been fortunate to have a site that the roots can charge, and phylloxera doesn't seem to be a threat. The stuff that's in rockier parts of the vineyard, which is a little bit west and south of the original block, we put it on 1103P rootstock, so there is some root stock, but for the most part we're own-rooted. Yeah, hands off. Let it do its thing. This is an ancient craft, and we prefer to not get in the way.
How much wine are you making right now?
A thousand, fifteen hundred cases.
It's still very much in its infancy. What do you see it becoming eventually?
We have about 30 acres plantable total and we'd like to be mostly estate, but there are some great sites nearby that we love getting fruit from. For example, G2 Vineyard is nearby, just about a mile and a half away, where we service our Grenache Blanc and we have a block of Tannat. I'm inclined to plant Tannat because it's a later-harvesting grape and our early-harvesting, the Grenache and Shiraz, we sort of have that down.
Our Grenache is really adding nice fruit and complexity to the Shiraz. We did a 2015. We have an 80/20 blend with Shiraz and 20 percent Grenache, and we have a lot more Grenache plus the Roussanne that's coming online. We'll cull from it with the Shiraz. Yeah, ultimately we will get to 8,000 cases, in the neighborhood. I don't really have a whole lot of desire to grow much bigger than that.
There's been this debate in the California wine world about alcohol levels and balance. The piece in The New York Times, "The Grapes of Wrath," where there was the Parker, high-alcohol, big California wines versus the folks that are trying to create a more low-alcohol, balanced wine. Is that debate happening in Paso?
Sure. Yeah, our portfolio has a little bit of everything, due to the fact that we source from neighboring vineyards that tend to have more extraction naturally. We don't intentionally pick our Adams Ranch Shiraz to be at 14, 14.3 percent alcohol by choice. The vines are done. The fruit is ripe. Maybe because the vines are able to be as vigorous as they are and the energy is going both ways, more than say in a heavier site there's more energy going up into the vine, into the fruit, so that's not by choice.
Again, you're trying to make wine in the vineyards and not in the cellar. That's just by virtue of what this site does. Speaking for us, we love them all. We have a James Berry Vineyard that's in the 15 department, and they're terrific. We are blessed to get the fruit, and love wine in general. People say, "What kind of wine do you like," and I always go, "Yes."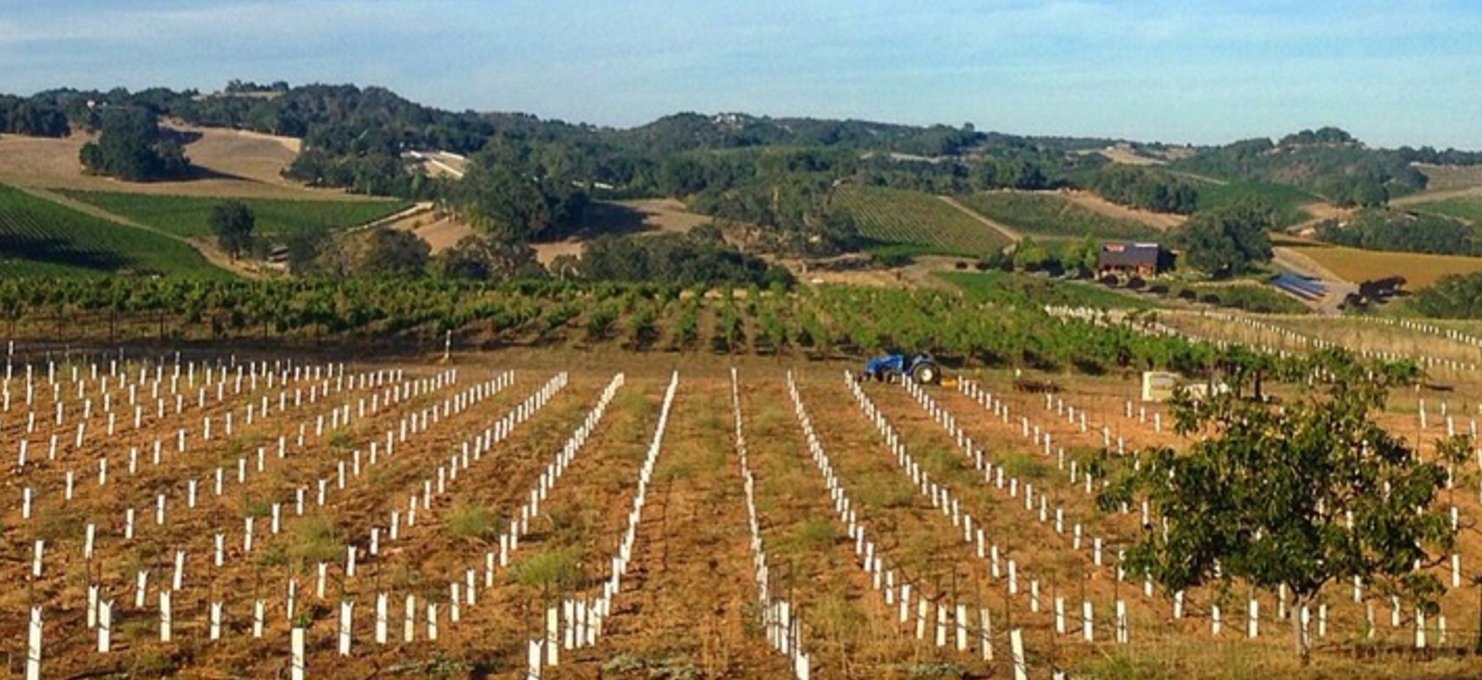 There are people who are more focused on the higher-alcohol wines, and then is there a group that ...
Well, maybe because their site is doing that, or their sites that they're working with are doing that. If their palate is one that wants to deliver those, then their sites will be sourced accordingly. When you think, if that was your style, you wouldn't settle in a coastal region if you wanted to create wines that were traditionally created in hot sites.
Are there people who are dialing back the alcohol now? Are you seeing that as well?
Maybe by virtue of sourcing from vineyards that naturally create that kind of fruit, but I'm not seeing a real concerted effort to do that in Paso Robles because the site is ... it is what it is, and the wines are terrific. Naturally they're going to be ripe at a certain point in the process, and the bricks are going to be a little bit higher, but certainly there are neighboring sites that are more coastal. There's fruit coming from all over. I mean the Cayucos area and the Edna Valley in San Luis Obispo County that naturally produce a little bit more elegant fruit. There's room for everything, and I'm not seeing a massive movement toward lower alcohol, no.
Certainly people are experimenting with it all, and there's a lot of experimentation going on in Paso, a lot of new wineries and again cooperation in the scene. Everybody, for the most part, I'd say, enjoys the camaraderie and the strength of the scene. There's a groundswell of support within the community and among winemakers, the tourism. It's a really awesome place to be right now. It's happening in Paso. You know, the food scene's great, it's beautiful, the beach is right there and there's a lot of new ideas that are working, because there's thought and care going into it.
----
As of publication Ledge Vineyards is available at Beacon Wines in New York City.