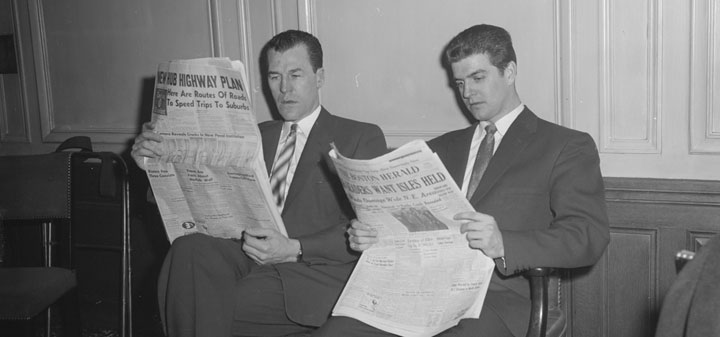 The New York Post says don't drink white wine. "In moderation, rosé can be a great drink for your health," Dr. Johanna Contreras, a cardiologist at Mount Sinai Hospital on the Upper East Side, tells The Post. "I recommend a glass a day for women and two glasses a day for men … It's better than white wine because it has more antioxidants like resveratrol."
Eater reports that Eataly has been fined by the Italian government over wine label fraud. "According to Italian site Il Fatto Quotidiano, Eataly has been fined $50,000 Euros by the country's Antitrust Authority after it produced and sold wines with the country's "Free Wine" label, which is meant to signify a wine which contains less than 50 mg/l of added sulfites."
Vice talks to a winemaker who makes fun of hipsters. "Barossa Valley-based winemaker is Rick Burge is the director of Burge Family Winemakers, and he insists that The Hipster is all in good fun. "Basically 'The Hipster' was a tongue-in-cheek dig at all things hip, and gently taking the mickey out of that special category of wine professionals—the sommelier," he told MUNCHIES."
The Daily Beast asks can wine before bed help you sleep? "While you can also get resveratrol in fruits, such as blueberries, lead author Min Du, PhD, professor in the Department of Animal Sciences at Washington State University, explains that the fermentation process of wine makes the antioxidant compounds easier to absorb, which can help accelerate the fat-burning process."
Bloomberg says the Ontario wine industry is maturing. "Once derided for sweet fizzy brands such as Baby Duck and Moody Blue, the region's wares are gaining international appeal, led by rising Asian demand for ice wine and red table wines."
Forbes goes inside Bill Koch's $15 million wine auction. "I have over 43,000 bottles. It would take me 150 years to drink them all. Since I'm turning 76, I don't have enough time for that."
Winesearcher looks at the 3 tier system. " Alternative solutions are generally worse than the traditional model and usually don't work out in the long term said David Bowler, owner of the New York-based David Bowler Wine."
Bloomberg talks to the screenwriter working on a movie of the Judgment of Paris. "Kamen has penned a screenplay based on the real-life "The Judgment of Paris," a now-legendary blind tasting that pitted California chardonnays and cabernets against some of France's classic white Burgundies and red Bordeaux."
Decanter on Whispering Angel and the new rosé. "Whispering Angel is a wine that is now referred to as 'Hampton's Water' – a moniker that started in 2014 when New York Post's Page Six gossip column ran a tongue-in-cheek piece at the end of August exposing that rosé was running 'dangerously low' in the Hamptons, 'because the summer hordes have been tirelessly swilling all season long'."