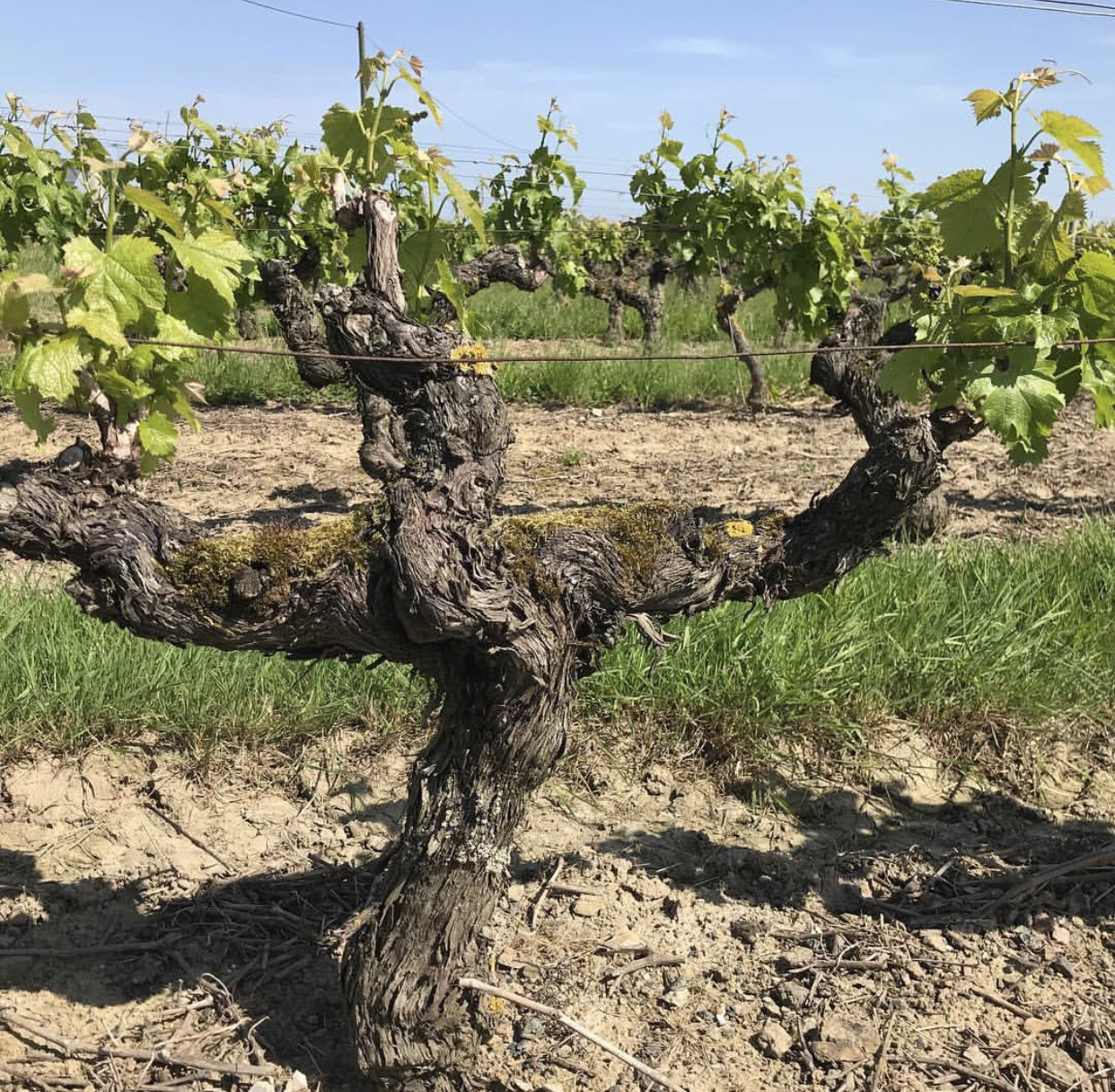 Volage sparkling wine is the creation of François-Xavier Chaillou, a longtime marketing executive for fine wines. Inspired by his love of pink Champagne, Chaillou decided to create a high-quality, affordable sparkling rosé outside of the famous region. He turned to one of France's most famous winemaking areas, the Loire Valley, in which there is an appellation strictly for traditional method sparkling wine called Crémant de Loire.
Dorothy Gaiter and John Brecher, in an earlier article on Grape Collective, describe Volage as "full-flavored, with some roasted nuts and plenty of minerals, especially on the finish. Red berries, but mostly Dottie thought of blood oranges." They also noted, "You can taste the care: Hand-picked and made the way Champagne is made ... aged on the lees – dead yeast cells and other leftovers that just kind of hang around during fermentation and aging – for three years. Lees can add texture, flavor and a little weight to wines. This is a substantial bubbly, good with food."
With only three grams per liter of sugar, this dry and drinkable wine can be enjoyed on its own or at the table with everything, from roasted or grilled fish, to meats, vegetables, and cheeses. And on a recent afternoon, we found out first-hand. Chaillou stopped by Grape Collective with a bottle of Volage and a flavorful sampling of Korean food: chicken wings glazed with a spicy sauce, scallion and seafood pancakes, and braised pork in a ginger sauce, an excellent pairing with the wine.
During the feast, Chaillou and Lisa Denning chatted about how Volage can compete with the best of Champagne.
Lisa Denning: Tell me a little bit about your background.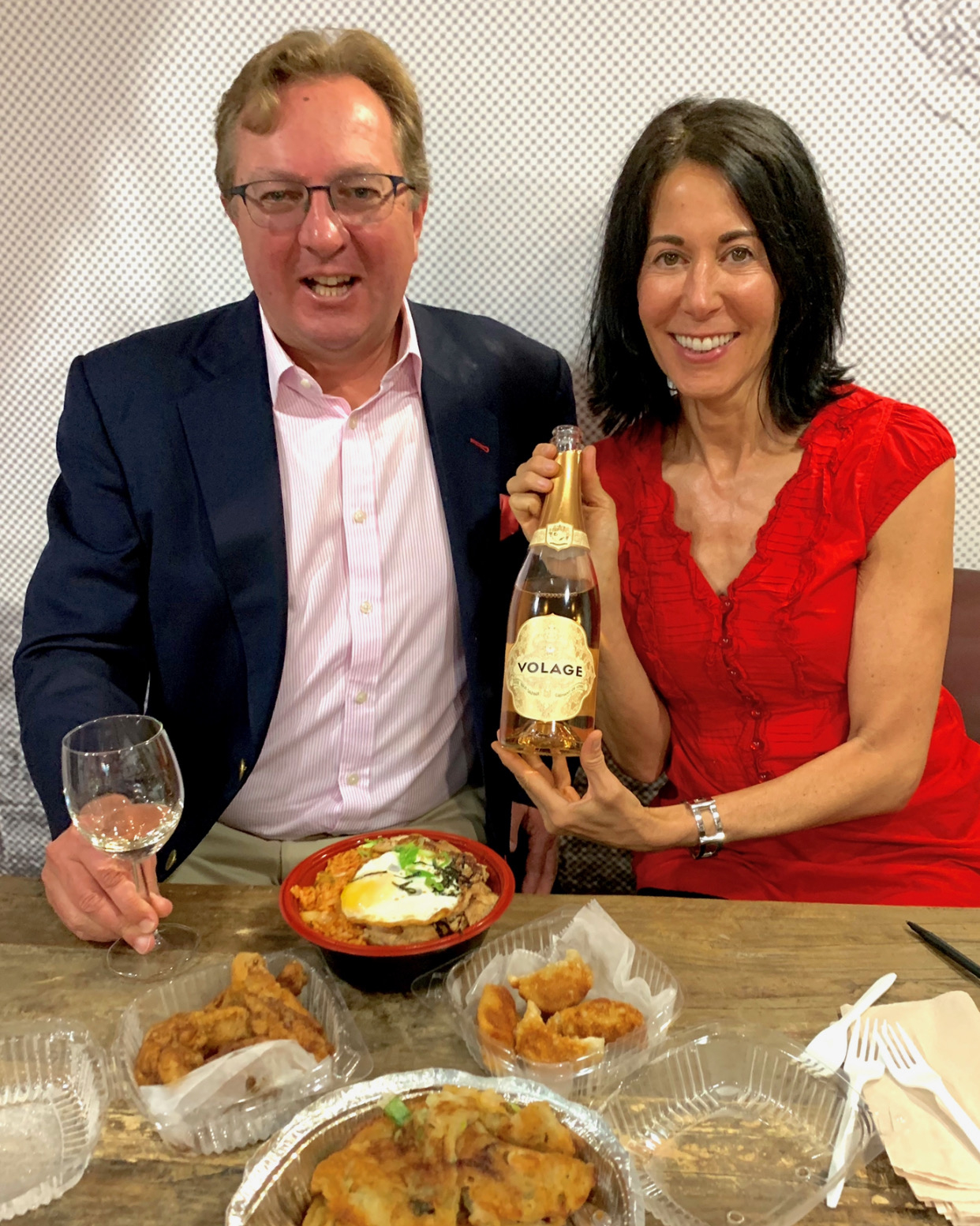 François-Xavier Chaillou: I am from Brittany, in the western part of France, closest to the winemaking region for Muscadet — the end of the Loire Valley — and this is also one of the reasons why I decided to make a Crémant de Loire.

There are several reasons behind it. It is close to the same latitude as Champagne, and the idea with Volage was to do something as similar as possible to Champagne in the level of quality. The grapes are different, of course, so the methodologies are a little bit different as well, but the idea was to make a sparkling rosé at the level of champagne, but at a more reasonable price.
(Photo at right: Chailloux and Grape Collective's Lisa Denning enjoying Volage with Korean food.)
I have been in the wine business since 1994, working for big corporations, big wineries like Paul Hobbs, Vintus, Mouton Rothschild, who have a bunch of different high end wines, I have always been in the high end wine business. And four years ago, I thought that something should be done for sparkling rosé, and I decided to launch my own project, and to make this wine.
So I am not like my father or my grandfather, I am not growing grapes like so many people. I am an executive in the wine business, so I started to figure out what I thought the market was needing at that time. Four years ago still rosé wines were already in full bloom, but sparkling rosé was not very common and was very difficult to find. It has always been about five percent of the production in Champagne. Prosecco rosé and Cava rosé, which are much lower in quality, are more of a gimmick than anything else because there has never been the tradition to do that.
The reality is that in all the different Crémant regions, Crémant de Bordeaux, Crémant de Bourgogne, Crémant du Jura, Crémant d'Alsace, Crémant de Limoux, and Crémant de Loire, the beauty of the Loire Valley is that it produces all types of wines: reds, whites, rosé, sparkling. For sparkling, if you want to be in the appellation, you have only two grapes to make it: Cabernet Franc and Grolleau.

Grolleau is a thinner grape and is not extremely interesting and I do not grow any in the vineyard. Cabernet Franc is much more interesting for a lot of reasons. The first one is that Cabernet Franc was born in the Loire Valley. We call it "Breton" over there, like from Brittany, and all the best Cab Franc wines started in the Loire Valley, and then they were sold all over the world. The other reason is that Cabernet Franc makes for great rosé wine, in my opinion much better than Pinot Noir.

It only takes six hours of skin contact to get this pale rosé color and plenty of extract that everybody loves. The thickness of the Cabernet Franc skins, compared to the thickness of the Pinot Noir skin, is twice. I am giving you a number which is not exact, but to give you a comparison. And that is why it is so interesting to use Cabernet Franc. The difficulty of Cabernet Franc is, as you know, when it is unripe, it gives a very bitter flavor.

Since I am making sparkling wine, I am not trying to overripen it as if it were a red wine, but by the same token, I do not want to underripen it either, because I do not want bitterness in my wine. So, it is a very fine balance to pick at the right time.
And what is the percentage of Cabernet Franc?
100%. I do not grow any Grolleau in the vineyards. It is 100% Cabernet Franc from old vines. I do not even use young vines.

And this is your first project with your new company?
Correct. The idea was really to be specialized in making a sparkling rosé. I wanted to remain specialized in doing something niche and very high quality. I needed to know exactly what I am doing, so all the marketing and PR behind it is based on the rosé. I do gift bags with a lot of pink color, and so on. My marketing is very pink.
What was the first vintage for Volage?
The 2015, and it came out last year. The wine was disgorged about nine months ago.
How much do you make of it?
It is 2,500 cases. For the first year, I saw that there was demand for it and for the second I was already planning for more demand, but I do not want to go into the business of buying grapes. I want to continue to grow from my vineyard, which is a leased vineyard. And we leased another vineyard starting in 2018 to ramp up production for 2021. The idea is always to be a grower of crémant, because everybody knows about Champagne, and nobody ever talks about growers of crémant, and this is what I am doing basically. It's single vineyard, a single estate and I am not buying any grapes from anyone.

What is the name of the estate?
Domaine du Landreau.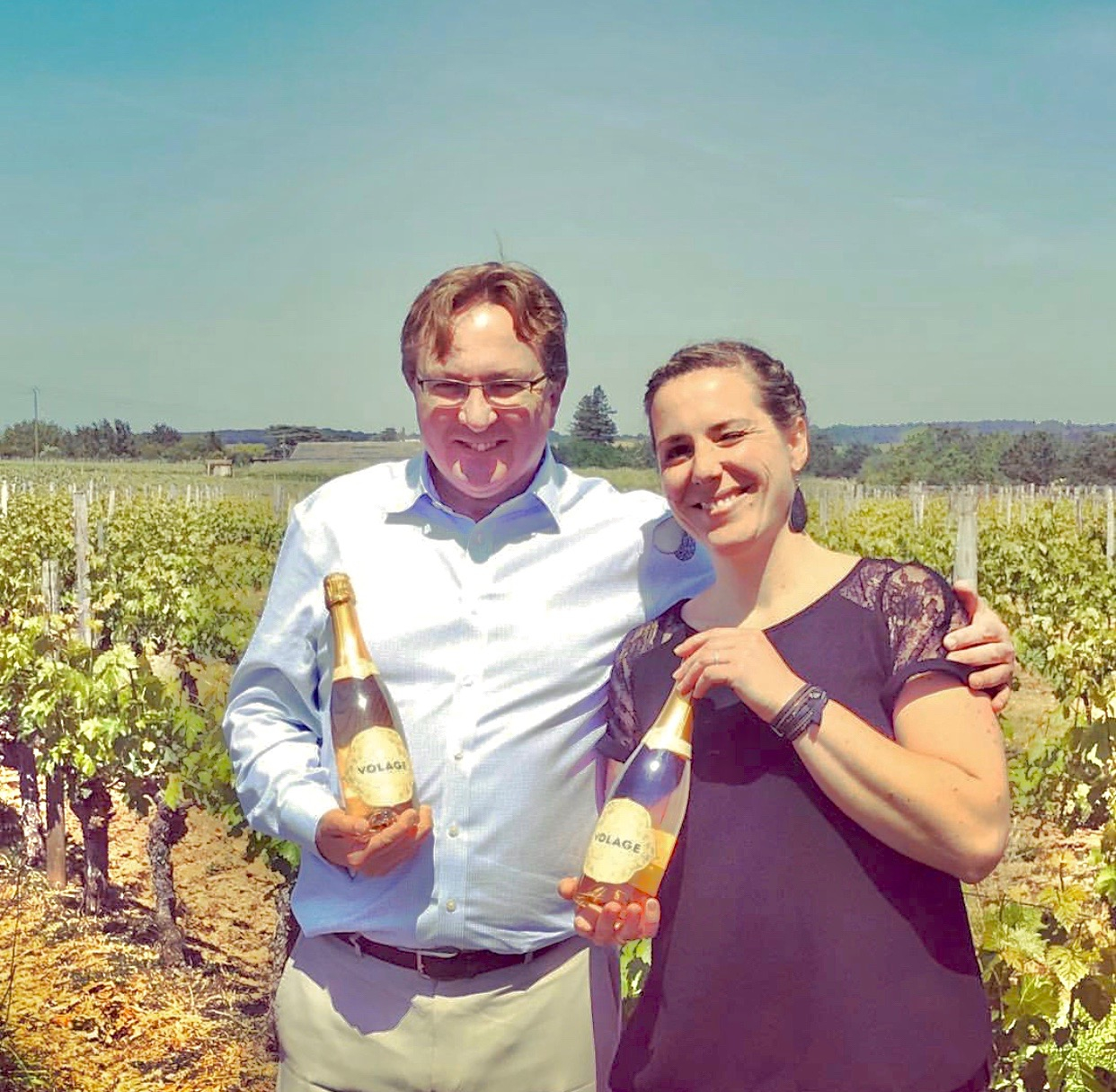 Do you use the same winemaker from Domaine du Landreau or did you hire a new one?
Elodie Battais is the winemaker for Domaine du Landreau so she covers all the daily technical aspects of Volage as well as all the other wines being sold by the domaine. But I am very involved in all the wine making decisions for Volage. I go back to France on a regular basis to take care of that. I had Patrick Léon from Mouton Rothschild fame working as a consulting oenologist on the project. He passed away so it is not going to continue, obviously, but at least he set up everything, and helped to define it at that level.
(Photo at right: Chaillou with winemaker Elodie Battais.)
Elodie makes the wine and takes care of the everyday things very well, and she is also attending to the vines as well. It is a small domaine, so she does a lot of things specifically for Volage. We wanted something a little bit more high end. I am not a winemaker by trade, I am an executive on the business side, the marketing and the sales, so even if I have good, working knowledge, I am not an oenologist by trade.
Can you tell me your philosopy of winemaking?
Let's start with Champagne, because it is a reference for me and it's a benchmark for high quality sparkling wine. Others, like the Brits, are doing a good job getting into that business as well. And the Italians have always been making high end bottles with Franciacorta. So, my idea was always to make a wine of the quality of Champagne.
Most French crémants use young grapes that do not go into their main wines to make the sparkling, so they do not use the best initial grapes in order to make the best wine possible. So, you see, you have to compete with Champagne which is using the best vineyards in order to make their top Champagnes, or even any Champagne, compared to Crémant de Loire where they typically use young cabernet franc grapes that aren't great yet.

The first idea was to use a vineyard that was used for some of the top cabernet francs, 25-30 year old vines. Some of the vines are really the top level of the area. Secondly, I didn't want to buy any grapes on the market, but use only what we grow, so then I am a grower of grapes for crémant, and I am specialized specifically in that wine and I do not make anything else.

The third thing that really makes a difference is that Crémant de Loire is required to have nine months on the lees and three months in the bottle before you can release it to the market. In Champagne, it is two years, I believe, but for vintage champagne, it is three years. I chose to age Volage for three years on the lees in order to get this complexity and this yeastiness, the brioche style that you find in Champagne.

So the Cabernet Franc nose is there, the yeastiness, and the age gives you some of the secondary flavors that you would not necessarily find in a crémant that is released very quickly with very bright fruitiness on the primary taste. With Volage, you get some crushed almonds, you get a different level of flavors that you do not necessarily find in any other crémant. And finally when you have this beautiful fruit, this beautiful aging, why hide all that behind a ton of sugar? I am very much against sugar in general, so the sugar content is only 3 grams per liter.

And so all of these techniques put together, it's very expensive, it would be much easier for me to buy grapes rather than to tend to the vineyard. Also, I have three different vintages back in the house, which are not ready to be released. So, it will take a little bit of time before I'll get back my money. But all of that is necessary, I believe, in order to make a wine of that quality.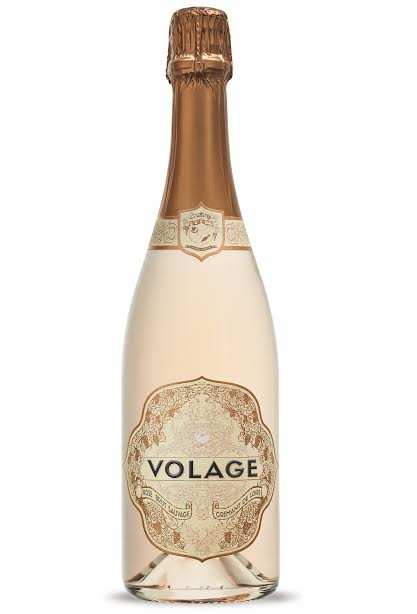 Where have you launched Volage?
It is only in the U.S. I have a very, very little distribution in Belgium and in France, and I am working with a distributor in Germany as well, but it is not going to be before next year. But I am living here in the U.S. and I cannot be all over the place.

I would love to sell wine in Hong Kong too, but it is an expensive plane to catch, and so on, so right now we are only on the east coast, from Massachusetts to Florida, mostly New York, Boston, Philadelphia, and Miami. We cannot be all over the place. As I always say, I need to walk before I run.

When I tasted Volage, I was impressed with the delicate mousse. How do you get those fine bubbles like you find in a great Champagne?
The advantage in the Loire Valley is that you use less pressure in the bottle. It is only three and a half pounds, or atmospheres, of pressure compared to six in Champagne. Also, the other advantage is that when you have long aging you have some degradation of oxygen in the bottle, and that helps to make finer bubbles, very easy to drink and very soft. Those big bubbles found in the kind of wine where they inject the CO2, instead of using a fermentation from the yeast, is too much for my taste. As you will see, Volage is very much a wine you can have food with.

Which segment of the population are your customers?
I am the marketing guy behind the brand so the label and I thought very, very carefully about who is going to be buying this wine. Originally I thought it would be geared to millennials because that is what everyone talks about, the younger people. And then I realized that wasn't who my buyer would be. My client would be a Gen X woman, a 35-55 year old, well educated, with a little bit of cash available. This is my client.

I do tastings in stores on a regular basis and I can tell you that immediately when women pass through the door, and I entice them by saying, "Would you like to taste some sparkling rosé?" I don't say Crémant de Loire until I talk to them later, and they say immediately, "Oh, yes, absolutely!"

If you are an old, grumpy guy who is coming into the store and I am like, "Sir! Would you like to taste some sparkling rosé?" Usually, the answer is, "No," or just a smirk or just a laugh, you know? "I don't drink this girly drink" kind of thing. Which is very interesting because in Europe, this is not a girly drink. This is what everybody wants to drink. Men, women, it does not matter. There are no gender differences as far as sparkling rosé goes.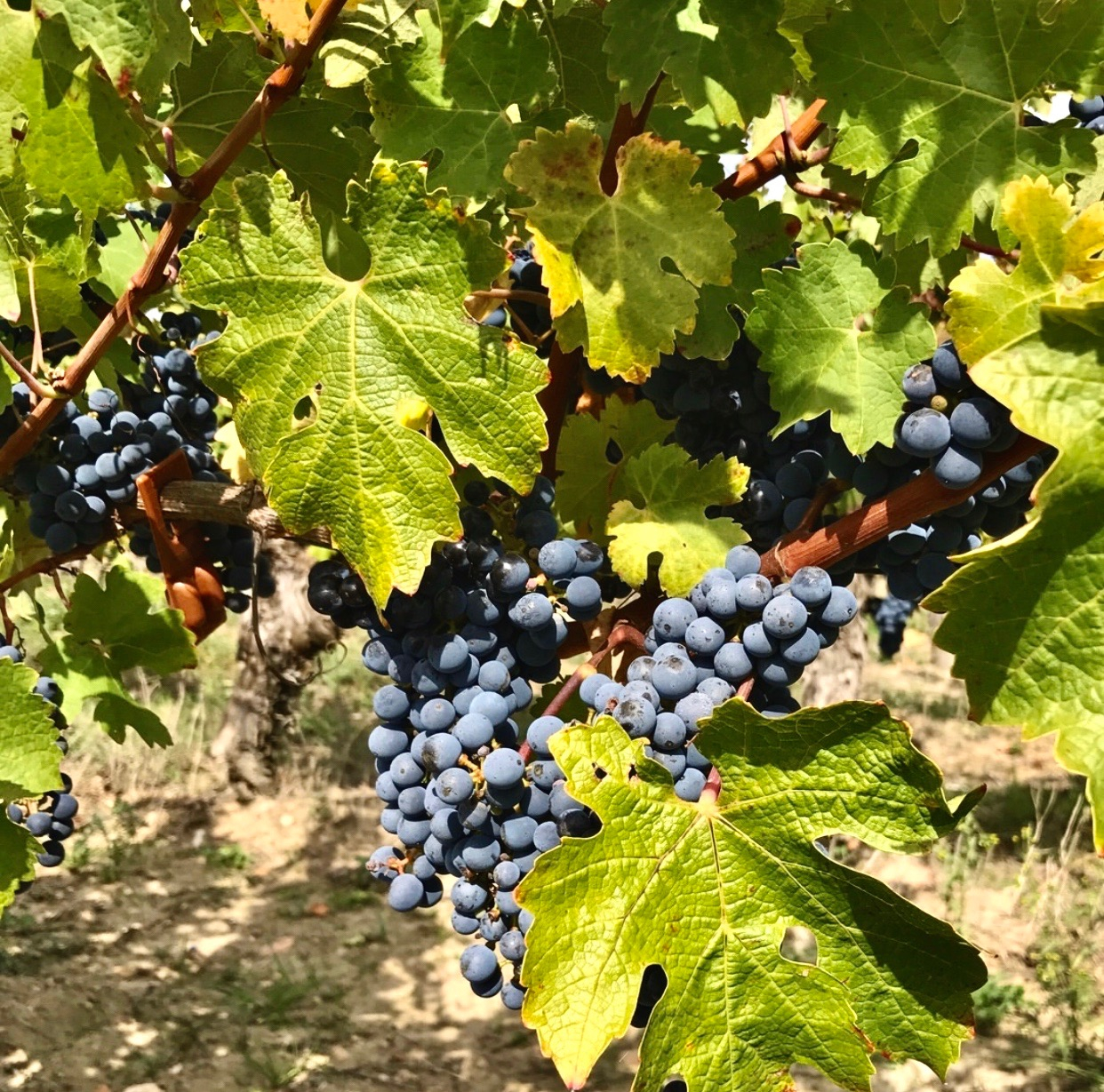 What kind of farming do you do? Are any organic or biodynamic measures used?
We are trying to go organic, but when I picked up the vineyard, it was not organic but we are entirely sustainable. I can give you a few examples. We are using European ladybugs in the vineyards, so we do not use any pesticides or anything of that nature. The vineyard is very healthy because of that. We do not import ladybugs from Asia because they eat everything including the local ladybugs. In order to control some of the pests, we use sexual confusion as well. We release pheromones on the trellising of the vines which confuses the insects into figuring out which is male and which is female, and they go to hide somewhere else, in another vineyard that does not do that.

We use some natural crops in the vineyard as well. We have our own weather station in the vineyard, because hail is a big issue in the Loire Valley so we try to be careful about that. We use very little of the passing of the tractors, we know not to compact the soil. So, we are working on all of those techniques, all of the good stuff, in order to make it better.
We use very little sulfites. I am not necessarily a proponent of making natural wine, and this is not my ambition. It's not like I don't believe in it, it's like I know some of the tastes of the natural wine, and it is not necessarily what I am looking for, but I believe some of the components of natural winemaking can be used in the vineyard, and in the winemaking techniques in order to make better wine.

The law requires me to use no more than 150 mg of sulfites and Demeter allows 60 mg for biodynamic wine, but I use only 32 mg of sulfites. The wine is very digestible, very easy to drink, you can drink a bottle of it. You are not going to have a headache because of the low sugar, it is going to be very drinkable because of the low sulfites, very enjoyable because of the small bubbles. So the drinkability of the wine is something we have been working on as well.

It is not only to please the sommeliers. It is not only to please a certain category of the population, but it is to make a good wine. Many people do not drink champagne because the amount of sugar in some of them is gives them a serious mal de tête, headache, as we say in French. The day after, you're like "ugh!" And I do not want that with my wine, I want it to be very drinkable, and to pair well with food, and to be very enjoyable.

What is the percentage on the alcohol?
It is 12%, so it is low in alcohol as well.

And since you started in 2015, how has each vintage been?
We did not make a lot of the '15 but we have enough of it and that is going to be okay. '16 and '17 are going to be a little bit difficult — we know they are not great vintages. We did not make a lot of wine, and then '18, we made plenty of wine, it was a beautiful year. That is when we started with the second vineyard as well, so we have a lot of wine available for the '18. So we will go through the '16 and the '17 and see how it goes, and after that we will move to the '18, and that is also the reason why I do not want to expand all over the country yet. I want to sell it little by little until I have enough inventory.

Can you tell us a little bit about the beautiful label of Volage?
I wanted the name of my label to be seen from the other side of the store since then I would have much more chances to sell it and that is why I wanted the lettering to be very bold, and to contrast very much with the rest of the label. The Art Nouveau style of the label includes a detailed, gilded motif of grapes and acanthus leaves with the motto "quotidie celebrare" in Latin, which means "celebrate daily." When you approach the bottle, you can start to see the details. You can see my two little ladies on it, the TTB, who approves the label, made me remove the nipples because they said it was not appropriate. They have very good eyes, because frankly it was so tiny you could hardly see it.