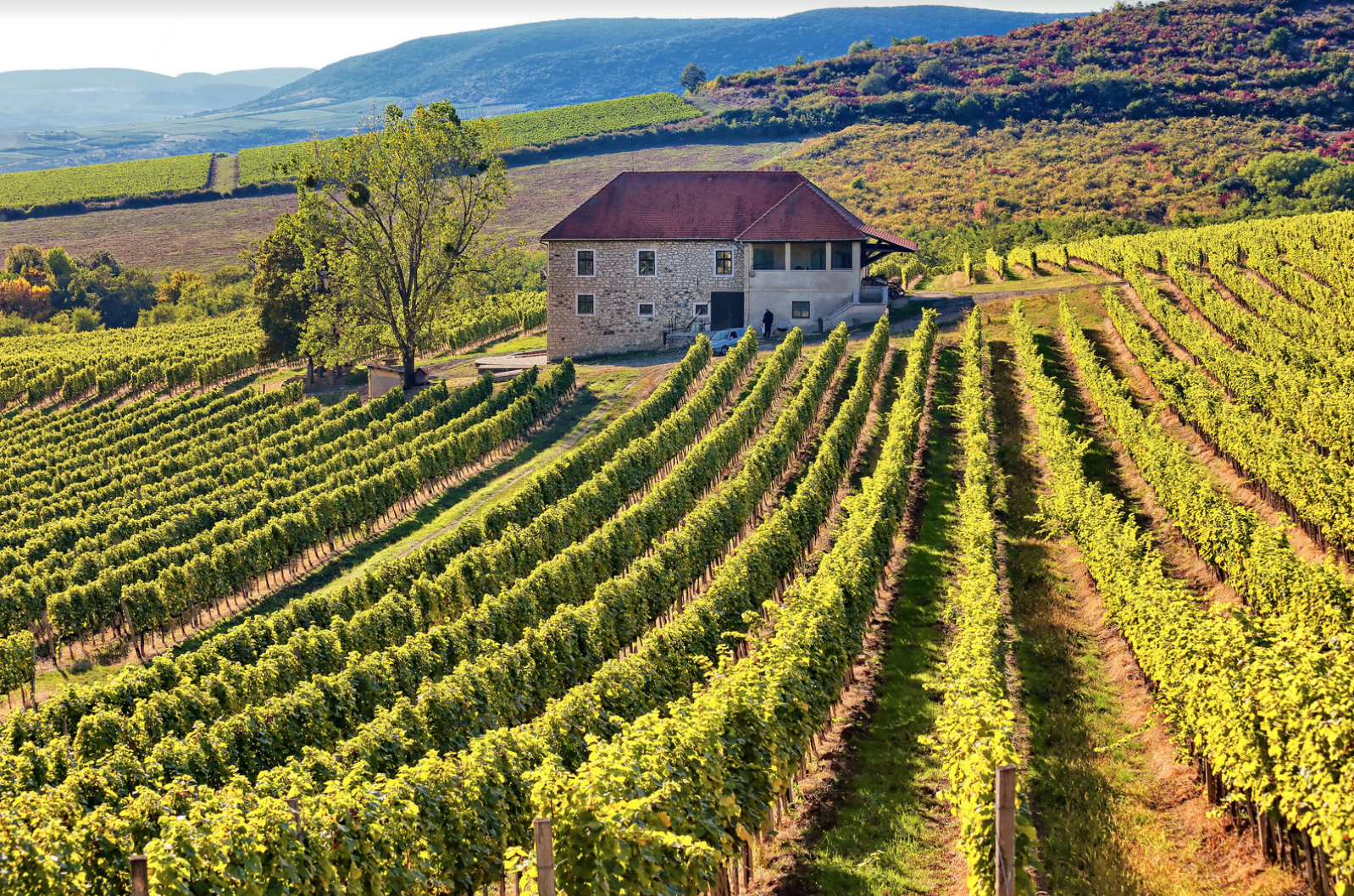 Winemaking in Hungary dates back to the 5th century AD and over time the country became known as one of Europe's top wine-producers. It is home to 22 different regions with hundreds of varietals, some indigenous and some introduced from other parts of Europe. In the late 1800s the phylloxera epidemic hit Hungary hard. Combined with multiple wars and the effects of communism, the quality of wine production in the region faltered. In recent years there has been renewed interest in Hungarian wines with numerous small producers replanting and making beautiful world-class wines putting the region back in the spotlight.
Grape Collective talks with Matt Horkey and Charine Tan, authors of Discover Hungarian Wine about wine travel and what makes Hungarian wine unique.
Christopher Barnes: How did you develop your passion for wine?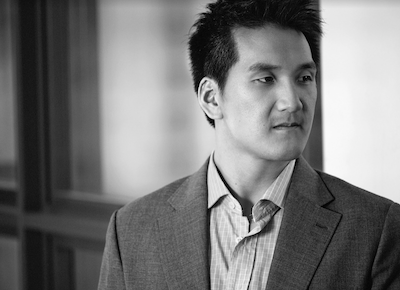 Matt Horkey: I was born in Korea but adopted by a farming family in Michigan, USA, with central European roots (hence the family name Horkey). Wine played zero part in my upbringing. In fact, my family doesn't drink.
During my university days, I went to the premiere of the film "Sideways" and was amazed by the intellectual side of wine. From that point, I decided that I wanted to get into wine. But It wasn't until graduate school that I had my aha wine moment.
During a backpacking trip through Europe, my friends and I ordered a liter of house-pour Sangiovese in Lucca, Tuscany. I was so amazed by how the wine smelled. I sniffed the carafe over and over. My friends thought I was crazy.
After that, I experimented with wine but didn't get into it seriously until I received my doctorate degree and moved to Singapore. There, I met Charine, who was already a serious wino. We tasted together every day and were at wine-pairing dinners and events every week.
Charine Tan: Contrary to Matthew's experience, wine was almost always a part of my life. But my epiphany moment happened only when I was 18 years old. I treated myself to French fine-dining (in Singapore) for my birthday and paid around USD$22 (that's a massive investment for a student!) for a glass of Côte de Beaune Village. I remember thinking, "This wine smells like perfume!" Back then, I was into fruity Italian Pinot Grigio, Mosel's Riesling Kabinett, buttery Californian Chardonnay, and anything-Bordeaux-is-cool-because-I-can-pronounce-Bordeaux, so you can imagine how much of a surprise it was for me to taste an elegant Burgundy.
What is Exotic Wine Travel?
Established in 2016, Exotic Wine Travel is a media platform and communication agency that promotes lesser-known wine regions. We utilize videos, articles, photos, and social media updates to engage our audience, connect wine lovers with each other, and offer a fun space for people to discuss and share about lesser-known wines. There are great wines being made and stories to be told in both renowned and lesser-known corners of the world. We've received a lot of attention for producing content on parts of the wine world that get little to no attention.
What are some of your greatest wine travel experiences?
Matt: We are on the road full-time, so every week brings something new and exciting.
This year alone, I had a wonderful experience judging at Mondial des Vins Extrêmes in Valle d'Aosta, Italy. It's a place that I've always wanted to go and it didn't disappoint. The mountain vistas coupled with the food and high-quality wines made me feel at home. I wanted to never leave. This year, I also spent two weeks in Portugal. During lunch one day, I was invited to a masterclass, which turned into a feast. I thought it was a little local tasting, but then I saw so many friends from all over the world walked in. I got put onto a spontaneous press trip through Bairrada and ended the evening eating a gigantic sunfish and opening a Jeroboam of Tawny Port from the 1830's from Niepoort.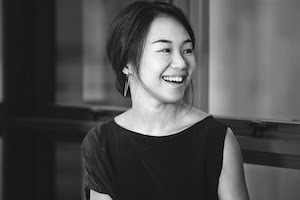 Charine: My most recent press trip was to the Melnik wine region in Bulgaria. It is home to Shiroka Melnik (Broad-leafed Melnik), one of the oldest autochthonous varieties of Bulgaria. It was my first wine trip to a Bulgarian wine region, so I was bright-eyed and amazed the whole time. I also had a chance to stay at Zornitza Family Estate, the first and only Relais & Châteaux property in Bulgaria. In the night, my travel companions and I stayed in a heated pool, filled with mineral water, to drink wine and observe the clear, starry sky. That was an educative experience deserving of being one of the 'greatest'.
That said, I think every time winemakers open up, trust us enough to share candidly about their stories, or pull out old vintages of wines that they themselves haven't tried in years to share with us, it's worthy to be called the "greatest wine travel experience". In the end, there's nothing greater than to feel trusted, to make someone feel safe enough to share, and to create special moments together. I believe these moments of trust, vulnerability, and connection are the fundamentals that keep Matt and I going on for so long in the wine business and on the road.
Are there certain places you are compelled to return to?
All the places that we've written books about!
Croatia has a huge chunk of our hearts. That's why we wrote the book "Cracking Croatian Wine" and spend several months there every year. Budapest is arguably our favorite European city, and that's why we're working on our forthcoming book, entitled "Discover Hungarian Wine". Our first wine book was about Georgia, Armenia, and Turkey – we've been meaning to go back to that area as well. We wrote "Sipping Santa Barbara" because we felt that the Santa Barbara wine region was a 'quiet, shy, and talented cousin' of Napa Valley. To us, Santa Barbara has the highest level of diversity and value for money for its wines in California. Among the established wine countries, Italy is a place we're always excited to visit and we usually make at least five trips there every year.
Tell us about some of the more chaotic travel experiences?
We carry everything that we own with us since we are constantly on the road. Clothes that take us through summer to winter, our books, research materials, notebooks filled with tasting notes, gadgets for video and photo shoots, wine accessories, daily necessities, and the list goes on. For the whole of April, May, and June this year, we had back-to-back work trips for the most part, which made packing stressful and we were sleeping four to seven hours each night for three months. We were physically and mentally exhausted by July. We were also fatter and pimpled. Last year, we did a two-week trip through the wine regions of Slovakia. After that trip, we ended up with about 50 bottles of wine that we had to sample in Romania, in the span of less than a week, before moving on to another trip to Budapest.
Do you have a desert island wine?
Matt: Maybe coconut water to stay hydrated? In all seriousness, the wine I want to drink all day, every day is Tuscan Sangiovese, either as a great Chianti Classicos or in blends.
Charine: Petite Arvine! It's one of my favorite white wines of all time.
How did you decide to do your book on Hungarian wine?
A few years ago, we attended two masterclasses, back to back. The first was on 2010 Bordeaux (3rd-5th growths) and the second was on Villányi Franc (Cabernet Franc from the Hungarian wine region of Villány). We were immediately impressed by how the Villányi Franc wines performed in comparison to the 2010 Bordeaux wines. That tasting was a grain of mustard seed. It opened our eyes to not just the wines of Hungary but the fine, age-worthy wines of Hungary. It also planted a firm idea in us that we have to make a deep-dive into Hungarian wine.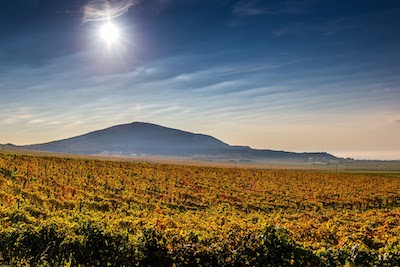 In the winter of 2017, we made our first wine trip to Hungary. The discovery snowballed into seven additional trips to various Hungarian wine regions and tasting nearly 1,5000 Hungarian wines.
(Photo courtesy hungarianwines.eu)
Right after we completed our first research trip to the country, Hungary was an obvious choice for our next book. Hungarian wine has a storied history, competitive edge in quality and price, and humongous diversity. The dynamic wine scene in the capital city Budapest and rich touristic offerings all around the country offer further competitive advantages. Hungarian wine offers cultural, economic and historical values. But to consider writing a wine guide to a country, we needed the local buy-in first. Thankfully, we did receive the support and approval from several local wine journalists and wine trade professionals. So the first green light was on.
As we released our articles about Hungarian wine after the trips, we started receiving overwhelming responses from people who shared with us their interest in Hungarian wine. Those responses came from the Hungarian diaspora, casual wine drinkers, and wine professionals--including sommeliers and writers, who shared candidly about their struggles when trying to order Hungarian wines at the restaurants.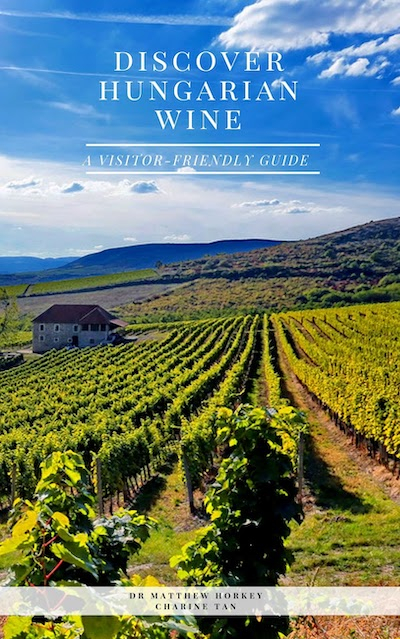 Everything appeared aligned by then. We have a problem to solve. We have the support to create a comprehensive book. We have direct contacts with people who want to learn more about Hungarian wine. We have a wine-loving community who are ready to try wines they are unfamiliar with (thank you to every follower of Exotic Wine Travel). Most importantly, we both are in love with Hungary and Hungarian wine.
Why should someone travel to Hungary to discover their wines? What is unique about Hungarian wine?
If you like the idea of visiting century-old, several-kilometre long cellars dug into volcanic rocks; tasting wines made from grapes found nowhere else in the world; drinking sweet wines that somehow appear electrifying refreshing on the palate; sharing the stories of Bull's Blood (also called "Bikavér", a red blend the Szekszárd and Eger wine regions) with your friends; having your wine knowledge challenged by the taste of Juhfark (pronounced as You-Fark); discovering wines that are perfect for pairing with spicy food; getting up-close and personal with artisanal producers; witnessing the beauty of a legendary and historic wine region that's also a UNESCO site, shopping for wines that you can keep in your cellars for decades; being able to drink good wine every day...
Come to Hungary. Buy our book. Drink Hungarian wine.