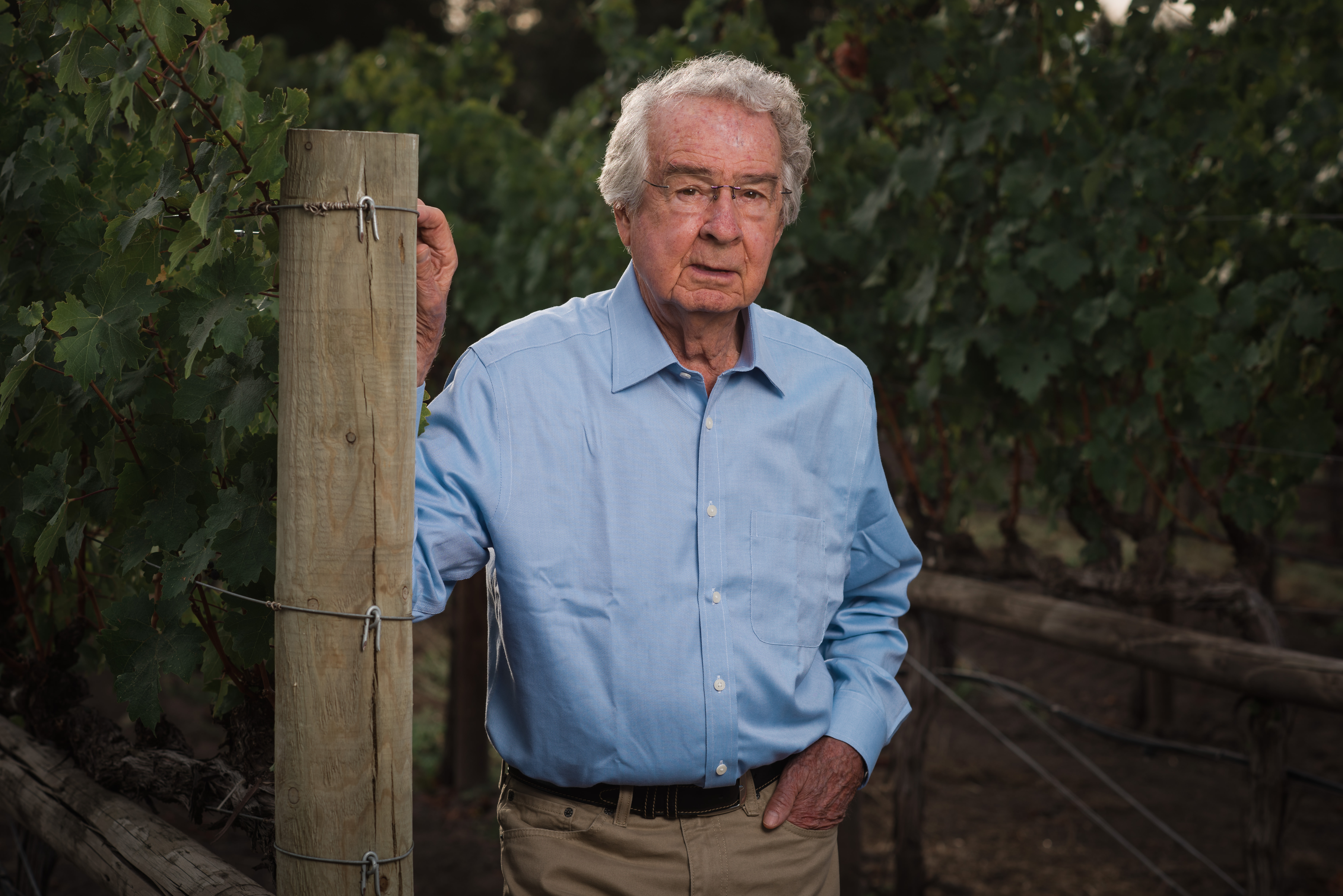 Warren Winiarski, whose 1973 Stag's Leap Wine Cellars Cabernet Sauvignon bested famous French reds in the 1976 Judgment of Paris, has become the first winemaker to receive the Smithsonian's James Smithson Bicentennial Medal. The honor, awarded at Stag's Leap, was given by the Smithsonian's National Museum of American History in recognition of Winiarki's contributions to American winemaking and the museum's American Food & Wine History Project.
Previous recipients include theoretical physicist Stephen Hawking, journalist Walter Cronkite and rights activist Dolores Huerta. Recipients have "made distinguished contributions to the advancement of areas of interest to the national museum," museum officials said, explaining that Winiarski spurred it to trace the evolution-- and elevation-- of wine and food in this country. The judges in Paris also decided that a 1973 Chateau Montelena Chardonnay that Mike Grgich made was superior to all of the white Burgundies tasted. The Paris blind tasting's outcome shook the wine world to its foundation, announcing that Americans in Napa were making wines equal to and better than the French. That outcome also shored up the courage of winemakers in other countries, something that has always made Winiarski, 91, proud.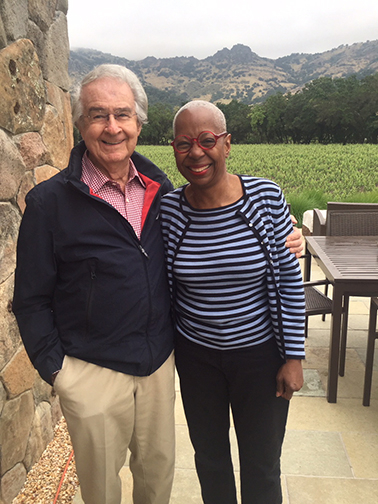 Over his 53-year career, Winiarski has mentored generations of winemakers, including Rolando Herrera of Mi Sueño Winery, one of a growing number of Mexican-born winemakers in America. (Here is Dottie's interview with Winiarski. )
Winiarski and his artist wife, Barbara, have thrown their support behind pioneering land-preservation measures including the 1968 Napa Valley Agricultural Land Preservation Act, a first in the U.S., which protects farmland from urban development until 2058. Stag's Leap's famous vineyard was the first agricultural land placed under conservation easement in Napa County to ensure its agricultural use in perpetuity.
A prolific philanthropist, he has supported the National Museum of American History for almost a quarter century and helped established its American Food and Wine History Project, even donating a bottle of his award-winning Cabernet. Winiarski sold the winery in 2007 and is the owner of Arcadia Vineyards in Napa.
Last year, The Winiarski Family Foundation gave $3.3 million to the University of California at Davis library to collect the papers of influential wine writers. He was inducted into the California Hall of Fame in 2017 for his outstanding contributions to "the spirit of California."
The Winiarkis have also been longtime supporters of the Statue of Libery-Ellis Island Foundation, the custodian of Ellis Island through which Warren's grandparents entered the U.S. in the 1890s. About a week ago, he and Dottie talked about the plaque there, at the entrance of the room where appeals were heard, erected to acknowledge the Winiarskis' support.
"It was in that room where families' lives were transformed," Dottie said, impressed. "That's how I saw it," he replied.
"About a quarter century ago, Warren sparked the inspiration for the museum's food history project and ever since has supported this path-breaking work," said Anthea M. Hartig, director of the museum. "We are deeply grateful that he has allowed the museum to share the captivating stories of American culinary and winemaking history in its full breadth, depth and diversity."
Dorothy J. Gaiter and John Brecher conceived and wrote The Wall Street Journal's wine column, "Tastings," from 1998 to 2010. Dorothy and John have been tasting and studying wine since 1973. Dottie has had a distinguished career in journalism as a reporter, editor, columnist and editorial writer at The Miami Herald and The New York Times as well as at The Journal. John was Page One Editor of The Journal, City Editor of The Miami Herald and a senior editor at Bloomberg News. They are well-known from their books and many television appearances, especially on Martha Stewart's show, and as the creators of the annual, international "Open That Bottle Night" celebration of wine and friendship. The first bottle they shared was André Cold Duck. They have two daughters.
Read more from Dorothy J. Gaiter and John Brecher on Grape Collective.