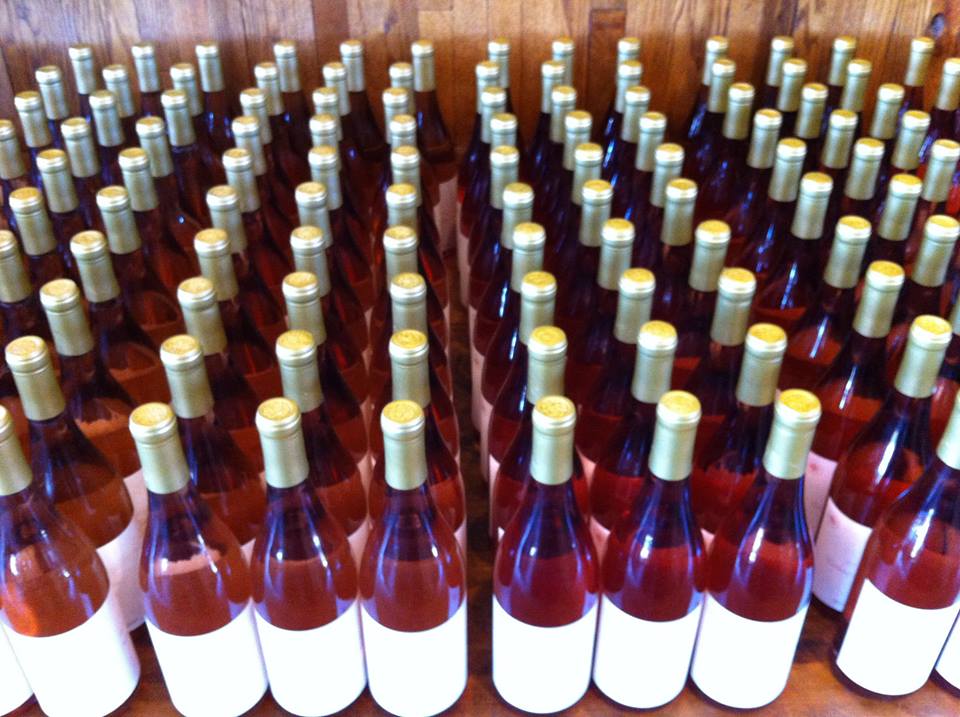 Editor's Note: The Tippler Ten is a guide to the ten best places to wine and dine in a specific city or region according to a tried and true local expert.
When Lenn Thompson of New York Cork Report talks about drinking local, he practics what he preaches. So who better to take us on a spin around Long Island? And since you're going to get hungry, Thompson also has some dining destinations in mind.
[SpeakEasy: Lenn Thompson, New York Cork Report]
"It's hard for me to narrow this down to 10 -- it's my home wine region after all and where I truly fell in love with wine. I hate "best" lists -- so I'm going to go with the can't-miss and my personal favorites." Thompson tells Contributing Editor Jameson Fink.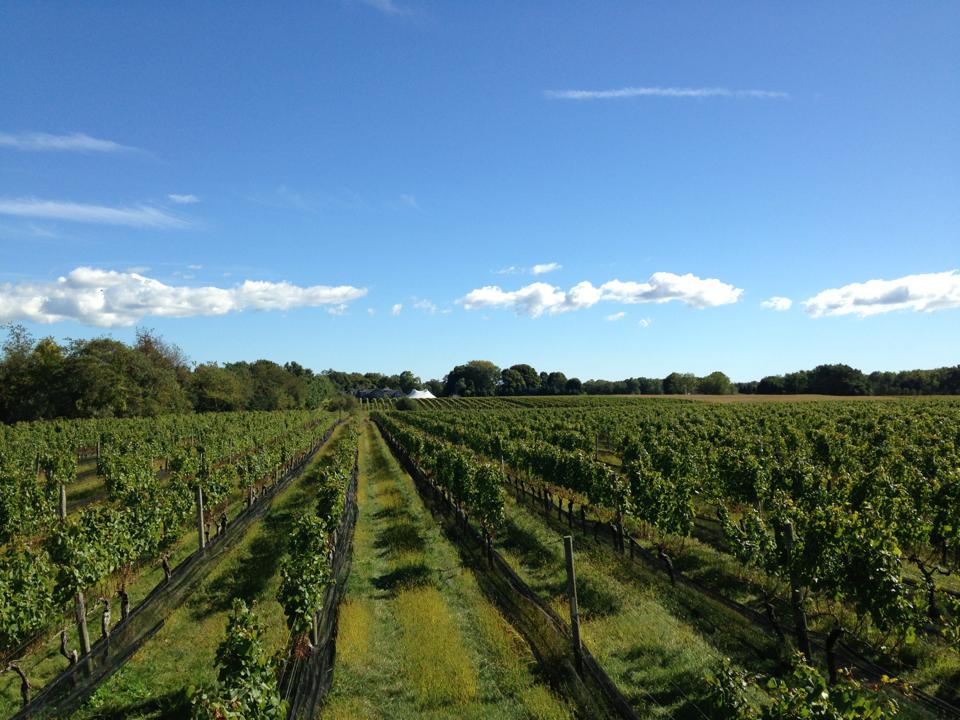 Photo by Paumanok Vineyards.
1. Paumanok Vineyards,1074 Main Road, Aquebogue, (631) 722-8800. Visit to get a taste of the sure-to-sell-out chenin blanc, which has a bit cult following on the east coast but don't miss the sauvignon blanc or the 2010 reds, which are singing right now.
2. North Fork Table & Inn, 57225 Main Rd, Southold. (631) 765-0177The fine dining destination on the North Fork. If you can only have one dinner in Long Island wine country, this is where you should eat it. The North Fork Lunch Truck, parked behind the parking lot, is a more casual option for lunch.
3. Shinn Estate Vineyards, 2000 Oregon Rd, Mattituck, (631) 804-0367. One of the region's leaders in sustainable vineyard practices also produces some of the best merlot, sauvignon blanc and cabernet franc in the appellation. Don't miss Haven -- a blend of sauvignon blanc and semillon that sees a bit of extended skin contact before fermentation.
4. Greenport Harbor Brewing, 234 Carpenter St, Greenport, (631) 477-6681. After a day tasting wine, I always want a beer or three, usually something hoppy. Black Duck Porter is a beauty, but I usually find myself reaching for Spring Turning (a rye saison) or Otherside IPA.
5. Long Island Spirits, 2182 Sound Ave, Calverton, (631) 630-9322 While probably best known for LIv (rhymes with alive) vodka, Pine Barrens Single Malt Whisky is the jewel of their lineup. Distilled from a hoppy barley wine brewed at nearby Blue Point Brewing Company, it's a unique and delicious sipper.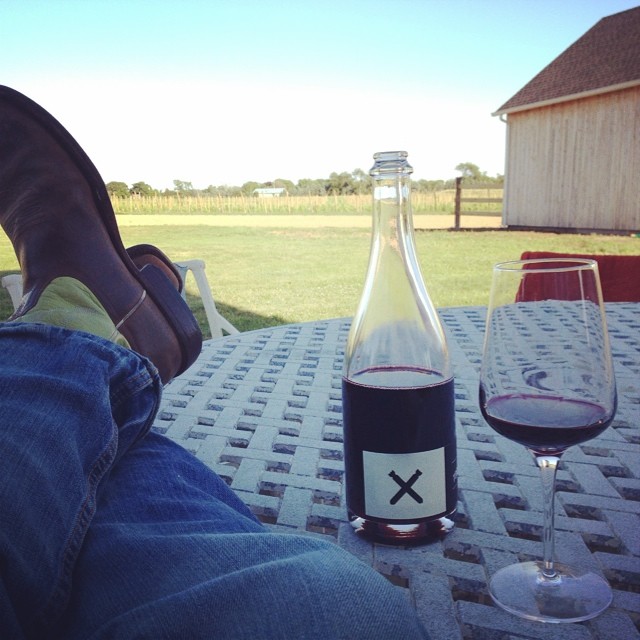 Photo by Southold Farm and Cellar.
6. Southold Farm + Cellar, 860 Old North Rd, Southold, (631) 353-0343 New to the scene (the vines were planted last spring) SF+C released its first wines (from purchased fruit) earlier this year. "Cast Your Fate to the Wind" is a beautiful, concentrated rendition of North Fork cabernet franc, while "Damn the Torpedoes" is a frothy, burger-ready red that I've taken to calling LIbrusco.
7. Love Lane Kitchen, 240 Love Ln, Mattituck, (631) 298-8989. Open for breakfast, lunch and dinner you're bound to run into a local winemaker or farmer at this this family-friendly spot that serves up fresh, casual fare with local beers and wines. Check the chalk board for the daily specials and if the lobster roll or lamb burger are there, order one of them. Or both.
8. Roanoke Vineyards, 3543 Sound Ave, Riverhead, (631) 727-4161. After lunch at LLK, walk across the street to Roanoke Vineyards' satellite tasting room (or hit up the primary tasting room a few miles west). "The Wild" -- an un-oaked chardonnay fermented with ambient yeasts -- is a great foil for local fish and shellfish, but this is primarily a red wine house. The merlot and the blends are terrific, but the cabernet francs are the jewels. They are must-taste wines.
9. Magic Fountain, 825 Main Rd, Mattituck, (631) 298-4908. The parking situation is a mess and you may need to wait in line for a few minutes, but with creamy ice cream in a variety of flavors, including creative options like kulfi, Mexican chocolate and goat cheese. It's worth the wait.
10. Channing Daughters Winery, 1927 Scutthole Road, Bridgehampton, (631) 537-7224. Worth the trip down to the South Fork, I'm not even sure where to start. Tocai and ribolla gialla? Yes and yes. Three orange wines? Yes. A series of single-vineyard, single-variety roses? Yes. Blaufrankisch, Lagrein and Refosco? Yes, yes and yes. Seasonally inspired vermouths? Yes. Try it all.
Enjoy all our "Tippler Ten" lists from around the country:
Follow Grape Collective 's board Best Places for Food and Wine Across America on Pinterest.