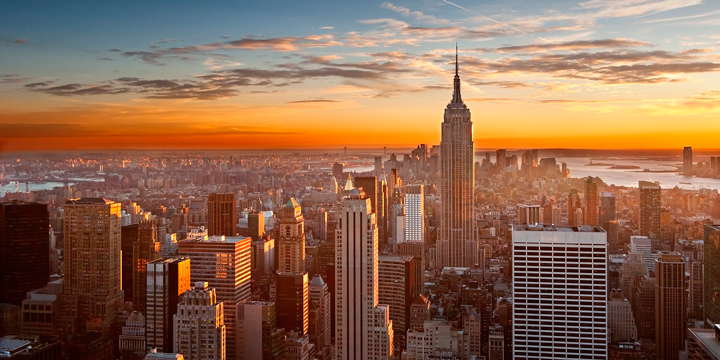 Editor's Note: The Tippler Ten is a guide to the ten best places to wine and dine in a specific city or region according to a tried and true expert local. As a special installment, culinary explorer and New York city enthusiast Monica DiNatale — food host and deals expert — put together a list of her favorite local haunts in the city she calls home. Be sure to check out her new book, 365 Guide New York City, for an even more detailed rundown of the Big Apple's restaurant scene!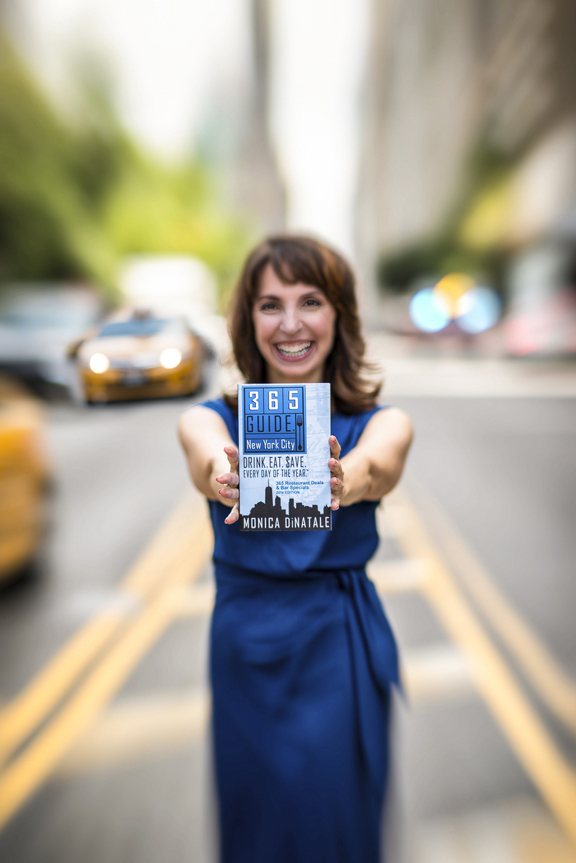 I eat out eight days a week. The food in New York City is so good and so plentiful that I just can't seem to stay home. Let's face it, NYC can be expensive unless you know where to find the deals. My passion for dining out and saving money led me to write 365 Guide New York City. It includes 365 restaurant deals and bar specials in The Big Apple plus the best seasonal specials, desserts and insider advice. I included dive bars and five star restaurants with savings previously known by only a few. I want everyone to be able to afford New York City! So the next time you visit, give these a try. My mood always changes so I've included a sampling of everything from sushi and Indian food to craft beer bars. These restaurants will keep your stomach and your wallet full.
The Tippler Ten: Monica DiNatale's New York City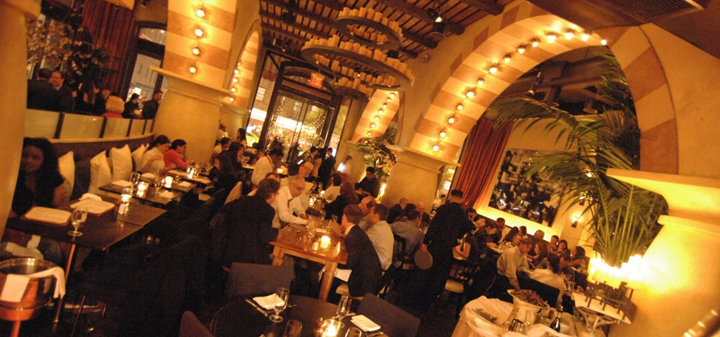 1. Barbounia 250 Park Avenue South, 212-995-0242 From 3pm-7pm daily you can sample amazing Mediterranean half price appetizers and $6 cocktails. Barbounia is sleek and sexy with an upscale menu to match so this is a real deal. Don't leave without an order of the iron skillet shrimp and the hummus.
2. Da Andrea 35 West 13th Street, 212-367-1979 This tiny Italian gem has a great menu including homemade pastas starting at $12.50. You'll likely see people waiting outside so make a reservation to save time. Da Andrea is a great place for a date because it's small and intimate.
3. Darbar 152 East 46th Street, 212-681-4500 Darbar serves up some of the best Indian food in the city. Every day from 5pm-8pm they have free appetizers at the bar like chicken kebabs and potato croquettes. Being located near Grand Central makes them a convenient stop for locals and visitors.
4. Flex Mussels 2 Locations, 212-717-7772 The mussels here are in a whole different category. They offer 20 different sauces that are steamed and sautéed to perfection. From 5:30pm-7pm daily at the bar and counter order the $25 special of two pots of mussels (3 different flavors), fries and one glass of beer or wine. I have converted several people who told me they don't like mussels by bringing them to Flex.
5. Hill Country Barbecue 30 West 26th Street, 212-255-4544 The "moist" brisket melts in your mouth and is easily the best I've ever had. All the meats are priced per pound so start small to find your favorites. Sides starting at $3.75 help keep costs down. Take advantage of $5 drinks at the bar from 4pm-7pm daily. They offer free live music from Tuesday to Saturday.
6. Mermaid Inn 3 Locations, 212-260-0100 Mermaid Inn has fresh delicious seafood and discounted appetizers from 5pm-7pm range from $3-$6. Oysters and clams are only $1. For oyster fans this place is a must. I like the fish tacos and the shrimp sliders. The Inn reminds me of a comfortable fishing village restaurant. It is family friendly.
7. Patsy's Pizza 4 Locations, 212-579-3000 In a city full of pizza Patsy's stole my heart with their sauce. It tastes like they just picked the tomatoes in the kitchen. This is a pie place, no slices.
8. Rattle N Hum 14 East 33rd Street, 212-481-1586 They offer 40 beers on tap and delicious burgers and Thai chili wings. If you visit Monday through Friday from 11am-7pm, you'll score $5 select drafts, wine and well drinks. They are a great choice to watch sporting events.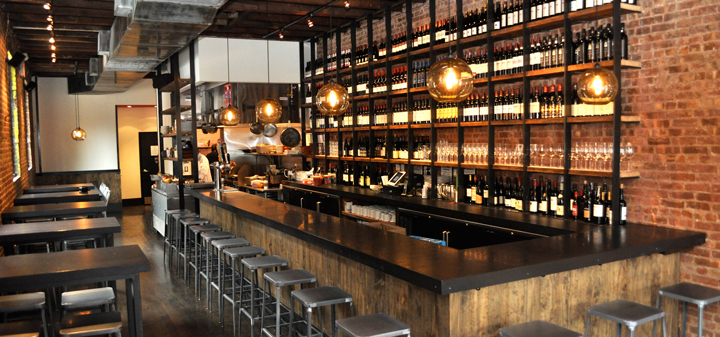 9. Terrior 3 Locations, 212-625-WINE From 5pm-7pm daily this upscale wine bar offers Sherry for $2.50 and a variety of wines under $7. The wine list is huge (400+) with mostly European and some California wines. The menu is tapas style.
10. Sushi Damo 330 West 58th Street, 212-707-8609 If money is no object, Damo is my favorite high end sushi restaurant. They do happy hour for drinks at the bar Monday-Friday from 5pm-7pm with $5-$7 wine and cocktails. The specialty rolls are glorious. Try the passion and neo rolls.