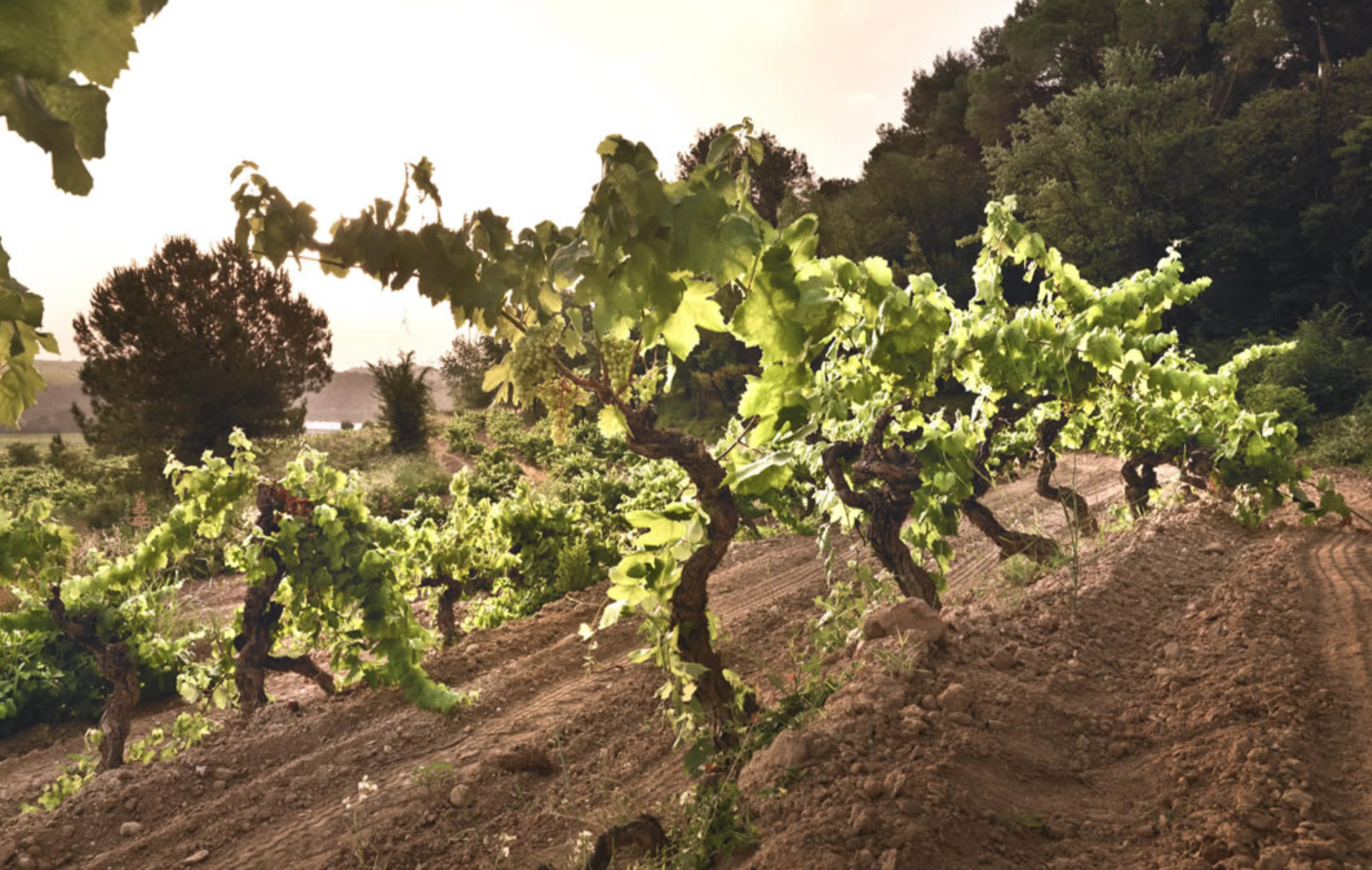 Josep "Pepe" Raventós descends from a long line (500+ years) of winemakers among whom was the first producer of Cava but Pepe no longer makes Cava. Here's why:
History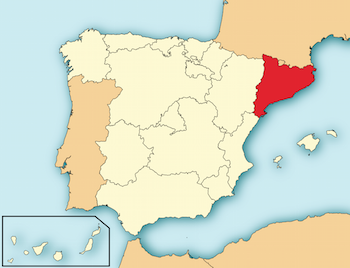 In 1497, while Columbus was still sailing the ocean blue, Raventós' ancestor planted vineyards in Sant Sadurní d'Anoia, an area located in Catalunya (Catalonia) which is in northeastern Spain just west of Barcelona.
In the early 16th century, Llorenc Codorníu, another winemaker, planted vineyards nearby the Raventós vineyards. Almost 200 years later in 1681, Marie Anna Codorníu married Miguel Raventós which united the two winemaking families.
Fast forward to the mid-19th century when throughout Europe, vineyards were devastated by the phylloxera virus. In 1872, at the family's Codorníu winery, Josep Raventós Fatjó (the great-great-great-grandfather of current manager/winemaker, Pepe Raventós) made the first Cava, a Spanish sparkling wine from Xarel.lo, an indigenous grape not affected by phylloxera, using the méthode champenoise. Subsequently, Codorníu blended the Xarel.lo with Macabeo and Parellada, two other indigenous varietals, in making Cava which added more fruit and elegance. This Cava became popular and over the next century, Codorníu greatly expanded its acreage and production.
More than 100 years later, in 1984, Josep-Maria Raventós i Blanc sold his share of the family business, Codorníu, which had grown large and commercial. He kept the best vineyards for his Raventós i Blanc estate where he and his son, Manuel, planned to create terroir-driven wines of higher quality than those being produced by the large cooperatives. His dream to do so ended shortly thereafter when he died of a heart attack while big game fishing off New Zealand.
Manuel fulfilled his father's dream by creating the new Raventós winery where he produced highly regarded Cava.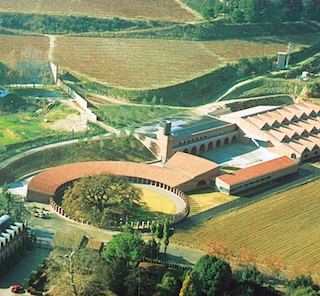 Meanwhile, Manuel's son, Pepe, worked in Europe and learned farming and winemaking techniques from celebrated winemakers including Didier Dagueneau in the Loire, Olivier Lamy in Saint Aubin, Phillippe Blanc in Alsace, and Harold Hexamer in Nahe.
Despite Manuel's successes with the Raventós i Blanc wines, when Pepe returned in 2001, the winery was struggling financially. Since then, the business has been reorganized and stabilized.
Pepe has employed the techniques he had learned such that all the vineyards now are farmed organically and biodynamically. These include using pheromones to limit insect populations rather than using chemical pesticides and ploughing or planting native grains as cover crops to enrich the soil. Raventós i Blanc was the first Catalan winery certified as wholly sustainable by the Spanish government. The estate attained its certified organic status in 2012.
Raventós had seen Cava become a volume-oriented, commercial product that lacked any distinction in terms of climate or terroir. (Approximately 20 million cases of Cava are produced annually and most of that by large Cava conglomerates). In 2012, Raventós shocked the winemaking world by leaving the Cava DO because he thought the Cava DO standards were not stringent enough. He proposed another DO, Conca del Riu Anoia, for wines made in the valley between the Anoia and Foix Rivers in eastern Penedès between the Mediterranean Sea and the Catalan mountains. Thus, the Raventós sparkling wines are "UnCavas"; they cannot be called "Cava" and instead, are labeled "Conca del Riu Anoia" although that is not yet an authorized designation.
Pepe currently splits his time between New York and Catalunya.
The Terroir and Grapes
Today Raventós owns about 300 acres of vineyards planted mostly to local varieties such as Macabeo (Viura), Xarel.lo and Parellada. The estate is divided into five areas: Plana, Llac, Clos del Serral and Barbera, which are primarily dedicated to sparkling wines and Serral, to still wines. The vineyards are divided into 44 individual parcels which are managed separately to express their distinctive terroir and climate, varietals, the year in which the vines were planted and the manner of training the vines.
Formerly under the sea, the soil is deep sedimentary limestone dating to the Miocene (late tertiary) period. The mix of clay, sand, sandy limestone and chalk in the soil differs by altitude.
The vineyards are biodynamically farmed and certified by the Integrated Production Council.
Raventós is committed to native varieties: Xarel.lo, Macabeu, Parellada and Monastrell make up 80% of estate.
The Winemaking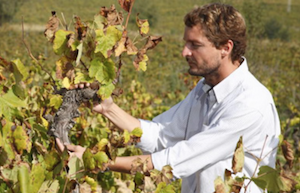 Most of the Raventós wines are made entirely from estate grown fruit. The purchased grapes, about 20% of total, are from at least 10-year-old organic biodynamic vines with specifications about density and harvesting. All is estate produced and bottled.
The tremendous care in the vineyards results in low yields. The grapes are harvested by hand and gently transferred to the winery. The juice is extracted carefully in a pneumatic press to minimize tannin. The wine rests on the lees which adds complexity and richness. Raventós i Blanc employs natural winemaking techniques and does not chaptalize or acidify the wines. Raventós produces solely vintage cuveés (i.e., no nonvintage) which are aged for a minimum of 15 months.
The grapes are harvested by hand and rapidly delivered to the winery, where they are processed via a gravity flow system. At each stage of the production process the atmosphere is controlled by dry ice. Assemblage is followed by bottle fermentation and ageing for at least 15 months in the neck-down position.
These steps result in elegant wines.
Raventós' efforts resemble those of many grower Champagne producers, and like grower Champagnes, Raventós wines have received acclaim worldwide from wine professionals and wine lovers. Raventós wines are featured at many Michelin-starred and other fine restaurants.
The Wines

Each wine label has the Raventós i Blanc logo which includes an oak tree resembling the majestic, 500-year-old oak tree that quietly guards the winery courtyard. The tree is surrounded by parentheses to symbolize its care over five centuries by the Raventós family. Above the tree is an accent mark which is meant to represent the efforts of each generation to improve the wines.
Raventós produces five sparkling wines, all brut, and three still wines. In addition, Raventos produces limited amounts of the "Elisabet Raventós" named for Pepe's sister, and the "Reserva Personal Manuel Raventós" named for Pepe's father.
The reasonable prices of all Raventós wines belie their quality. They make lovely alternatives to Champagne.
Sparkling
2014 L'Hereu - L'hereu means heir. This lovely sparkler is an estate fruit blend of 45% Macabeo, 35% Xarel.lo, and 20% Parellada aged 20 months on the lees. It is vibrant with a light mousse and apple, pear, citrus and mineral flavors and herbal and toasty aromas.
2012 de la Finca - 50% Xarello, 40% Macabeo, 10% Parellada, low dosage 36 months on lees - crisp with a long finish and lovely balance - apple and brioche aromas and a coffee note.
2013 de Nit Rose - This elegant rosé is an estate fruit blend of 42% Macabeo, 37% Xarel.lo, 14% Parellada and 7% Monastrell. The nose shows very pretty red fruit which enahances the minerality and acidity of the Xarel.lo and Macabeo.
2011 Textures de Pedra - 20% Xarel.lo Vermell, 30% Xarel.lo, 20% Sumoll, 20% Bastard Negre and 10% Parellada. Aged 42 months on the lees, it has dry, savory and saline notes with no froth but a long finish. It goes particularly well with roast chicken.
2008 Manuel Raventós - 100% Xarel.lo aged for seven years in bottle in contact with the lees - complex with toast and honey notes. The grapes grow on 80-year-old vines in the oldest vineyard, the Clos del Serral which is primarily clay.
Still
2015 Silencis - 100% Xarel.lo – aged in stainless steel on its lees and unfiltered natural wine with pear, stone fruit, ginger, lime zest and salty flavors and excellent minerality, acidity and freshness – cloudy pale yellow in color.
2015 La Rosa Rosado - 70% Pinot Noir, 20% Garnacha and 10% Xarel.lo from 20- to 50-year-old vines in Vinya de la Rigola and Vinya de la Coma – vibrant and fruity with rose and strawberry notes acidity and salinity and great depth and finesse
2015 Extrem - 100% Xarel.lo - no sulfur, aged in stainless steel fruit from top of the Serral hill - powerful and fresh with stone fruit, anise and bay leaf notes.