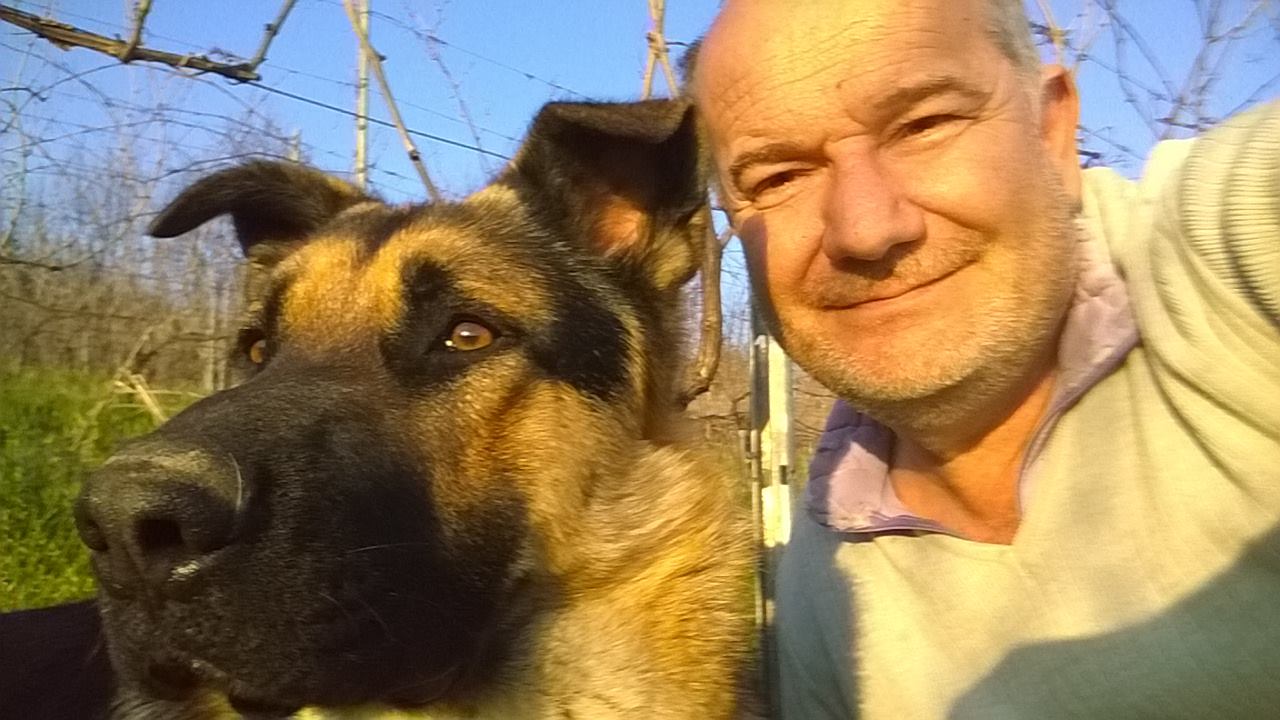 Piedmont, or Piemonte in Italian, is a northwestern Italian region that offers a myriad of wine possibilities. It is often associated with Nebbiolo in Barbaresco and Barolo, however, this only amounts to three percent of the region's wine production. And while Nebbiolo deservingly rules this wine kingdom, there is more than meets the eyes when you consider Piemonte in the context of wine. Let's take a closer look at one of the region's storied wine districts: Monferrato.
Monferrato lays over the provinces of Asti and Alessandria and kisses the small wine districts of Roero and Langhe. The region is crossed by the Tanaro River, dividing it into the rolling hills and plains of the northern Basso Monferrato and the more mountainous southern Alto Monferrato. With its continental climate and free-draining tuffaceous soils, Monferrato is ideal for viticuluture. Monferrato offers a great variety of still and sparkling wines, which include fresh, tangy and high-acidity reds from Freisa and Grignolino, lovely Moscato d'Asti and other unique reds (Bracchetto and Dolcetto). It is also home to precious Barbera with DOC and DOCG status in Barbera del Monferrato and Barbera del Monferrato Superiore.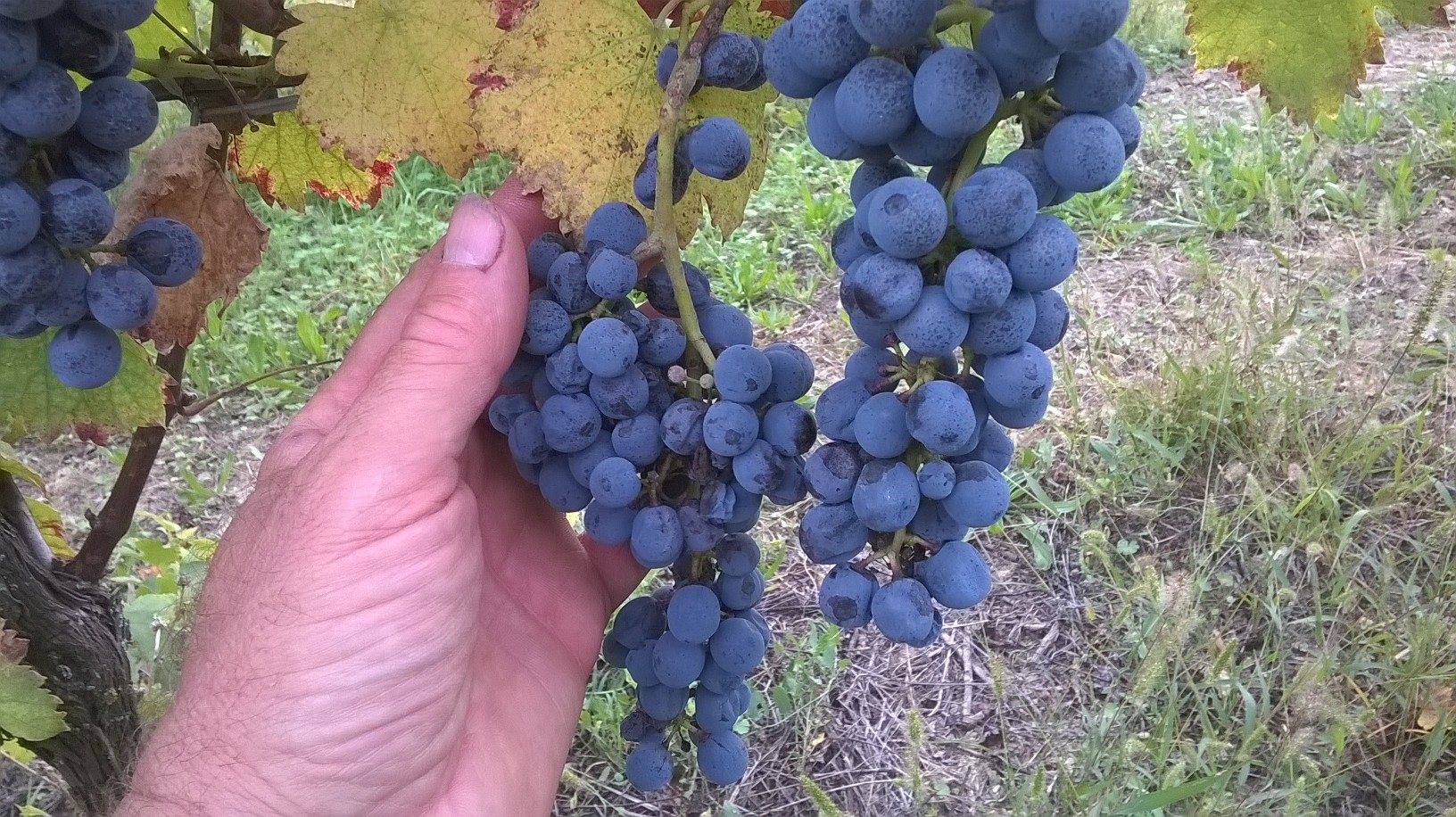 The Barbera grape is believed to have originated in Monferrato and its history dates back to the thirteenth century. Barbera is the third most planted grape in Italy and the most planted in Piedmont. It is an early-maturing but late ripening varietal, it is often ruby colored, possesses great acidity and lower levels of tannins than Nebbiolo. Barbera has always been perceived as inferior to Nebbiolo, unfairly dismissed as a variety to enjoy early and while adorned with plentiful attributes, lacks stamina to gracefully age along Nebbiolo. But Barbera can impress (and age) and when you have good Barbera, you know it!
One of our favorite producers of Barbera, Pietro Arditi of Valpane, believes this varietal really shines in the warmer climate of Monferrato where the grape achieves a higher level of ripeness than in the cooler districts of Asti and Alba. He visited us last fall and we got to taste a few of his delicious Barberas. We were very impressed with some of the older versions.
Pietro is a very talented Barbera winemaker (his Grignolino is very good, too), but he will never take all the credit for his wines, paying tribute instead to the land and soil he works with.
Grape Collective talks to Pietro Arditi of Azienda Cantine Valpane.
Christopher Barnes: How did your family get involved in the wine business?
Pietro Arditi: My grandfather founded our winery in 1902. A winery which already had a customary tradition. The wines were already exported to Belgium, Switzerland, and awarded gold medals in Dijon and Bordeaux in 1898. My grandfather continued to export wine to Switzerland until after the first World War but then the borders closed. There was never a problem selling the wines because they had a reputation for being very good. After my grandfather, the story of our winery continued with my aunt Lydia to whom I decided to dedicate one of my Barberas, 'Per Lydia.' For Lydia.
Since 1992 it has been me. I think it's a great job. I get a lot of compliments for the wines but I think it's our terroir which deserves all the credit.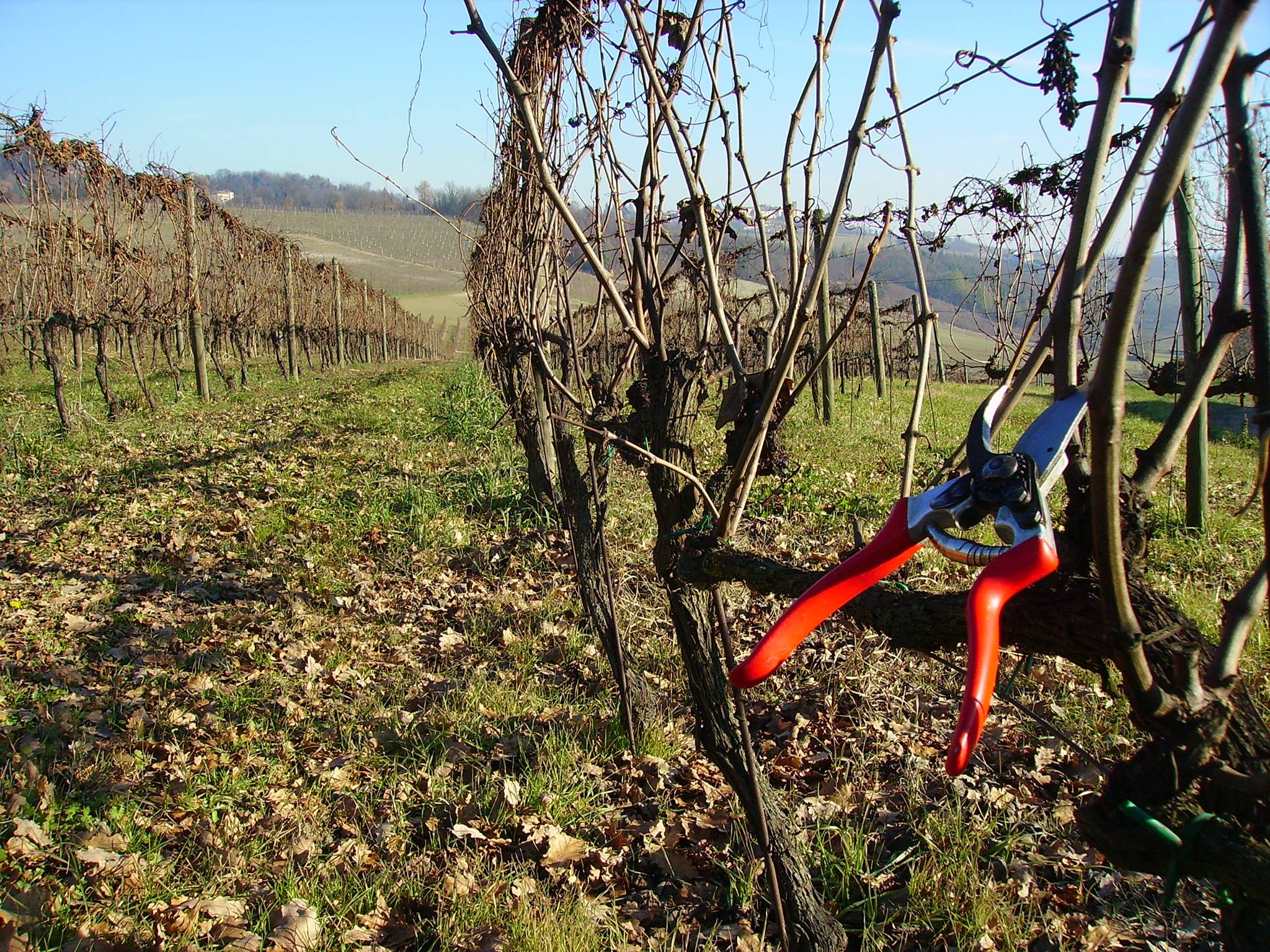 Tell us about the terroir of Monferrato.
The hills around our area are very tall, at an elevation that varies between 265 and 350 meters. This year we were designated an Unesco World Heritage site among the wine regions in Piedmont. We are north of the Alexandria province, near the basin of the Pianura Padana. It's a very hot area with calcareous clay, ideal for the production of our classic wines: Barbera, Grignolino, and Freisa.
Talk about the wines you produce and how they reflect your terroir. You were talking about Barbera, perhaps you can start there.
Barbera, when we are talking about the vines, are the most widespread in all of Piedmont. When I talk about Barbera, I talk about Barbera from Piedmont because depending on the region, the characteristics are very different. Those from our region have fresh and fruity aromas different from other Barberas that carry more vinous aromas. For instance, I carry out long macerations on the skins, for 23 days. Even the color, somewhat intense, you can see your finger from the other side of the glass. Other Barberas have a darker color, unpenetrable. I try to make sure that our Barberas are elegant, poised and balanced.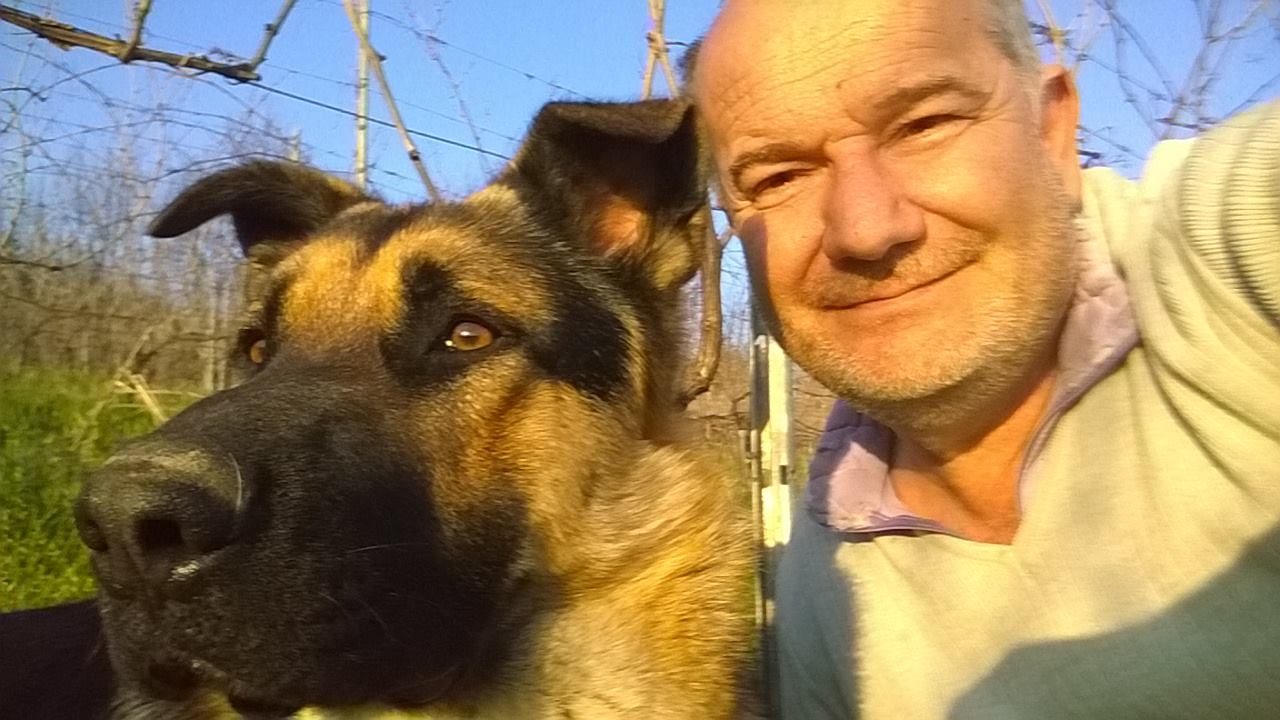 I know your agriculture is sustainable, but is there a philosophy behind your winemaking?
I have now been working naturally for many years, I don't have the certification. Last year we initiated the process but it takes three years to gain the official certification. I live around my vines, therefore I have an interest in doing things naturally, sustainable and to not use preservatives, herbicides, or fertilizers,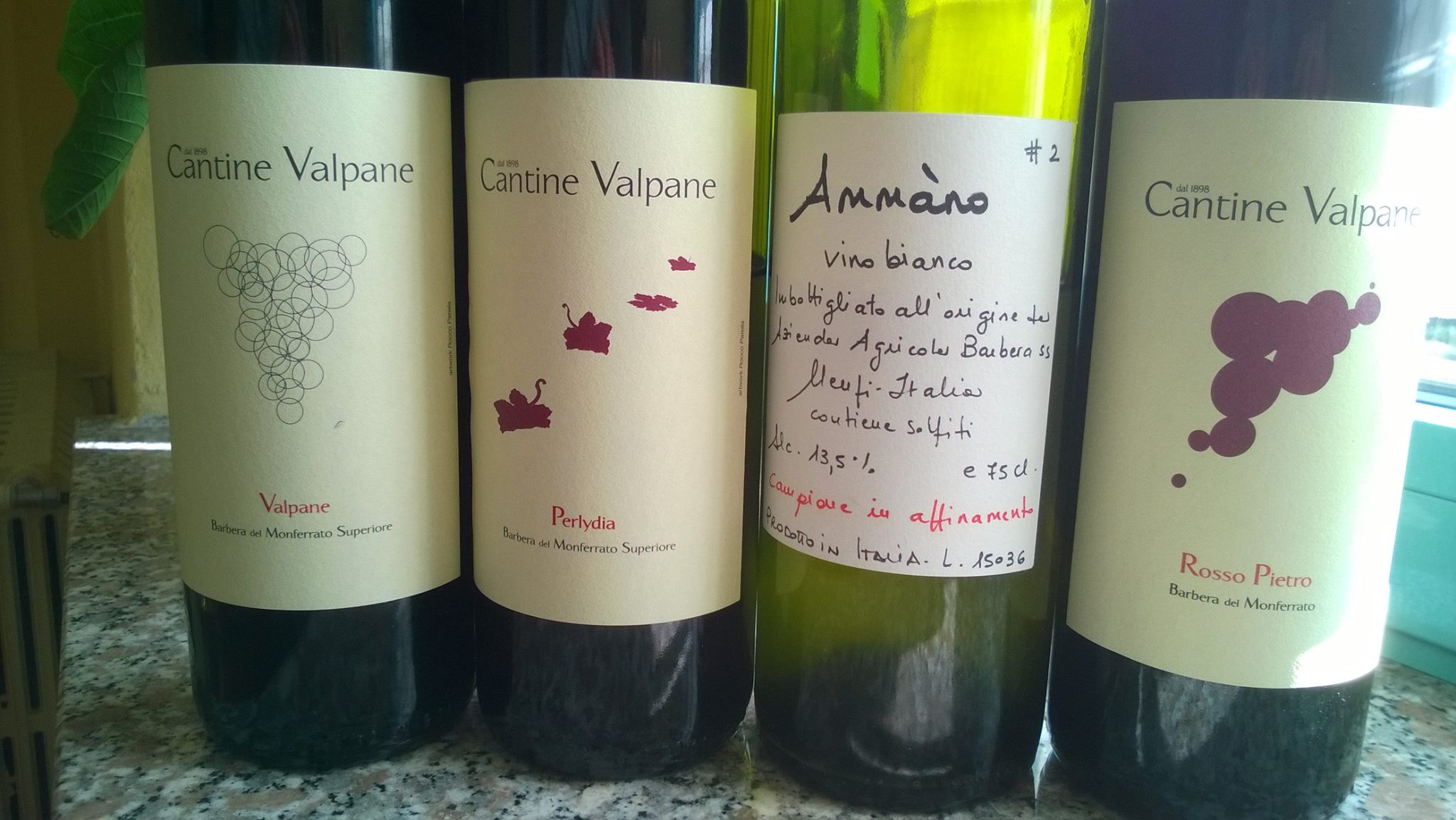 You are represented by one of United States top wine importers in Kermit Lynch. How did that come about?
It happened in a very amusing way. I went to the movies. It was a great vintage. After the movie, talking to my enologist who helped me start, Elisabetta Ardieti. She said, "Did you see that bottle of Bandol in the movie? It's imported to the USA by Kermit Lynch. Have I told you about Kermit Lynch?" I said, "No, this one I have not heard of." And this is how it all started because Elisabetta, after she finished her studies in enology in Alba, went to work for some time in California for Kermit Lynch. So I wrote to Kermit Lynch and they asked me to send them my best one, so I did. They liked it and the rest is history. I was very happy, they do a great job in the States.
How have your wines changed over the years or have they changed?
I am returning to do things the way my grandfather did. In the beginning, in the early '90s, I was clarifying and fining. First in the vineyards, then in cellar, I am returning to work like my grandfather. I would like to return to making wines like he did because I opened a bottle from 1987, a wine made by my aunt, which I found significantly better than my early wines. However, considerable changes have not been made.