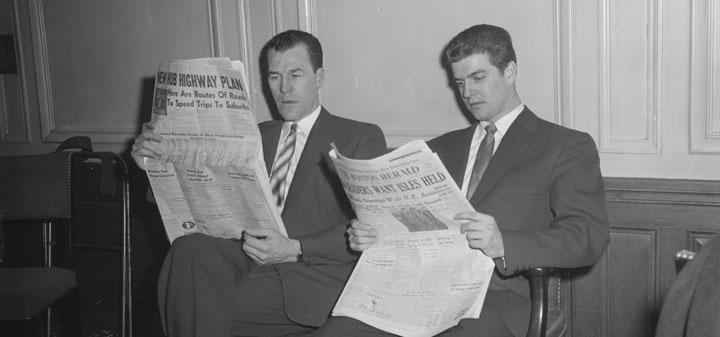 The Miami Herald on Barolo and Barbaresco. "Historically, the nebbiolo grape is famous for wines that start out with fierce, palate-searing acids and tannins, but after a decade of aging resolve into lush, opulent, hearty wines that famously smell of tar and roses, of mint and licorice and earthy truffles."
SFGate on Tuscan wine. "Locals say that wild boars make the best winemakers — they wait to raid the vineyards until the grapes are perfectly sweet."
The New York Times on drinking wine with your Super Bowl munchies. "According to Nielsen, consumer spending nationally on beer rises by about $40 million in the week before the Super Bowl compared with the average spending on beer the three weeks before the game. During that same time, spending on wine and spirits grows by about $20 million."
Andrew Jefford in Decanter on how limestone is the best party in the wine world. "I'm astonished, in fact, with the way in which they have been able to target, to find and to nourish a particular aesthetic incarnation of Cahors (which Parra himself is convinced derives from the limestone)."
Le Pan on pairing wine with Japanese food. "Would his most-loved picks, a Sancerre from the Loire Valley and a Pinot Noir Premier Cru from Pommard, match well with tempura – the restaurant's signature – as well as sashimi and sushi?"
W. Blake Gray visits Argentina and drinks Malbec.
Jancis Robinson on writing her shortest ever wine book. "Thanks to the democratisation and current global popularity of wine, particularly among younger people, wine is a much less elitist drink than it used to be, but there is no getting away from the fact that wine as a subject is potentially complex."
The Washington Post gives its two cents on the Silicon Valley Bank report. "We'll see not only more French, Italian and Spanish wines at favorable prices, but also fascinating wines from South Africa, southeastern Europe, Turkey and Georgia."