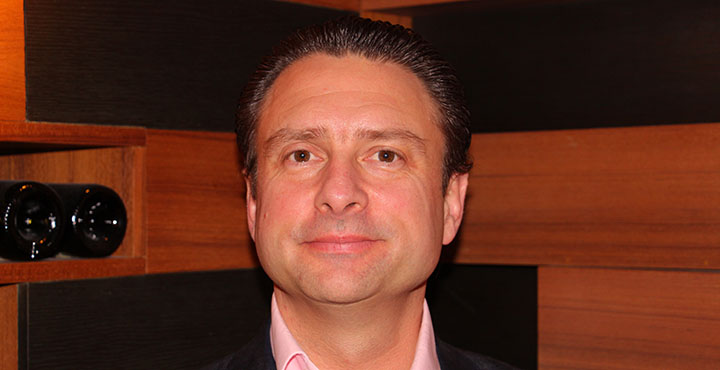 Achieving Master of Wine status at the age of 29, UK-based Canadian Michael Palij is the figurehead of Vino Veritas, a boutique importer and distributor of Italian wines in Hong Kong. A leading authority on the country, he writes the Italian section of WSET's core textbooks. While on a whistle-stop tour of the city in which he used to live, he took a breather to talk to me about cultural shifts, Prada and Gucci, electrical analogies and why he's just one of the guys.
David Rogers: Michael, talk to us about the wine scene in Hong Kong from your perspective: the brand-awareness argument is fairly well understood now, and although we hear a lot about the wine-buying population exploring new areas outside classical France, in your experience at what speed is this actually playing out?
Michael Palij: To sum it up in one word: slowly. The statistic that sticks in my mind is that 77% of all wine sales here are still French, and red. Of the remaining 23% up for grabs, Italy is trying to grab the proverbial 1% of the 1% at the moment. So that tells you everything you need to know!
If you look at where Hong Kong is, in a historical sense there are interesting parallels with other markets: if you take the UK in 1995 for example, 10% of all wine sales were Italian, and of that, 9.9% came from Lambrusco. Why am I telling you this? Because in any country, the wine-consuming population often portrays itself as a collection of sophisticates, but the reality is something very different when you look at actual sales numbers.
The city is going through exactly the same process right now. We've been through a phase where, fuelled by mainland China I have to say, a large demographic who suddenly had access to disposable income were guided by Robert Parker or whomever; having looked at a wine that had been rated with 100 points, they would say "I have the money, so I'll buy the Mouton". You can't really blame people for that.
Per capita sales in Hong Kong are around 7.5 litres of wine per year. As a comparison Italy is around 10 times that, the UK 3-4 times bigger. But here's the rub: the difference between what Hong Kong buys, and what Hong Kong consumes, is enormous. They only drink around 2.5 litres each per year, so where does that extra 5 litres go? It either gets exported, or stored ad infinitum at Crown Cellars [one of the city's most renowned wine storage facilities] or wherever.
What you don't see yet is a culture of drinking - and I mean generally, not just wine - by the adult population here; unlike in Europe and the States, where it is socially acceptable to say have a bottle of wine with lunch, people drink tea. For the most part, wine is still about "face": at most demographic points it's about gifting, it's about being seen to be carrying out a ritual which is associated with sophistication.
Some interesting perspectives there, not to mention numbers. In the context of Vino Veritas being a niche provider of artisanal Italian wines though, how are things playing out for you given what you've just said?
My view is that once people get a bit of social confidence, they don't have to wear Prada or Gucci everyday, if you know what I mean. You can get to a point where they open wine just because it tastes damn good.
This will help us, and that is where Hong Kong is going to get to: now I don't know if it's going to happen tomorrow, or the next day, but that doesn't matter to me. We're here for the long term, by being focused on education, changing mindsets, brand building - all the things that will establish us as a leader in Italian wine.
Specific to Italy then, as people shift out of France, they look to Piedmont, they go to Tuscany; to what degree will that in turn shift into a case of, "well I know Piedmont, how about trying something different to a Barolo; how about we go across to the Marche, up to Veneto, or down south to Campania to try a big Taurasi?" Do you think we are years away from that, or are the seeds firmly sown already?
Well, I'm not sure the pathway is quite like that. I don't think Hongkongers will instantly move away from France - to start they'll move away from Bordeaux and Burgundy. They might move to another part of France, or they'll try Bordeaux Supérieur instead of Classed Growth.
But here's where it gets interesting. At exactly the same point we could short circuit that change and say to people, "instead of trying that different Bordeaux, how about giving our Taurasi a go?" I'm not entirely sure we're quite yet at the point where Italy lives in a box called "experimentation" though; at the moment it still lives in a box called "not France". We'll get there though.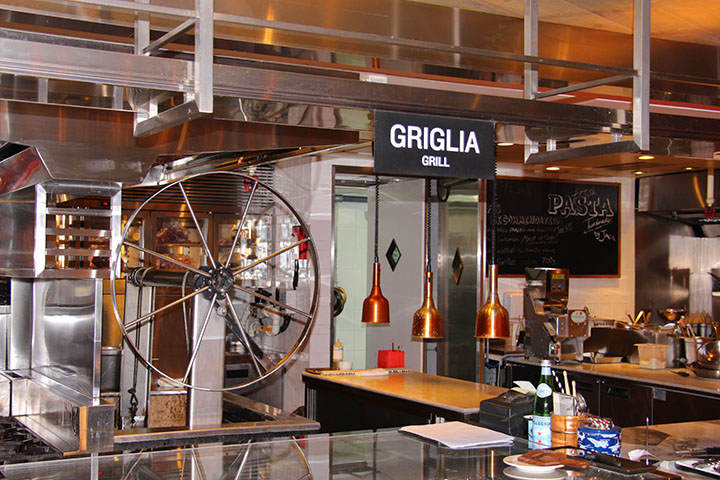 So have there been any notable short circuits up to this point?
When we first started Vino Veritas, the first thing everyone would say to us was, "don't try to sell white wine. People don't drink it in Hong Kong". In our first year of operation though, our biggest-selling wine was a white wine from a grape called Timorasso. By the look on your face [a blank one], I'm pretty sure that's a varietal you've never heard of [I hadn't].
So how did that happen? It was one of those rare occasions where I got up on my hind legs and said, "you really need to try this, here's the story, I genuinely think you'll like it". People tasted the wine, listened to the story, and it all made sense to them. People are open to experimenting, but they are not open to being made a fool of - so you need to get this stuff right. It can work.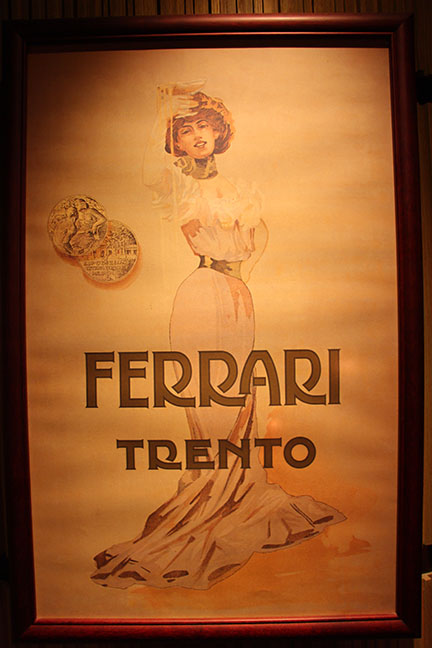 You make an interesting point on recommending wine: seeing as MWs are so thin on the ground in Asia, to what degree can you bring that influence, that caché, to bear on a commercial enterprise? Because of your position, how do you use it in the right way for the betterment of your business, and in order to promote Italian wines?
I honestly don't think I've ever stood up and spoken solely about Vino Veritas. I'm not wired like that. If you - anyone - are getting up and talking about wine, it ultimately helps our business. The more MWs we get in Hong Kong, the more people that talk about wine through events, the better. Education, and the respect people have for teachers, is huge here, so wine can and will really take advantage of this.
Aligned with the social and thematic changes we've talked about, I'm sure Italian wine will go from strength to strength in the coming years. It doesn't need me to get on my soapbox to achieve that.
On a lighter note, you must find it interesting when you go to events in Hong Kong, witnessing people's reactions when they find out your background. Presumably they're falling at your feet because of your two little letters!
Honestly, the deification of MWs is very silly, and it's definitely worse in this part of the world. I know there aren't many of us who have achieved the qualification, but there are so many people who know a heck of a lot about wine, without having the letters after their name. I just happened to have a decent palate from a young age, and have managed to make a living out of promoting wine in a positive way. I'm still a normal bloke, who likes going out with his mates and having a few beers!
David Rogers is a Hong Kong based wine writer. You can read his blog at The 23rd Parallel and follow him on Twitter via @the23rdparallel.