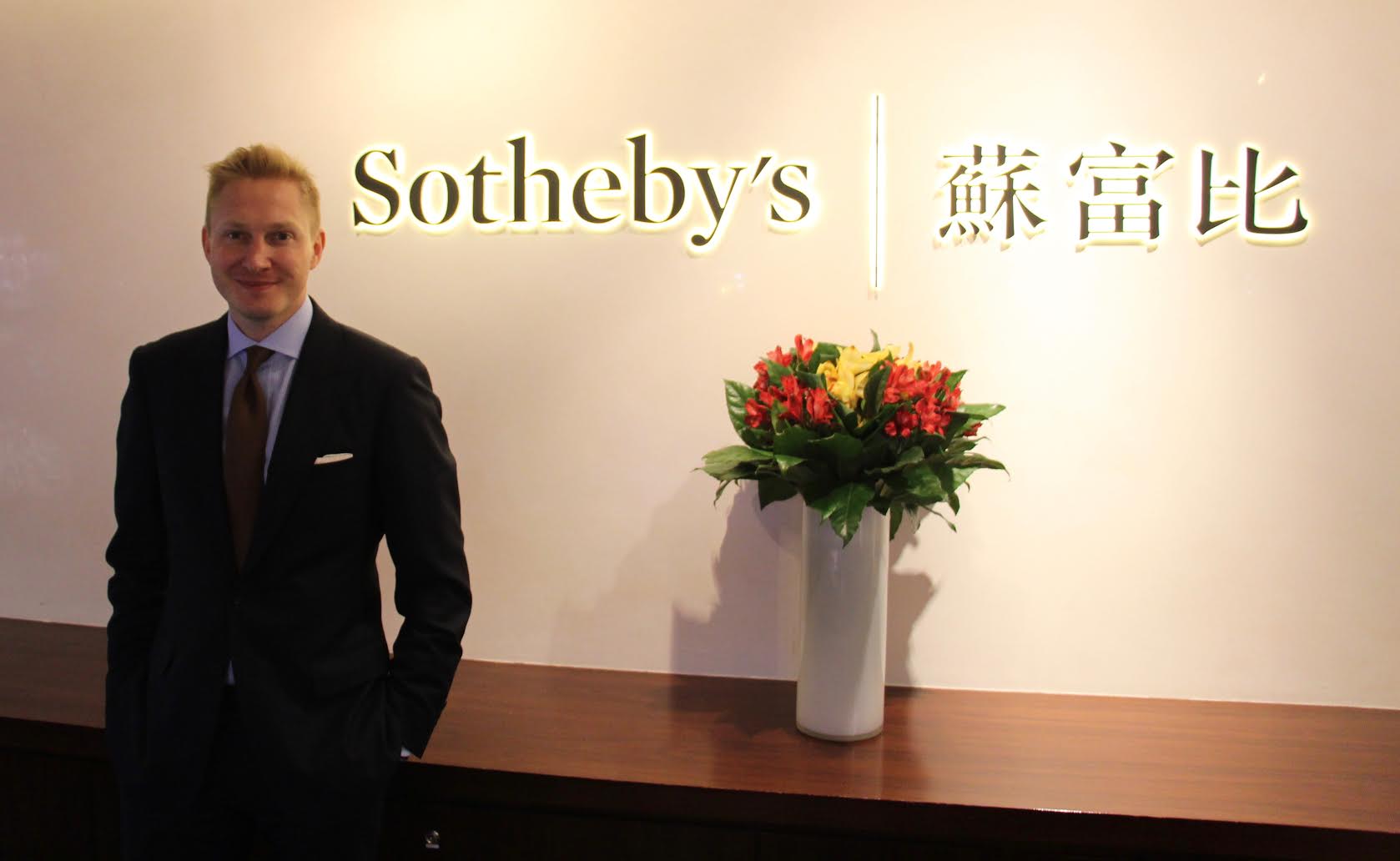 Adam Bilbey is a Sotheby's Director, and their Head of Wine in Hong Kong. In a broad and insightful interview, he talks to me about the current state of the auction market in Asia and beyond, consumption trends at the top end of the market, as well as the issues surrounding wine forgery.
David Rogers: Adam, the extent to which Asia - and Asians - impact your global purchasing demographic at Sotheby's is a real stand-out. It's huge. To start could you talk to us about the auction market here, and where you think wine trends are in Asia in the context of both these numbers and the city's historical attachment to blue-chip French red wine?
Adam Bilby: Well it's a far more global market than it has ever been. Firstly, on pricing: historically it was always seen that a premium could be achieved here in Hong Kong; with a few exceptions now that is not really the case anymore. As you can see by the slide [below] we have Asian people buying actively in both our US and UK sales hubs in addition to their "home" market, and we only rarely see, for example, Americans having a strong presence here. This is due to the continued and growing nature of Asia's appetite for fine wine, and the competitive market in the region. China, Japan and South East Asia are all now extremely busy markets for us. You're seeing a continued thirst for wines at this end of the market, and auction houses like us offer the opportunity to buy from specific collections around the world.
I think there's very much a consistency of purchasers across the auction market now. In the UK, it is skewed slightly more towards trade customers, but in Hong Kong we tend to see a similar demographic of private collectors year after year. Of course you will always see themes, for example in the US where the market for Italian wine is much stronger than anywhere else at present. But in the same breath you say that the demand for high-end Burgundy is extremely strong in Hong Kong.
Over the last 6-12 months, top collectors here are growing their awareness of the provenance of the stock they are looking to buy, such as with our recent Mouton collection the most popular lots were the ones that came directly from the Chateau itself. Likewise, when we are selling a single owner cellar, the original source is without question.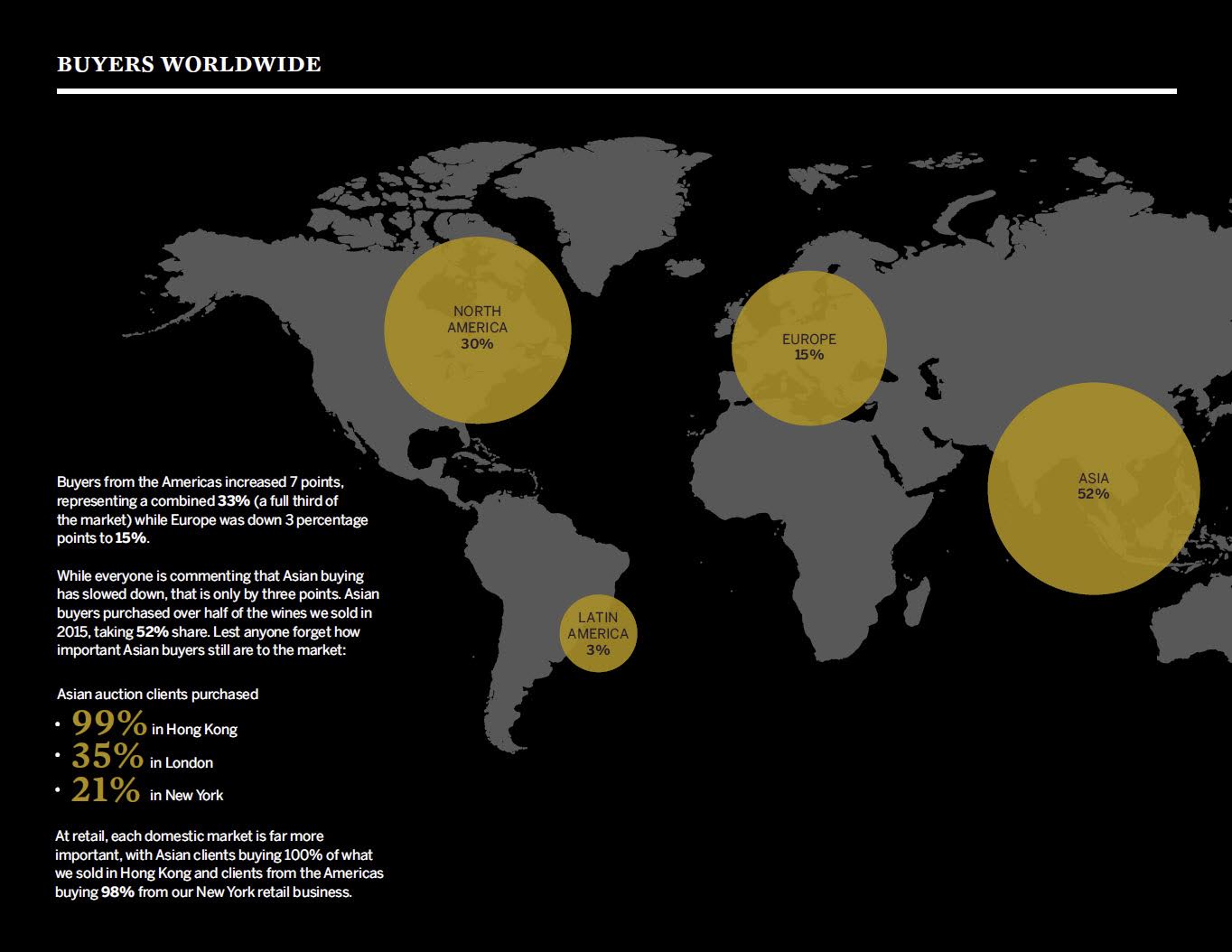 Are you saying then that previously, the "buyer beware" mentality wasn't really here in Asia, that there was just this rush into an asset class that happened to be wine?
I think the Asian markets probably have more experience with trademark infringement than any other area of the world, so we see more scepticism and scrutiny here. But it's clear that people here are very quick learners. They are now far more aware now of provenance of stock, of storage, than they were 5-10 years ago. For example, Asian collectors were heavily involved in the recent Don Stott collection in New York, and if you look at the outcome, the success of it was shown in most of the sales being at medium to high estimates.
He was a very well-known and respected collector, and the buyers were aware of the efforts he and Sotheby's had put in. But it's not alright just to say an auction comes from a great collector, unless you have every single factor absolutely spot on - what you put in that catalogue, the label condition, the level, the wine's appearance - people will not buy in to it. We are staking our reputation on it.
You've briefly mentioned a couple of consumption trends there. When I look at the presentation, the Top Lots of 2015 [below] really says a lot; the Hong Kong hub dominates, Asian buyers, the Burgundy and the Bordeaux. So do you think you guys have to maintain the focus there, and you're not seeing the diversification you may be witnessing elsewhere? Are Asians looking at other areas outside blue-chip French wine?
In the general retail market, yes people are definitely moving away from purchasing traditional bottles. But in the auction market, the fine wine market, where the top 10% of collectors operate, as much as we'd love to see things even out, we are still driven by people's desire to find wine that simply doesn't exist on the secondary market anywhere else.
But we've seen some hugely encouraging signs of diversification of late. It tends to be the blue-chip, better-known labels though. In Spain for example, Vega Sicilia, Pingus, does very very well. People understand and appreciate these wines. The crucial point here is that knowledgeable collectors buy from the top, and work their way down - it is the complete opposite of the retail segment, where typically you buy a wine from a specific country, then aspire to drink something of better quality from the same region.
What is always fascinating to see here is that say the top Burgundy collectors that might have originally started by buying ready-to-drink Romanee-Conti, are now buying Rousseau, Mugnier and Roumier, and subsequently working their way down. In Asia, knowledge is power so it's important to them that they understand Burgundy in a general sense.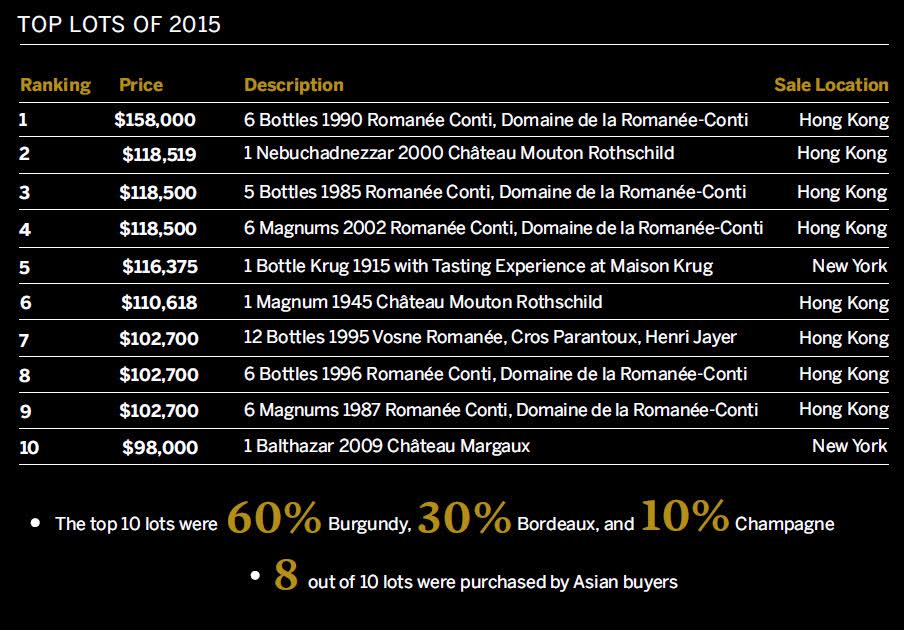 So on that point, the retail side is an area Sotheby's is growing into, and your background [Adam used to work at Berry Bros & Rudd] brings experience to the firm. It has been clear from the other people that I've interviewed that Hong Kong is a hugely competitive market place, but still one whose sales are still largely taken up by French red. Talk us through the firm's motivation to enter the market, where you think any niches might exist and how you can impactful.
It is a tough market for sure. Our motivation came from a desire to replicate the success of our US-based retail business, based on the Upper East Side in New York. We took the view that we'd like to see what we can do in Hong Kong: we are extremely lucky that we already have a broad customer base, across a variety of tastes. They trust our brand and our reputation, but most of all we want people to associate with the high level of service and advice we can provide.
We're still finding our feet; the market is very price-sensitive here, and the question is what is our point of difference versus a plethora of local retailers. For us it is about the quality of service, the advice we offer, and - as silly as this will sound - we inspect every single bottle of wine we purchase. It's a lot of effort. Our price point starts at about HK$200 [US$26]; we're not going to be offering a massively broad range of wines, instead we're aiming to have a series of "reference point" wines from each region that you won't see anywhere else, including auction. We want them to be entry point for people, to help them understand wine better.
And going back to that diversity theme, how are you going to work on that?
As a business we still need to respond to what the market is telling us, but we are advocates of growing the health of the market. For example we'll have that red Burgundy, but right beside it we'll have a terrific New Zealand Pinot that we love.
We have a lot of people who'll come in and say, "I need a bottle of Cote de Beaune for tonight, what do you think?", and we'll walk them through what we have, but in the same sentence say, "well if you like that, how about trying this?" It's hugely satisfying when people not only take our advice, but when they come back for more of the same, new wine. We're adding to the market, and it's great to see people expanding their horizons.
In our auctions it's been encouraging to see the leading labels of Napa Valley do well, from Barolo the likes of Conterno sell well. It is all has a drip-feed effect. Personally I'd love to see German Riesling do better in Hong Kong: it matches the weather here, it matches the cuisine, particularly seafood.
We're about to launch a pop-up store which we're really excited about. There's a middle market of clients where we are going to be able to deliver that diversity and education message effectively, we hope. Again it comes back to that idea of providing of good advice based on building relationships and listening to what they need; that's where we feel the battleground is here.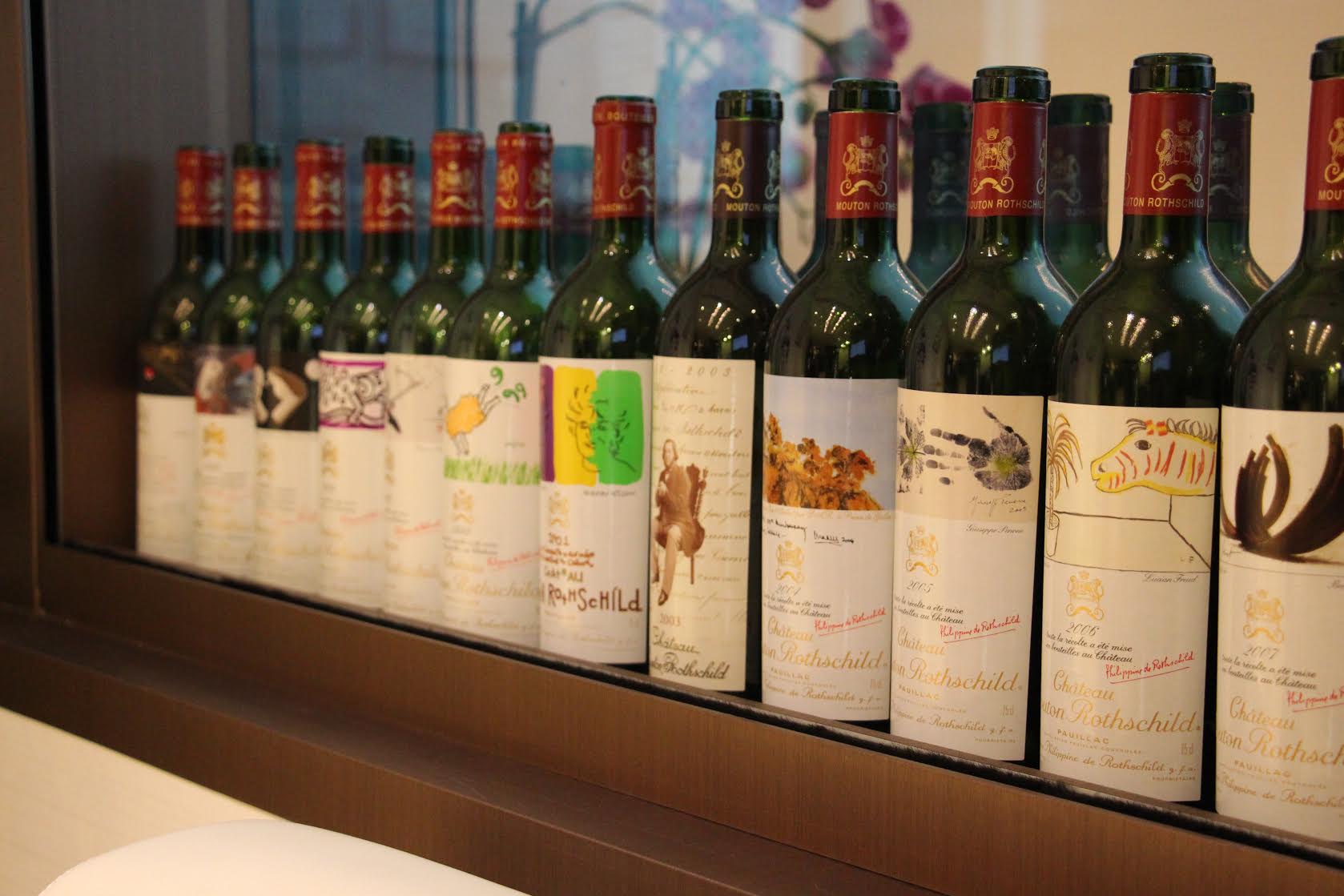 An important area I wanted to talk about was the issue of fakery. You've talked about provenance already, and you guys obviously have to be so fastidious about where your wines are coming from. In a more broader sense, and not necessarily specific to Sotheby's, can you educate us about the degree to which wine forgery is still prevalent in Asia?
There's been a huge amount of press around this issue in recent years, and certain merchants and auction houses have garnered some serious attention. For us it is simply a case of working hard every time we talk to a new source, conducting our due diligence. If there is even a slight degree of doubt, then the conversation ends.
I don't think we are paranoid, but the reality is that you do still see collections nowadays that unearth inconsistencies that can't be explained. They may be innocent, but it is not possible to accept them for auction. For example if we're being shown a dusty cellar full of 19th Century Lafite, if it sounds too good to be true, there is a chance it probably is.
It's tough for me to go into it in more detail, but what I can say is that Asian collectors, particularly here in Hong Kong, are far more sensitive now than they have ever been, and this is our primary focus. If you look at the cover of our April 2 brochure [below], we have a 1947 Cheval in 5-litre format: we went back to the Chateau to be in absolutely no doubt that it is what it is.
I'd also suggest it hasn't just been an auction house problem, the whole of the secondary market has experienced issues. It is not just in Asia too; a lot of the highest-profile forgery cases have stemmed from Europe, from the US. We just need to make sure that we have done absolutely everything in our power to ensure the consumer gets exactly what they have paid for.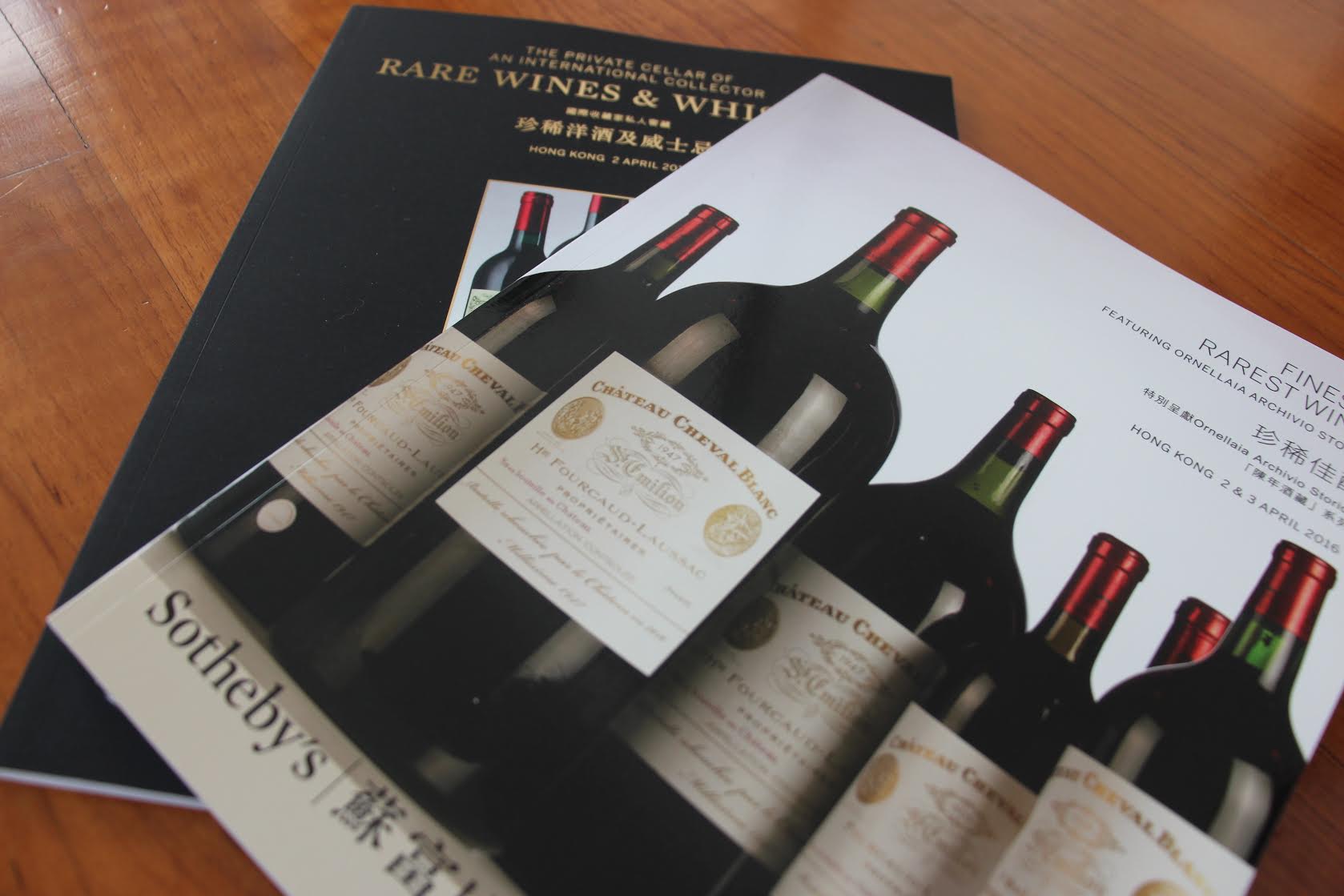 So finally, how do you think the next 5 years will shape up for Hong Kong?
Well, in addition to the general broadening and growth of the market, an acceptance of other regions and grapes, I actually think Bordeaux is going to make a bit of comeback, as strange as that sounds for the city. A lot of it is undervalued now. I don't think we'll see any of the post-2005 pricing silliness return, but the Second to Fifth Growths are well placed to do well in both the retail and auction market. Hongkongers like a bargain, and I think the coming years will see people go back to the producers they perhaps lost a little bit of faith with after the 09 and 10 vintages.
And any chance of German Riesling becoming popular?
We can but hope!