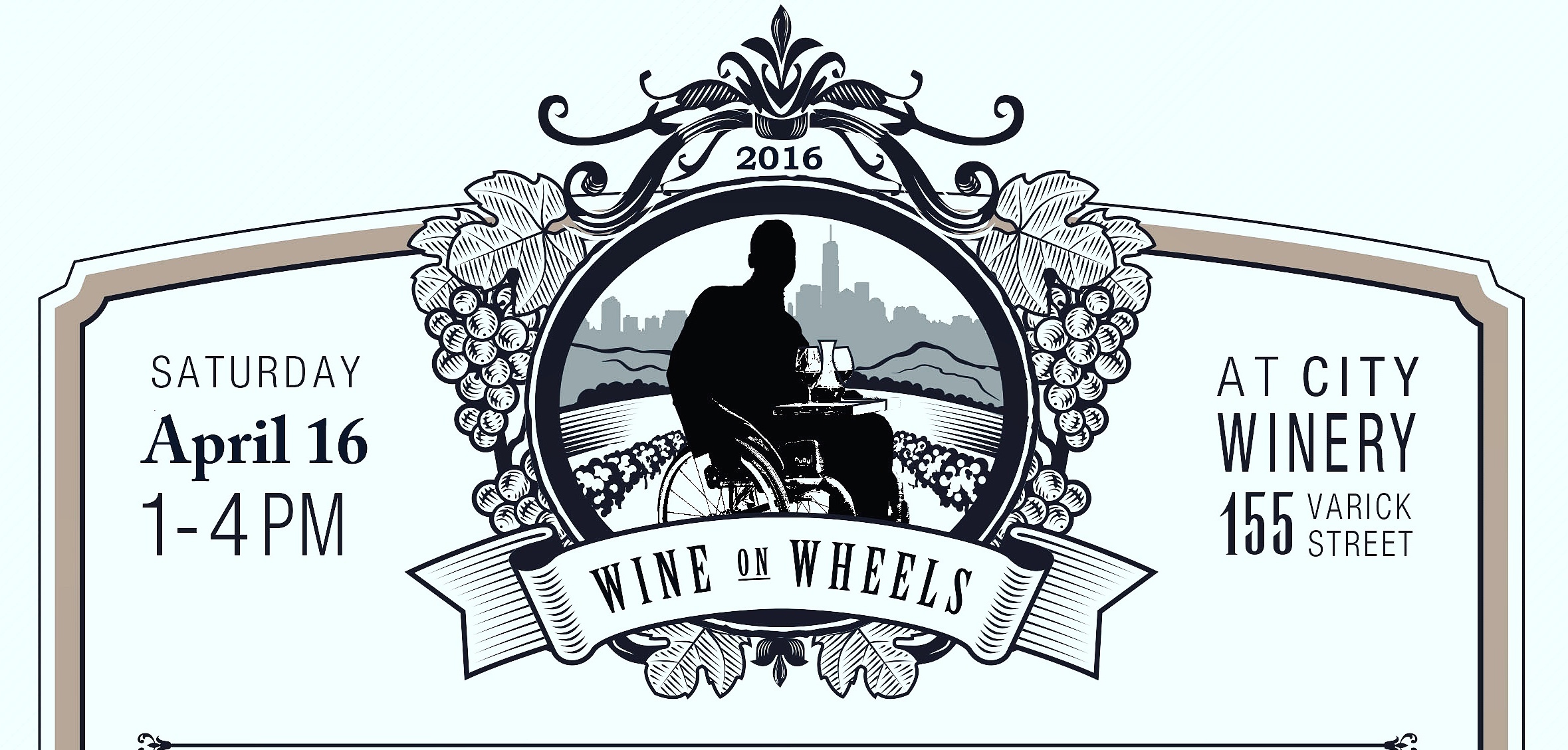 This Saturday, April 16th at City Winery, Wheeling Forward, a charity focused on serving NYC and its disabled community, brings together over 60 top sommeliers and over 300 wines. Wine on Wheels is led by Wheeling Forward co-founder Yannick Benjamin, a wheelchair-bound sommelier at the historic University Club in New York City and star of the wine television show Uncorked .
Wine on Wheels will feature wines from: France, Italy, Sicily, Greece, Hungary, Czech Republic, Georgia, USA, Germany, Spain, Portugal, South Africa, New Zealand, Australia, Chile, Argentina and more.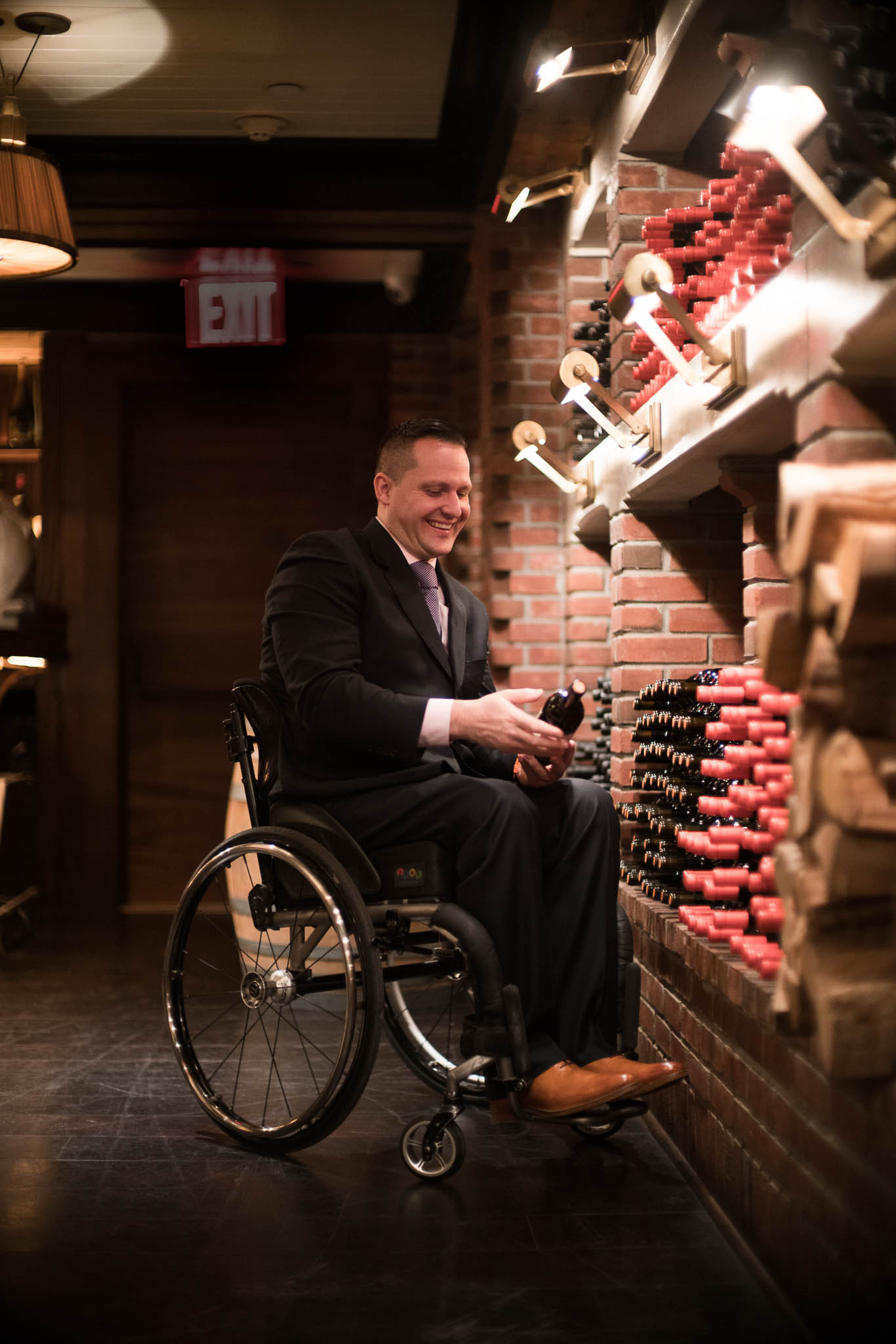 Alex Elegudin and Yannick Benjamin are the the co-founders of Wheeling Forward, a 501c3 rated non for profit Charity. Both Alex and Yannick were left paralyzed by car accidents and have faced an uphill battle to reclaim their independence. Together, along with their friends and family they never stopped pursuing their dreams. They created Wheeling Forward to help the disabled community that lack a support system and resources to obtain the services they need. We know that disability impacts every person's life differently and work to address each person's diverse needs.
Wine on Wheels Information:
All-Inclusive Experience
The ticket includes all-day access to Wine on Wheels: A seat at the one-hour Discovery of Terroir Seminar hosted by Daniel Johnnes, the Meet & Greet Sommelier hour with premium wine tasting, every fast track seminar, the silent auction and the Grand Tasting.
Admission $325
11am - 4pm
Meet & Greet Pass
A unique opportunity to get early access to the sommeliers in an intimate setting and to sample our premium reserve wines for an hour. This ticket also includes admission to every fast track seminar, silent auction and the Grand Tasting.
Admission $150
12pm - 4pm
Wine on Wheels Grand Tasting
Admission In Advance: $95 At Event: $125
A chance to bid in our silent auction and taste over 200 wines from over 30 different wine regions poured by over 60 of New York City's Top Sommelier community and access to every fast track seminar. Click here to see the EPIC Grand Tasting Wine List!
Click here to bid on the Silent Auction
1pm - 4pm
Fast Track Seminars
Blind tasting with Dana Gaiser and Morgan Harris from Esquire Network's Uncorked
Join Dana Gaiser and Morgan Harris, two of NYC's most accomplished sommeliers and allow them to teach you the art of blind tasting. Both Dana and Morgan will deductively taste four wines blind with your help and of course they will have no clue on what country, region, grape, and vintage the wines are. Be ready to learn some of their secrets on how to taste like a pro!
1:10pm-1:30pm
Understanding the beauty and diversity of sake with America's top importer Joto Sake
Joto Sake continues to be one of the leading importers of sake into the US. This is a special fast track seminar marking the first appearance of sake at Wine on Wheels! The Joto Sake experts will help lead you to understand, simplify and choose the best sake for your palate. You don't want to miss this great opportunity.
1:35pm-1:55pm
Why you need to drink more natural wine with Master Sommelier Pascaline Lepeltier
Not only is Pascaline Lepeltier a Master Sommelier and Wine Director of Rouge Tomate but she is also one of the greatest ambassadors of Chenin Blanc and natural wine. Pascaline spread the Gospel of natural wine well before it became a hot topic, so it goes without saying that 20 minutes with her will get you hooked!
2:00pm - 2:30pm
What's new in Australia! With Melbourne native and co-founder of Little Peacock Imports Gordon Little
Australia's native son Gordon Little will take you on a tour of Australia and introduce you to small hands on producers that you may have never heard of. These off the beaten path wines show the brilliance and Terroir that Australia has to offer.
2:50pm-3:10pm
The fortified wines of the Languedoc-Roussillon with Jamal Rayyis of Sud de France and chocolates from Jean Francois Bonnet of Tumbador Chocolate
Last but not least, for our last fast track seminar, we bring you some of the best fortified wines made in the world from the Languedoc-Rousillon paired with Brooklyn made chocolates from Jean Francois Bonnet. Sud de France will give you a breakdown from how the wine is made to when it is bottled. We think this is the best way to end the day!
3:30pm-3:50pm