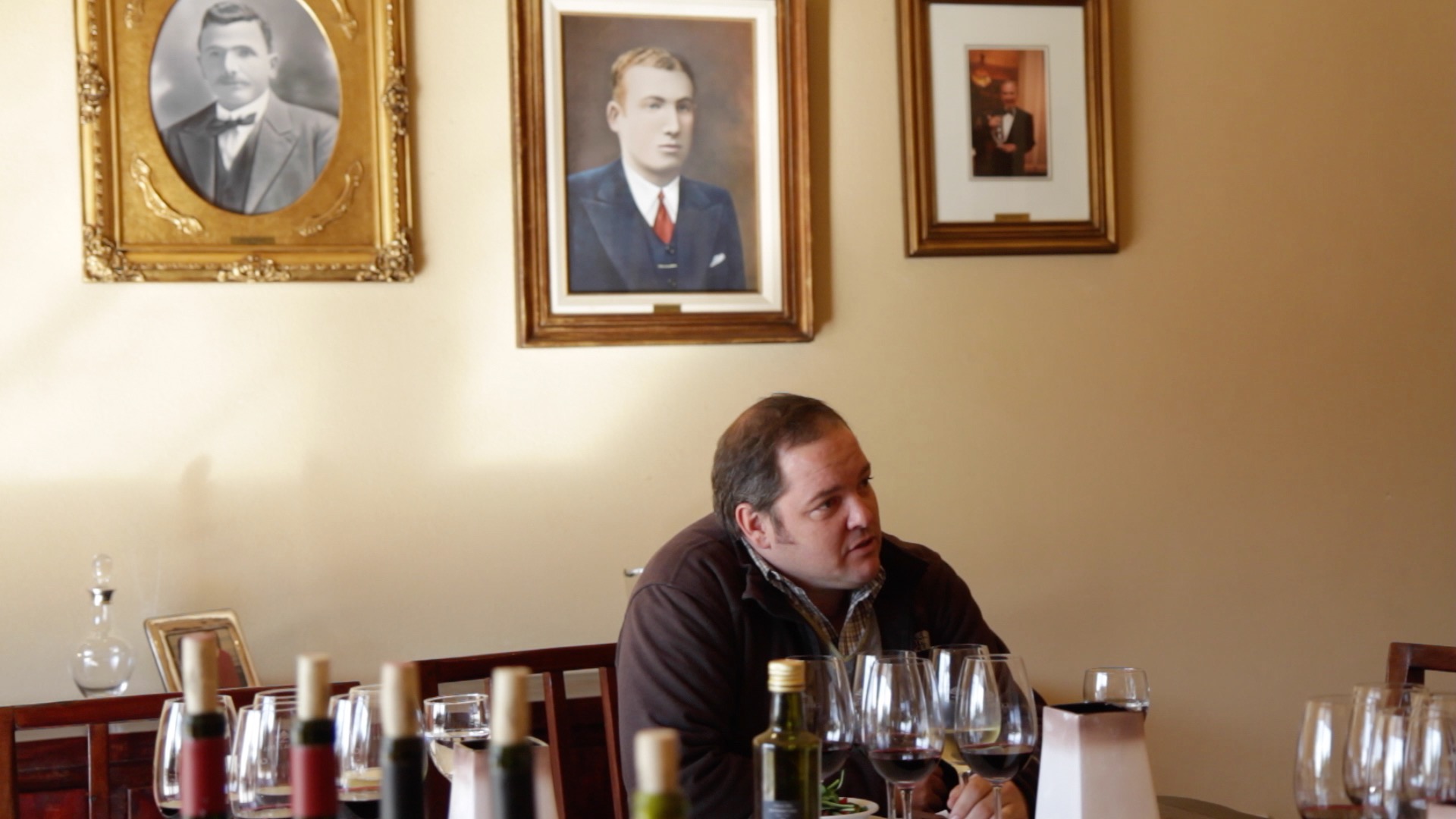 Nicolás Catena is described as "the undisputed patriarch of Argentinean fine wine" in Evan Goldstein's Wines of South America. Catena had an immense influence on the improvement in quality in the Argentine wine industry and the subsequent Malbec boom that followed.
The Catena story starts with Nicola Catena who grew up in the Marches province of Italy and sailed to Argentina to seek prosperity. In 1902 he planted his first vineyard in Mendoza. Nicola's eldest son Domingo took over the business and continued to expand it.
It was under Nicolás that the company became a global force and helped redefine the Argentine wine industry. During a trip to California Catena became aware of the quality wines being made in California. Eager to replicate their success at home, he hired American wine consultant Paul Hobbs to work with his chief winemaker José Galante and his viticulturist Pedro Marchevsky. He encouraged Hobbs to bring the winemaking and vine-growing practices into line with best practice California methods.
Catena made large investments in modern equipment such as temperature controlled stainless steel tanks that were needed to fight oxidation of the wine. He was also investing in research and development to an extent that was unheard of at the time. He experimented with high altitude vineyards by rigorous testing of different vine clones.
While originally focused on Cabernet and Chardonnay, Hobbs was able to convince him of the brilliance of Malbec. And once validated by high critical scores, Catena embraced Malbec as the grape of Argentina.
Catena produces several ranges including the entry level Alamos range, Catena Zapata and the premium Nicolás Catena Zapata range.
We speak to winemaker Ernesto Bajda about the historic company.
Christopher Barnes: Tell us about the history of Catena Zapata.
Ernesto Bajda: Nicolás Catena came to Argentina and established the Catena Winery in 1902. He was the first generation. Today we are on the fourth generation, led by Laura Catena. Nicolás' father Domingo Catena turned the wineries into a very big business. Then the third generation, Nicolás Catena brought high-quality standards to the wines. Laura Catena is maintaining that tradition, but also adding another component through research in winemaking and grape growing.
Many people view Nicolás Catena as a pioneer in Argentina in terms of promoting Malbec around the world.
Yes, I would say not only promoting Malbec, but making the world pay attention to Argentinian wines. He told the world that Argentina could produce outstanding wines that could be compared to any other wines. And with that, he introduced Malbec to the world. Malbec was not ever mentioned 30 years ago, and now it's one of the top five red grape players in the world. He also introduced different techniques and ideas that he brought from California, because he had spent some time in California. He changed dramatically the quality of the wines, not only in the Catena Zapata family of wines, but also in the whole of Argentina. He introduced a small barrique. He introduced drip irrigation in the vineyards, stainless steel inside the wineries, so many different things that led him to have outstanding wines to say to the world, "Hello, this is Argentina. We can produce Malbec, and outstanding quality Malbec."
Nicolás Catena is described as a pioneer. What do you feel are his greatest achievements?
Well, first of all, he believed that Mendoza and Argentina had something special, and he started focusing on quality. Most of that is explained by the hierarchy condition that is unique. Everyone said that he was crazy when he planted Adrianna, our highest altitude vineyard, which is 5,000 feet above sea level. They all said he was going to lose and that he would not get a single grape from there because it was too high. When we saw the effect on the Malbecs that came from that area, we said there is something important about the altitude, and that's when we started to focus.
He was the first person to make a Malbec plant selection from our vineyard in Angelica, a 90-year-old vineyard today. He found that there was something special about that vineyard, so he selected 145 plants, the best plants of the lot, and reproduced them in different areas. Enough that 20 years later, we are now working with five of those, after 20 years of starting them and choosing the top five of them. So things that were not made before, in terms of research and improving the quality.
And Laura Catena? She is the next generation. She's also an ER doctor in San Francisco. How does she manage her life?
Well, if a day had 28 hours, she would probably use all of it. She works as an ER doctor and she's also very involved in the communication and conveyance of the wine in the US and worldwide. She also travels here several times a year when we taste the wines, make the blends, and release the vintages. So she's very active, very involved. She actually realized that her father needed help in communicating in the US market. So she said, "Okay, I'm going to help you," and that's how she slowly started getting more and more involved. And now she is the vice president of the company.
You grow grapes in multiple regions in Mendoza. Can you describe the different areas and how they're used?
The Catena Zapata family of wines sources grapes from what we consider the two best quality areas or valleys in Mendoza. One is what we call the prime region. In Spanish, primera sona. The area where everything started. It was the area closest to Mendoza, where they found the best quality. Then, over time and with new technologies, the growers are able to get water, and we were able to develop the Uco Valley and newer areas, younger areas. So now we are sitting in Agrelo, which is part of the "primera sona." We have, as I mentioned, in this prime region, the Angelica vineyard. The Angelica vineyard is a 90-year-old vineyard. The oldest vineyard of the family was named after Nicolás Catena's mother, Angelica. And it actually happens to be the mother of the rest of the vineyard because all the Malbec plants, all the materials that we planted in the rest of the vineyards, were taken from that vineyard. And we have four vineyards producing in Uco Valley, and two under development.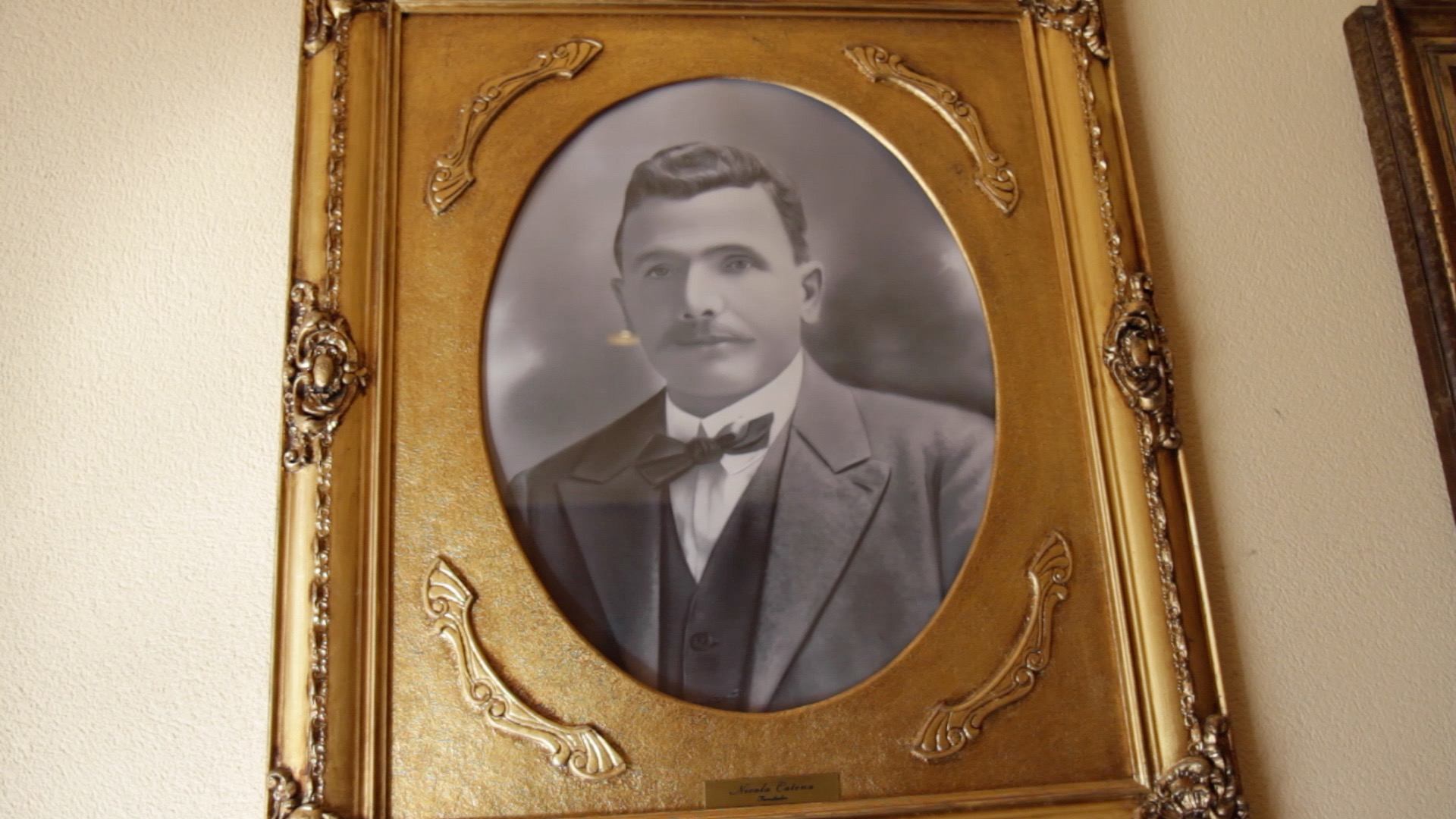 (photo: Nicola Catena who who sailed from Italy to Argentina in 1898)
Everybody I talked to is talking about this one little area in Mendoza that is very exciting right now. Gualtallary. Is that something that you're working with right now?
Let me tell you this, Gualtallary was the first vineyard to be planted. Gualtallary was the Adrianna vineyard. It was our highest elevation vineyard planted by Nicolás Catena between 1993 and 1997. Everybody thought that Nicolás Catena was crazy planting it because they said he will never get a single berry from there because it was too cold and too high. And then it happened to be our best iconic vineyard. And probably one of the most studied vineyards in the world. Most of our research and knowledge on the high altitude effect was taken from that vineyard. We are running several research programs together with universities and research institutes, and they are all looking at Adrianna. And now we just planted a vineyard up the road, a bit higher. The Adrianna vineyard is 5,000 feet. The new vineyard will be about 6,000, which is right at the limit.
The altitude, the fact that it's higher up gives a little bit more acidity and structure to the wine. Is that correct?
Absolutely. I call it high altitude, cool climate, desert. It's all combined. You have the high altitude that gives you lower temperatures during the day and very low temperatures during the night. You have sunlight because you are in a higher altitude, so you have less atmosphere to filter the sunlight. You have more sun effect. You have dry conditions because we have only eight inches of rain. Actually it varies, about 10 inches. Mendoza's average is eight inches, but it's a bit higher in some spots. But it is still very low.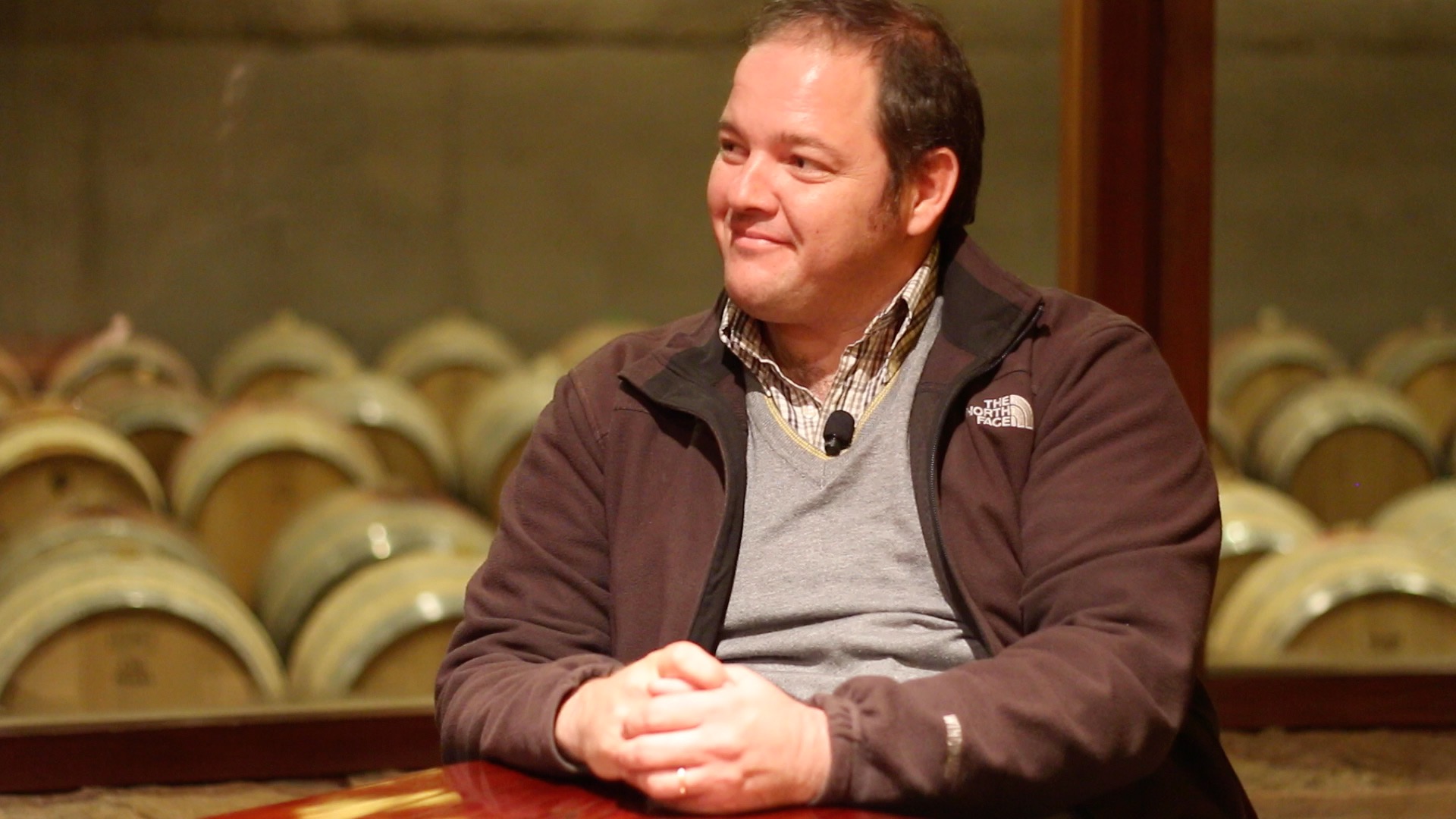 We did an interview with Paul Hobbs recently, who was the first consulting winemaker at Catena. And he talked a little bit about how the Malbec boom started. He mentioned that originally it was Chardonnay that was going to be the grape that everybody thought would take Argentine wines to the next level. He had worked on a small vineyard and created a Malbec. Then all of a sudden it got a big score, and that was the snowball going down the hill that started everything. Can you tell us a little bit about that time?
Yes, you are right. I would say that probably after Malbec, it would be different grapes, like Cabernet Sauvignon, or Chardonnay. We have something unique here, which is the higher altitude. That makes any grape variety, if you take good care, get fantastic results. I would say that Malbec was the start kick, how you say, the first kick, but there are many things coming on the back of that. Nicolás Catena's first two wines in the US market were the Catena Cabernet Sauvignon and the Catena Chardonnay. He knocked on many doors.
Actually, not only Nicolás, but his wife, Elena Catena. She went to different wine stores and said, "Okay, this is Cabernet Sauvignon and Chardonnay from Argentina." They said, "No, I am not interested." Then, "Okay, which is your best bottle of Chardonnay and which is your best bottle of Cabernet Sauvignon?"
Catena said, "Well, this one and this one." They decided to taste them. They tasted them side by side. She was the first floor salesperson there and she got great results. That was about 1992, 1993. The first Catena Malbec released was the 1996 and yes, it was like that. It was a grape here in Mendoza, spread all around, called by the French, Malbec with a CK, others with just a K, but it was all around. There were plenty of old vineyards of that French variety. We normally use it as a back blender in the wines. Nicolás saw something special in that variety. There were different wineries doing small productions, but the big boom came when we could show the world what Malbec is like.
Ernesto, how much wine does Catena make right now? And how many different types of wine are you making at this moment?
The total production for Catena Zapata wines is about four million liters, counting both exports. That's about five million bottles all together, domestic and export markets. The domestic market is huge for us. It is based on the Catena label. Then we have the top of the line, which is a very limited, very small amount of each. The domestic market is now 60% of our production. In terms of variety, we focus on Malbec, which is about 55%, followed by Cabernet Sauvignon and in third place is Chardonnay. Those are the three main varieties. I would say that they are in total about 90 to 92%, and the rest is mostly for the domestic market and some labels for the rest of the world. We make Sauvignon Blanc. We make Cabernet Franc. Cabernet Franc is becoming very important for us. We are always doing something new. That's something that Laura is always encouraging. We are always thinking about something new to offer, to show.
What is the future? Do you have any interesting or exciting projects that you're working on?
Yes. Actually since I started here 11 years ago, we have never stopped developing and researching new ideas. The problem is, well it's not a problem, it's actually something good, is that it takes us about five or six vintages to release something before we're sure of it. The last releases were the two Chardonnay single vineyards coming from Adrianna vineyard, the White Stones and the White Bones. These are two whites focused on soil. We started working on them in 2006, but the first vintage release was 2009. Everything takes time, but we are constantly working on that. We are focused now on the Cabernet Sauvignon. Nicolás Catena is a big fan of the Bordeaux Cabernet Sauvignon. He really believes that Mendoza and the high altitude conditions that we have here in the soil in different parts of Mendoza, can provide an excellent opportunity for Cabernet Sauvignon. We are always working on some crazy things. Some sparkling, some Claret style wines, and other things that I can not mention because they're top secret. Because you can not leave here if you know….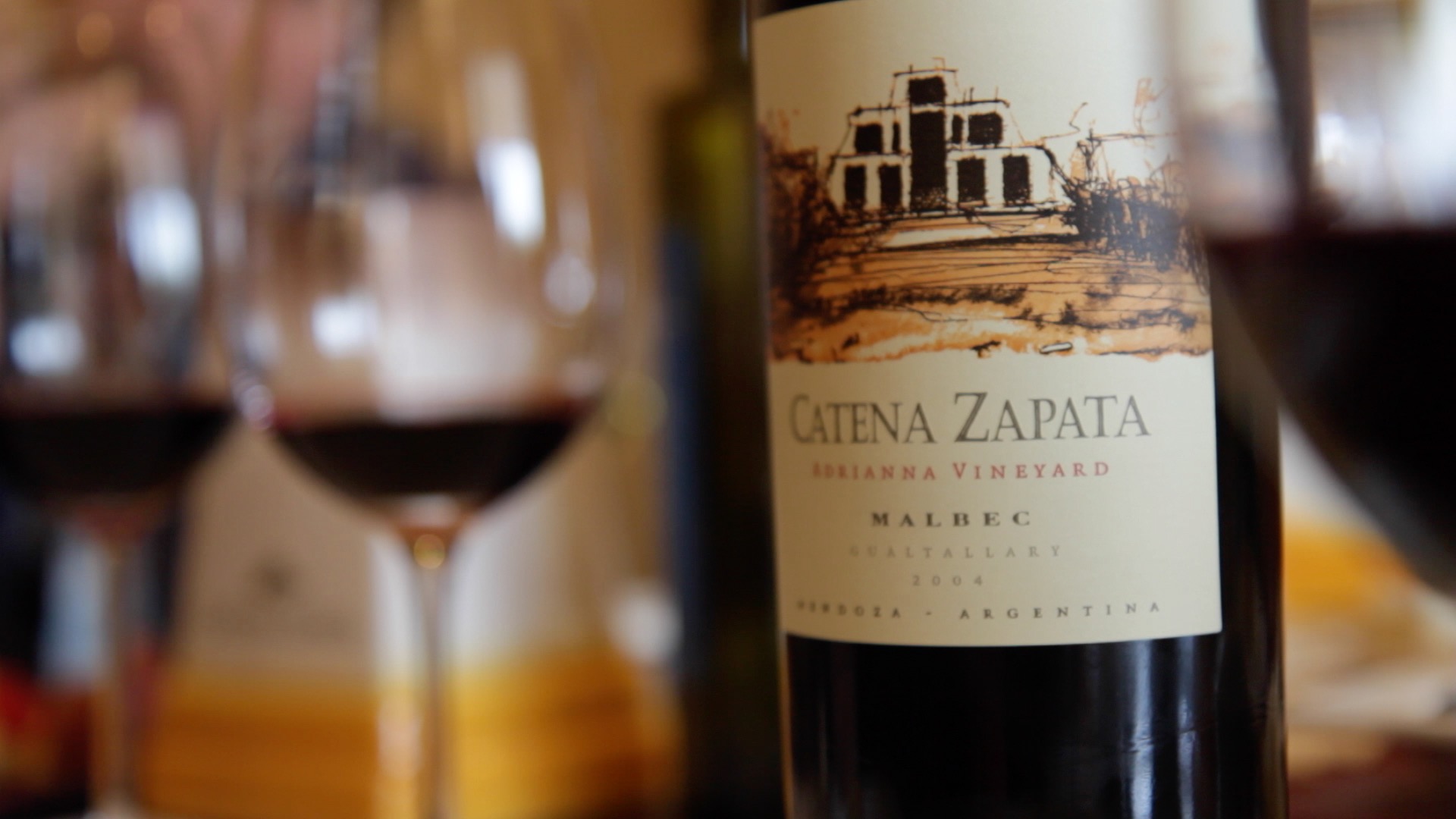 Okay. Right. Well that's a little worrying. Are there things other than Malbec that you're super excited about right now?
I am personally excited about researching our local, traditional varieties like the Criolla, a high yielding variety. It was kind of like a Sangiovese. Sangiovese was very widely planted in Mendoza and Criolla was widely planted as well. But it was used more for bulk volume wine or for concentrates. We started studying good management in the vineyard. By using the right techniques in the winery, you can produce a very unique wine. We are also very linked by tradition to Mendoza's history.
That's awesome. If you were stuck on a desert island and you could only have one wine with you, one producer, and it wasn't Catena, what would it be?
I like Sherry. I'm a big fan also of GSM (a reference to red wines blended from Grenache, Syrah and Mourvèdre from the Rhône). Things like that.
J. Cobos s/n, Agrelo, Luján de Cuyo, Mendoza
+54 261 413 1100
Purchase the paperback version of Conversations with Winemakers: Mendoza, Argentina published by Grape Collective on Amazon for $19.99 or the Kindle book for $5.99.