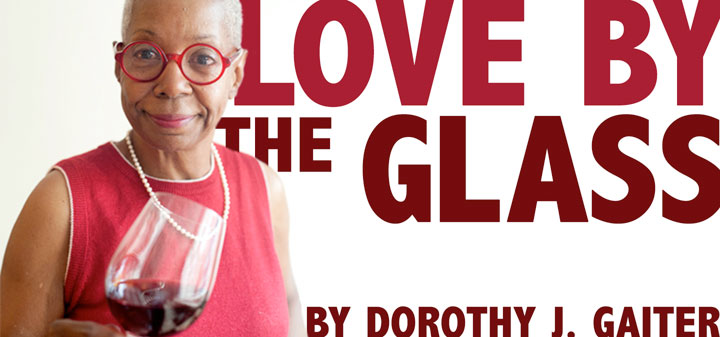 What do the queen of the Netherlands, Formula One car racing and the Volkswagen Beetle have in common? Bodegas Salentein (Sah-len-tyne), the stunningly designed, sprawling destination winery and resort in the Uco Valley in Argentina.
Salentein is owned by the Dutch conglomerate Pon Holdings, which is headquartered in the Netherlands in a 17th century castle known as Salentein. The Pon family, big in transportation, was a pioneer in the Valle de Uco in the late 1990s when it decided that world-class wines could be made in this outpost about 65 miles south of Mendoza, Argentina's most important winegrowing region.
And it threw a lot of money into the effort, bringing on board the best talent it could find. In 2010, it hired as its chief winemaker, José "Pepe" Galante, who worked for Bodega Catena Zapata for 34 years. He now works at Salentein with the famous wine consultant Paul Hobbs of California.
Professorial in bearing, Galante taught winemaking for 15 years at his alma mater, the Universidad Juan Augustin Maza. He is quiet and earnest. He told me recently that when the Pon family visited the Uco Valley and talked to people about constructing a showcase winery, some of the local people thought they were "crazy." The high-altitude alluvial land has so little rainfall that he calls it a desert. But the water it gets from ice-capped mountains is so pure that a local company bottles it for sale. The days are hot and the nights cool, perfect for retaining acidity in ripe grapes.
I met Galante when he was introducing his wines to the press over lunch. With the exception of the last wine poured, the impressive-with-chocolate 2010 Primum Malbec, the winery's signature bottling, all of the following were from 2012: Killka Torrontés, Reserve Chardonnay, Reserve Malbec, Cabernet Sauvignon and Numina Gran Corte, a proprietary red blend.
All were well-made, good representatives of their type, but my favorite was the Reserve Malbec. It tasted like good, ripe grapes and minerals, earth. It had a lush nose of ripe blackberries and blueberries that hinted at some serious power, but it was instead restrained, elegant. You could have it with just about anything, from pasta to roast beef. The winery also makes single-vineyard wines, a late-harvest dessert wine and sparkling wines. In addition to the Salentein and Killka brands, it also produces Portillo, an entry-level wine.
The Salentein property covers almost 5,000 acres, with around 1,700 planted to sustainably farmed grapes. The bodega, which has won awards for its architecture, is constructed in the shape of a cross, with each "wing" containing a high-tech, two-level winery. While the shape is functional, it also is a nod to the Jesuit missionaries who lived in the region in the 16th century and planted some of the first vineyards. There's also an underground tasting room and cellars. The property also has Killka, a cultural center and art gallery, with a restaurant, a wine shop, a guest house and, at its entrance, the Chapel of Gratitude.
Now, back to the question at the top. The late Bernardus (Ben) Pon Sr. became in 1947 the first auto dealer outside Germany to sell Volkswagens. We're talking Beetles. His company back then was called Pon's Automobielhandel (Pon's Car Dealership) and it became Volkswagen's general importer for the Netherlands. His family says a sketch he drew inspired engineers to design the VW bus, the "Hippie Bus." In 1948, his company became an importer of Porsches. Needless to say, this made him very wealthy. One of his sons, Bernardus Pon Jr., was a Formula One race car driver before giving it up to devote his attention to his well-regarded Bernardus Winery in Carmel, California.
And for the royalty portion of the question: in 2002, Prince Willem-Alexander Claus George Ferdinand of the Netherlands married a commoner from Buenos Aires, Argentina, Máxima Zorreguieta Cerruti. When his mother abdicated in 2013, he became king and she became queen of the Netherlands. Galante says Salentein's Pinot Noir was served at the royal wedding. Not Malbec? I asked. He said on the next occasion, it would most certainly be a Malbec.
Dorothy J. Gaiter conceived and wrote The Wall Street Journal's wine column, "Tastings," from 1998 to 2010 with her husband, John Brecher. She has been tasting and studying wine since 1973. She has had a distinguished career in journalism as a reporter, editor, columnist, and editorial writer at The Miami Herald and The New York Times, as well as at The Journal.