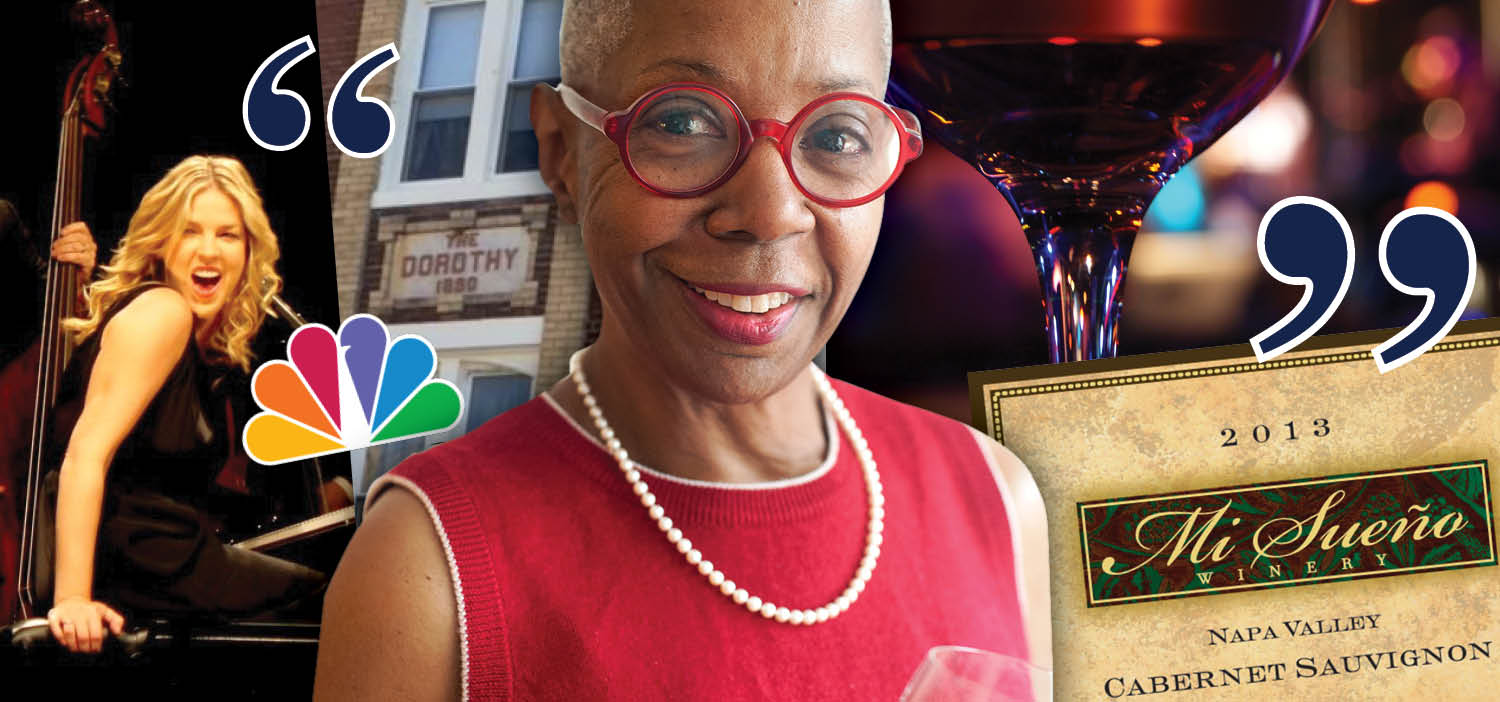 Thanks to all of you who participated in Open That Bottle Night 2018 and helped spread this annual celebration of love, friendship, memories and wine. A special shout-out to Wine-searcher.com for its sweet and timely article, which helped broaden the event's global reach. We heard from more than 1,500 wine lovers from Maui to Jacksonville, Florida, from Santa Barbara to Russia, from Seattle to London, from Vancouver to Chile, from Rhode Island to New Zealand, and from Atlanta to South Africa.
Among the wines opened: a 1998 Rolly Gassmann Gewürztraminer from a trip to Alsace in 2004; a Phelps 2004 Insignia paired with Harisa Spiced Duck and Crisp Potato Wedges; a 2006 Côtes du Jura from Jean Bourdy; in Riviera Maya, Mexico, a 2009 Colomé Reserva Malbec that was packed for the family vacation; and in the Catskills, a 1975 Spanna from northern Piedmont. (To read some of the stories and see some of the amazing wines, look up #otbn and #openthatbottlenight on Instagram and #otbn and #otbn2018 on Twitter. Warning; This will make you both hungry and thirsty.)
But here's what happened with us:
You know how when your loved one is trying to keep a secret from you they leave the room to take calls and stuff like that? Well, a couple months ago, John started doing that. He's deeply romantic, so I knew he was hiding something wonderful, but still, I wondered what it could be. Finally, he confessed. He'd bought tickets to a Diana Krall concert at the historic Capitol Theater in downtown Port Chester, N.Y. -- on Open That Bottle Night. He'd gotten so excited about the chance to see her again -- this would be our fifth time -- that he just went for it. So sweet.
The confluence of those happy events helped inform some choices: We'd need a restaurant near the theater that would allow us to bring the wine. The wine needed to be special to us but also youngish since we'd be transporting it from our country cabin. The drive might disturb any sediment in the bottle of an older wine.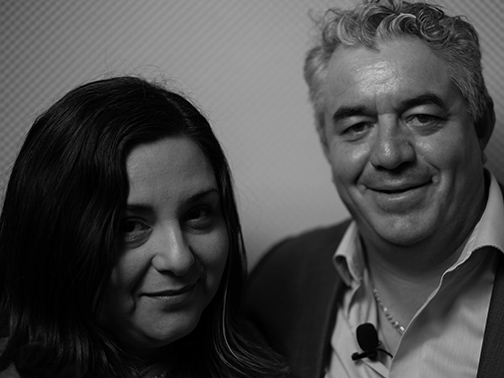 (Photograph of Lorena and Rolando Herrera of Mi Sueño)
As it happened, winemaker Rolando Herrera, who owns Mi Sueño winery in Napa with his wife, Lorena, had sent us a 2013 Mi Sueño Napa Valley Cabernet Sauvignon after I had been unable to meet him when he was in Manhattan last summer. My colleague at The Grape Collective met with him instead and wrote a splendid piece.
For us, that wine, while young, was nevertheless packed with memories. Its story, a winding tale of the enduring bonds of friendship, began in Miami, as so many good stories do. In fact, this one started in the newsroom of The Miami Herald in the '70s, with our late colleague, William Montalbano, whose talent was such that even people he lambasted were probably in awe of him.
Montalbano was one of an elite group of daredevil foreign correspondents and during the years when he overlapped at the newspaper with me and John, he covered Latin America and then Beijing. His appearances in the newsroom in Miami, therefore, were rare. However, had he been there every day, his entrance still would have stopped that teeming den of brilliant, often eccentric reporters and editors. A positive appraisal of your work, or even a nod in your direction, was something that a reporter, young or old, could feast off for months.
On March 19, 1998, while walking through his favorite market on his way to his job as the Los Angeles Times' London bureau chief, he had a heart attack and died. He was 57.
Montalbano looked like Hemingway, a big, bearded man with eyes that could pierce or smile. Over the years I observed him, I saw only one person push him around: his little girl, Andy, who would race around the newsroom or sit on his lap, her head against his huge chest. With Andrea, all three feet of her, he was a big Teddy bear. So rare were children in the newsroom, to be honest, that her innocent, infectious laugh got to all of us.
Soon after we began writing The Wall Street Journal's wine column, Tastings, in 1998, we heard from Andrea, who was then a supervising producer for the Today show. She asked if we'd like to conduct an on-air blind tasting of New Year's Eve-worthy bubblies with Matt Lauer, Katie Couric and Ann Curry. Everyone got a big laugh when Lauer preferred the most expensive wine, the Pol Roger Cuvée Winston Churchill, while Couric preferred the least expensive, Freixenet.
In 2002, when Today was celebrating its 50th anniversary, Andrea asked us to select and present on air the wine to be sipped by Today personalities, past and present, and special guests, to toast the show. We bought a magnum of 1952 Château Latour, with $950 of NBC's money. It was terrific, with rich fruit and leavening earth and minerals, and so fragrant that Muggs the chimp tried to snag a glass. (It's at 16:20:
We talked to Andy maybe a couple more times and one day she told us that her family was moving. (We lost touch, but in doing research for this column, I learned that she did become an author, as she said she wanted to, writing a series of books for young readers called Soccer Sisters. A soccer star in high school and college, Andrea, now 49 and the mother of two, was inducted into the Harvard Varsity Club Hall of Fame in 2008.)
Probably not long after we last talked to her, John and I received at our apartment a box of wine that neither of us had purchased. Inside was a note from Andy's older brother, Dennis Montalbano. The wines were from a winery we'd never heard of, Mi Sueño, founded by one of Dennis's best friends, Herrera. Dennis is a lawyer in Calistoga, in northern Napa Valley. "Mi Sueño," is Spanish for "My Dream."
The wines were very good, but over the years we rarely saw them on store shelves, a necessity for inclusion in our blind tastings. The winery was founded in 1997 with 200 cases of Chardonnay made with fruit purchased from Herrera's father-in-law. Lorena's family owns or leases 350 acres of vineyards in California. Mi Sueño today produces around 10,000 cases every year. The Herreras also own a vineyard management company, so they control every aspect of their wines' production, from their vineyards to the bottle.
In 2009, in our last Tastings column on upscale California Chardonnay, we purchased from five states more than 50 wines, from $40 to $70 from 2006 and 2007. We found a lot of disappointment in our blind tasting. But there were seven excellent wines, including Mi Sueño Winery "Ulises Vineyard" 2006 (Russian River Valley), our Best Value, Very Good/Delicious, which was a close second to our Best of Tasting, Pahlmeyer 2007 (Napa Valley), which we rated Delicious.
We called Herrera for comment for that column, happy finally to connect professionally. What is the secret to good Chardonnay, we asked him. "My job is not to screw it up," Herrera told us. "Mother Nature is very generous and I don't take it for granted that I have an opportunity to make special wines here. I am constantly trying to adjust to help the vines grow in a balanced state to get the ripe flavors that I'm looking for with as low alcohol-sugar as possible. I respect the variety and respect the site, the terroir. Everything must be a component," he told us, citing the three most important as fruit, acidity and oak.
A couple weeks ago, we drove to Port Chester to find a place where we might park on the big night. While driving by the restaurant we'd decided on, the Copacabana, a Brazilian grilled meat emporium that charged $20 corkage, I looked above its canopy and noticed a sign that identified the building it was housed in as The Dorothy 1890. I kid you not.
Who was Dorothy? I turned to the Westchester Historical Society to answer that question and the librarian there, Patrick Raftery, wrote me this:
"An article from 1891 indicates that the building was owned by William B. Smith," Raftery wrote, adding that he figured that the building was probably named after Smith's mother or wife. "Sure enough, his mother in the 1870 census is Dorothea Smith," Raftery added. "I can't say for certain that the building is named for her, but I presume that is where the name came from."
In 1890 as now, people live in The Dorothy's apartments above the ground-floor commercial spaces. We had almost two hours with the wine and it was pretty darn perfect with my rarest of red meats and John's chicken and pork, all shaved from long skewers. At 6:10, the wine was massive with blackberry and plum-like fruit, rich earth, a dash of chocolate and a core of blackness from, we'd guess, some Petit Verdot, but the wine is 100% Cabernet Sauvignon, according to the winery's website.
It had a heady cedar-like nose with some vanilla and tannins that stood up well to my juicy cuts of steaks and prime rib. An hour later, it became brighter, more elegant, stretched out so that the herbs like sage came to the fore. And surprise! It did have sediment that graciously appeared only in our final glasses. The wine was aged for 24 months in 55% new French oak barrels and the fruit came from three vineyards in the Coombsville appellation and one in Napa's Oak Knoll district. It was 14.5% alcohol and superbly balanced. Herrera made 875 cases of it. We'd tell him that he certainly didn't screw up what Nature provided for this wine! It was fabulous and could go for many more years.
And Diana Krall, oh my goodness! We'd heard her band perform Tom Waits's 1987 torch song, "Temptation," but this time it was so steamy that a woman down front had to be escorted out by her beau. She was giggling and limp, leaning on him for support. For those of you familiar with the 1989 movie "When Harry Met Sally," the song registered with every one in the theater as one of those "I'll have what she's having" moments.
That's one way of saying, I hope you all got lucky on Open That Bottle Night. We certainly did!
Dorothy J. Gaiter conceived and wrote The Wall Street Journal's wine column, "Tastings," from 1998 to 2010 with her husband, John Brecher. She has been tasting and studying wine since 1973. She has had a distinguished career in journalism as a reporter, editor, columnist and editorial writer at The Miami Herald and The New York Times as well as at The Journal. Dottie and John are well-known from their many television appearances, especially on Martha Stewart's show, and as the creators of the annual "Open That Bottle Night" celebration of wine and friendship. The first bottle they shared was André Cold Duck.
Read more of Dorothy J. Gaiter on Grape Collective.
Banner art by Piers Parlett