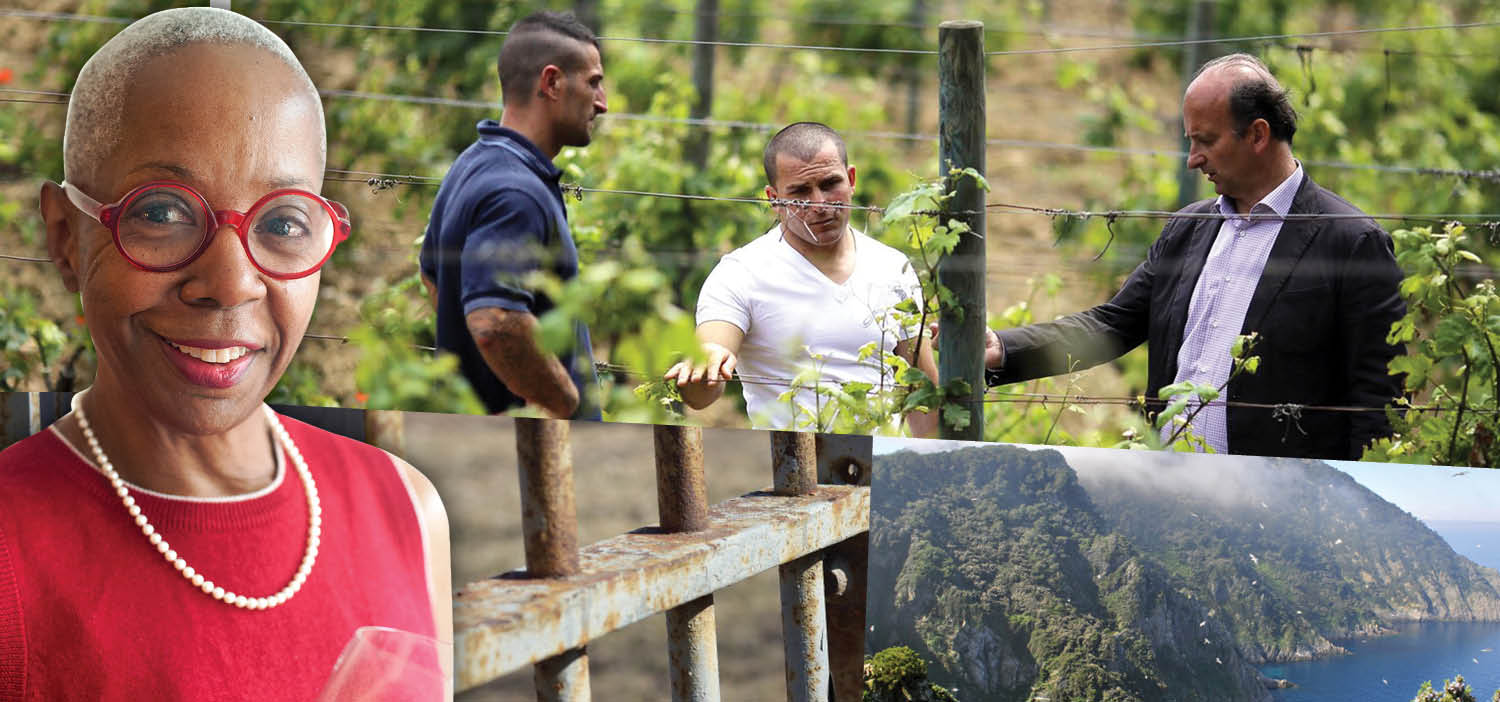 Every now and then, it's nice to be reminded of the positive ways in which wine can affect people's lives, apart from the aesthetics of imbibing it.
Over the past month, I've encountered examples of it being used as a tool to rehabilitate long-incarcerated prisoners on an island in Italy who are a few years from being released. And, in one instance, wine at a long-held Open That Bottle Night event helped raise money for the tender care of the most seriously abused children in Rochester, N.Y.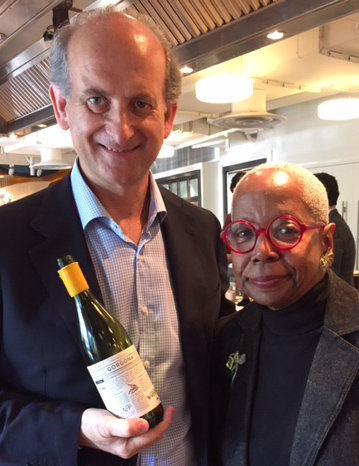 Lamberto Frescobaldi, who represents the 30th generation of one of Italy's most storied winemaking families, says the wines he makes with prisoners at the penal colony on Gorgona Island, off the coast of Tuscany, contain "the taste of hope."
"This wine is no joke," he told a group of wine writers gathered in Manhattan to hear about this latest project in the 700-year history of the Frescobaldi family. "'There are wines with labels like 'The Prisoner' or funny ones like 'I Wish I Wasn't Here.'" Holding a bottle of the current release, the 2016 Gorgona, a 50-50 white blend of organically grown Vermentino and Ansonica grapes, he added, "This is a very, very dear wine to me."
In 2012, he told us, he received an email from the then-director of the prison on the 400-acre island, asking if he would help improve the quality of the wine that the inmates made from the prison's 2.5-acre vineyard. When he told his wife about the email, he said she advised him to "dump it, it's a prison." But something about it interested him and so he called and arranged for a visit the next day, arriving at 7:30 a.m. for the only regular passage to the island, an 8 a.m. police boat that leaves from the port of Livorno, 20 miles away.
The prison, which was established in 1869, is home to about 40 inmates who are "within 5 or 6, sometimes fewer years of their 20- to 30-year sentences," Frescobaldi said. They are there for crimes like murder. One inmate and cellar worker was convicted in 1998 of the murder of Maurizio Gucci, of the fashion dynasty, at the behest of Gucci's ex-wife. Convicted sex offenders and inmates convicted of Mafia-related crimes are not permitted to reside at Gorgona. Within the country's prison system, residency at Gorgona is a perk, reserved for those who have exhibited exemplary behavior. They are locked up only at night, and work outside in the vineyards or caring for livestock from which they make cheese and turn into prized pork, all in the service of learning skills that will help them once freed. The rate of recidivism at Gorgona is 20% compared to more than three times that in prisons elsewhere in Italy.
"One day, no matter what, these guys are going to be out. We have to accept this. So we must do everything we can to help them be better people when they are free," Frescobaldi explained. "Worldwide, we have to do something so these people don't do more crimes."
That first day, he was escorted by a policeman to the prison's wine cellar. Gorgona's original two-acre vineyard was planted in 1999. However, the vineyard had been largely neglected until 2009 when one inmate, who had had a vineyard at his home on the outside, won permission to rehabilitate it with some of his fellow inmates. The wine they had been making was consumed largely by administrators and local officials, Frescobaldi said.
Inside the cellar that first day was an inmate who watched Frescobaldi's every move as he sniffed and swirled and spit. After a few minutes, Frescobaldi recounted, he noticed that he was alone with the prisoner; the police escort had left. After they left the cellar, the inmate moved close to him and put his hand on Frescobaldi's arm, holding it tightly and firmly. "How do you like the wine?" he said the inmate asked him, still holding his arm.
"You know when you taste wine and you don't want to offend the person who made it you start talking BS?" Frescobaldi told the writers, who chuckled in recognition. "So I was going on about it," he continued, when the inmate asked, "So if you like it, why did you spit it out?"
"I told him that when you taste, you spit. When you drink, you swallow," Frescobaldi responded. And with that explanation, the inmate smiled and patted him on the back and said, "I need to learn a lot of things from you."
And learn he and others have done. Agronomists and oenologists from some of Frescobaldi's six estates work side-by-side with the prisoners, teaching them how to plant, prune, care for the vines they planted on volcanic soil and fiercely windswept terrain, and to make decisions about ripeness. Other companies have gotten involved, supplying critically important equipment and training for how to serve wine. One of Frescobaldi's neighbors, the singer Andrea Bocelli, visited the prison and was so touched that the 2013 label bears his signature. A famous label designer lent her talent with intricate labels that read like newsletters in Italian and space to take notes on the wine. Some high-end restaurants in Italy carry the wine and the owner of one of Italy's most famous restaurants promotes the penal colony's "rich food and wine heritage."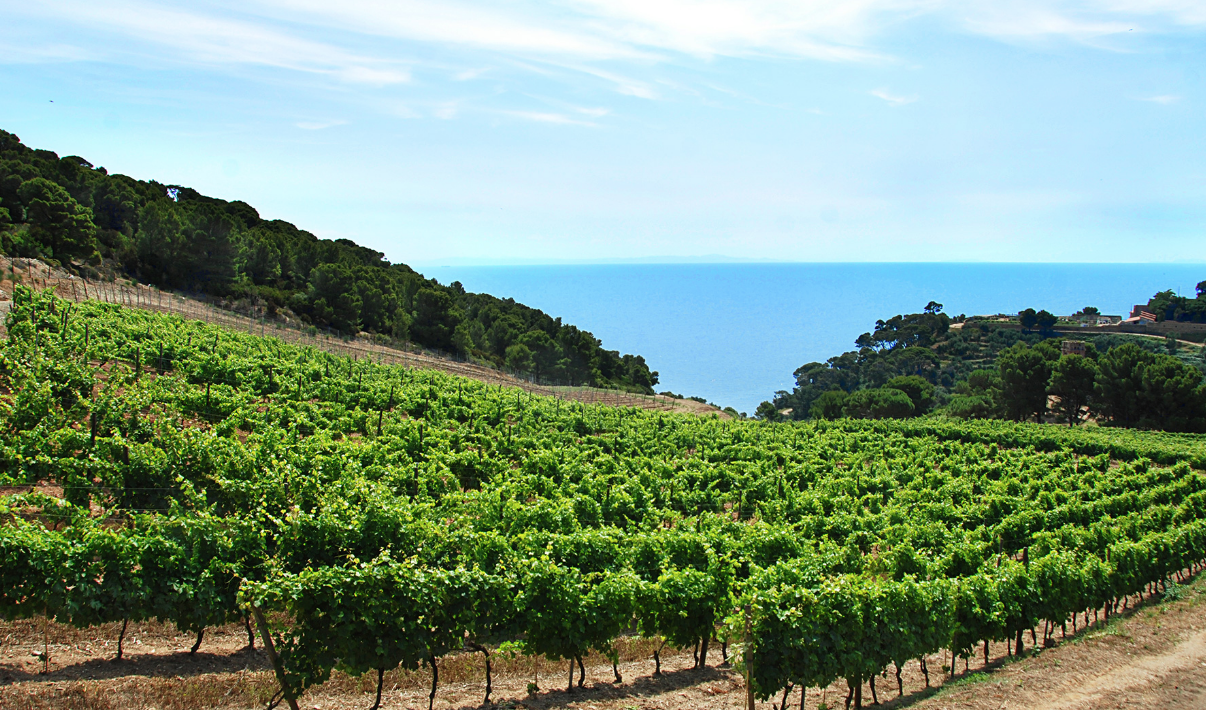 Frescobaldi says he pays the inmates the same wage they would get on the outside, so a job with him is coveted. "Some are making the first clean money they've earned in their life," he said. He rotates the inmates in groups of 18, except for a few positions that require experience, so that everyone who is interested and dedicated can work on the project. He has added acres to the original plot and pays rent for the land. It is an expensive project, not a money-maker, he said. The white wine that comes from it has risen in price from $60 a bottle to $150 retail. It's made in such small quantities, fewer than 400 cases, that only 20 packs of six bottles have been exported to the U.S., according to Alessandro Bernin, of Shaw-Ross International Importers ([email protected] ). Bernin said that Eataly Vino in New York ( [email protected]) will have the 2015 and arrangements are being made for other vintages to be sold in the U.S.
Of the five vintages tasted, from the first, the 2012, to the current, 2016, I liked the 2014 best. The Ansonica grape grows well on Gorgona, Frescobaldi said, which surprised him because when he was younger he had thought it best used as a cleaning agent, he joked, pretending to clean the counter in front of him. It lends citrus and herbal characteristics and a nutty aroma --think almonds -- to the white wine, which also made me think of apricots, passion fruit, rosemary and cedar. The 2014 was well-balanced, rounder, with a pleasant touch of saltiness, great acidity and pleasing minerality. The wines are aged in steel tanks and one-year-old barriques at the prison. They make a tiny amount, 600 bottles, of a nicely tannic and herbal red made from Sangiovese and Vermentino Nero, perfect with a rare steak, but is not exported.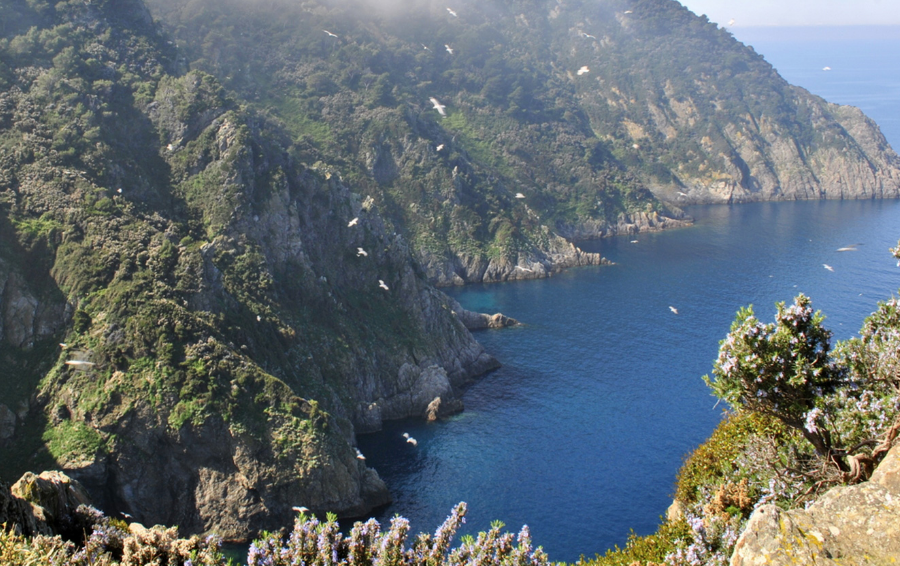 The wine is bottled at one of Frescobaldi's estates and the inmates get to taste it once a year, in June, during a fine meal, which Frescobaldi's wife, now onboard, has attended with him at the prison. Frescobaldi said he has hired two inmates after their release and others have found work at other wineries. He regrets that he was unable to hire a Chinese immigrant whose meticulous work planting the vineyard so impressed him. After the man had served his time for murder, he was deported back to China, Frescobaldi said.
When Frescobaldi left the prison that first day, "and for a year or two every time I left, I left the island in tears," he told us. "Freedom is a wonderful thing."
When the formal tasting was over, I approached Frescobaldi and asked him why he had gotten involved. He looked at me and swallowed hard and then smiled ruefully. He had asked the prison director "why me?" he said and she had told him that she had written 100 emails like the one he received and he had been the only winemaker to respond.
There was something in his response that made me think that that's where this oft-told story usually ended. There had to be more, right?
So I asked, why do you think you were the only winemaker to respond?
"I felt like I had to give back something," he told me. "Something happened in my life, an experience, a brush with death. I had to give back." He was suddenly almost whispering, which stunned me momentarily into silence. I just stared.
"I fell out of a boat in 1991 and watched it pull away. I was in the water with sharks," he said.
"For how long?" I asked, immediately felt stupid, and answered at the same time he did, "Long enough."
So we stood there for a beat, looking at each other, as the horror of his experience played out in my head, the desperate promises made that no mortal could hear.
"In 1992, when my children were three and two years old, I was given three months to live," I told him. "Doctors told John that I had pancreatic cancer and that he should take me home and get my affairs in order. Those things have a way of focusing you really quickly on what's important."
He nodded. "It was three hours," he finally said. "I thought that if I survived that, I should give something back."
At the other end of the spectrum from adult prisoners are children, innocents who have been brutalized, sexually and physically. This was the last year that Jack Whittier, CFO of an international food company in Rochester, chaired the Bivona Child Advocacy Center's Open That Bottle Night.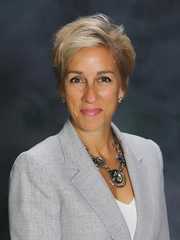 Mary Whittier (left), Jack's wife, was the founding executive director of the center, which put help for Monroe County's most severely abused children under one roof. A true hero, she stepped down last year, after spending more than 30 years in the field of the treatment and prevention of child abuse. The center puts social workers, medical professionals, law enforcement, and other support people in one place where they coordinate the casework so that traumatized children don't have to repeat the details of their abuse several times and in several locations.
The Whittiers wrote to us at The Wall Street Journal for the first time in 2006, the year Jack began hosting Open That Bottle Night galas to raise money for the center. They wrote us this, after the most recent OTBN:
"We raised $300,000 (net of expenses) which brought our 13-year total to $3.6 million (net). The wines we brought for our table were all 2006s, which was the first year of the event: Bennett Lane Reserve Cab, Conn Valley Vineyards Cab and a Caymus Cab. We always think of you the week of and especially the night of the event.
"It costs about $500 to provide services to every kid who comes to Bivona so OTBN has literally helped over 7,000 kids get the help they need to enable them to put the horrors of their past in the rear view mirror and start the healing process. Bivona is now recognized as one of the finest Child Advocacy Centers in the country and the success of OTBN is a big part of why they have been able to evolve as an organization. It has provided financial stability and enabled them to add programs and services.
"So thank you," they summed up, "for the inspiration and idea for the event. It has really made a difference in the lives of a lot of kids (and their families) in Rochester."
Dorothy J. Gaiter conceived and wrote The Wall Street Journal's wine column, "Tastings," from 1998 to 2010 with her husband, John Brecher. She has been tasting and studying wine since 1973. She has had a distinguished career in journalism as a reporter, editor, columnist and editorial writer at The Miami Herald and The New York Times as well as at The Journal. Dottie and John are well-known from their many television appearances, especially on Martha Stewart's show, and as the creators of the annual "Open That Bottle Night" celebration of wine and friendship. The first bottle they shared was André Cold Duck.
Read more of Dorothy J. Gaiter on Grape Collective.
For more on Frescobaldi read Monty Waldin's interview with Lamberto Frescobaldi.
Banner collage by Piers Parlett