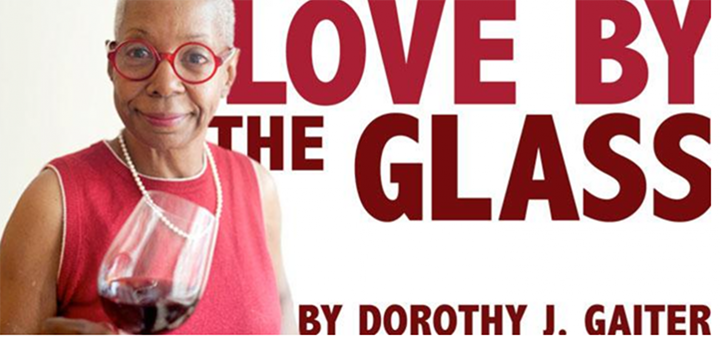 It's essential in your wine life to have house wines. Others might call them everyday wines, a sibling concept, with this caveat: Under no circumstances should these wines, or any one wine, no matter how grand or humbly delicious, be consumed every day. That would just be wrong and boring.
"Good as always" was our notation on Dec. 15, 1980, about a $7.97 bottle of Domaine Chandon Brut from Napa. House wines, in the simplest sense, should be just that: reliably satisfying.
There are times when a house wine can be Honey-I'm-home-welcoming, just something to sip while you're deciding on a different wine to have with dinner, and the perfect wine to have with dinner. Sometimes, it depends on how much energy we want to put into making a choice.
Off and on during the 1980s, Chandon was our house wine. It was tasty and could be sipped alone and it went really well with a wide variety of dishes. We always had a bottle chilled. Chip Cassidy, a smart and sympathetic merchant in Miami who helped us so much on our wine journey beginning in the 1970s, sometimes sold magnums of it for $19.99. It was so festive that we poured it for parents whose little ones rang our doorbell in Coral Gables on Halloween.
When we were starting out with wine, these were some of our house wines: David Bruce Cabernet Sauvignon, Santa Cruz Mountains, California; Premiat from Romania; Bull's Blood (or Egri Bikaver) from Hungary; Lindemans Chardonnay from Australia; Fetzer Sundial Chardonnay, Mendocino; Schug Cabernet Franc, Sonoma; and Clos du Bois Cabernet Sauvignon, Sonoma. John and I worked wildly different schedules sometimes at The Miami Herald and, in the main, these were wines that we felt comfortable opening without the other being home.
What these had in common back then and with our more recent house wines, below, is that they were well-made and affordable, especially with a case discount. Sometimes we had more than one house wine at a time. If you have merchants you trust, ask them for suggestions, and go to in-store tastings to find wines that might fit the bill for you.
We don't often buy a case of the same wine, and we've only done it once without having had a bottle of the wine first. That was a case of Château d'Yquem in our first child's birth year. From our limited experience with Château d'Yquem in other vintages, we didn't think it much of a risk. We'll let you know when she opens one.
We've only once purchased a case of the same wine in more than one vintage. We've had a case in three successive vintages of one of our current house wines, Château Haut-Rian Bordeaux Blanc, from Rions, $12. In 2014, I wrote about this vegan wine that's 40% Sauvignon Blanc and 60% Sémillon after I discovered it and its winemaker during a huge portfolio tasting. Each year since, I've had a bottle or glass of it and, satisfied with my initial judgment, have bought a case. It's literally mouth-watering, with enough acidity and minerals that it can make shucked oysters dance.
We've only once purchased more than a case of a single wine in one day. John's notes indicate that on Aug. 14, 1987, he bought a bottle of 1982 Ridge Howell Mountain Cabernet Sauvignon for $6.99 at a long-gone, chi-chi market in the Coconut Grove area of Miami called Scotty's. Next to this entry in our notebook, he wrote "great buy."
I guess it was, because just two days later, on August 16, according to his notes, he and I went back to Scotty's and bought 20 bottles of that wine, which was the first vintage Ridge made from Mike Beatty's vineyard. While we were at it, we bought all of the other wines from Ridge that the store had: seven bottles of 1981 Ridge Cabernet Sauvignon Tepusquet Vineyard in Santa Maria, California; six bottles of 1981 Ridge Cabernet Sauvignon Napa Valley; and one bottle of 1981 Ridge Cabernet Sauvignon Jimsomare Vineyard, Santa Cruz Mountains. Each one $6.99.
The 1982 Howell Mountain, which marked Ridge's 20th anniversary, was bottled in September 1984. The label, which bears now-retired winemaker Paul Draper's initials, notes that earlier in 1984, Howell Mountain in Napa Valley received its own "closely defined appellation." Now, of course, Howell Mountain needs no introduction, just to make it clear that, yeah, we know!
Incredibly, these famous wines became our house reds for several years. In fact, when we moved back to New York in 1990, we brought several with us. When we cooked something special, we sometimes, but not always, had them. Because we had them in our home, in a wine closet, they were always the perfect temperature. That's key with house wines. They must be as well cared-for as your special-occasion wines because there are times when they are more precious, when you need them.
While years ago the list of our house wines would have been heavy on wines from the U.S., the short list below has none and that pains us. We have bought cases of wines from these U.S. wineries, among others. However, they are not everyday wines: Massican Wines from Napa; Dunham Cellars from Walla Walla, Wash.; 1962 Martin Ray from Santa Rosa; 1974 Mondavi Reserve Cabernet Sauvignon, from Napa; and a case of Cabernet Franc from the now-closed Ternhaven Cellars, Long Island, N.Y. Price has a lot to do with them not being house wines, but also the fact that we want to delve deep into them, drink them mindfully, and note how they age.
Over the past two years, these have been among our most enjoyed house wines:
A couple years ago, we drank a lot of Susana Balbo Crios Torrontes, Argentina, $13. Nicely varietal and easy, we'd sip it as soon as we got comfortable after arriving home. Sometimes we had it with take-out.
We discovered the Cuvee Gastronomie Savoie Abymes, Jean Perrier et Fils, France, $12 during an unfortunate experience at a seafood restaurant. It was the least expensive wine on the wine list and we were punished for ordering it. However, we came away with a wine of character that has transcended those small people who will never see us again. Find this at your local store on Winesearcher.
Falanghina from Feudi di San Gregorio, Italy, $12 to $15, was another delightful white wine with nice weight and a variety of citrus notes that we adored and it led us to try other Falanghinas. We talked about laying down some to see what would happen, but haven't yet.
Jim Clarke, U.S. market manager for the Wines of South Africa organization, taught a masterclass on that country's wines back in February. Iona Sauvignon Blanc, South Africa, $11.99, so impressed us that John ordered a case of it as soon as we got home. It's been indispensable. A lot of wineries in a lot of countries make Sauvignon Blanc. This didn't taste like New Zealand or France or Chile. It had a fetching hint of earth while maintaining juicy tropical notes. Find this at your local store on Winesearcher.
This last wine, 2015 Pinot Noir from Willy Gisselbrecht in Alsace, $15.99, came through big-time last weekend when we had company over unexpectedly. It's been a long time since we had a red house wine. Not sure why that is, but this is beautiful, with lovely, light Pinot Noir fruit, heavenly lavender scents and blackberry-blueberry like fruit. Just chatting, we finished one bottle and when our Peruvian chicken delivery arrived, John walked over to one of our wine closets and pulled out a second. Nobody had fussed over the wine; they just enjoyed it. Easy-peasy delicious, as a house wine should be.
Sadly, this vintage is no longer available, but the importer, Vision Wine Brands of Port Chester, N.Y., says it is expecting the 2016 in about three weeks. We're going to mark our calendars and you should too, then check Mister Wright Fine Wines and Spirits in Manhattan or Wine-Searcher.com.
Dorothy J. Gaiter conceived and wrote The Wall Street Journal's wine column, "Tastings," from 1998 to 2010 with her husband, John Brecher. She has been tasting and studying wine since 1973. She has had a distinguished career in journalism as a reporter, editor, columnist and editorial writer at The Miami Herald and The New York Times as well as at The Journal. Dottie and John are well-known from their many television appearances, especially on Martha Stewart's show, and as the creators of the annual "Open That Bottle Night" celebration of wine and friendship. The first bottle they shared was André Cold Duck.
Read more of Dorothy J. Gaiter on Grape Collective.
Banner by Piers Parlett