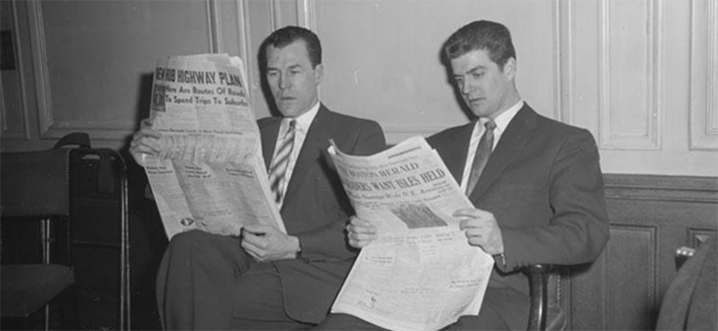 Esquire says cheap wine is about to get more expensive. "However, the price of wine has already risen significantly in Italy, Spain, and France, CNN reports, and this bad harvest could affect the price of cheap wine—as in, the kind that isn't stockpiled to be lovingly opened on an anniversary 10 years from now."
The Chicago Tribune on how to use wine scores. "It's all largely subjective. Unless you are going to use a score simply as a jumping-off point then go and do your own research, relying on that number alone is a little bit of a crap shoot. Even if a score is bolstered by a description, you still don't know if the score-giver and you smell and taste in the same way."
The Sacbee profiles Sean Minor. "Minor owns no winery, tends no vineyard, yet his name stands for character and value in wines in every stretch of the country but Alaska, the only state where they aren't distributed."
Amanda Barnes writing in Seven Fifty Daily on how Cabernet Franc is on the rise in Argentina. "Not only popular with winemakers, this red Bordeaux variety is a favorite among Argentine sommeliers and commonly appears on wine lists in the country's top restaurants and bars."
The Punch insiders guide to alt-California wine. "Our definition of an alt-California wine is essentially one that is based in Old World traditions, but not obviously in the big French trio: Bordeaux, Burgundy and the Rhône."