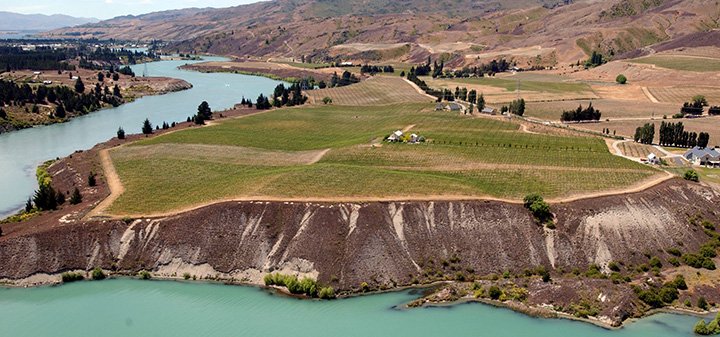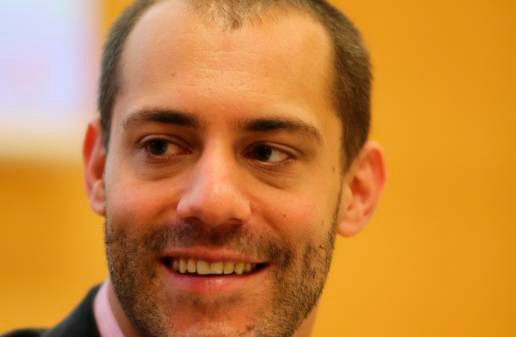 Americans are fascinated by New Zealand. Thanks to "The Lord of the Rings" — and the tourism board's "100% Pure New Zealand" marketing campaign — we envision stunning landscapes when we think of the island nation. We picture a playground for adventure, with endless options for hiking, bungee jumping, whale watching, and the like. When it comes to wine, though, Americans know very little about New Zealand.

If anything, we simply think of Marlborough Sauvignon Blanc. Because of brands like Oyster Bay and Kim Crawford, most wine enthusiasts are familiar with the nation's signature style, marked by explosive aromas of fresh-cut grass and bracing acidity. Indeed, that single variety accounts for 84.5 percent of the nation's wine exports. And each year, New Zealand ships nearly 50 million bottles of Sauvignon Blanc to the United States.

Eric Platt, the U.S. representative for Pacific Prime Wines, an import company backed by four, family-owned New Zealand wine producers, is on a mission to show that New Zealand's offerings are actually quite diverse. So virtually every day, he meets with restaurants, retailers, distributors, and consumers to show that there's more to New Zealand than mass-market Sauvignon Blanc. Platt's job is to sell wine, of course, but he considers himself a teacher.

"It's education, all the time," Platt explained one recent morning. "We're still at the ground level, so we need ambassadors to get people excited about New Zealand wines."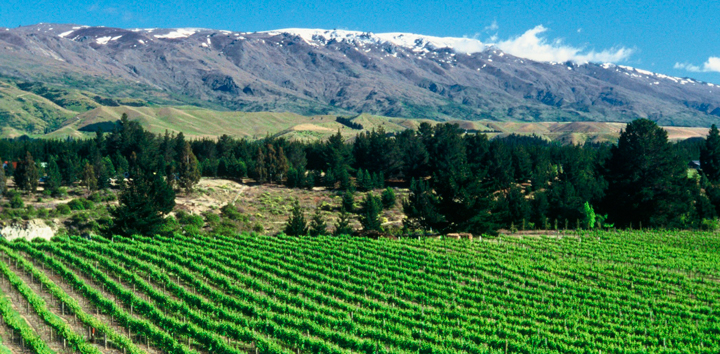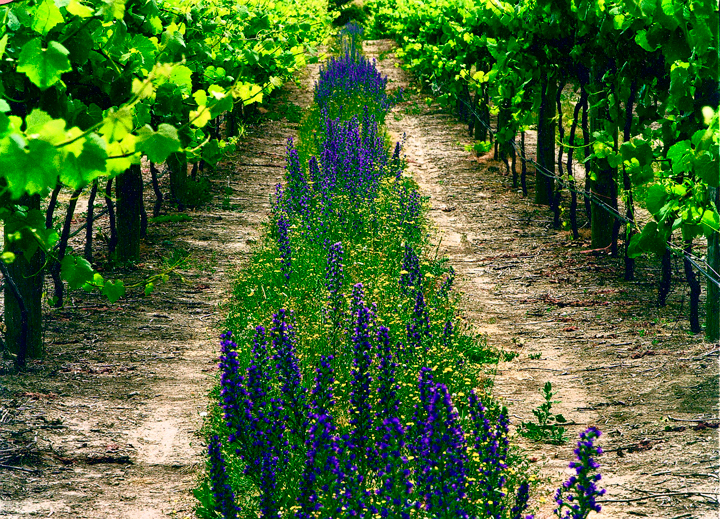 Above: The vineyards' backdrop at Carrick Wines. Right: Flowers amid the grapes.
Platt and I met because Francis Hutt, the winemaker at Carrick Wines in Central Otago, New Zealand, was visiting the United States. Central Otago is the world's southernmost winemaking region, so Hutt is best known for his Pinot Noir, Pinot Gris, and Riesling, three varieties that excel in cool climates.

Hutt's wines are the real deal. But for those who recognize that New Zealand's wine landscape is incredibly varied, and full of serious wines, this is hardly surprising.

Three years ago, I was blown away by a Bordeaux-style red from Blake Family Vineyard in Hawkes Bay. Shortly thereafter, I tasted an equally moving Syrah from Man O' War Vineyards, a winery on Waiheke Island. In the years since, I've been impressed with many wines from New Zealand.

Platt has nothing against Sauvignon Blanc. In fact, all four of the wineries in his portfolio produce single-varietal wines from the grape. And he thinks there's room for large brands like Kim Crawford. But he'd like more consumers to support New Zealand's smaller wineries.
Below: New Zealand is full of spectacular views — and equally spectacular wine. Man O' War Vineyards celebrates both.



"I like to use the analogy of dining at an intimate 50-seat restaurant versus a 250-seat chain," he explained. "The chain serves a purpose, just like the mass-market wine. It brings us an experience that we come to expect. The small restaurant is similar to a small winery; surprises await us at every corner."

New Zealand is home to about 700 wineries. And even though the nation is best known for a single variety from a single region, its winemaking history goes back to 1819, when Samuel Marsden, an English missionary, planted wine grapes and noted that "New Zealand promises to be very favorable to the vine."

Since January, New Zealand wine shipments to the United States are up nearly 20 percent. Shipments from virtually every other nation are down. Platt has noticed this uptick. So perhaps consumers are starting to realize that New Zealand does, indeed, offer many surprises.

David White is the founder and editor of Terroirist.com, which was named "Best Overall Wine Blog" at the 2013 Wine Blog Awards. His columns are housed at Grape Collective.