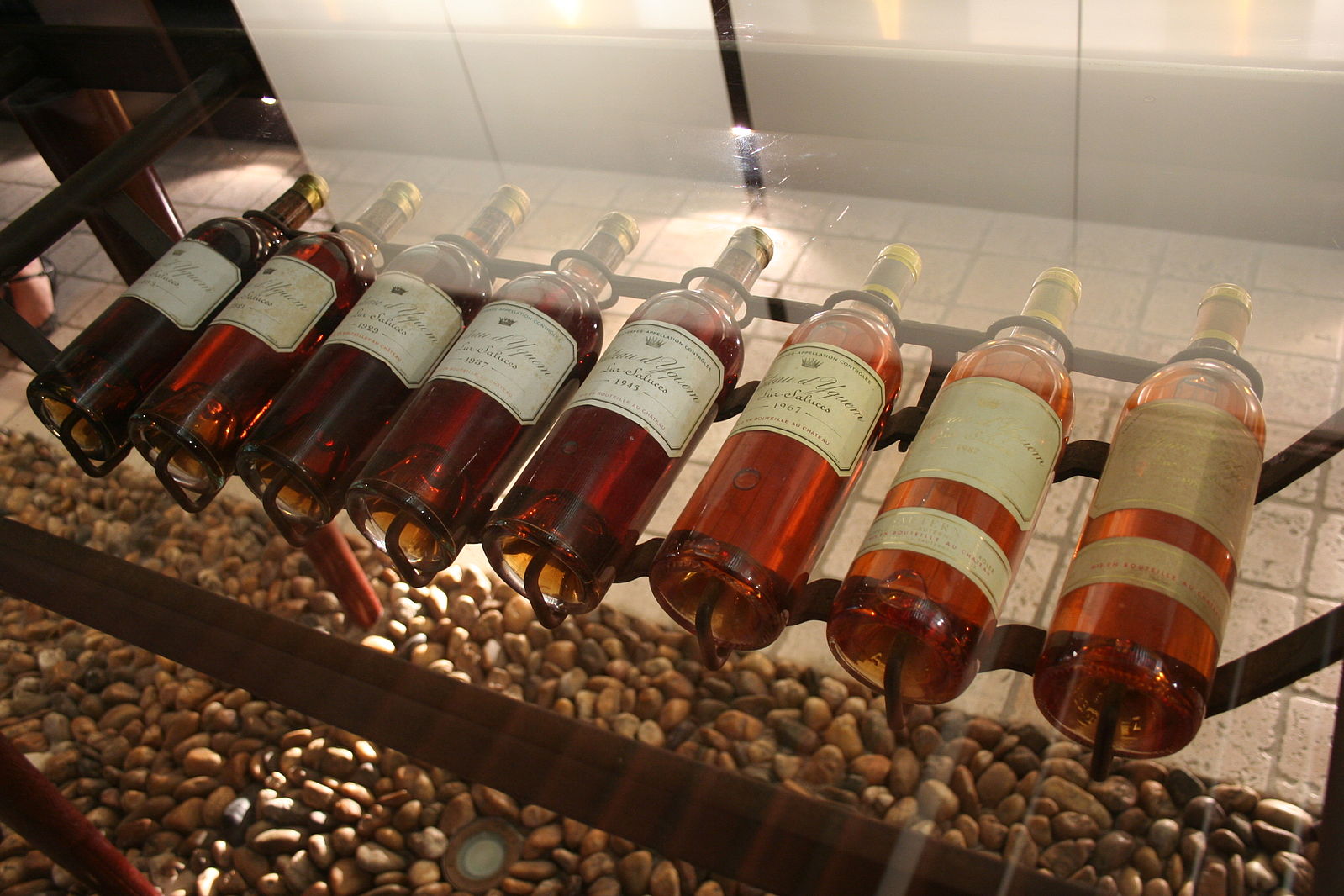 Olivier Bernard knows Bordeaux.
Born there in 1960, Bernard has spent his entire life in the region -- and worked in the wine industry since 1978 when he opened a small wine shop. In 1983, he took over the operations at Domaine de Chevalier after his family purchased the historic estate in Pessac-Léognan. And he has been president of the Union des Grands Cru, the promotional body for Bordeaux's top producers, since 2012.
So it's telling that Bernard's estate in Sauternes, Clos des Lunes, focuses almost exclusively on dry wines.
Sauternes, of course, is the famous sub-region in Bordeaux where botrytis cinerea -- the fungus known as "noble rot" --attacks grapes almost every year, leaving them desiccated, shriveled, and covered with fuzzy mold. Out of these beastly grapes comes the world's most famous sweet wine.
Why would one of Bordeaux's most passionate ambassadors make dry wine in Sauternes?
Soil and climate play a role, to be sure. But the market, no doubt, plays a larger one. Sadly, Sauternes is out of fashion.
Over the past 40 years, U.S. imports of Sauternes have declined almost 70 percent. Between 2004 and 2013, according to Liv-ex, auction prices on wines from the region's top châteaux -- Coutet, Climens, Rieussec, Suduiraut, and Yquem -- dropped between 19 and 37 percent.
In part, this drop is explained by changing preferences. Most of today's wine enthusiasts just don't take sweet wines seriously.
Changing dining culture has also impacted sales. Structured, leisurely dinners were once more common -- and always ended with dessert wines like Sauternes or Port. Today, such indulgences are rare -- and drawn-out meals are more likely to end with coffee than sweet wine.
Consumers have also moved beyond Bordeaux. Everyone still recognizes the region's significance, obviously. But for all intents and purposes, today's consumers have unlimited choices -- and are responding accordingly. The average upscale supermarket carries more than 1,500 wine selections from across the globe. Those who do drink sweet wine have plenty to choose from.
To survive, many producers in Sauternes have turned to dry whites. Most major estates have always produced at least a bit of dry wine; Château d'Yquem has produced a dry blend of Semillon and Sauvignon Blanc -- simply called "Y" -- since 1959. But today, more producers are producing more dry wine than ever before.
Producers have also worked to convince consumers that their wines needn't be pigeon holed as dessert. Aline Baly, the Parisian-born, American-raised, third-generation proprietor of Château Coutet spends much of her time trotting the globe showing off the versatility of her wines. Indeed, this past week, I received a holiday card from Baly suggesting I pair this year's Thanksgiving turkey with Coutet.
Some producers have tried to up the region's cool factor. Earlier this year, for example, three producers teamed up with Perrier, the bottled water company, to create a wine for French nightclubs. It's designed to be mixed with sparkling water and served over ice. Other producers, targeting the same audience, have packaged their wines in 100-milliliter vials.
The move towards dry wine makes sense. It's what the market is demanding and, as Olivier Bernard explained in a recent conversation, "all great sweet wine in the world once had the potential to be a great dry wine." The push to highlight the versatility of Sauternes also makes sense. Food is more varied and exotic than ever before -- and sweet wines often make the most sense. The move to sell wine through gimmickry, though, seems at odds with the tradition that distinguishes Sauternes.
Few regions can match Sauternes' history. And no wines of such consequence are a better deal. So long as one is willing to forgo Yquem, savvy consumers can purchase half bottles from virtually every top producer -- many with a decade or more of age -- for less than $30. Wines from other regions of such significance cost multiples more.
One must root for today's efforts to sustain the region -- and hope that serious consumers continue to find at least some space for Sauternes.
David White is the founder and editor of Terroirist.com, one of the world's most popular wine blogs. His columns are housed at GrapeCollective.com.