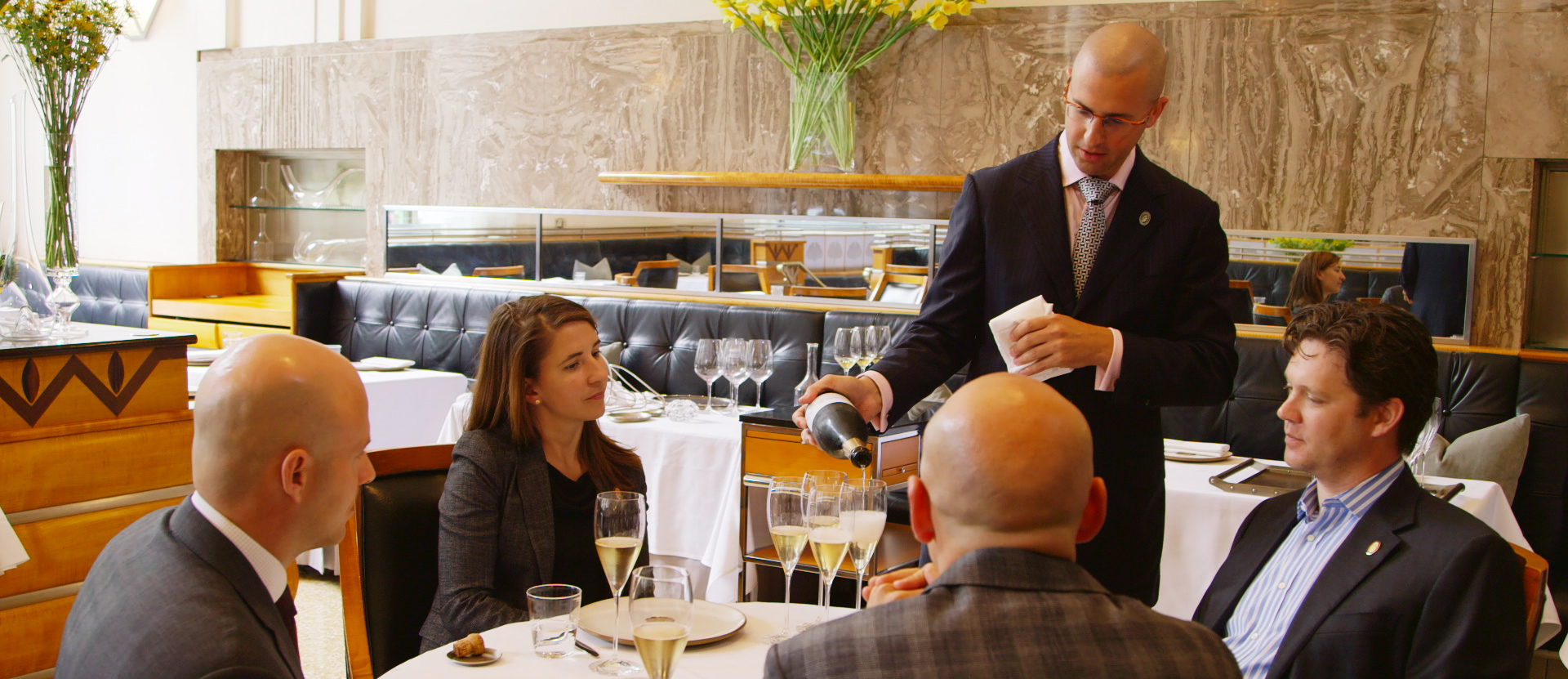 The people who love wine can talk about "good juice" for hours. For years discussing wine to no end remained in the small circles of oenophiles, but then the success of the documentary "Somm" helped show that the wine world can be of interest to a wider group of people. Now the Esquire Network is attempting to replicate that success on the small screen.
"Uncorked" is a six–part series of hour long episodes following six aspiring Master Sommeliers as they prepare for, and eventually take, the Master Sommelier test. It's no small feat. Even if "Somm" is your only reference point to go from, the difficulty of the theory, service and blind tasting sections of the test are obvious. Only 230 people have passed the Master Sommelier test in more than 40 years. The difficulty of making compelling TV around wine as a subject matter is equally as challenging.
Despite the reverence of people who have attained Master level, the show is lightly billed as a "journey into one of the few worlds where drinking counts as studying…" It also already has its detractors.
W. Blake Gray, author of "The Gray Report" blog and the California editor of Wine Searcher, wrote a scathing review comparing watching the aspiring Master Sommeliers to watching minor league baseball. The biggest fault Gray finds lies in the sommeliers themselves. He describes them as condescending wine hipsters and "self–absorbed and awkward." It's also important to remember, however, that the book is yet to be written on how (or if) wine can be successfully displayed on the small screen.
There isn't, for example, an Anthony Bourdain of the wine world. Success lies in telling a compelling story. As Morgan Harris, one of the sommeliers training for the test in "Uncorked" said in an email: "At the end of the day, wine is actually about people and relationships, and not necessarily all about what's in the bottle." Selling a wine becomes selling a story, and each wine a sommelier chooses to exhibit becomes part of a collection of curated stories to tell a customer. At least that is the artsy and glamorous way of looking at things.
There are few examples of wine television shows that have had any staying power. Vinetalk, which launched in 2011 on PBS, has been the sole example of a recent wine focused television show that has continued production past a sole season. The show stars actor Stanley Tucci and Food & Wine's Ray Isle who speak with guest celebrities about wine and life. Celebrities who have featured on ths show include John Lithgow, Rosie Perez, Julianne Moore, Steve Buscemi, and Nathan Lane. Last year the New York Post reported Jay McInerney was close to a deal to put a wine TV show on the air. "American Wine Journeys" would look at "history through wine," and would co-star top sommelier Carla Rzeszewski. However since the Post's June 2014 story there have been no further reports on his progress in getting it made.
The question of whether wine is a suitable subject matter for television is one that has been debated for years now. As far back as 2011 Talia Baiochi writing on Eater asked, "Can wine TV succeed?" Her solution? "Let us, for example, quickly picture a wine show that brings food, people, and culture together in their place of origin. The characters will not be celebrities, wine personalities, or businessmen, but winemakers. Their eccentricities are often beyond the best imaginations of scriptwriters and their influences and motivations can provide enlightening windows into the culture and history of the place they come from."
It's not completely out in left field, to borrow Gray's baseball metaphor, to imagine that sommeliers are the next stars of the gastronomical world. Wine-ing and dining are a staple of our culture, and celebrity chefs have already taken over the dining experience. What is to stop sommeliers from taking over the wine-ing experience?
Grape Collective had a chance to ask a few questions to some of the sommeliers featured on "Uncorked." Before you watch the show, get a taste of a few of the program's personalities and hear what they have to say about the role of the sommelier, being a part of "Uncorked," grape varieties to pay attention to and the most important thing people need to know about wine today.
Jack Mason: From College Station, Texas. Third time taking the exam. Wine director at Marta. Zagat's and Forbes' "30 under 30" and Wine & Spirits "Best New Sommelier" of 2015.
The role of the sommelier has reached star status recently, what additions do you think this has added to the wine industry?
I think that with more exposure, with all that it takes to run a wine program and to train to give high-level, knowledgeable service, people will understand that sommeliers do more than just drink wine all day (even though there is a lot of that happening too).
Yannick Benjamin: On his final attempt to pass the test. Sommelier at New York's University Club and lead lecturer for Saturday seminars at Le Du's Wines in the West Village. Car accident left him paralyzed from waist down, but he has made a wheelchair with a table that allows him to continue to be a sommelier.
What was the best part about being a part of "Uncorked"?
I was very hesitant to do the show because I was extremely worried about how I was going to be portrayed after the show was edited and ready to go. I asked all my closest friends and family members what their thoughts were on this and they all said that I needed to do this because I needed to represent the disabled community. I am a paraplegic, and one of the most frustrating things is to see characters such as Artie Abrams on the TV show Glee who portrays someone that is disabled, but the actual person playing Arite is not. The disabled community is growing and we need to not only be heard, but also to be seen and the rest of society has to realize that as well because the perception is that if you are disabled the only job you can have is behind the desk and that needs to change. I am an advocate of change and hopefully a good amount of people that are influential in both the wine and hospitality industry will begin to practice the hiring of people with disabilities after the show airs. I truly hope that positive side of this show is that it will increase the awareness for employment with people with disabilities of all types.
Which grape varieties do you believe the public should pay more attention to? Are there are varieties that receive too much attention in your opinion?
The varietal that I still have not figured out why it has not taken off in the wine world is Syrah. Syrah is my absolute love and for the rest of the winter it will be my go-to wine. Particularly Syrah from the Northern Rhone. However, Australia has some formidable producers of Syrah, also known as Shiraz, making some of the most delicious wines with tons of character. I do not believe that there are varietals that are getting too much attention and if they are I am happy for the producers, but everything is relevant and I just want everyone and everything from all walks of life that are in the wine industry to succeed.
Dana Gaiser: Key accounts director for Lauber Imports. Studied mechanical engineering at Stanford, and then took a position as an assistant sommelier in 2001. Third attempt at the exam.
Which grape varieties do you believe the public should pay more attention to? Are there are varieties that receive too much attention in your opinion?
Riesling is perhaps the greatest white grape in the world, yet often does not get love from a large percentage of the wine-drinking population. As for other grapes I think deserve more attention, I would say Chenin Blanc, Vermentino, Mouvedre, Nerello Mascallese just to name a few.
Regarding grapes that get a little too much love...Malbec, Sauvignon Blanc, Chardonnay. Not to say these grapes do not make great wines, in fact some of the greatest in the world in the case of Chardonnay. There are just way too many poor versions of these wines produced, some insipid, some overblown.
Do you believe that the role of the sommelier will grow as in a similar way as the role of the chef in the future?
I see the sommelier as more of a guide, curator and teacher that is there to add to the experience and make the guest and wine buying public in general comfortable and informed. I see the role becoming more and more important as both the consumer base grows and the sheer number of quality wines produced increase. But to compare the role of the sommelier to that of the chef is difficult as the sommelier is not the one creating the wine.
Morgan Harris: First exposed to wine while working part-time in college at a large Italian restaurant in Boston. The sommelier at Michelin-starred Aureole restaurant in Times Square. Second time taking the test.
What is the most important thing you believe people need to know about wine today?
Wine is part of food culture; if you're interested in food, you should be interested in wine as well. Wine doesn't always need to be profound or amazing. It just needs to be yummy and in your price range. You have a right to have an opinion on a wine, and your lack of expertise does not rob you of an ability to judge something as delicious. Simultaneously, how are you ever going to find out what you really love drinking if you don't try something new every once and a while?
At the end of the day, wine is actually about people and relationships, and not necessarily all about what's in the bottle. It's about the person who made it, and how they stewarded their land and raised the wine. It's about the people who hand-selected it, imported it, distributed it, and put it on a wine list or a store shelf because he (or she) thought it was delicious, a value, or maybe, even, profound. And it's definitely about you, the drinker, tasting that wine, and the joy and the questions it may generate for you. The energy, love, and connection that is shared between all the stakeholders in a bottle of wine is really why wine might even be truly important.
Do you think that the role of the sommelier will grow in a similar way as the role of the chef in the future?
The growth of the sommelier profession is inevitable as Americans get more interested in wine. Restauranteurs are starting to see the necessity of having a dedicated wine professional on the floor as consumer expectations about wine service are elevated; the revenue potential on increased wine sales is massive. Furthermore, as the "value" of higher education diminishes, more trade-type jobs that earn solid upper-middle-class salaries will become more popular (i.e. sommeliers).
The rise of popularity of sommeliers will likely manifest differently from the rise of chefs, even though they're both part of food culture. Chefs are generative talents; they create and assemble dishes. Their work is much closer to the work of the artist. In regards to wine, our role as sommeliers is more as curator, storyteller, or connector. We're one of the intermediaries between the people who make the wine and those who will ultimately drink it.
Looking forward, another big question is what new roles will people with sommelier-type skill sets start to fill in the wine business? Very few people want to be on a restaurant floor forever; it's tough, physical work that demands difficult hours. As front of house staff, it can be incredibly emotionally taxing as well, because you need to give so much personal energy to take great care of a guest.
I have more than a few years on the floor left in me for sure, but as this current generation of sommeliers now moving into their late 30s and early 40s starts to exit the floor, I think the opportunities they'll have will be slightly broader than generations of sommeliers before them.
The role of the sommelier has reached star status recently, what additions do you think this has added to the wine industry?
Well, "stars" is an aggressive characterization; I might say we're having a moment. There's a funny tension between sommeliers (as front of house staff) needing to be anonymous and unobtrusive to a diner's experience and simultaneously functioning as "stars".
There's definitely a performative aspect to what sommeliers do, but I think ultimately, people are looking for more a tailored, human aspect to their dining experience, and what we do as sommeliers is connect them to the people who make the wines they're drinking.
Interest in food culture (and wine as an extension of that) is at an all-time high, and as we're the faces of wine service in the restaurants people dine in, they've become interested in how and why we choose wines for them. In addition, I think people are starting to realize more and more what value we can add to their meal and how we can get them the most bang for their buck.
Ultimately, the visual story of wine is very boring, so you need people to be the narrative, and thus individuals on the production-side (winemakers, vineyard managers), and sommeliers as their in-restaurant advocates, will become more and more a part of that story. The important part about wine isn't really wine itself. It's how wine can connect us.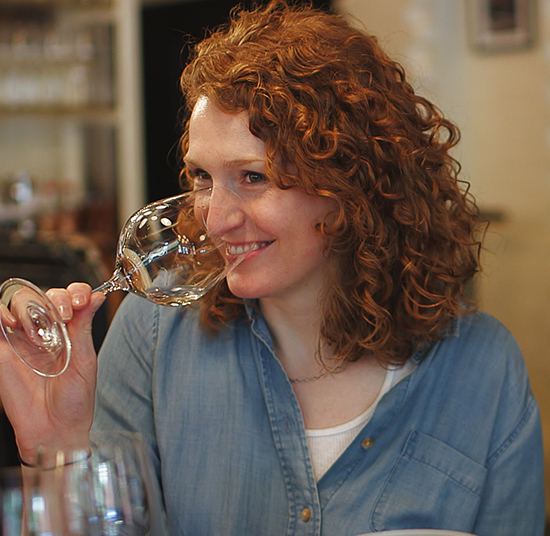 Jane Lopes: Lopes moved to New York in January of 2013 where she worked at Maialino and Ristorante Morini before landing at Eleven Madison Park in October of 2014. During her tenure in New York, Jane passed her Advanced Exam through the Court of Master Sommeliers, receiving the second highest score, was named Wine & Spirits "Best New Sommelier" 2014, and won the Chaîne des Rôtisseurs Jeune Somm Nationals 2014. Jane is taking the examination for the first time.
What wine region are you most excited about right now?
I know Burgundy seems cliché to say, but I never really drank much White Burgundy until recently -- I was so often disappointed with the wines I bought and opened for the value. But I've been finding excitement in humble bottlings from some simpler appellations -- St. Aubin, Auxey-Duresses, Cote de Nuits Villages, etc.