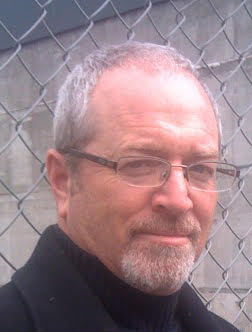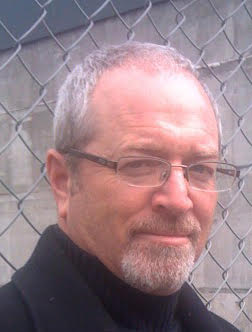 Tom Wark has been on the communications side of the wine world since 1990. Along with doing public relations for small and medium sized wineries, Wark has been a constant (and commanding) defender for the rights of wine consumers and wine sellers alike. He's not afraid to take on inequities or big business, and he's surely not afraid to hold back in his language and syntax. Wark is through and through a critic's critic — no topic is sacred, no topic is safe on his blog Fermentation: The Daily Wine Blog.

This interview has been edited for clarity.

What made you want to start a daily wine blog?

Like most folks who start a personal blog, it was about believing I had something to contribute to the conversation. Also, in 2004 when I started FERMENTATION, blogging services and software had developed enough to become very compelling with easy to use tools. At the time there were very few wine blogs. Vinography was publishing, along with a few others. The more I wrote, posted and published, the more of a community and conversation developed around the blog. I was inspired to post more and more.

You've been involved in the public relations side of the wine world for more than 20 years now. What unique perspectives do you gain from your experience on that side of the industry?

As a publicist you are consistently evaluating what stories and angles are most compelling for your clients to tell. This skill set comes in handy when considering what to write about on the blog. But more importantly, my work in wine PR and marketing gave me a unique perspective into the industry and was the primary motivation for writing almost exclusively to a trade and industry audience.

Mike Steinberger wrote in Slate Magazine that you were the first "wine muckraker." Do you think that title is appropriate? Why or why not?

I've always worn that moniker as a badge of honor. What Mike was referring to was my willingness to speak out about regulatory and legal issues that impacted the consumer and the trade negatively. In almost every case, these negative impacts on consumers and the industry have been in large part a result of wholesalers using their political might and monopoly status to push for rules, regulations and laws that hurt consumers and the trade. I merely have made a practice of pointing this out…on a regular basis. Others in the wine media have also done this, and done so well. It just happens that I've been consistently doing this for a long time and I've developed a reputation.

Some of the topics you cover on your blog (such as wine politics and legal issues) seem pretty niche, yet you have a large following and have won numerous awards for your writing. What do you think draws people in to regularly read FERMENTATION: The Daily Wine Blog?

My audience is primarily made up of members of the wine and hospitality trade. That makes the blog unique and focused. That's helped. But also I've been very consistent in my posting. Additionally, I like to think that the topics I choose to comment upon are of interest to my specific audience. Finally, I've tried hard to be a consistent advocate of the blogging medium and new voices. This willingness to introduce new voices to my audience is appreciated also.

You recently wrote about the decline of wine blogs and the rise of wine being discussed on social media. Where does this put you in terms of the future?

I have no plans to stop blogging. There will always be an audience for medium and long format commentary of substance. However, I suspect that more and more of any conversation surrounding the topics I cover and my posts will take place outside the context of Fermentation and on various social media platforms.

What do you believe is the biggest challenge facing the wine world in the future? How do you propose we solve it?

Speaking only about the U.S. market, I think the slow but steady retreat of the baby boomers from the market and the emergence of the Millennials as those who define and push the market for wine could pose a challenge. However, I'm supremely confident that Millennials will have a relationship with wine that is very similar to the relationship Boomers have had. There will be a relatively small contingent of Millennials that use wine as a proxy for discovery, want to explore the classic regions and styles and will pay the price necessary to explore those regions.

The other key challenge to the industry is economic. It's pretty clear that without some substantial change to the underlying demographic and economic realities of 21st century America, income and income distribution levels could negatively impact the luxury market, and wine over $25 a bottle is a luxury. There is nothing the industry can do about either of these trends besides watch and adapt.

You're a vocal proponent of independent, boutique wine producers. What do you think they have to add that larger wineries can't?

The most interesting wines, the most evocative wines and the most interesting people in the wine world are those that run, own and make wine at small, boutique wineries. These are the people that ask the most fundamental questions about quality and the meaning of wine. They are the people that are most willing to try something new, plant something new or sell something new. They are the innovators. They are the ones that make wine supremely interesting.

Which wineries are you most excited about right now and why? Do you think that there are some wineries that aren't getting the amount of attention that they deserve?

For me it isn't so much individual wineries as it is regions. And staying with the U.S. market, I'm very excited about the Petaluma Gap region of Sonoma, which will hopefully have its formal Sub-AVA status soon. I'm excited about New York wines and hope they see greater national distribution in the coming years. I'm excited about the new Coombsville AVA in Napa. I'm excited about Oregon wines, which are becoming better known just as the producers in the state are knocking it out of the park in terms of quality.

Finally, I'm excited about the craft cider industry, which I view as very similar to the craft or artisan wine sector.

I began publishing The Cider Journal in 2014 to cover the growing craft cider industry. As craft cider as grown so has readership. With this publication I'm writing for consumers, so the audience is larger. In addition to publishing articles and commentary and covering events, I've reviewed more ciders than anyone else writing about the beverage.

Is there a producer (or producers) who you believe are an example of what the future of wine will look like?

No. The future of the American wine industry and the American wine marketplace is clearly one of diversity. Wine is now made in every state. Every state supports its own industry and will help wineries, even the smallest and most obscure, thrive.

Is there anything else that you believe would be important for our readers to know about Fermentation: The Daily Wine Blog or the wine world in general?

The idea that wine rating systems are dead or dying displays a terrible reading of human nature. Have you noticed that people are communicating in smaller and smaller blocks of words? Twitter, Facebook posts, Instagram posts. Articles in magazines are getting shorter and shorter. More and more lists of things or ideas are substituted for analysis and commentary. It's the short handing of communications.

What is a rating if not shorthand? Additionally, as the number of wines continue to proliferate, serious wine buyers need a way to gather info and opinions about all the wines more efficiently: ratings. Rating systems will proliferate among communities of wine lovers and from wine critics and both will be influential.