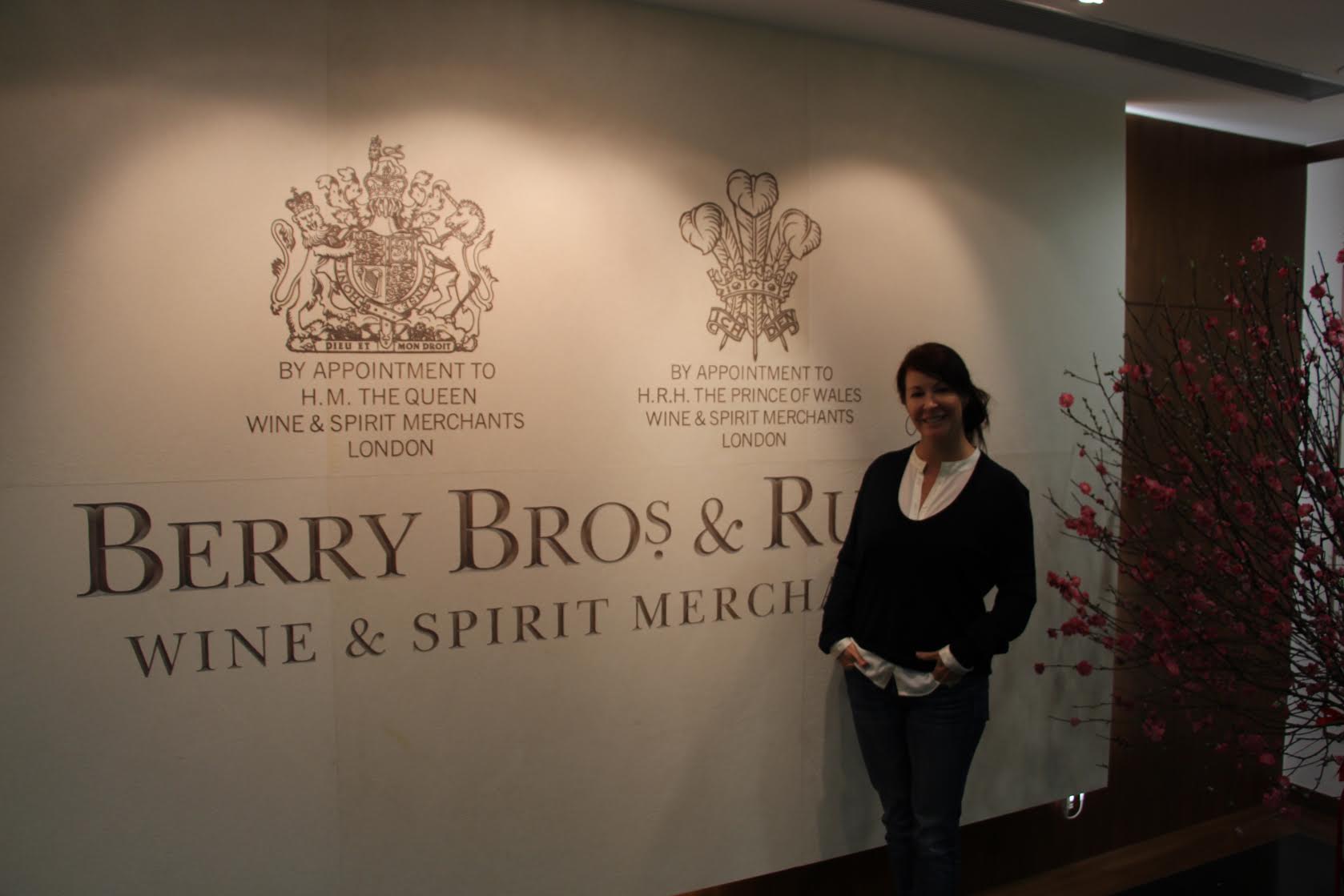 Currently in her second year of what could be a six year journey, Amanda Longworth of Berry Bros & Rudd in Hong Kong is currently studying to become a Master of Wine. Arguably the most prestigious qualification in the field, since the launch of the program in 1953 only 391 people have passed the exams. There are currently 338 living in 24 different countries. Here Amanda talks to me about the demands the course places on you, her motivation for undertaking it, and what she hopes to get out of becoming "an MW".
The subject of being an MW is fascinating for a lot of wine-loving people because it has a certain mystique about it. There certainly aren't many MWs out there. When we first met last year, I asked you how it was going: you said how tough it was. Can you give us a sense of what it's like to actually study for this thing?
It can be a bit overwhelming is the probably the first thing to say. It is so rigorous in terms of not just the preparation but also the exams themselves: you need to be physically as well as mentally fit! For the Theory and Practical exams, there are eight elements over five days: for the Practical part, there are three blind tastings - each of 12 wines - during the first three mornings, then Theory papers in the subsequent afternoons. For the final two days there are further Theory papers on each day. All Theory exams are 2-3 hours each.
[all Theory and Practical exam questions from the last 3 years can be found here]
So in terms of intensity, and the adrenaline you need, it's like running the perfect marathon: on that day, you will never taste as well again, and it is the culmination of two years of study coming together on those individual days. There's a lot of stress around trying to achieve perfection on that day. And then assuming that's all successfully completed, you then have to move on to the Research paper [a 6-10,000 word thesis].
That certainly sounds tough. But going back to the start, what was your motivation to do it?
I won't deny there's a huge amount of credibility to be gained by achieving the qualification, but for me it was just an interest in learning. I just found for that extra depth of learning in wine, no other course could give me that. While you do have to be a generalist - winemakers do them, marketing people like me, journalists - the course is fine with you excelling in one area over others. I'm in the client-facing side of the business, but I still need to attain an understanding the role of chemistry in winemaking for example, and then to be able to speak confidently about it.
In that respect you have to have a knowledge across a very broad number of topics, and the key is not so much about the theory but about the application of it, and that's where the learning differs from other courses that are very textbook-heavy.
The concepts are the things that need to grasped; so if I talk to two people about something specific to winemaking let's say, and I ask, "how do you do it?" and "but you do it differently, and why?" then understanding the impact of those two different approaches. I love the idea of exploring this.
As you look forward to when you do hopefully achieve it, aside from international stardom, fame and people generally falling at your feet, what do you want to get out of being an MW?
[laughs] Well I'm not sure about all that. Look, once you do get it, it's obviously an amazing achievement, but it is then really up to you as to how you leverage it as a person. We have two MWs based here in Hong Kong - Jeannie [Cho Lee] and Debra [Meiburg] - who have created quite a platform for themselves, and that's been great, but for me I'm not looking so much for that public persona; I'd like to focus much more on getting in the vineyards, working with the producers, that sort of thing.
Michael Palij recently made the comment to me that the "deification of MWs" in this part of the world is silly, because people still have that desire to be attached to the notion of sophistication, and the caché that comes from being in exalted positions such as teachers, doctors and so on leads them to act differently. What's your take?
I think there's probably only a relatively small circle of people that are like that nowadays, but what is true is that there is still a significant proportion of the population that does not even know what a Master of Wine actually is, let alone what it entails. Debra for example has done a great job in terms of being focused on education, so if you can bring that caché to bear in a positive way, it doesn't matter so much if that is the dynamic in Hong Kong.
So how long have you got to go?
I've done one year and I'm not sitting the Theory and Practical exams until next June. I'm really hoping I can get everything done in 5 or 6 years. It's a long road but I'm sure it'll be worth it.