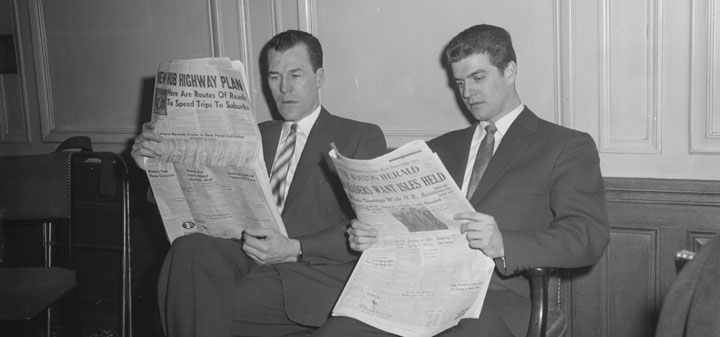 The Daily Meal says wine is best when paired with the right music. "Listening to music while drinking wine can make that wine 15 percent more enjoyable, suggests a recent study from Oxford University."
Forbes on aging wine underwater. "The notion is that at something like 50 feet and below, the temperature is constant, the light is low, and the (relative) lack of available oxygen means that there's no opportunity for oxygen to seep in change the subtle proceedings."
Vice goes inside Berry Bros. & Rudd the British wine store that was the favorite of Lord Byron. "Napoleon Bonaparte's nephew and the future Napoleon III lived behind a piece of sailcloth to escape rioters for a full two years between 1846 and 1848. Though I'm sure it wasn't too much of a hardship to live in a wine cellar for a while."
Forbes picks its favorite London wine bars.
The New York Times on charity wine auctions. "In Naples, couples paid $10,000 to be part of the weekend — or $25,000 for two couples who sought to be seated at the same private dinner on Friday."
Decanter talks to Somm: Into the bottle film director Jason Wise. "But the true emotional crux of the film lies in the chapter on 'Wine and War', as vignerons in Champagne and Alsace recount how their regions were torn apart by the conflicts of the nineteenth and twentieth centuries."
The Wine Economist asks how has the strong dollar affected wine imports. "The euro, for example fell from almost $1.40 to about $1.10 during this period, meaning that a €10 bottle of wine would have moved from $14 to $11 if the exchange rate effect was fully realized."
The Guardian reports that police have uncovered 9,000 fake bottles of Moët Champagne in Padua, Italy.