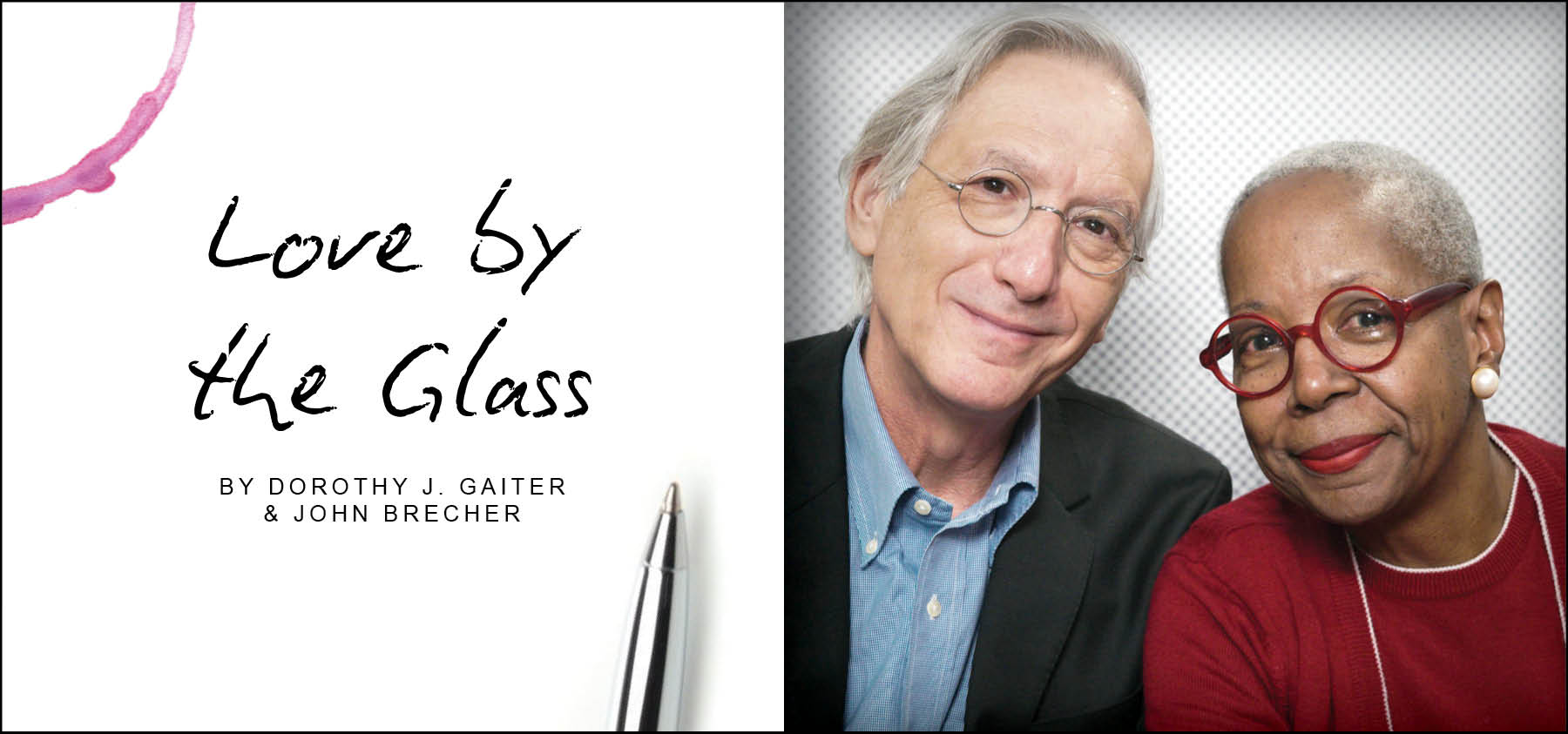 We've been curious about White House wines since we began visiting wineries decades ago and sometimes saw menus from official dinners proudly framed in the tasting rooms. When you visit wineries this summer, look for them. We wondered who chose the wines and why. After all, it's not just an honor, but can be a boon: When Richard Nixon took Schramsberg with him to China for the "Toast to Peace" in 1972, it helped make that Napa winery's reputation as America's finest sparkling wine.
So back in 1999, we looked into this for our column in The Wall Street Journal. We learned that for state dinners, the White House chooses American wines with a theme appropriate to the guest. For the visiting Italian prime minister, the wines might be from traditionally Italian grapes or by an American winemaker of Italian heritage, or have some other special significance. We also learned that, for both the Italian and French leaders, the Clinton White House had asked Roederer, the California sparkler producer owned by the famous French Champagne maker, to double its wine's sweetness.
We tried this special "White House Cuvée" and found it clumsy. We wrote then: "Note to White House: If you are looking for a dessert sparkler, try Schramsberg Crémant." We tasted other wines served by the White House and found them impressive.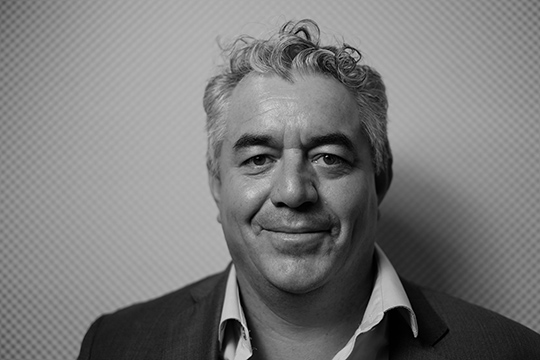 This all came back to us recently when we were dining with Rolando and Lorena Herrera, owners of Mi Sueño Winery in Napa. Rolando (photo right), 51, and Lorena, 46, came to the U.S. from Mexico as very young children. They both have been U.S. citizens, and proud of it, for many years. Rolando started out as a dishwasher in Napa and worked his way up to winemaker and consultant at several famous wineries. The couple also owns a vineyard management company. Lorena's family owns a Sonoma winery, a vineyard management company and owns or leases 350 acres of vineyards in California. In 1997, the year they were married, they started Mi Sueño, making 200 cases of Chardonnay. And then – well, let them tell it.
Rolando: "This is 2001. It was the middle of the week, and we get home and there's a message on our answering machine and I went into our little home office and first it was just me, listening. The message said, 'This is Daniel Shanks from the White House. Can you give me a call? I need you to call me at this number.' That's it. It was a very straight voice, a serious voice, very businesslike.
"I must have listened to the message a dozen times trying to figure out who was playing a joke on us, which one of our friends was pulling our leg. And after several times of listening to it I'm, like, I do not recognize the voice, so I call my wife and say, 'Hey, listen to this,' and I was hoping she would recognize it and I said who do you think is playing this joke on us and she did the same thing, like, I don't think it sounds like anyone we would know. And that's when I got a little nervous and I'm like, uh oh."
Lorena: "When Rolando told me he'd listened to that phone call several times, I was also thinking who could have made that joke, because I would never have imagined it was from the real White House, right?"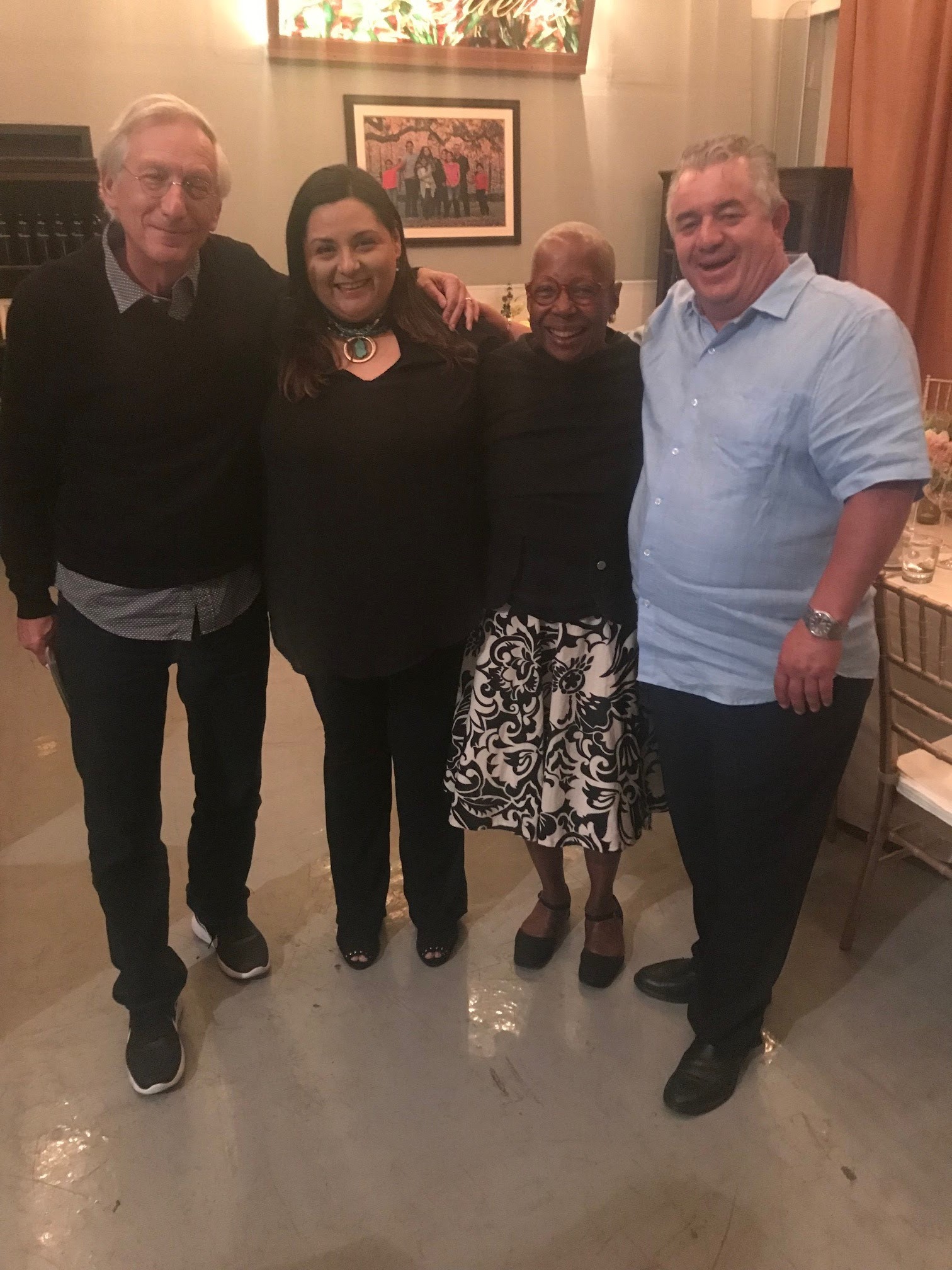 (Photo L-R John Brecher, Lorena Herrera, Dorothy J. Gaiter, Rolando Herrera)
Rolando: "And then we start getting worried, like who could this be? A couple of hours went by and I told my wife, you know, this doesn't look good. I think we've been mistaken for somebody else. Somebody did something and they probably got the names or address wrong. I said maybe you should spend the night at your mother's because we had two little ones – a one-year-old and a two-year-old. So we were nervous.
"After two or three hours I give them a call to let them know who we are and where we are and that they got the wrong person. I spelled out my name. ROLANDO HERRERA. I've never spoken so slowly in my life: 'I got a call from you and I just want you to know you got the wrong name, the wrong address.' We were hoping to get a call back that evening, but it didn't happen. It was a long evening.
"The next day we come home from work and there's a message and so we're listening to it and the message is totally different. Of course, it's Daniel Shanks again, but this time it's friendly, like, 'Hey, Rolando, sorry for not being clear. I understand you make a beautiful wine, a Chardonnay, and we'd like to talk to you about it, so call me back.' So we listen to the message and what a relief!
"They never said they were pouring it. They just said they wanted to taste it and if the chef likes it, we'll go from there. Of course, we were very excited to hear that he and the chef were interested in tasting the Chardonnay and consider it for the state dinner.
"That little scare turned into joy the next day."
Lorena: "The next day I was very happy, excited and proud that our wines were going to be considered. That was truly an honor because it was only our third vintage."
They sent two bottles of their 1999 Carneros Chardonnay by UPS the next day. Two weeks later, Shanks, the White House Usher in charge of food and beverages, called again. "We love your wine," Ronaldo recalled Shanks saying. "Your wine is beautiful. The chef loves it. And we'd like to pour it for the state dinner coming up" with Vicente Fox, the president of Mexico.
The First Lady then, Laura Bush, loved the wine so much that she bought a case for her library, so the White House purchased seven cases, Rolando said.
"It will always be one of the greatest experiences in our lifetime," Rolando said. "Our hard work, our passion, our labor of love produced the wine that the White House poured at one of the dinners and that was amazing for us."
Rolando said he learned later that Shanks heard about Mi Sueño through word of mouth among industry people. And the menu is indeed posted at the Mi Sueño winery, along with a letter from Shanks that says the wine accompanied "the Maryland Crab and Chorizo Pozole. The wine's elegant fruit and firm structure was very well received." Later, two other of the couple's wines were served at the White House, once again during President George W. Bush's administration and once during President Barack Obama's.
The Herreras have never met Shanks. "We'd love to enjoy a glass of wine with him," Rolando said.
As it happens, we were able to pass along the invitation to Shanks, 69, who retired from the White House in October after 25 years. He's getting married in six weeks and we caught up with him after he spoke at the International Pinot Noir Celebration in Oregon.
"I tried to research any ties between our country and the guest's country so that the President or First Lady could say, 'These are your citizens who came over to our country and this is what they're doing.' I was captivated by the stories of the wineries we used," Shanks told us. He often called wineries to make sure they were "comfortable" with the wines he intended to serve. "I wanted to serve wines that would show well for them."
Shanks chuckled when we shared the Herreras' reaction to his call and told us that once a winery owner cursed him when he called, thinking that he was from a restaurant called The White House that owed him money. Shanks said he poured wines from 17 states, his way of showcasing the breadth of America's wine industry.
The Trump White House has hosted only one state dinner, for French President Emmanuel Macron. The staff for First Lady Melania Trump and the chef chose the wines. The white was Domaine Serene Chardonnay "Evenstad Reserve" 2015 from Oregon. Made from Dijon clones, it has roots in France, and Domaine Serene's owners also have a winery in Burgundy.
The red was Domaine Drouhin Pinot Noir "Laurène" 2014, also from Oregon. The winery, which is owned by the French négociant and winemaker Maison Joseph Drouhin, uses the motto "French soul–Oregon soil."
"It was a surprise. My assistant said 'congratulations' and I said, congratulations for what and she told me," Véronique Drouhin-Boss, the fourth-generation Drouhin family winemaker, told us. The "Laurène" is named after her first daughter.
"Everybody was so happy for the team, quite proud," she said. "And suddenly we were in the spotlight in France, too, with nice articles and mentions saying, 'A wine from a family in Burgundy was served at the White House.'"
Oh, and what bubbly did the White House serve with dessert? Schramsberg Crémant.
Dorothy J. Gaiter and John Brecher conceived and wrote The Wall Street Journal's wine column, "Tastings," from 1998 to 2010. Dorothy and John have been tasting and studying wine since 1973. Dottie has had a distinguished career in journalism as a reporter, editor, columnist and editorial writer at The Miami Herald and The New York Times as well as at The Journal. John was Page One Editor of The Journal, City Editor of The Miami Herald and a senior editor at Bloomberg News. They are well-known from their books and many television appearances, especially on Martha Stewart's show, and as the creators of the annual, international "Open That Bottle Night" celebration of wine and friendship. The first bottle they shared was André Cold Duck. They have two daughters.
Read more from Dorothy J. Gaiter and John Brecher on Grape Collective
Read more from Dorothy J. Gaiter on Grape Collective about drinking Mi Sueño Cabernet Sauvignon on Open That Bottle Night.
Read Marco Salerno's Grape Collective column about Rolando and Lorena Herrera and the Mi Sueño Winery.
Banner by Piers Parlett
Find Schramsberg Crémant at your local shop on Winesearcher.com.
Find Domaine Drouhin Pinot Noir "Laurène" 2014 at your local shop on Winesearcher.com.
Find Domaine Serene Chardonnay "Evenstad Reserve" 2015 at your local shop on Winesearcher.com.
Find Mi Sueño wines at your local shop on Winesearcher.com.