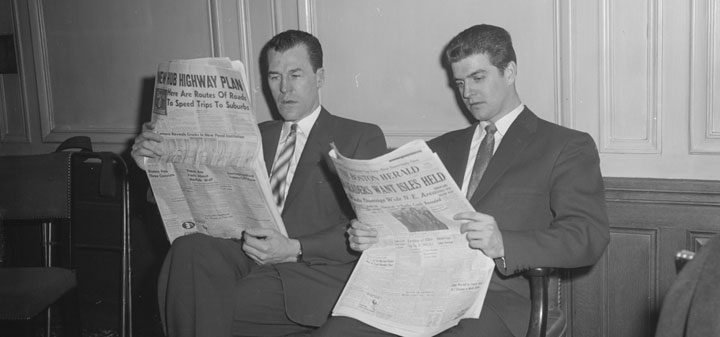 In the Telegraph in search of the word's best white wines. " The best Alsace wines may not be cheap, but the prices have not been distorted out of all proportion by speculators."
In the Washington Post Virginia wine is surprising some with its quality. "You're no longer a novelty. Consider these milestones: Ten years ago, Jake Busching bottled his first vintage at Pollak. Twenty years ago, Jefferson Vineyards hired a young Burgundy-trained winemaker named Michael Shaps. And this year will be Luca Paschina's 25th harvest at Barboursville."
In the Wine Enthusiast, sommeliers get personal with their service. "Like Gorsuch, he saw the need to simplify and personalize sommelier service, seeing the role as not of a tastemaker, but a matchmaker."
In the Daily News, low-histamine wines. "This tiny change in histamine level can make all the difference, Srgo explains, because some people lack enough of the enzyme diamine oxidase in their stomach, which helps break down histamines. This can lead to a toxic buildup of histamines in some, which causes an allergic reaction and pesky headaches."
The New York Post on the NYSLA attack on Empire Wines. "It simply boggles the mind to think the authority would want to shut down a New York retailer for the crime of committing no crime at all."
Ask a Somm in Eater on how to find fancy wine for less money.
Lettie Teague in The Wall Street Journal on Gavi. "Maybe Gavi isn't quite the magical drink I remembered, but then few first loves improve over time. On the other hand, there were some very nice bottles that brought back warm memories. "
In Decanter Andrew Jefford on Douro. "For what it's worth, I'm convinced that the Douro has the potential to rival Bordeaux, Burgundy, Piedmont, Tuscany, Rioja and Napa as a table-wine region – it is a rare world 'great' – and that we will all realise as much in fifty years."
In Winesearcher calorie counting on wine labels edges closer.
Jancis Robinson is excited and concerned about the future of South African wine."'Farmers are pulling up vineyards faster than they're planting them', acknowledged Marc Kent of Boekenhoutskloof. Plums, nectarines, passion fruit, citrus, rooibos for tea and apples are all now providing a better return than grapes."