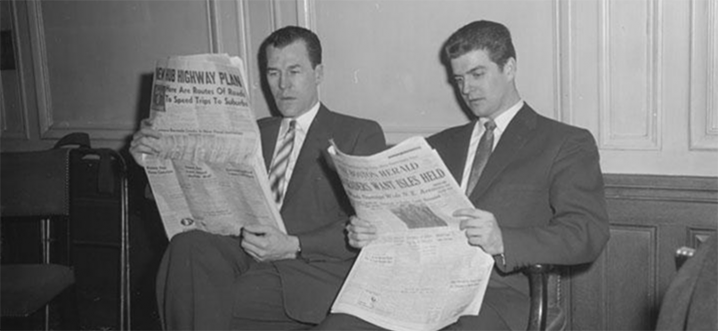 Punch explores Verdicchio. "Even there, verdicchio was a bit of an underdog compared to, say, Soave, although its association with the Marche's maritime culture on the Adriatic gave it a reputation for a fresh, verdant, fish-friendly wine a good 15 or 20 years before Ligurian vermentino and Campanian falanghina became a thing."
Tasting Table on how long a wine lasts after it is open. "And if you find yourself not finishing the bottle you planned on draining by the end of the night, save it by corking it tightly and putting it in the fridge no matter what color it is—refrigeration helps to slow the oxidation process (i.e., the main reason wine spoils) for both styles."
The Huffington Post asks what wine would Jesus drink? "Drori's research has revealed that white wine made from the Dabouki grape, native to Armenia, might be among oldest varieties in the region and a promising candidate for what Jesus might have had in his lifetime."
The Jamestown Sun on Thomas Jefferson's favorite wines. "He praised the Burgundies, both red and white, and if one were to make a judgment based on his purchases marking it his favorite wine, it would probably have to go to the white Hermitage wine — declaring it "marked with a touch of sweetness" calling it the "first wine in the world without exception."
GQ on why wine tastes better on a plane. "We know for a fact that wine tastes different in the air." Because I'd always finished my glass mid-flight and because I'm not a trained wine professional, Salcito said, I'd probably never noticed it before, but everything tastes different at altitude. Or rather, your body's tasting mechanisms are compromised at altitude."
The Drinks Business talks to singer Sting about his Tuscan wines. "The wine was not nearly as good as the wine I had been given by the duke, but then I was told that the duke had not given me wine from the estate, but French wine," said Sting, adding, "So I was provoked to make good wine as revenge."
Decanter on matching wine with chocolate. "For some – myself included – an Australian liqueur muscat would just add too much sweetness to a rich chocolate dessert. I prefer a sweet Sherry or Madeira with more acidity, for others it would be bliss."