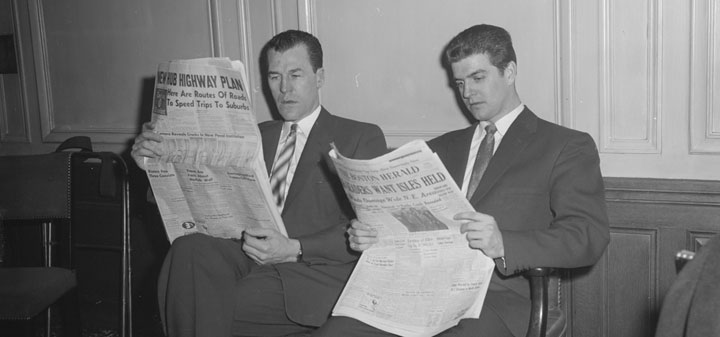 NPR on a UC Davis project called "Label This" which traces the history of a California wine pioneer called Maynard Amerine who traveled the world and helped California understand how to grow better grapes. "He traveled around the state, he traveled to Europe, drinking wine, learning about wine," Azzarito says, "and then relayed that to California growers to bring that level of production up to the standard that he was drinking in Europe."
Eater's Ask a Somm asks what kind of red wine should be chilled? "Reds that are lighter in alcohol and tannin will benefit most from these cooler temperatures. Gamay, cabernet franc, grolleau, zinfandel, grenache and frappato are all high on my list of reds to chill for a backyard cookout during the hot summer months."
The New York Times on a Slovakian wine region waiting for its spotlight. "The Tokaj region produces naturally sweet puttonyo wines, marked with numbers 3, 4, 5 or 6, with 6 being the sweetest and rarest."
On MLive.com a new reality show documenting the in-demand industry of wine in Northern Michigan has been greenlighted and will debut on FYI.
Rueters reports that Australia's Treasury Wines sees profits rise as they target Chinese millenial drinkers. "The Melbourne-based company, owner of brands such as Penfolds and Wolf Blass, posted annual net profit growth of 131.2 percent to A$179.4 million ($138 million), underpinned by a 76 percent surge in sales by volume to China, Korea and Japan."
Jane Anson in Decanter on Bordeaux wine for craft beer drinkers. "For Bordeaux wine to mean anything to these drinkers, the region needs to seriously work out a better way of connecting with them."
The Drinks Business launches "Wine List Confidential" a site which picks the top London wine lists.