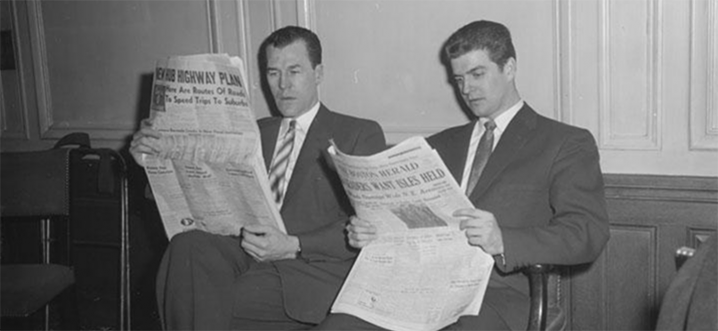 CBS News on a heatwave called "Lucifer" in Italy. "The high temperatures, which have hovered near or above 100 degrees across much of Italy for weeks and which have been accompanied by months of drought, has brought forward this year's harvest by an average of 10 days."
The Daily Beast on Rudy Kurniawan's $25M wine scam. "To concoct his fake wines, he bought 800 bottles of old commercial grade wines from France going back to 1908. And he blended old French wines, old pinot noir which had a funky quality to it, with young California wines, youthful fruit-forward pinot noirs. "
The Huffington Poston why Merlot is the most underrated wine in the US. "Brady recounts a funny encounter with the star of the film, Paul Giamatti. "I actually ran into him on the subway in New York and I had my wine bag. I was like, 'Thanks for my pinot noir sales,' and he was like, 'Yeah, how's your merlot doing?' and i was like, 'Not so good."
CNBC on greed and wine. "In one of the most notorious examples, recounted on the next episode of CNBC's "American Greed," California wine merchant John Fox ran a Ponzi scheme disguised as a legitimate business known as Premier Cru."
The San Francisco Chronicle has launched a Napa focused wine website. "With The Press, wine lovers get recommendations and insight from Esther Mobley, one of the top wine journalists in the country, along with her crew of writers," said Kitty Morgan, Assistant Managing editor for Lifestyle for The Chronicle, in a press release."
Decanter talks to sommeliers about their funniest moments on the job. "Marinela Ivanova, beverage manager on-board The World, Residences at Sea, said, 'A guest read my name tag and saw the word 'sommelier'. He thought I came from Somalia!"