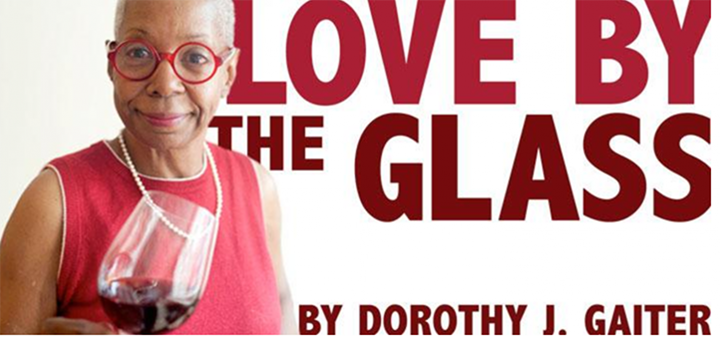 Sidebar Cellars, legendary winemaker David Ramey's second label inHealdsburg, California, made only 193 cases of an aromatic white called Kerner, from a vineyard in Lodi that's believed to be the only planting of the Riesling-Trollinger cross in California. How did the 2016 Sidebar Cellars Kerner Mokelumne River wind up on the well-priced and extremely interesting wine list of the Jazz Standard in Manhattan, where we ran into it entirely by accident?
Grant Gardner, who put it on the list in January, told me when I called that he hadn't realized it was that rare, but that it had become stuck in his head since he tasted the first release of the wine, the 2014, of which only 98 cases were made. Ramey, 65, who remembered meeting us years ago when we wrote Tastings, our column in The Wall Street Journal, told me that he hadn't known that the Jazz Standard had it.
"Thank you for the tip," he said, adding that he and his son Alan will have to drop by when they're in town in October for the Wine Spectator's New York Wine Experience.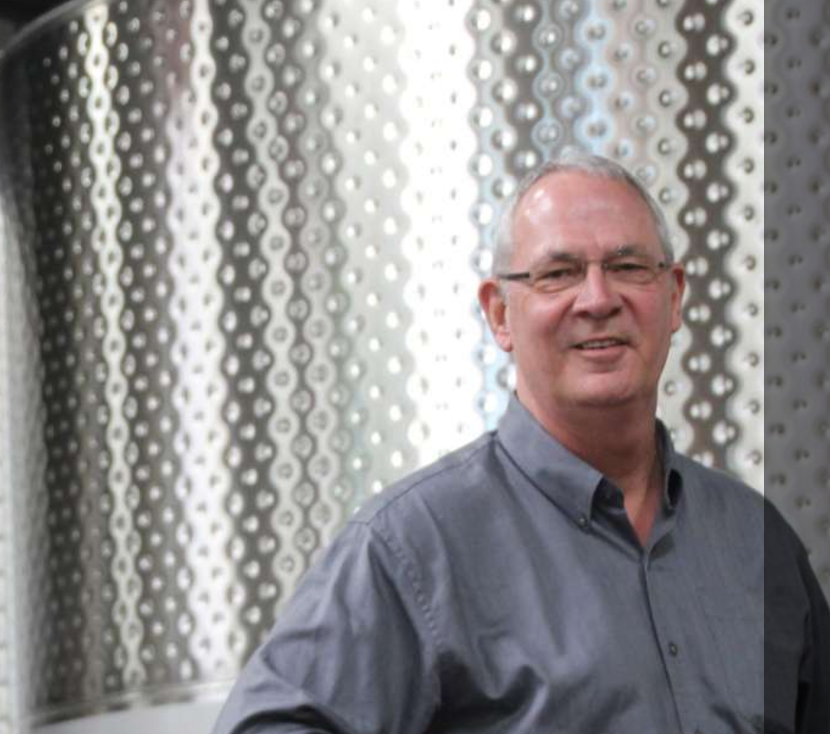 The wine's creation and path to the cozy den that's part of Danny Meyer's constellation of restaurants illustrates so much about the enjoyment of wine as well as the art of selling it and crafting it into a business to hand down to generations.
A few weeks ago, two of our passions, wine and music, collided when we sipped that 2016 Kerner with barbecue as Tierney Sutton and her band performed, well, jazz standards, as well as the band's inventive "Sting Variations." Sutton told the audience that since she and bassist Kevin Axt were facing kids moving away they had reimagined "Every Breath You Take" from The Police's 1983 masterpiece, "Synchronicity," as a lullaby: "Every breath you take / every move you make / I'll be watching you." Achingly beautiful, especially for us empty-nesters.
We had had the Sidebar Kerner a few weeks earlier, $25, and loved it along with Sidebar's 2016 Rosé from Russian River Valley Syrah, $21, 748 cases; and its 2015 Red Field Blend, Russian River Valley, Sonoma County, $27, 1,200 cases. More on the wines later. Sidebar also makes two Sauvignon Blancs, $20 and $34, but we didn't like them nearly as much, and we haven't tasted its 2014 Rhôneish Redwood Valley, a blend of Mourvèdre, Grenache and Syrah, $27. On the deck, watching a beautiful sunset and hoping to see deer or rabbits, we'd wondered how much of our enjoyment of that Kerner had to do with the circumstances. Was the wine really that good or was it the sunset talking?
So when we saw the Kerner on the Jazz Standard's wine list for an appealing $42, we thought we'd double-check our assessment. Now, what sometimes happens to us when we see an unusual wine on a list is that we'll order it, the server will go to get it, stay away for a long time and then come back to tell us that they're out of it. So as we waited, we wondered if that was going to happen. It didn't. Our server appeared with the wine and we were so overjoyed to see it that she was momentarily taken aback. We sometimes get that way about wines. I had it with "Smoked chicken wings in an Alabama white sauce," messy but delicious, and the wine's orange blossom, honey and minty nose, zippy, lime zest acidity and abundant minerality paired beautifully, cutting through the richness of the sauce, finishing clean, dry and satisfying. "Lots of minerals in the end, like a bubbly-Champagne finish," we wrote in our notes.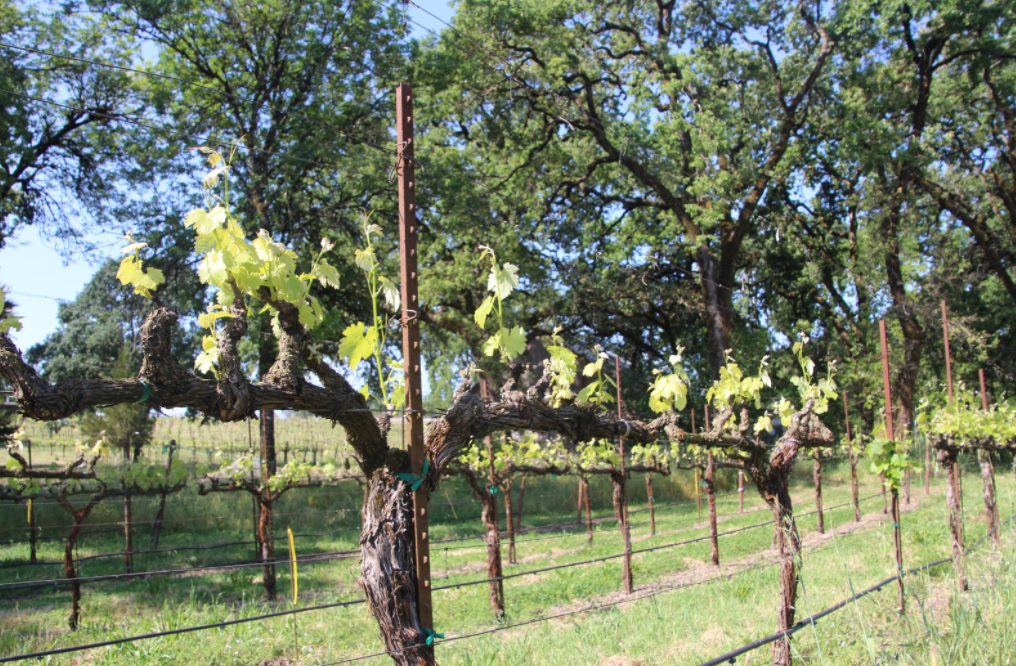 (Photo: The Russian River Valley vineyard that provide grapes for Sidebar. The soil is Huichica clay-loam atop clay subsoil. The vineyard was planted in 1998 and is farmed by Lee Martinelli, Jr.)
With a 1979 masters degree in enology from UC-Davis, Ramey founded Ramey Wine Cellars with his wife, Carla, in 1996 with the creation of 260 cases of Chardonnay from Hyde Vineyard fruit. His résumé includes stints with Christian Moueix at Château Pétrus in Bordeaux; in Australia with Lindeman's; and in Napa and Sonoma with Zelma Long at Simi; at Matanzas Creek; at Chalk Hill; at Dominus Estate, again with Moueix, during which he made that first Ramey Chardonnay; and at Rudd Estate, which he left in 2002 to focus solely on Ramey Cellars.
A scientist and a classicist in the French style, Ramey has published scholarly papers on aroma and mouthfeel and the virtues of what he calls "Nouvelle retro winemaking," using Old World methods interpreted with California fruit and terroir. His influential methods, his bio says, include "the elimination of skin contact for most white grapes; the use of oxidized juice in making white wine; sur lie aging of white wines in barrel; malolactic fermentation of Chardonnay; native yeast fermentations; harvesting fully mature fruit; eliminating acidification of red wines; and bottling without filtration."
These methods, the bio says, "yielded a new California style that was richer, more lush and silky smooth than previously known. As a result, he created a benchmark style now emulated by many."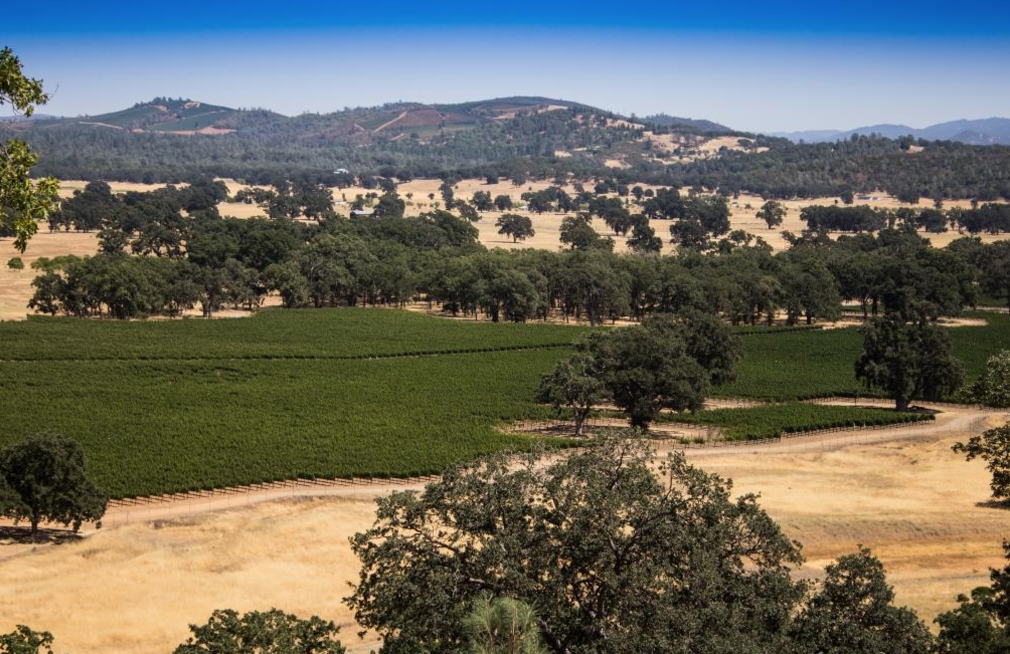 (Photo: The Sauvignon Blanc vineyard in High Valley, Lake County that provide grapes for Sidebar)
Ramey Wine Cellars is known for its elegant, long-lived Chardonnay, Cabernet Sauvignon, Syrah and Pinot Noir, all of which it makes in several iterations from mostly sourced fruit. Although they are by no means super-expensive, especially for the quality, Ramey thought a few years ago that it would be prudent and a heck of a lot of fun to make a line of wines from different grapes and in other styles, wines that are more casual and appealing to younger customers. "It's an example of how we are trying to stay fresh and relevant and keep moving forward as the market changes," he has said of the launch in April 2015 of Sidebar, with releases from the 2014 vintage. Its total production is now around 5,000 cases.
Among those different grapes was Kerner, a hardy grape that was created by plant breeder August Herold in Germany in 1929 and named after Justinus Kerner, a poet and physician who wrote songs and poetry about wine. Kerner also is grown in the cool Alto Adige northeastern region of Italy, Austria and Switzerland. The dark-skinned Trollinger grape, which was crossed with Riesling to make Kerner, is known as Schiava in Italy.
Lydia Cummins, who has been with Ramey Cellars since 2008, is Sidebar's winemaker, but Ramey says he has a hand in every aspect of the second line. "We do have a quality team here, but I'm still a winemaker," he told me. "I'm a benevolent dictator. I have decades of experience and that's invaluable."
The Red Field Blend contains enough Zinfandel, 78%, to be called Zinfandel, with 10% Alicante and 10% Petite Sirah. The remaining two percent is comprised of about 13 other varieties that the Tax and Trade Bureau wouldn't allow to be listed, Ramey told me, so data on the wine say it's 80% Zinfandel. We suspect it's not called Zinfandel because, unfortunately, that's become a turn-off. He says he calls it a field blend because all of the grapes were harvested from a single sustainably farmed vineyard on the same day and pressed together. Still, it resembles an old-school-like Zinfandel, soulful and a lighter style than many today. "What a surprise," we wrote in our notes. "Dry, a little dusty. Structured, with great character. Lots of tightly wound fruit. We might guess it's from Sicily because it's different. Big, red fruit yet real restraint, granite.
The 100% Syrah Rosé stood out among a pretty broad tasting of rosé. "Crisp, dry and clean. Even some seashells. Great acidity, pink grapefruit, nice weight. Someone really cared about this. It's made by someone who likes rosé," we wrote in our notes. Ramey says although this wine was made from Syrah he may use other grape varieties in the future.
Ramey remembers the first Kerner he had, 10 years ago at Hearth restaurant in Manhattan, when wine maven Paul Grieco, who Ramey fondly remembers wearing a Canada Dry delivery shirt, was a partner in that restaurant. "So we had sat down and Paul brings us each a glass of white wine. I smelled it and said, 'OK, I can't guess what this is.' It was really interesting, gently floral, with less acidity and more body that Riesling. I just liked it," Ramey told me, recalling that it was from Alto Adige.
Because of his far-ranging experience with vineyards in California, Ramey was aware that the Koth family, Bob and Mary Lou Koth and their son Brett and daughter Ann-Marie, grew Kerner on their Mokelumne Glen Vineyards in Lodi, on the east side of the Mokelumne River. The parents had fallen in love with the wines of Germany and Austria in 1990 while visiting Ann-Marie when she was over there on a Fulbright scholarship. The Koths, retired teachers, planted what they had liked and began selling their own wine in 1998 but stopped in 2010 and began selling all of their grapes to other winemakers. In 2015, I wrote about Markus Nimmo Lodi White Wine, which was made by winemaker Markus Niggli from a handful of varieties including the Koth's Kerner, which is in great demand.
"I kept bugging Brett for it," Ramey said, explaining how he was finally able to buy some Kerner. Brett manages the vineyards. "They say it's the only planting of Kerner in the United States or west of the Mississippi or something but I haven't confirmed that," Ramey told me. The wine is 100% Kerner, hand-picked and aged sur lies in stainless steel for three months.
"The Lodi AVA's Mokelumne Glen, for the record, cultivates the most extensive collection of German and Austrian grapes (over 40 varieties, whites and reds) on the entire West Coast," according to LoCA, the Lodi Winegrape Commission.
And man does the Kerner sell. "It's doing great because every somm, they want the Kerner," Ramey told me.
Which brings us back to the Jazz Standard. Gardner, who now is assistant general manager of Blue Smoke and the Jazz Standard, which is downstairs, discovered the Sidebar Kerner at a tasting of wines distributed by Skurnik Wine & Spirits. Mike Lykens of Skurnik says most of the Kerner is in restaurants, which is a good reminder to try unusual wines when you're eating out. I also found it on wine-searcher.com. at a couple stores in New York. The other Sidebar wines are more widely available.
"What a cool, off-the-beaten-path, affordable bottle," Gardner told me he remembered thinking at the Skurnik tasting. His boss at the time had counseled him, "You find a cool bottle, go ahead and sell it at a really good price. We're not trying to gouge here. We just want people to join us in the celebration of finding a good bottle. But the question is always, but how does it work with food. The food is the star and the wine is the supporting act.''
"It checked all the boxes," Gardner said.
He got two cases of the 2016. "Honestly," Gardner told me, "I feel like it sells itself. People who are willing to take some chances recognize it's a good price."
In 2012, David and Carla Ramey purchased their first vineyard, the 75-acre Westside Farms in Healdsburg, with 42 acres of vines. With daughter Claire, 26, and son Alan, 25, working with them now and plans for a new tasting room and winery well on their way, the couple is looking ahead to the next generation of family ownership. Claire "is tending toward viticulture, managing the vineyards. She's a very good gardener and I've told her that if she doesn't take it up, we'll have to hire someone," Ramey said. Alan "is much more social than Claire and he's doing some brand representation with me, going to Singapore soon."
And the Kerner? "When we replant, we're going to put in a few rows of Kerner," Ramey told me. "I feel like we're creating a category and I can't not own it."
Dorothy J. Gaiter conceived and wrote The Wall Street Journal's wine column, "Tastings," from 1998 to 2010 with her husband, John Brecher. She has been tasting and studying wine since 1973. She has had a distinguished career in journalism as a reporter, editor, columnist and editorial writer at The Miami Herald and The New York Times as well as at The Journal. Dottie and John are well-known from their many television appearances, especially on Martha Stewart's show, and as the creators of the annual "Open That Bottle Night" celebration of wine and friendship. The first bottle they shared was André Cold Duck.
Read more of Dorothy J. Gaiter on Grape Collective.
Find Sidebar Cellars on Winesearcher