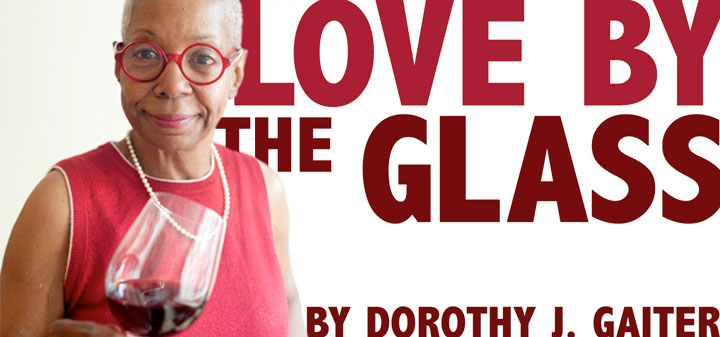 What if…? is a wonderful question, the root of innovations, great leaps forward. Ah-ha moments don't come when the mind is content with the same-old, same old.
So today, I'm urging you to try a new type of wine, a wine from a region that's new to you, a wine from a local winery. For now, consider what some innovative winegrowers in Lodi, California, are doing. Lodi is at the northern end of the state's Central Valley, 100 miles east of San Francisco, south of Sacramento and west of the Sierra Nevada mountains.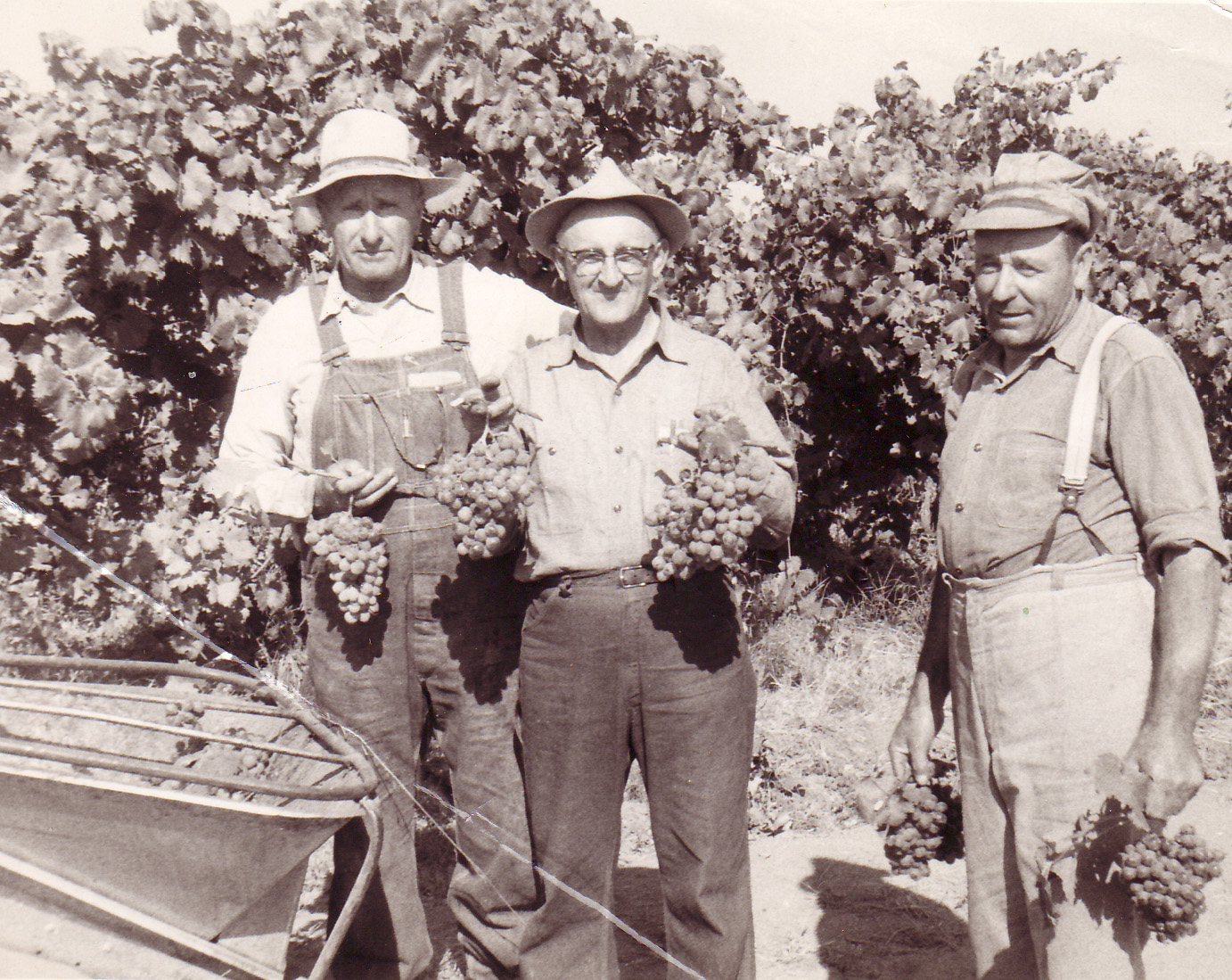 Lodi (pronounced Low-Die) is the self-proclaimed Zinfandel Capital of the World. It has been a major grapegrowing center for more than 150 years and has long provided a gazillion tons of fruit for mostly inexpensive wines -- 25% of the wines made in California. As Alder Yarrow wrote in January in a piece titled, "Redeeming Lodi, California" for Jancis Robinson's website, "If you've ever had a $10 bottle of wine from California you've almost certainly tasted what the region has to offer."
Today's Lodi is about much more than Zinfandel, although there is an exciting old-vine Zinfandel project under way there, the Lodi Native project, that I'll get to soon.
I know that John Fogerty of Creedence Clearwater Revival famously wrote, "Oh Lord, stuck in Lodi again"—he'd actually never been there, he's said--some things do leave. For instance, the days when only the huge wine houses there grabbed all of the attention–Robert Mondavi Woodbridge, Turner Road Vintners, Sutter Home Winery, Bear Creek Winery, Oak Ridge Winery--have been receding. Lodi still produces a humongous amount of the usual suspects--- it produces about 38% of the state's premium Zinfandel, 39% of its Petite Sirah, and 26% of its Cabernet Sauvignon and Merlot. But there are now more than 70 boutique wineries there and some are making fascinating alternatives to the same-old, same-old, making interesting wines best known in Germany, Italy, Portugal and Spain.
Like other wine regions that want you to see them in a new light (think Bordeaux), the winegrowers in Lodi are spending big bucks and expending a lot of effort to highlight how much the area has changed.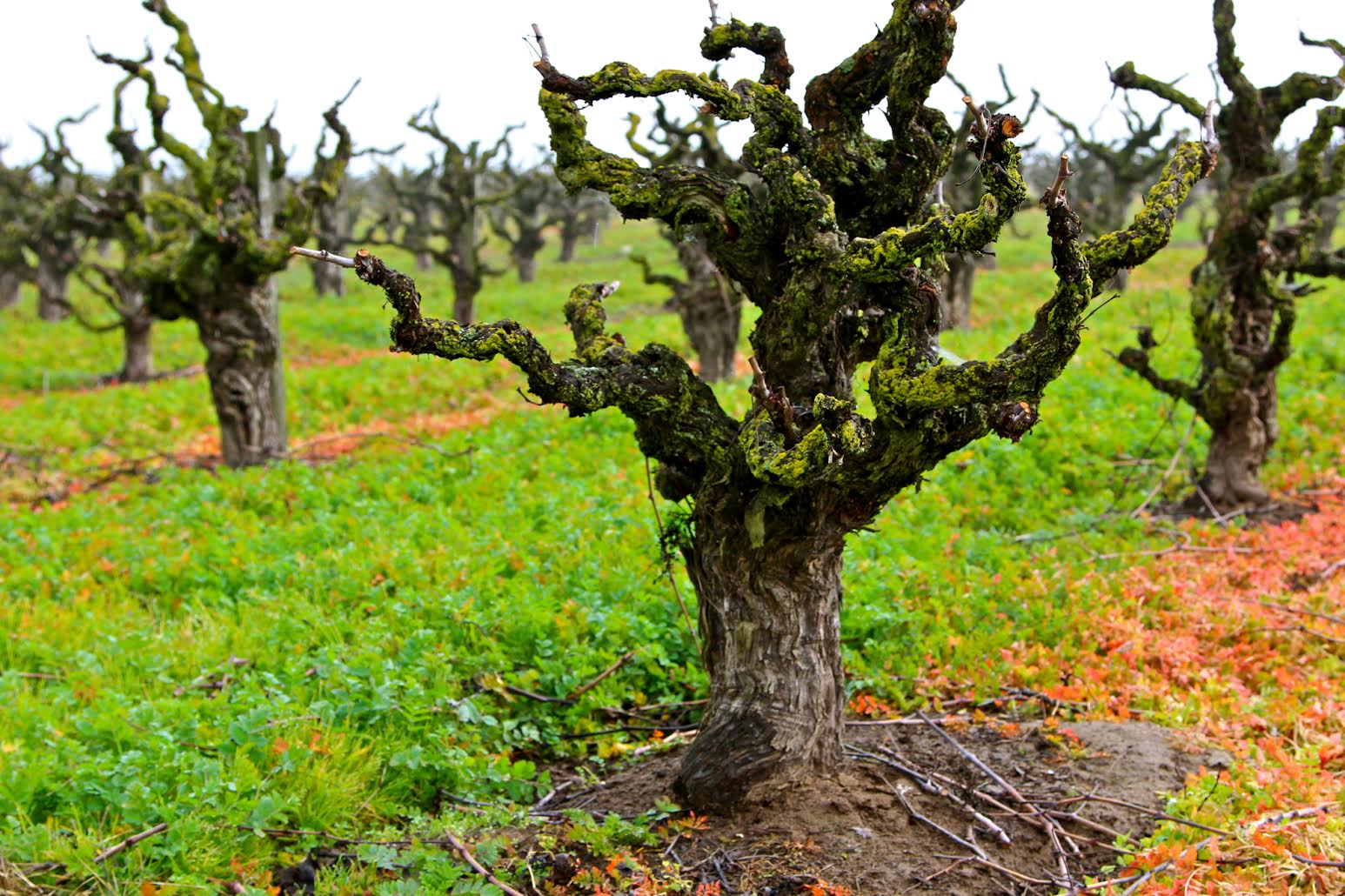 After I couldn't meet with the leader of the Lodi Winegrape Commission several weeks ago--notice the emphasis on grape--they sent me a small sampling of the interesting white wines that some are making there. There were from 2013 a mouth-watering and minerally McCay Cellars Tres Blanc white blend of Vermentino, Verdelho, Muscat and Pinot Noir; and an Uvaggio Vermentino, which had minerals, cantaloupe notes and a pleasant earthiness, and smelled like orange blossoms. Uvaggio's owner and winemaker, James Moore, calls Vermentino "a thinking person's Pinot Grigio."
There was also a zippy Harney Lane Albariño that tasted of honeysuckle, minerals, pears and lime; and a Markus Nimmo Lodi White Wine, the first offering from Markus Wine Company, made by Markus Niggli winemaker for Borra Vineyard. It's a tasty, nicely acidic blend of Kerner, Gewürztraminer, Riesling and Bacchus. And there were two wines from 2014. One was a bright, aromatic Bokisch Vineyards Verdejo. Markus and Liz Bokisch make Spanish varietals, the wines of his mother's country. He's also a meticulous grapegrower and the couple's vineyard management business is huge. And lastly, a pretty Acquiesce Winery Picpoul Blanc, which owner and winemaker Susan Tipton made from grape clones from Tablas Creek Vineyard cuttings, which came from Château de Beaucastel Winery in Châteauneuf-du-Pape.
Not one of those small-production wines cost more than $25, which underscores an important reality of Lodi. It's huge, has weather similar to Napa's—hot during the day with cool evenings—but the land is way cheaper. The Lodi AVA is gigantic, with about 100,000 acres of vineyards, a quarter of them certified sustainably farmed.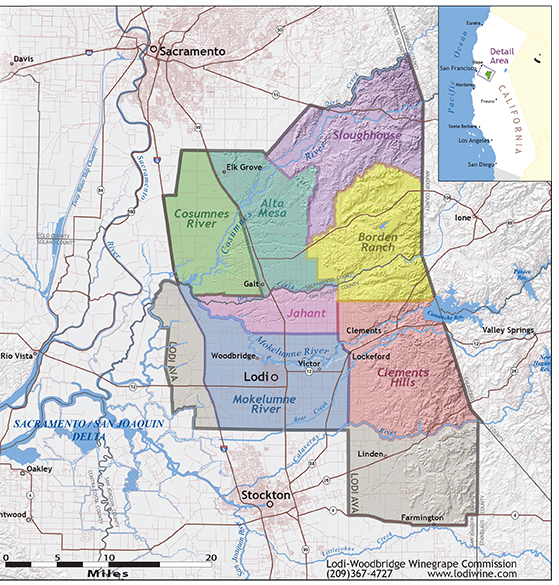 No single wine region has as many different grape varieties, 75, the commission reports, and they grow in diverse soils in seven sub-AVAs. Among the seven is the historic Mokelumne River sub-AVA, home of the oldest continuously farmed vineyard, Bechthold Vineyard, planted in 1886, according to the commission. The vineyards are farmed by more than 750 growers, some whose families have been growing grapes for five generations. Grapegrowers actually flourished in Lodi during Prohibition because the Volstead Act permitted home winemaking, so train and truck loads of winegrapes made their way east during those "dry" years.
Over the years, Constellation, Gallo, Louis Martini, Robert Mondavi, and Sutter Home "have relied on Lodi for signature grapes such as Cabernet Sauvignon, Merlot and Chardonnay," according to the commission. Other California wineries outside the area buy Lodi grapes, it reports, listing Fetzer Vineyards, Delicato, Napa Ridge, Ravenswood, and Beringer, among others.
Now about that Lodi Native project. Beginning in 2012, six winegrowers agreed to try to spotlight Lodi's heritage Zinfandel plantings by each making a wine following agreed-upon "sensible viticulture and minimalist winemaking practices." That means, among other things, using native yeast fermentation and no new oak.
"The focus is on Zinfandel," they agreed, "but on the taste of vineyards rather than varietal character or brands." These Lodi Natives are sold in six-packs at the Lodi Wine & Visitor Center and the 2013s will be released in July, Stuart Spencer, the commission's program manager, wrote me. There will be 120 six-packs available through the Visitor Center, but, he added, "Several of the participating wineries are selling individual bottles directly, but the customer would need to contact them individually to see if they have any available." This is ultimately a way to continue preserving these old treasured vines and to make a case for the uniqueness of their awesome terroir.
You know? I don't think I'd mind being stuck in Lodi.
Dorothy J. Gaiter conceived and wrote The Wall Street Journal's wine column, "Tastings," from 1998 to 2010 with her husband, John Brecher. She has been tasting and studying wine since 1973. She has had a distinguished career in journalism as a reporter, editor, columnist and editorial writer at The Miami Herald and The New York Times as well as at The Journal.
Find the wines at: