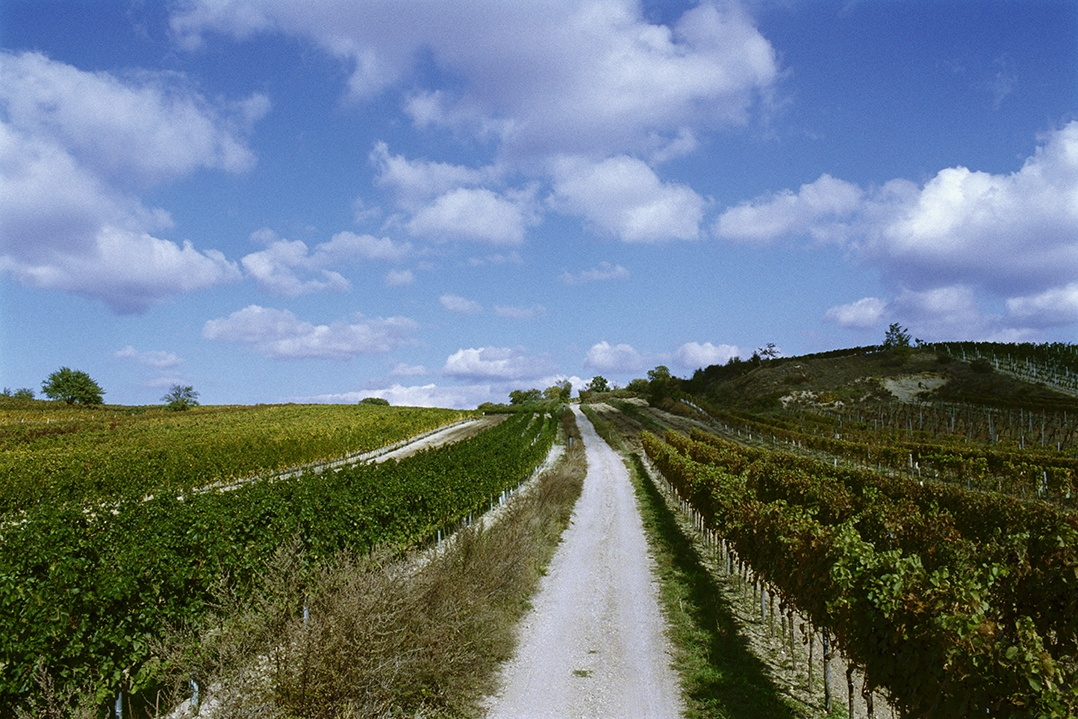 Blaufrankisch. St. Laurent. Zweigelt.
The names of these Austrian red grape varieties do nothing to put consumers at ease. Wine is intimidating. And consumers have always been most comfortable talking about wine when the words roll off the tongue. Few struggle with grape names like Merlot and Malbec or regions like Bordeaux and Mendoza.
Across the country, though, boutique wine merchants and sommeliers are falling hard for Austrian reds. Regular consumers will undoubtedly follow suit.
"These last three days have shown me that I don't need to explain these grape varieties and their styles," explained wine educator Andreas Wickhoff, founder of a group called the "Premium Estates of Austria," during a recent visit to the United States. "Several of the buyers I met have already been tasting these wines. And I think we are slowly gaining momentum, especially in the more premium segment."
Wickhoff, who is one of just 322 people worldwide to have earned the Master of Wine designation, launched the wine consortium in 2004 so that six of his nation's leading wine producers could share marketing costs and collaborate on promotional efforts. He's made many trips to the United States since -- and has seen the market change dramatically.
A decade ago, those who knew about Austria's wines knew about its whites. One third of Austria's vineyards are planted to Gruner Veltliner, the food-friendly variety that became ubiquitous on restaurant wine lists in the early aughts. Serious oenophiles everywhere have always been fond of the nation's Riesling.
Few consumers knew about the nation's reds, though.
Austria's climate is quite cool; the nation's vineyards are located at roughly the same latitude as northern France and southern Germany. Consequently, the wines are stylistically similar to the red wines from those regions -- lean and tart rather than heavy and ripe. When Americans think of light wines, they tend to think of whites and rosés. For many consumers, a light red is an oxymoron -- reds are supposed to be dark, powerful, and served alongside steak.
But consumer preferences are changing. More and more Americans are turning to refreshing reds, appreciating that high acidity makes for more gulpable, versatile wines.
Americans are also embracing the obscure. Thanks in large part to the rising number of serious sommeliers, consumers are seeking out small-production, interesting wines from offbeat regions, eschewing the offerings from their local chain stores and supermarkets.
These two trends explain why demand for light-bodied reds from regions like Beaujolais, where Gamay is grown, and the Jura, where Poulsard and Trousseau are grown, is surging. And why Austrian reds could soon take off.
"Thankfully, people in the United States are very open to new ideas," Wickhoff continued. "So the acceptance is there. That's why I think these wines will find more homes over the next years."
Without question, Blaufrankisch is Austria's all-star red. Spicy, brooding, yet light on its feet, the best offerings demand contemplation, clearly expressing the characteristics of their vintage and the soils and climate in which they're grown.
"I think Blaufrankisch is certainly the grape variety that will find more homes in the next years," said Wickhoff. "There's lots of exciting Blaufrankisch coming out of our country -- and the grape will please many palates."
While Blaufrankisch is serious, St. Laurent is a perfect fit for a casual barbecue. Like Barbera or light-bodied Zinfandel, it's deep, but with low tannins and high acid. Zweigelt is, quite literally, a cross of the two. Developed by an Austrian viticulturist in 1922, the workhorse grape is the most widely planted red variety in Austria. Even Wickoff admits that "Zweigelt will probably never be the most complex wine in the world," but for a crowd-pleasing red, it consistently delivers.
No one likes a tongue twister. But even though the names of these varieties are difficult to pronounce, the wines go down easy.
David White is the founder and editor of Terroirist.com, which was named "Best Overall Wine Blog" at the 2013 Wine Blog Awards. His columns are housed at Grape Collective.