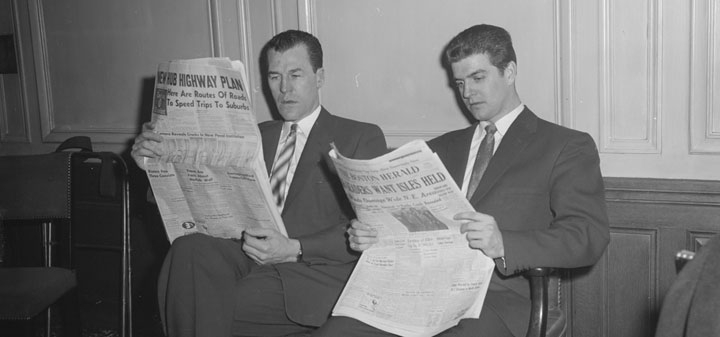 Fox News on picking the right wine glasses. "In the 1950s, Riedel's father, Claus, developed the wine-friendly egg-shaped glass that's prevalent today."
The Star Tribune on the year's best wine books. "Wine-soaked whodunits, which barely existed a few years ago, seem to have become an actual genre. David Baker's "Vintage" (Touchstone, 320 pages $25) is a true page-turner, unraveling the search for a bottle of 1943 French wine absconded by the Nazis. That makes it appealing for history buffs, as well."
According to Yahoo Sports the Minnesota Vikings defense credits red wine for their success. "Newman reportedly recommended Meiomi Pinot Noir as a starter kit for his teammates, and that bottle has become a staple of Monday Night Football viewing parties at Smith's house."
The Daily Mail reveals that research shows that jargon used by wine experts is unhelpful. "According to the research, jargon used by experts is often unhelpful to drinkers, who admit that they do not understand words such as 'vegetal', 'tart' and 'legs'."

The New York Times explores New York's Niagara wine region. "At around 43 degrees, the region is at roughly the same latitude as Northern Italy. Lake Ontario along its northern edge moderates the climate, which is similar to that of Burgundy, France."
Jane Anson in Decanter profiles an interesting Champagne producer. "It's rare to meet someone and feel equal admiration and envy at what they are doing, but Cornot is definitely a man whose answer to the nagging question of 'why?' that we all pose (and maybe especially after spending €5m just to get to the starting blocks) is to raise his glass and say, 'why not?"
Winefolly on sparkling wines that won't break the bank.
Jon Bonné in Punch on the wine stories that will shape 2016. "And speaking of those 800 years of pilfering France's bounty: Bordeaux this year seemed at ends about how to deal with much of the modern world no longer caring about it."
The Guardian on how English wine went from a joke to selling 6M bottles per year. "UK producers have struggled in the past with an inconsistent climate and higher production costs than continental rivals. But last year domestic vineyards – now numbering nearly 500 in England and Wales consisting of 4,500 acres – enjoyed a long, warm spring and summer, bringing high-quality grapes in large volumes."