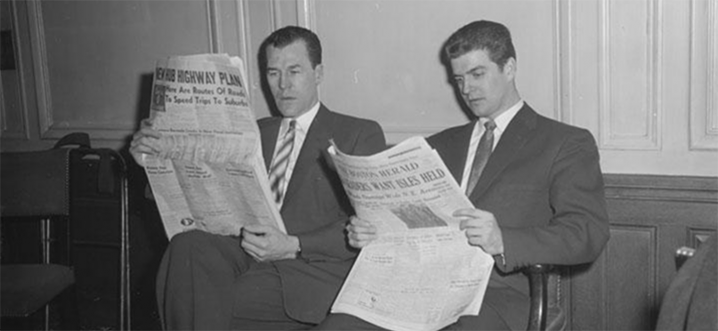 The Daily Mail on why two glasses of wine and 15 minutes of exercise per day is the key to long life. "She said her work had found that modest drinking and carrying extra pounds were both associated with longevity."
The Guardian on selections inspired by Dali's surreal wine book. "I particularly liked its way of subdividing the wine world: nothing so pedestrian as sweet, dry, fizzy or fortified, Dalí instead brings us 'Wines of Dawn', 'Wines of Generosity' and 'Wines of Purple', the last a category of 'firm, vigorous' red wines best understood by tasting an example of the breed, such as Elodie Balme's fabulously dark, meaty but silky red from the southern Rhône."
In Decanter Andrew Jefford celebrates the Jacquère-based wines of Savoie. "Mountain wine regions are complex for a reason: their topographical challenges have meant, through most of history, that they were a series of little kingdoms and fiefdoms, clinging on to specialities and traditions which reflect, with some fidelity, precise and highly contrastive local conditions."
Variety on how a natural wine documentary is getting a lot of buzz. "Besides the obvious beautiful images of vineyards and the ongoing appetite for French wine and food culture, the documentary is really about the current movement for more organic products : if you want them in your plate, then it's only natural to want them in your glass as well," said Gregory Chambet of WTFilms, which co-produced on top of handling international sales."
The Globe and Mail on under valued wines that somms are drinking. "Haley says the Douro region, long-famous for fortified port and now a formidable dry-wine destination, merits consideration by those who seek Napa-style richness without the nosebleed prices."
Seven Fifty Daily on understanding the science behind ancient wine. "This field, sometimes called archaeobiology, has progressed rapidly in recent decades, with indirect help from two very different types of research."
Jancis Robinson praises lighter vintages. "But long before recent rampant inflation of burgundy, I was always a fan of Côte d'Or vintages described, and often dismissed, as 'charming'."