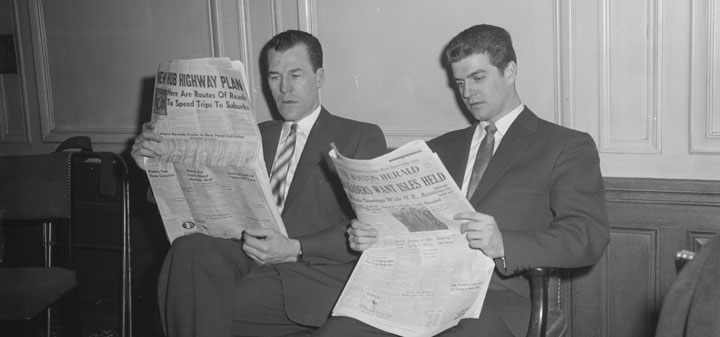 The New York Daily New on the best wines to pair with Easter candy.
Jancis Robinson on Peter M F Sichel - from CIA to Blue Nun. "Who else could subtitle their autobiography 'Vintner, Prisoner, Soldier, Spy' other than Peter M F Sichel, the tall 93-year-old New York grandee. Nor can anyone else claim senior membership of two sorts of CIA, the obvious one and the Culinary Institute of America."
The Daily Mail reports that English wine is set to get protected status from the EU. "Vineyard owners from the English region are expected to win its sparkling wine the protected status award already enjoyed by champagne and burgundy."
Andrew Jefford in Decanter on kicking the hell out of Bordeaux 2011. "The best 2011s are classic, generously constructed, well-built and enduring wines of true gastronomic potential which I would love to own and to cellar, and which I believe will prove popular with the legions of experienced red Bordeaux lovers who still throng the world's fine-wine market, provided they give them at least a decade or so's cellar ripening before sitting down to dinner with them."
The Drinks Business on how Global Warming is more positive than negative for Champagne. "However, looking ahead, Paillard said that he would expect a growth in the vintage category due to increasing supply – a result of better climate conditions – and lower interest rates, which helps reduce the costs of retaining stocks: by law, vintage Champagne must be aged on its lees for a minimum of three years, compared to 15 months for non-vintage."
Punch on White Lyan in London. "This month, in a culmination of hundreds of hours of R&D, they launched their own "wines," offering a white, red, rosé and sparkling that each mimic the flavors and textures of actual wines by way of unorthodox ingredients."