Some of the wines shared during Open That Bottle Night. If you would like to share your special bottle with our readers you can share on our Facebook page.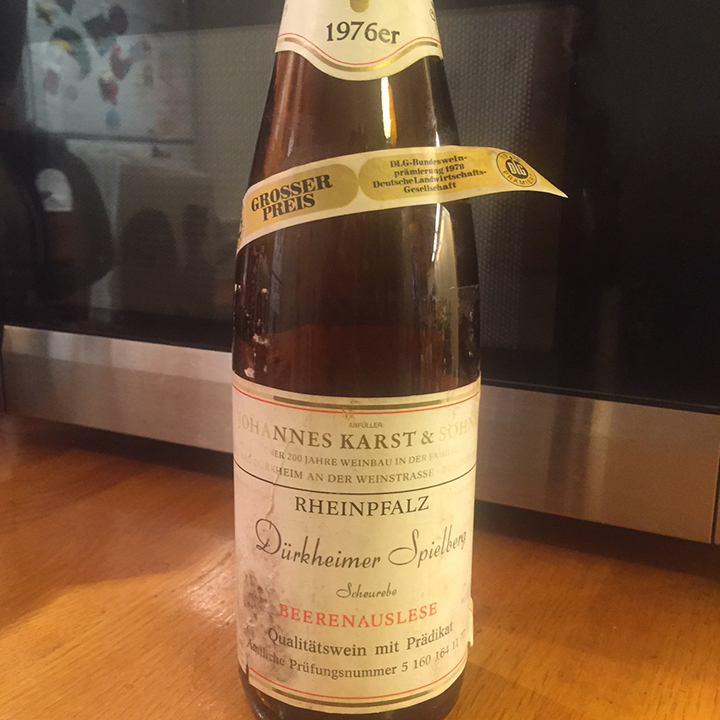 Jesse Levy, a famous cellist known for soundtracks for "Marvin's Room," "Everybody Says I Love You," and "Inventing the Abbotts," brought this, a 1976 Durkheimer Spielberg Beerenauslese," the last bottle from six cases he used to own. Everyone had a sip and it was heavenly.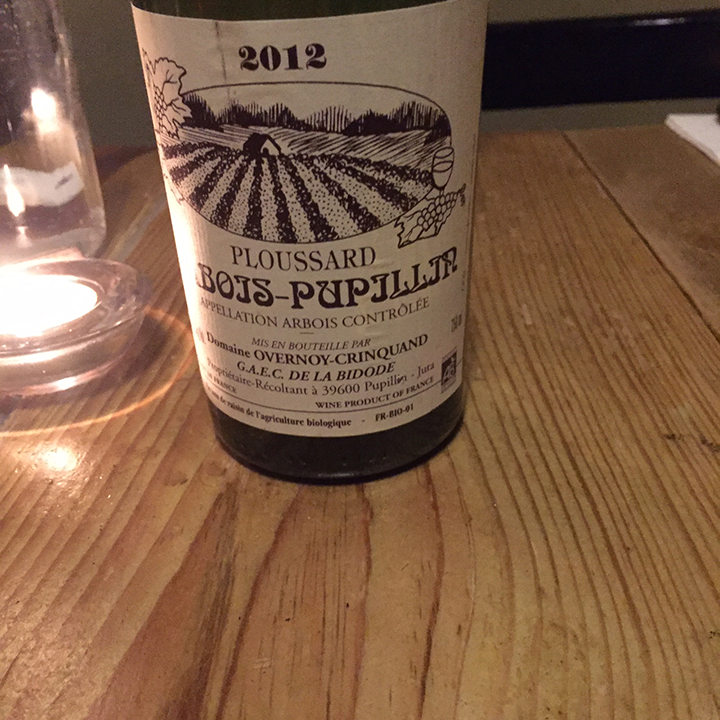 Karen Hasher and Andy Marks brought this delightful red.
Jon and Wendy Smith, cousins on Dottie's side of the family, were gifted this by a friend with whom Jon served on the Hearst Foundation. The wine was from a case given to that friend by the late John Randolph Hearst Jr., a grandchild of the founder of the Hearst publishing empire, William Randolph Hearst. It was stunning in its vitality, elegance and depth.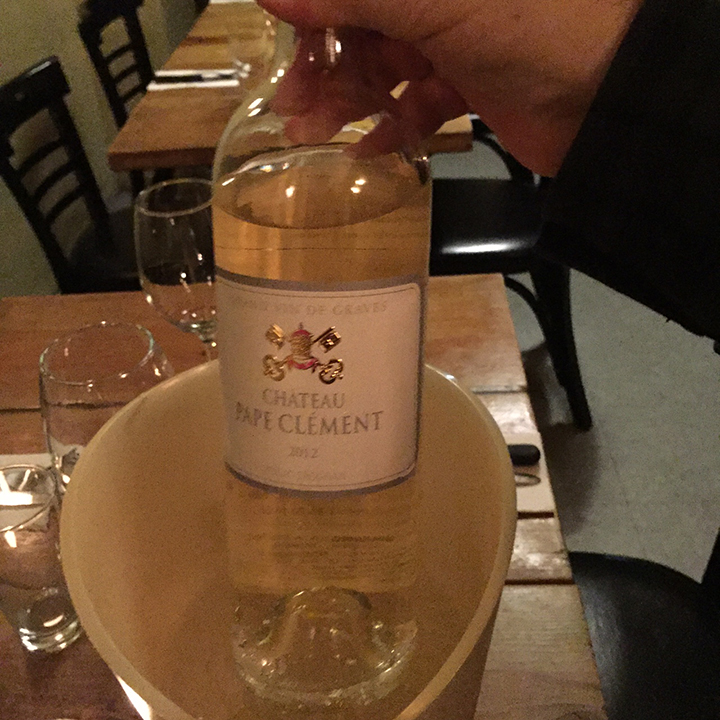 Gordon Gottlieb, a percussionist who has played with Sting, Michael Jackson and Diana Krall, had this a year ago at a huge tasting and it rang all of his bells so he tracked it down. It arrived on Monday and he was worried about bottle shock. It was splendid. He and his friend Jesse Levy had a popular table!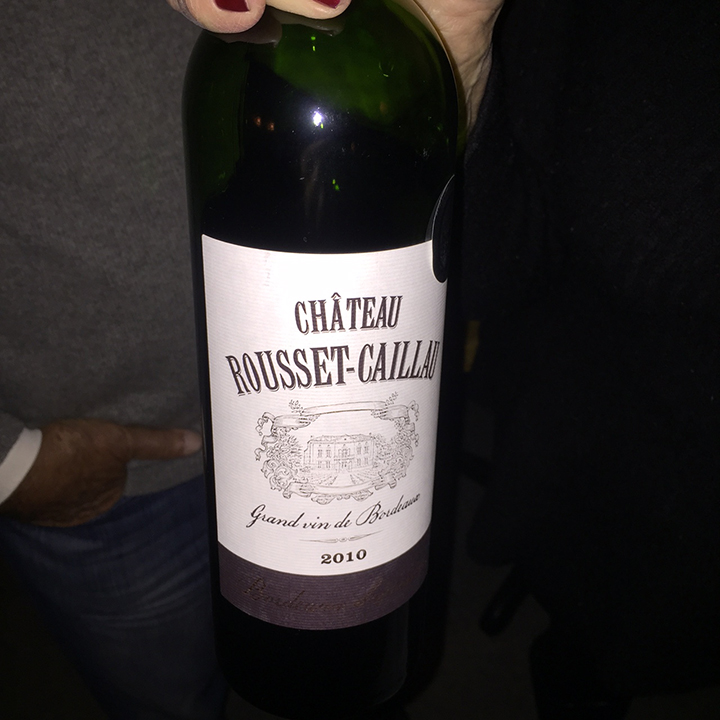 Stephanie and Mike Sloane, our cousins on John's side of the family, brought this. They don't usually drink a lot of Bordeaux but were impressed with this tasty one.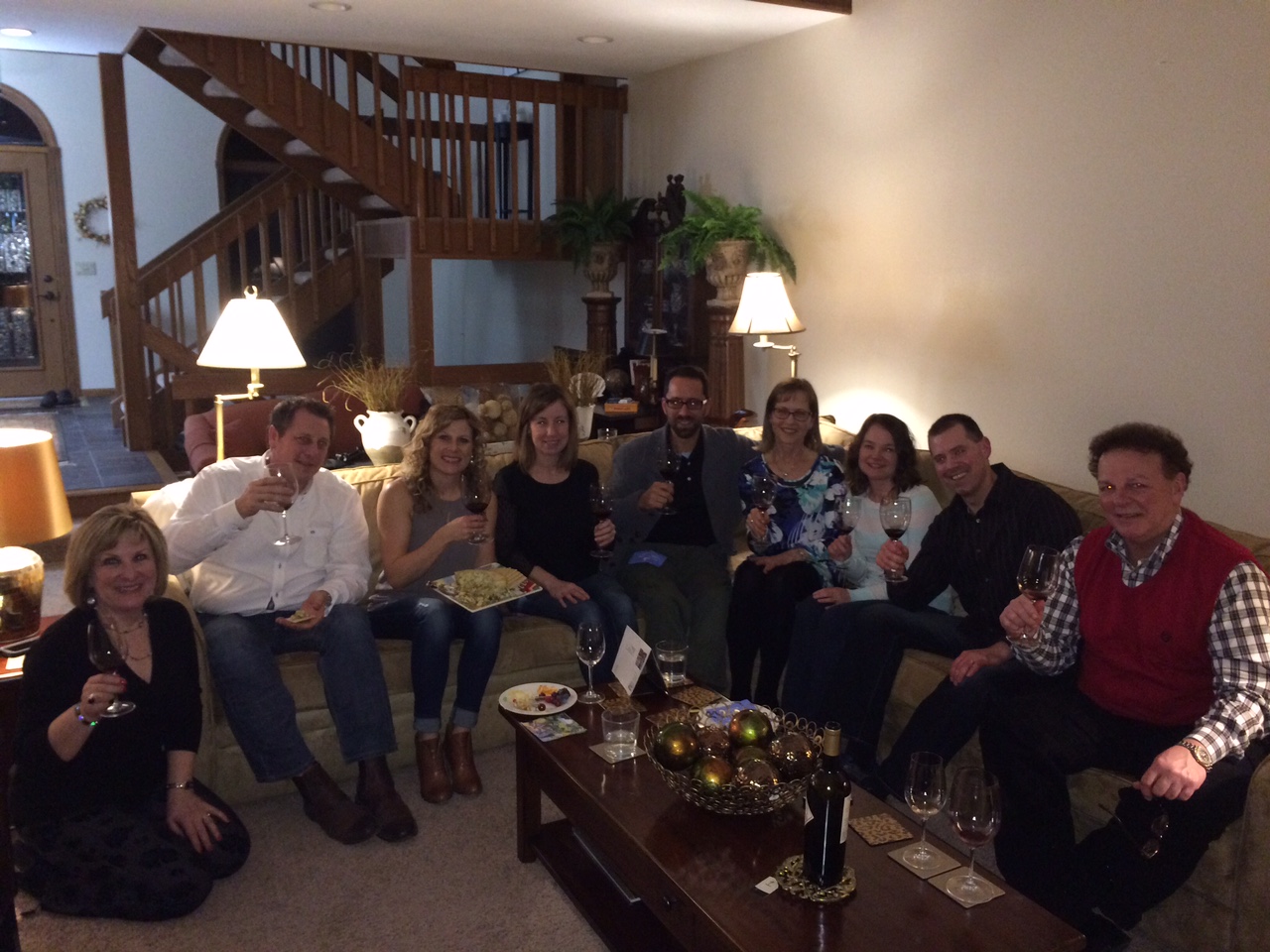 John B. Donovan of Dubuque, Iowa, who we wrote about last month, had friends over for OTBN, his second celebration of the event.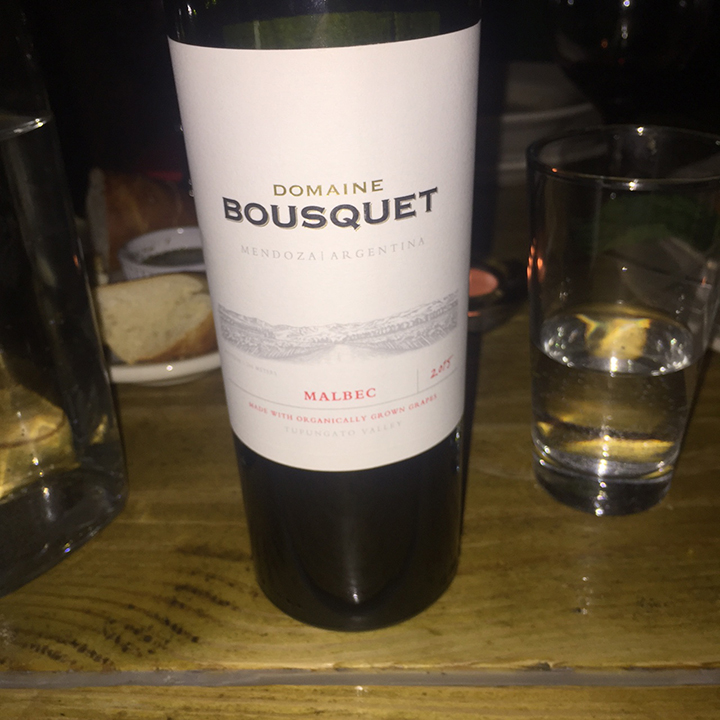 Leonard R. Winogora PhD., onsite coordinator for joint programs of William Paterson University and Mercer County Community College in West Windsor, N.J., and his guest who was celebrating his 38th birthday, had this juicy Malbec, and later a dessert with a candle in it.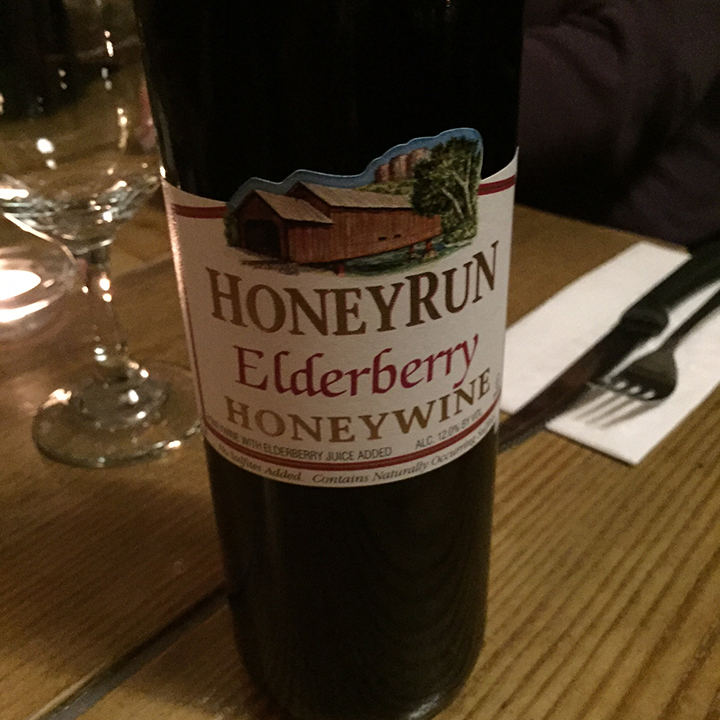 Alexis and David Hill brought this, the only non-grape wine of the night. It reminded him of the fruit wines that his parents made when he was growing up in Northchurch, England. He went from table to table sharing this sweet treat.
Kelly and Doug Croll, a certified wine specialist, brought two identical bottles of this and found some bottle variation. One was vibrant and lively and the other one, while pleasant, was a bit flatter. If we wanted consistency, we'd drink soda, right? Fascinating.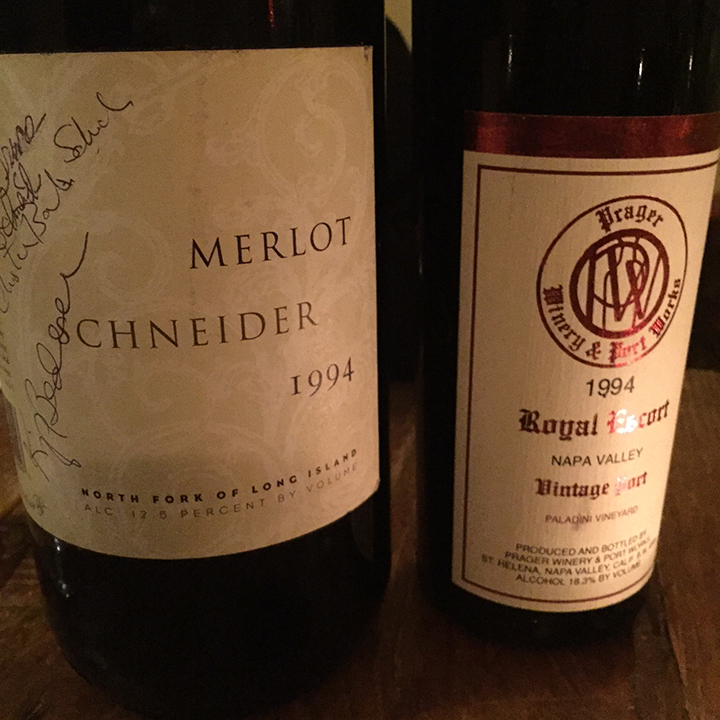 We opened a magnum of 1994 Schneider Vineyards Merlot from Long Island and a bottle of 1994 Prager Royal Escort Napa Valley Port. The merlot's nose was a little damp, which gave me pause but not John, and it blew off revealing some nice, earthy fruit that got better with air. The Prager was light with hints of chocolate and nuts and was consumed with gusto and smiles. What did you open for OTBN?